Many of you are fans of our Everyday Skirt pattern. It's a skirt that's easy to sew and to wear, and it's a staple wardrobe piece that can be worn many different ways.
So now, allow me to introduce you to its knit equivalent, the Kensington Knit Skirt, which is available in sizes 0-20 and 16-30!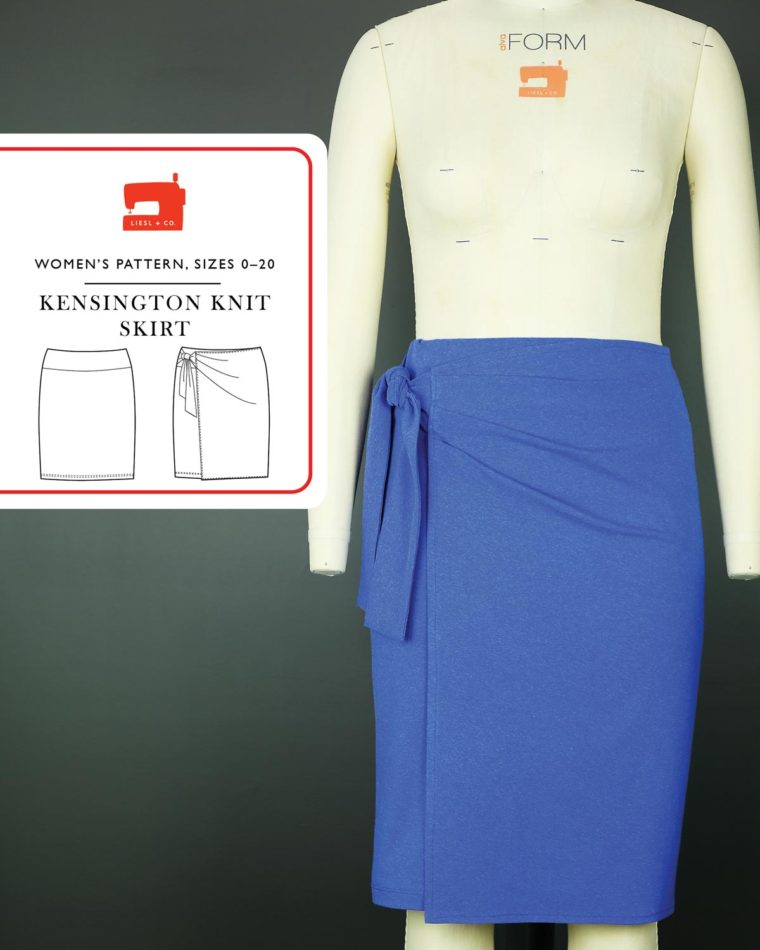 Designed for knit fabrics, this pattern is really quick to sew and easy to wear. It's meant to be sewn on a regular sewing machine, so if you've been intimidated to try sewing knits, fear no more! With the straight stitch on your machine, you have everything you need to complete this pattern. (If you really want to use a serger, there are places where you can use it on this pattern, but parts of it are better sewn with a regular straight stitch.)
Since we weren't able to have our models come in to shoot photos of them wearing these skirts, I thought I could give you a little video demo like I have done with our other two patterns this season.
The basic skirt (View A) has just two pattern pieces: the yoke and the basic skirt. The yoke fabric is doubled so it gives you a little compression for a smooth line, plus there is a hidden elastic band inside to help you get a great fit. All in all, it's a deceptively simple skirt that can be worn in many different ways and for many different occasions.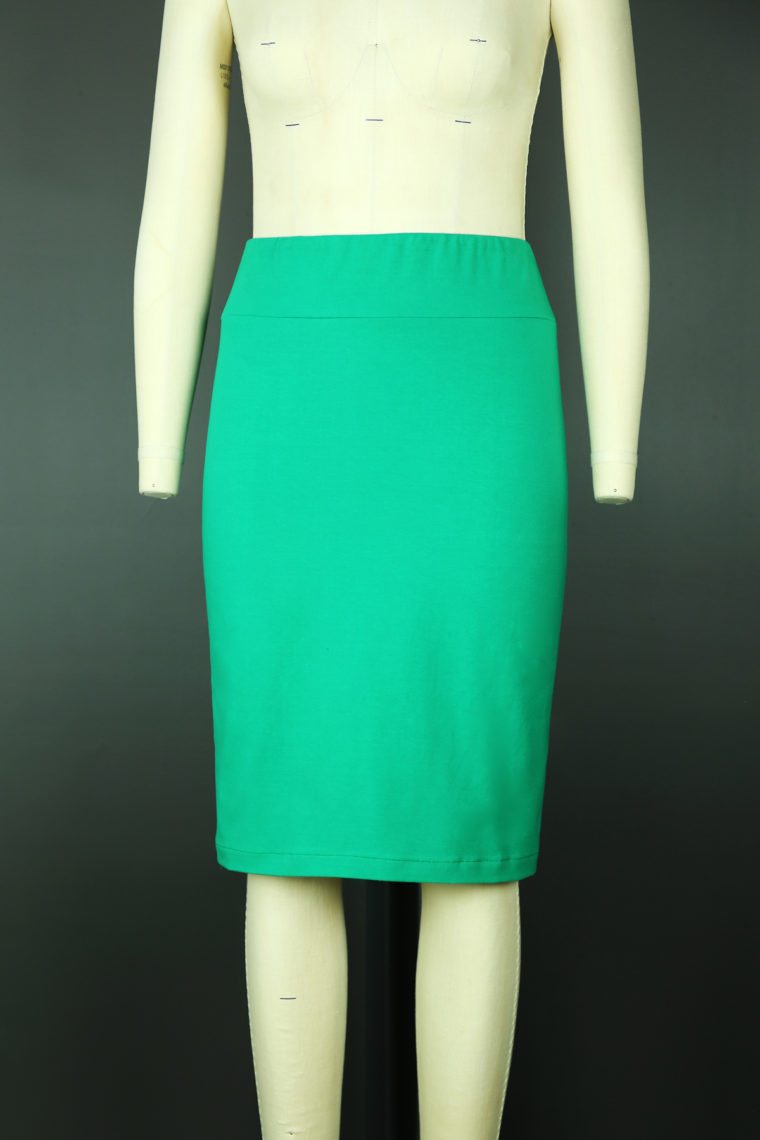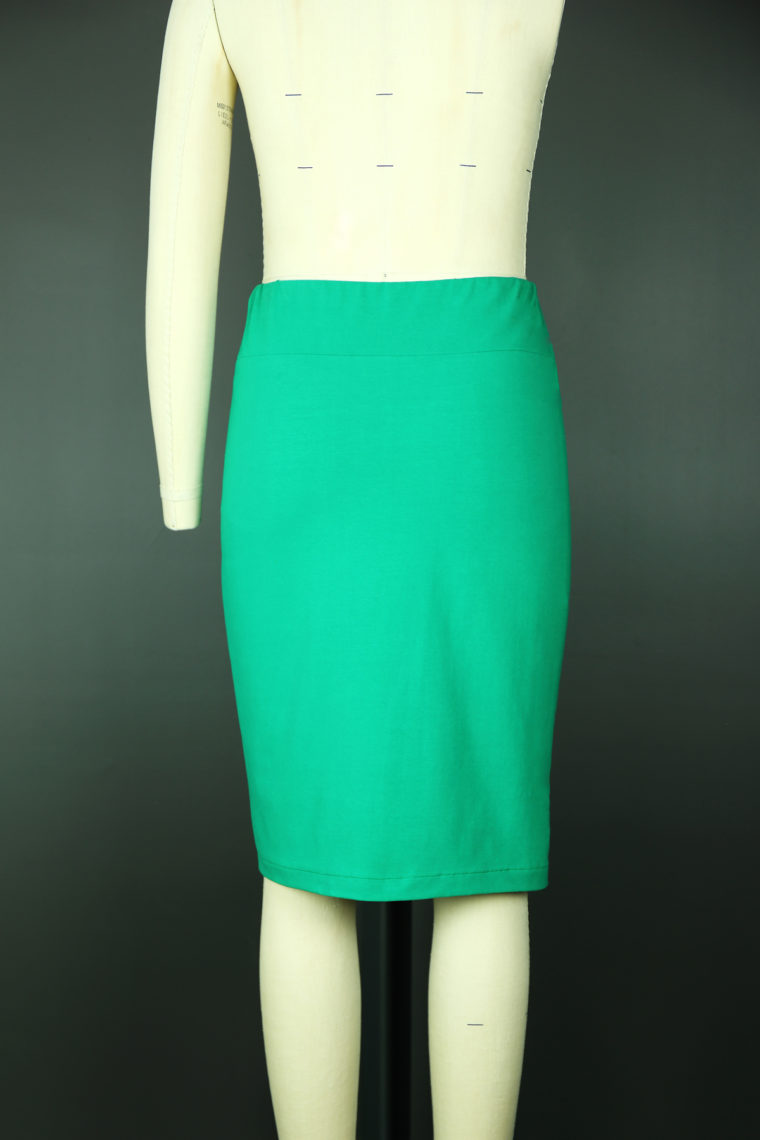 View B adds just two more pattern pieces (for a total of four pattern pieces–not bad, right?) to make a pleated front panel and ties. This gives the skirt the appearance of a wrap or a sarong but with the security of a regular skirt underneath. So you don't need to worry about a typical wrap skirt opening when you sit or walk.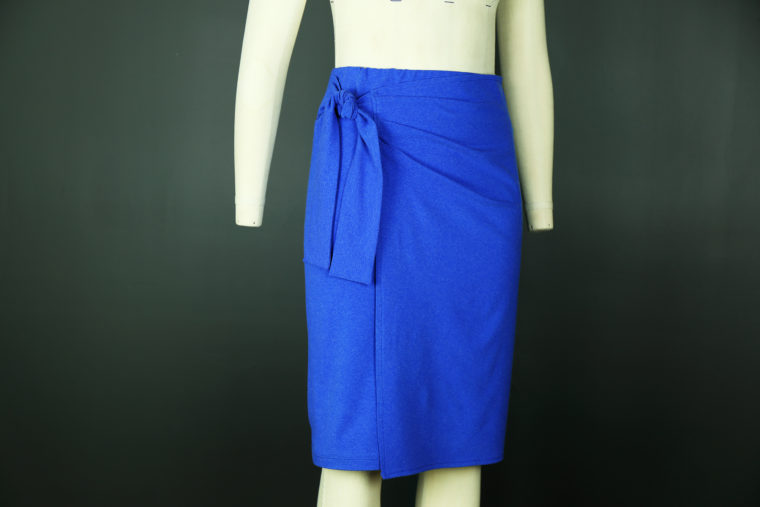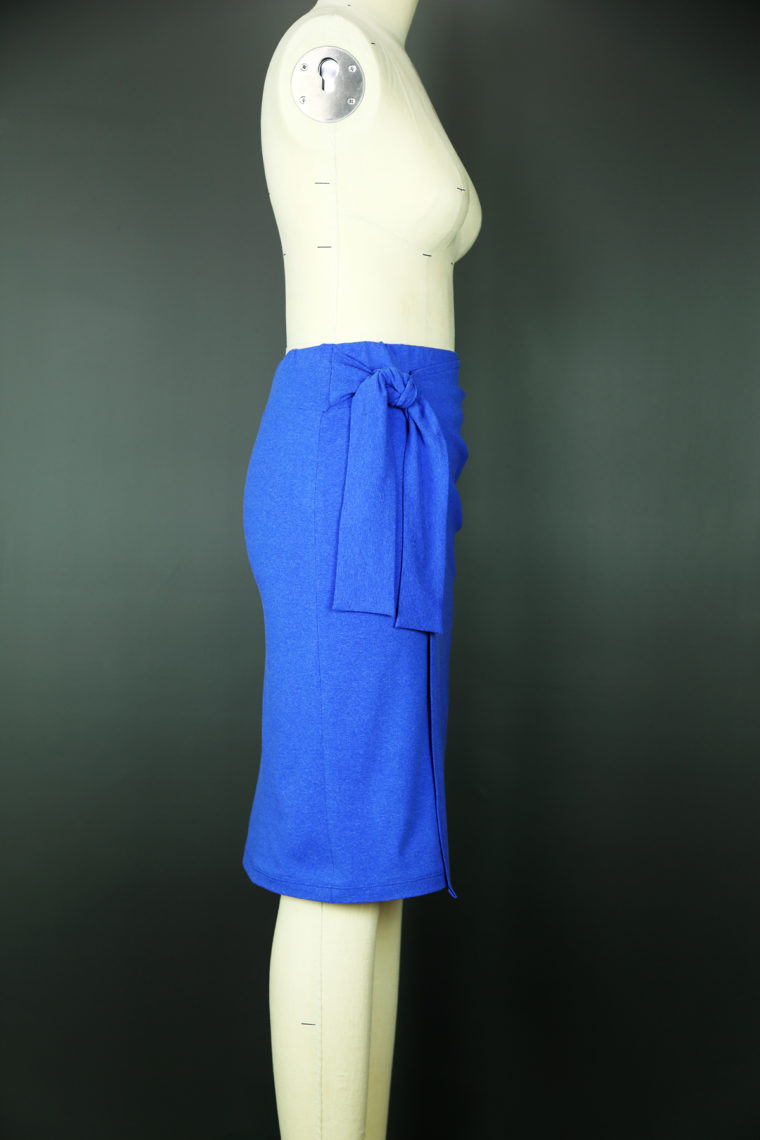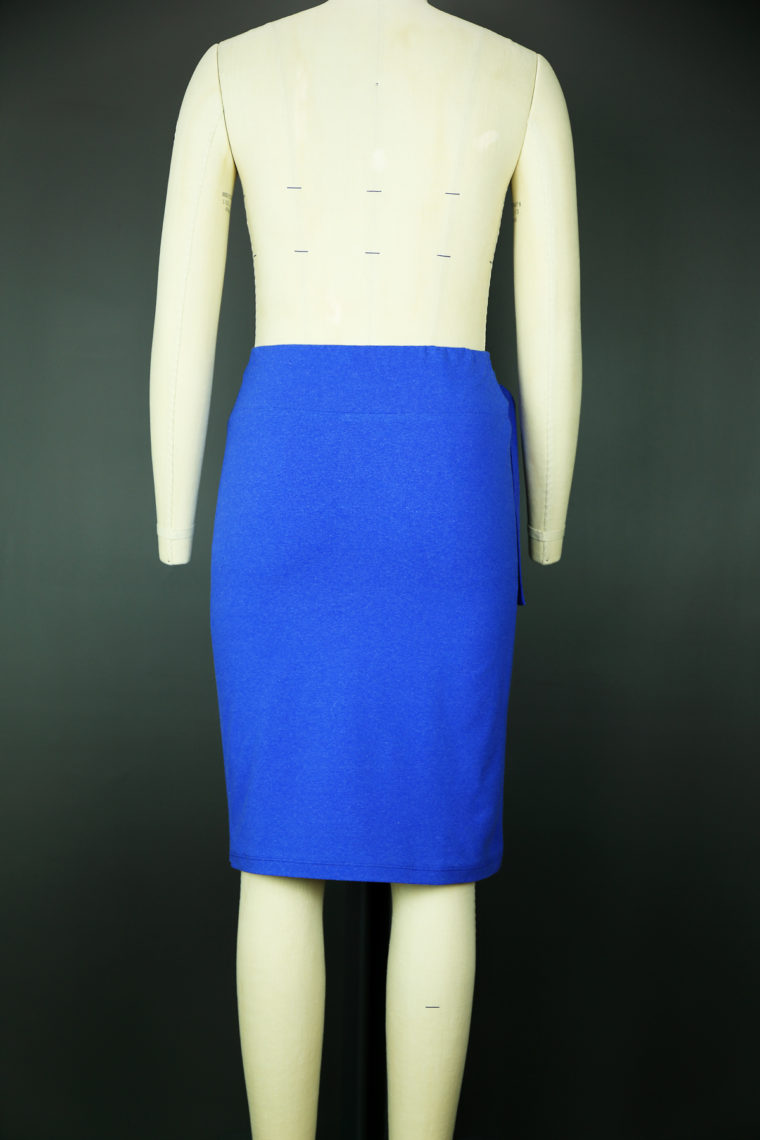 Tomorrow I'll tell you more about fabric options and show you some styling ideas, but in the meantime you can get your own copy of the Kensington Knit Skirt on our website. As with our other patterns this season, we're only able to offer this style as a digital (PDF) pattern at this time, but if you haven't tried our digital patterns you're in for a treat! I encourage you to try it.
Be sure to tag us on Instagram #kensingtonknitskirt and #lieslandco so we can see what you're making! I really can't wait to see what you do with this pattern.