Today's the day I get to show you the second of our new spring patterns. Introducing the Belgravia Knit Dress. And I'm happy to announce that this one is available in our two women's size ranges: 0-20 and 16-30!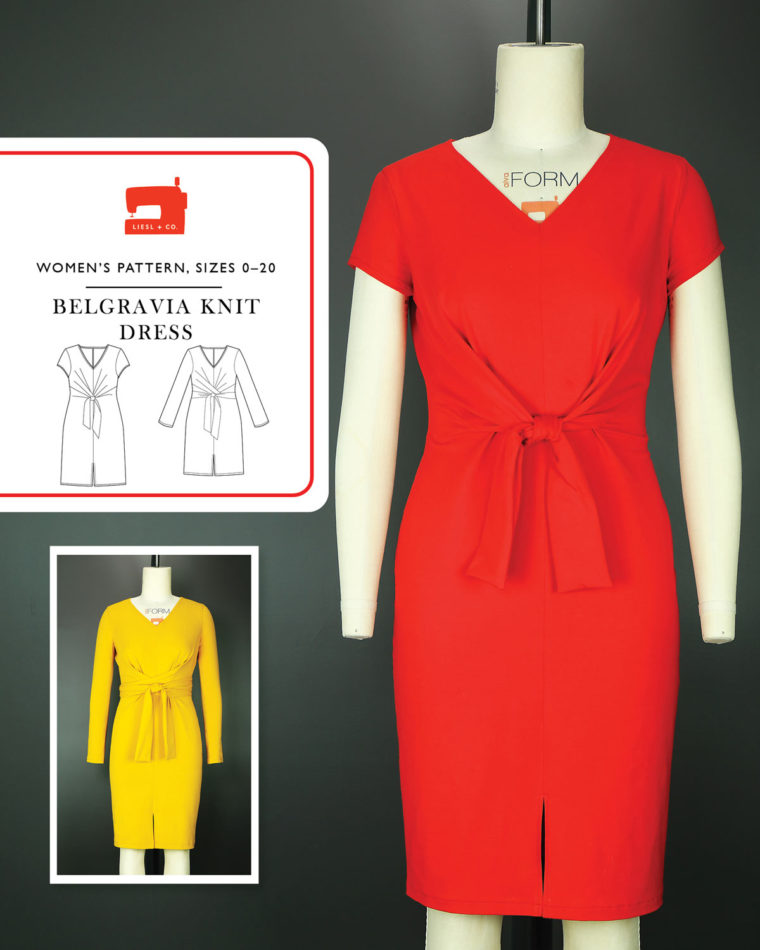 I'm more excited about this dress than I've been in a while. It turned out exactly how I hoped, and it's so wearable! The dress is a pull-on style with a V-neck and a center-front seam, plus two built-in ties to cinch up the waist and create the cool pleated wrap effect. I also included a little front slit at the hem, just for the fun of it, but you can eliminate that detail if you prefer.
View A includes short cap sleeves and short ties that cross and tie in the front. View B has long sleeves and longer ties that wrap all the way around the waist before tying in front. And since we couldn't get our models in for a photo shoot I put on both dressed and modeled them for you again.
I've noticed quite a few of you saying that you're still afraid of knits. This dress is designed to help you get over that fear because it can be sewn completely with a regular sewing machine and a straight stitch. In fact, it's better if you don't use a serger for this one. (You can still finish some of the seam allowances with a serger if you really, really want.)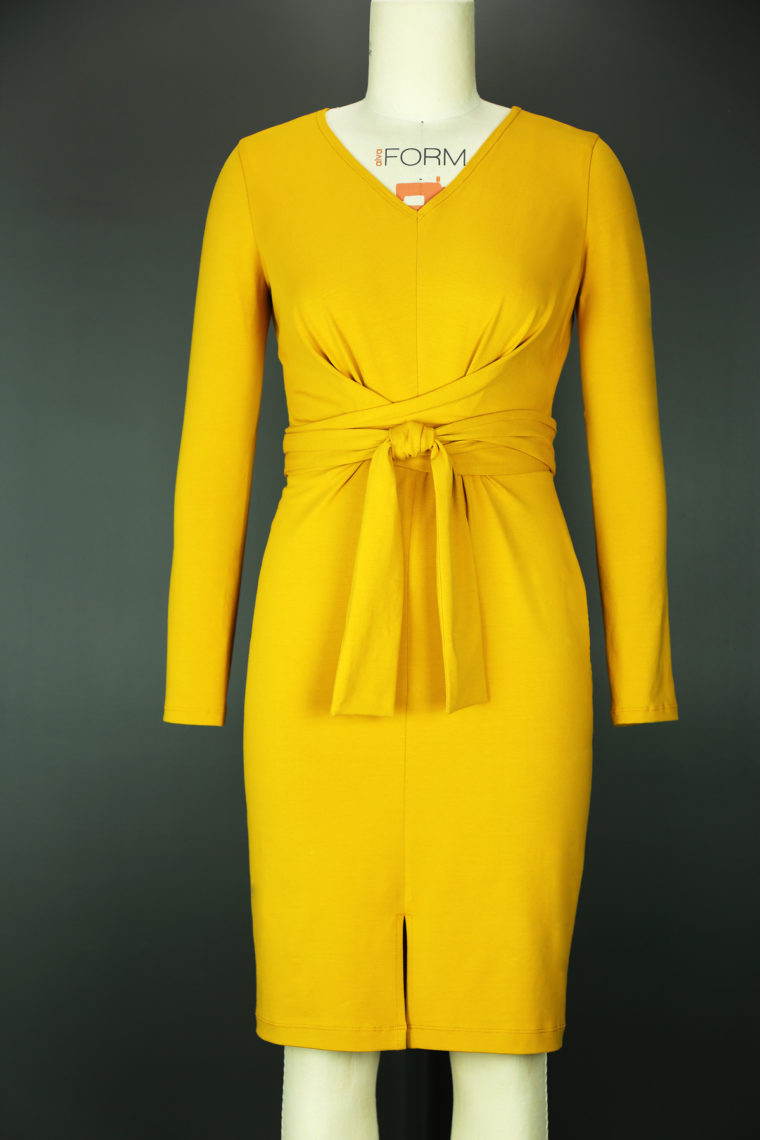 Additionally, the fit is really easy for this one! It's quite accommodating for a wide variety of bust sizes because of the pleat that forms the ties. So you probably won't need to make any adjustments there, and the pattern includes a lengthen/shorten line at the bodice in case you need more or less length in the bodice. I also included both a center-front and center-back seam plus the waist seam to make it easier for you to fit to your own body. And this cut is so flattering for a variety of body shapes. The pleats give the illusion of a waist even if you don't think your body has a very defined waist. I think you might be surprised at how much you like this style! (Plus, it can hold you in a bit if you want a little help through the middle area.)
And, as I mentioned above, this pattern is available in our expanded size range up to size 30! I can hardly wait until our quarantine is over and we can have our models come in for photos because it looked really stunning on Pamela during her fittings. You're going to love it.
This is a quick pattern to sew, and it's really, really comfortable to wear. I think it might even qualify as secret pajamas, believe it or not. One of these days I'll do a blog post to show you how to convert the skirt to an A-line because it's really easy and will give a completely different look to the dress.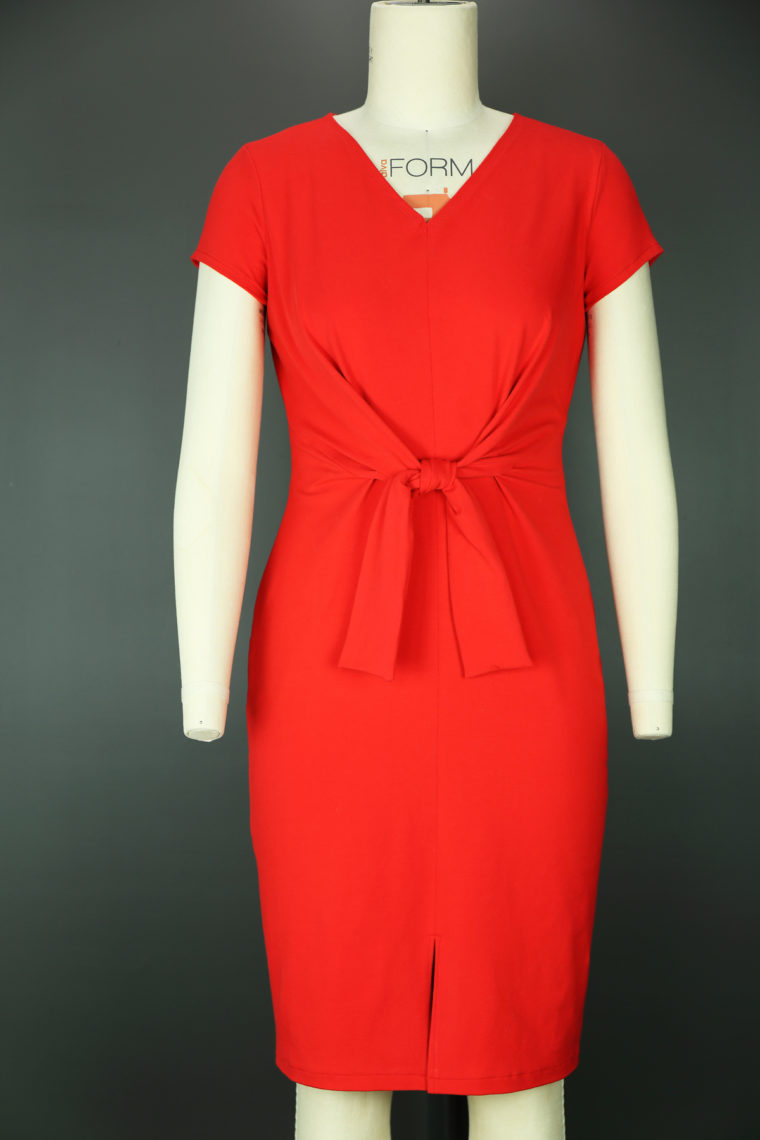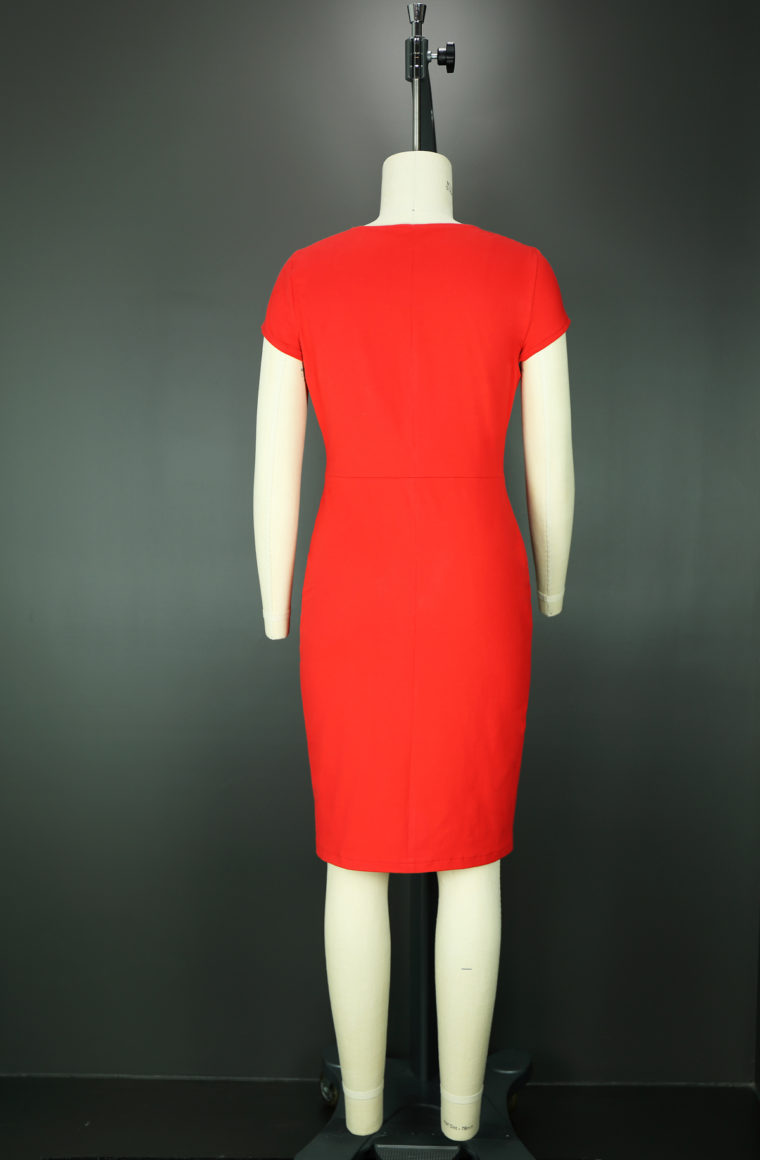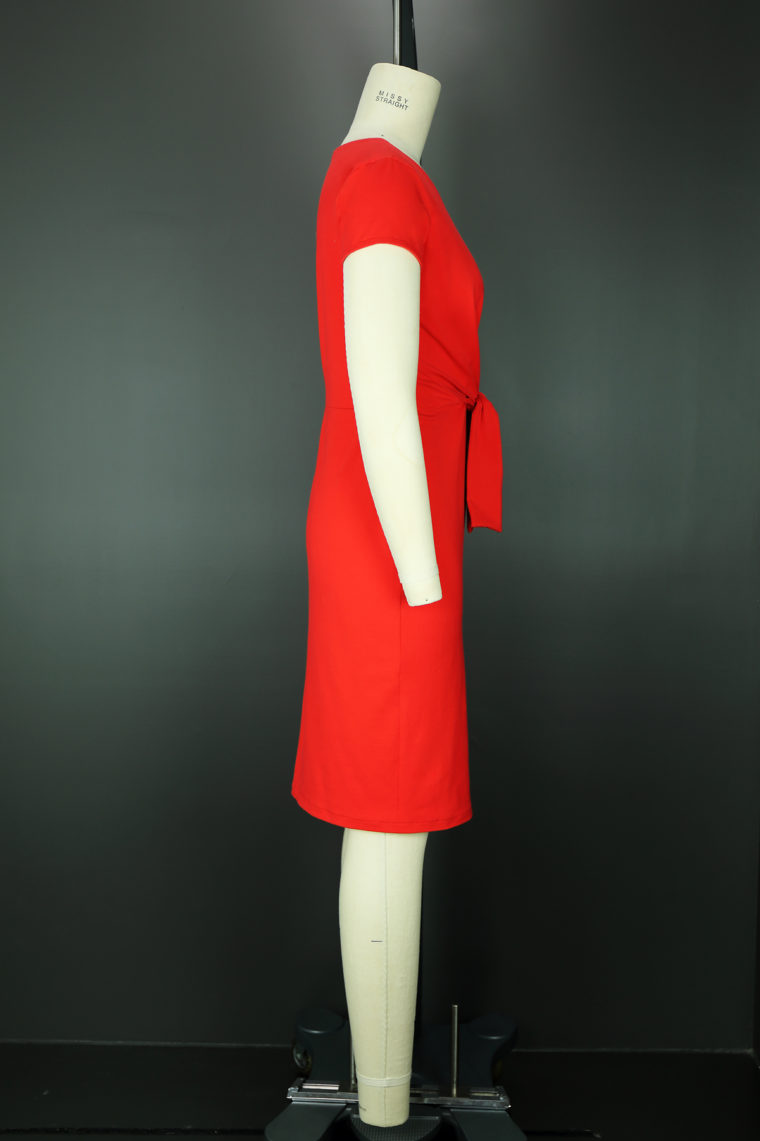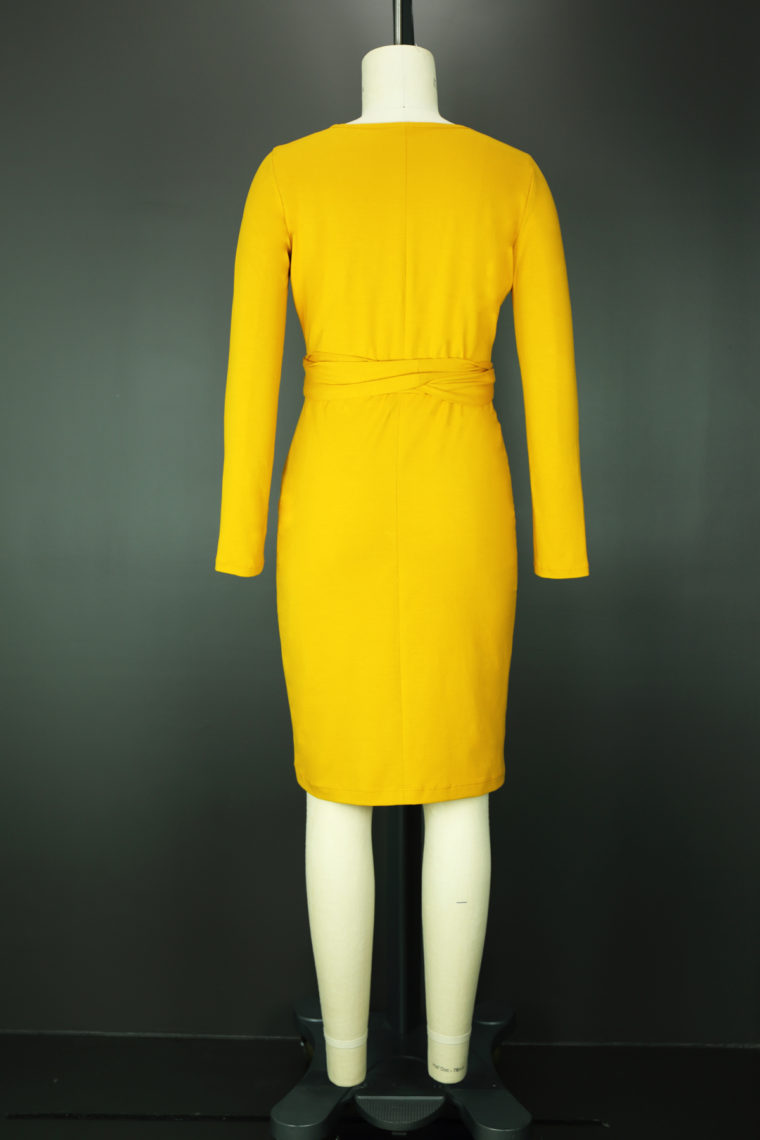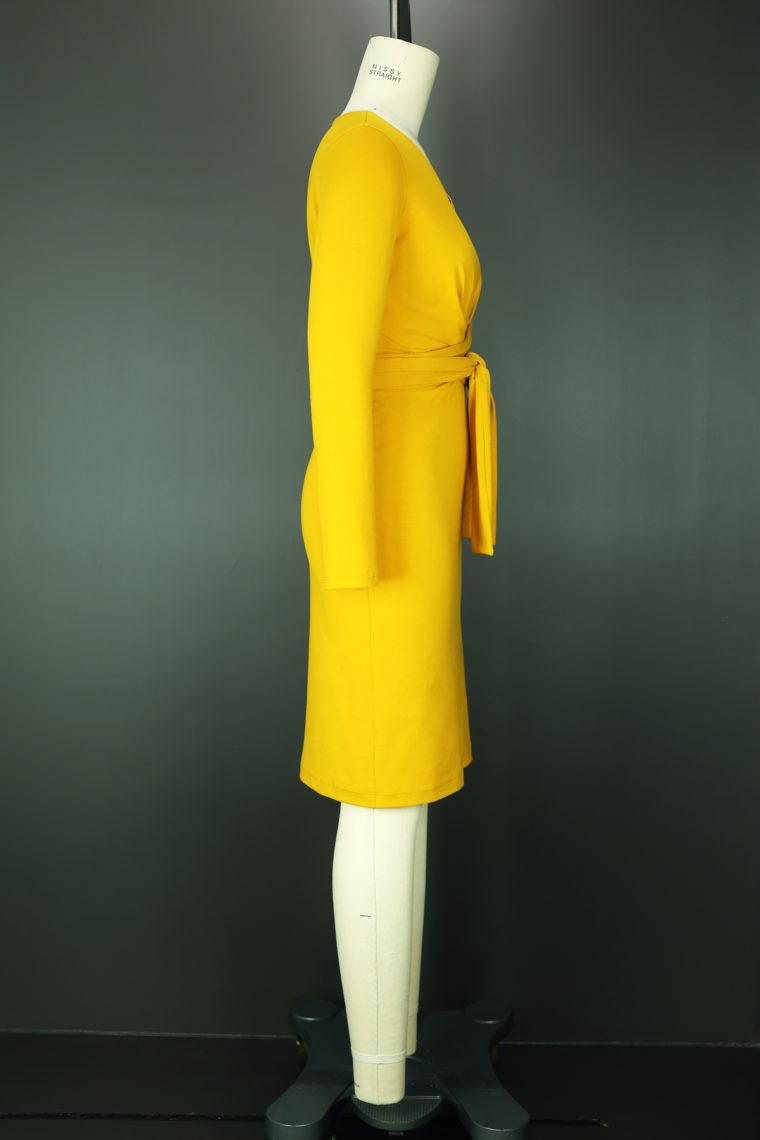 Tomorrow I'll be back with some fabric and styling ideas for you. In the meantime, you can purchase the Belgravia Knit Dress pattern right here in PDF format.
Like with our also recently released Montauk Trousers, we aren't able to offer paper patterns right now due to the situation with the coronavirus.  We aren't sure when we may be able to, so if you like this style but usually use paper patterns, this might be a good time to try a PDF. They're easy to use and they include an option to print on regular paper at home or send a full-sized sheet to your local print shop.
After you make your dress, be sure to tag us #belgraviadress and #lieslandco in your photos on Instagram. I can't wait to see how this one looks on you!