Are you excited to try out our new Kensington Knit Skirt pattern? Today I thought I would walk you through some fabric and styling options to help you get started on this really easy skirt, which is available in both of our size ranges: 0-20 and 16-30.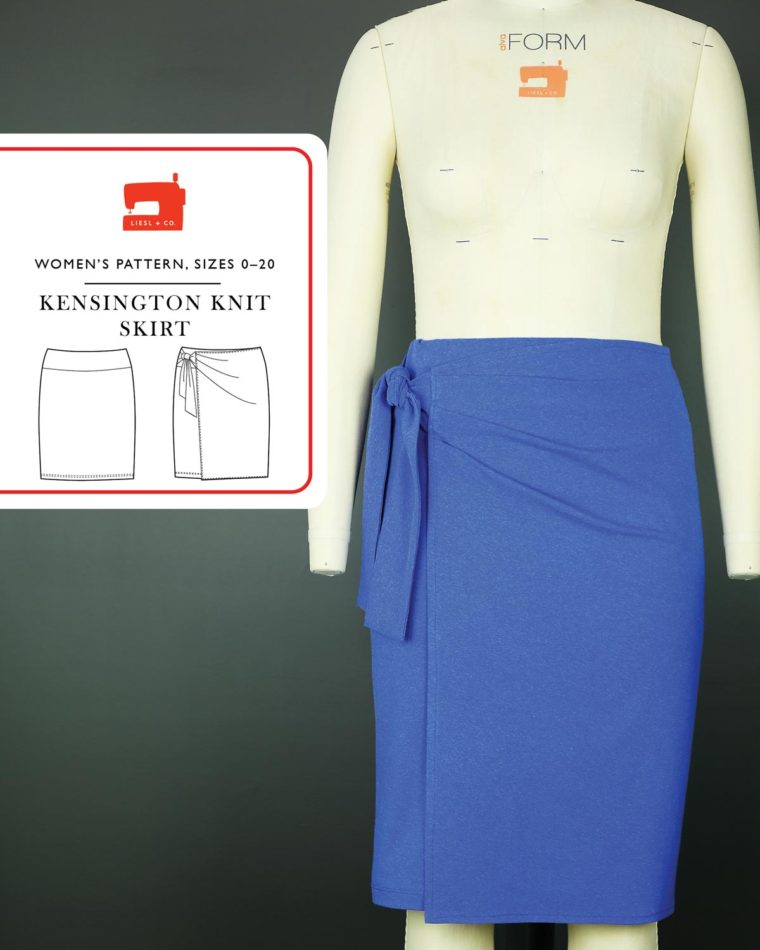 Knit- and wrap-style skirts are almost always in style, and they're versatile because they can be worn in many different ways. Plus, they're so comfortable to wear!
Since this pattern is designed for knits, it works really well with jersey fabrics like cotton or wool with a little spandex. Ponte would also be terrific, and interlock would also be a good option. Any knit fabric with good recovery (meaning that it retains its original shape after you stretch it) will work well for this pattern. Solids will be especially versatile, of course, but look for fun prints like florals for this style as well! I love the floral and polka dot fabric in the photos below.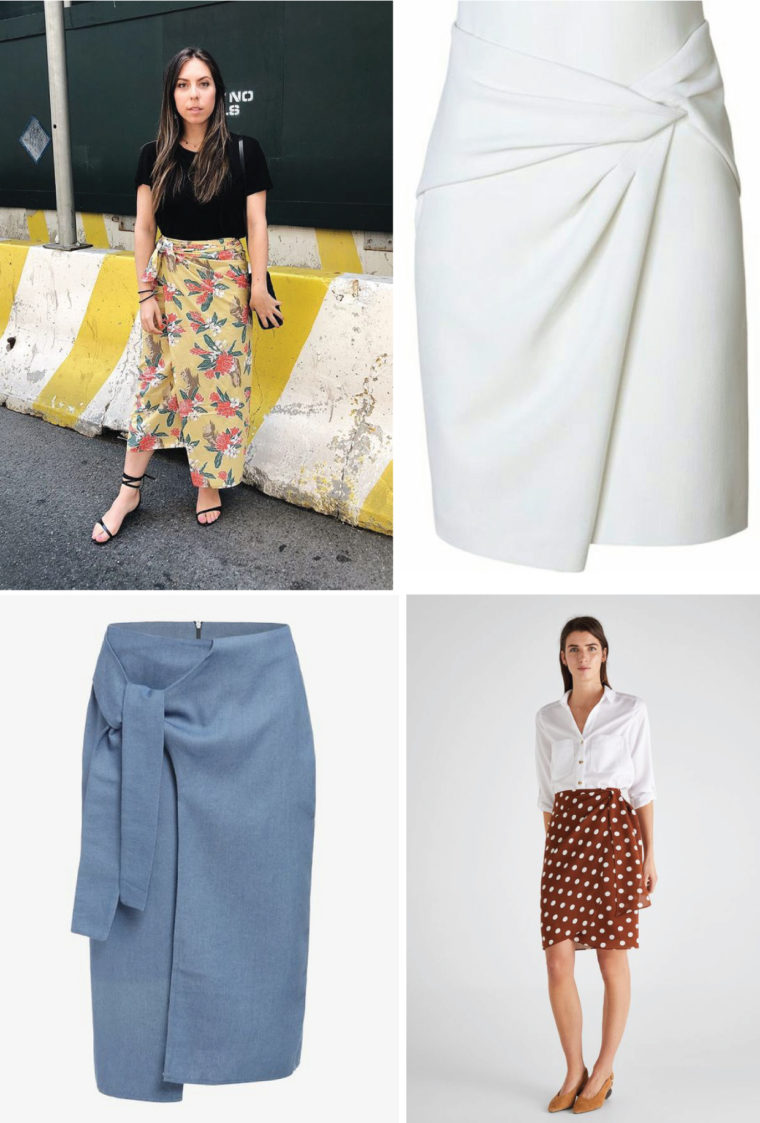 This is a fun silhouette for play with. Of course it works well with fitted tops that are tucked in, but you might also have fun wearing it with oversized and boxy tops. I think it would be equally cute worn with a blazer or sneakers, so you can wear it on weekends, to work, or to an after-work event. (Remember when we had offices and after-work activities?)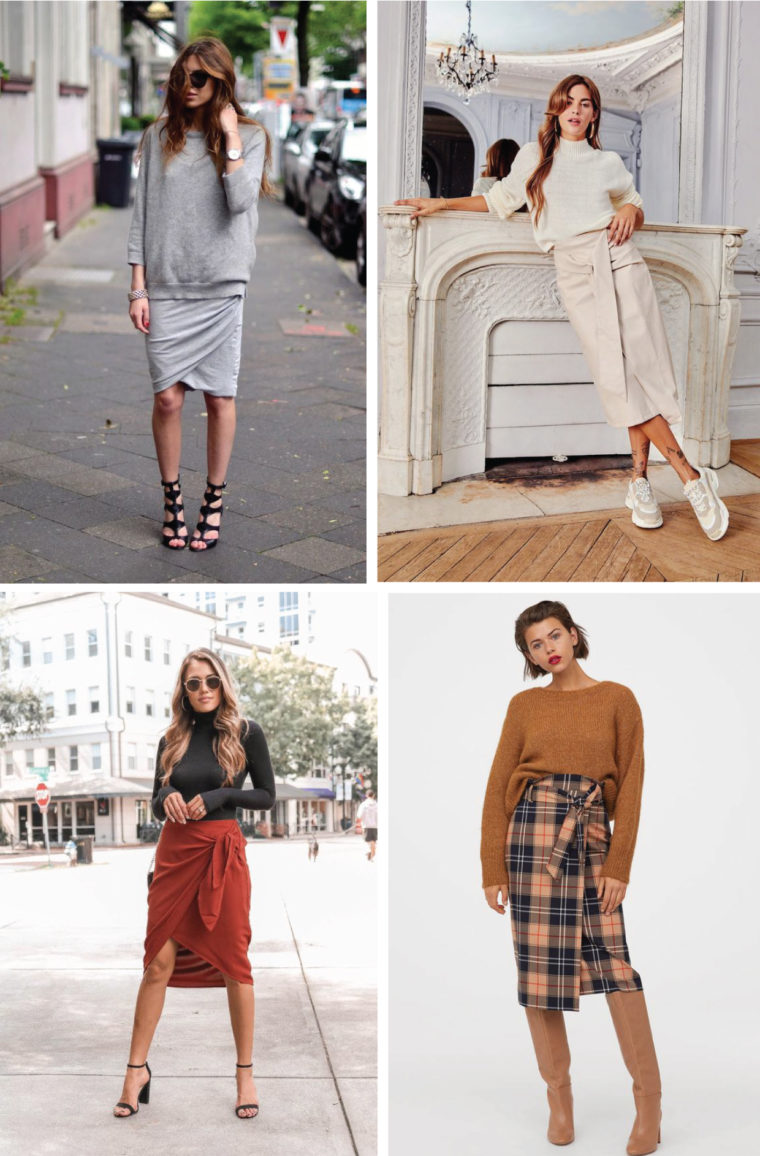 Here are a few more ideas for you. Let me know if you find anything like that amazing embroidered floral knit fabric, will you?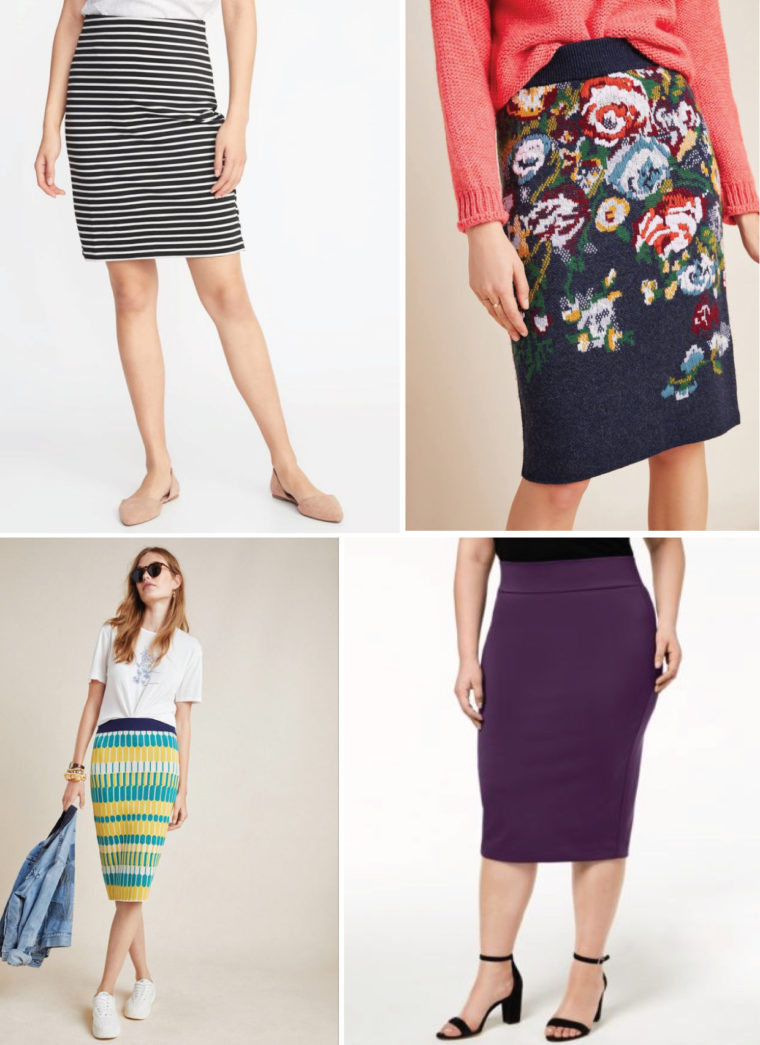 I was thinking that it could be really fun to play with the ties in the wrap version, too. I love the idea of replacing them with a leather kilt buckle, or even just using a contrast color or fabric for a fun surprise.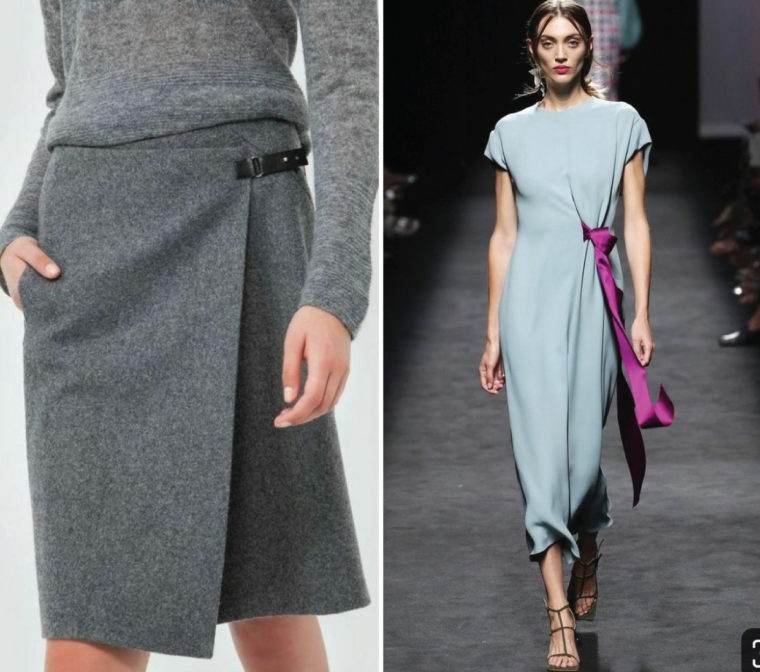 You can see more photos in my Liesl + Co. Kensington Knit Skirt Pinterest folder.
I'm eager to see what fabrics and styling ideas you choose for this pattern! You can purchase your own copy of the Kensington Knit Skirt right here. Be sure to tag us #kensingtonknitskirt and #lieslandco in your photos on Instagram so we can see how it turns out for you.