Have you seen the stunning Building Block Dress that Darcy sewed for her daughter to wear to a dance? I tried to hide it from my own daughter because I knew she'd instantly request one … and I failed, and she did. Read on to learn how Darcy made her daughter's dream come true.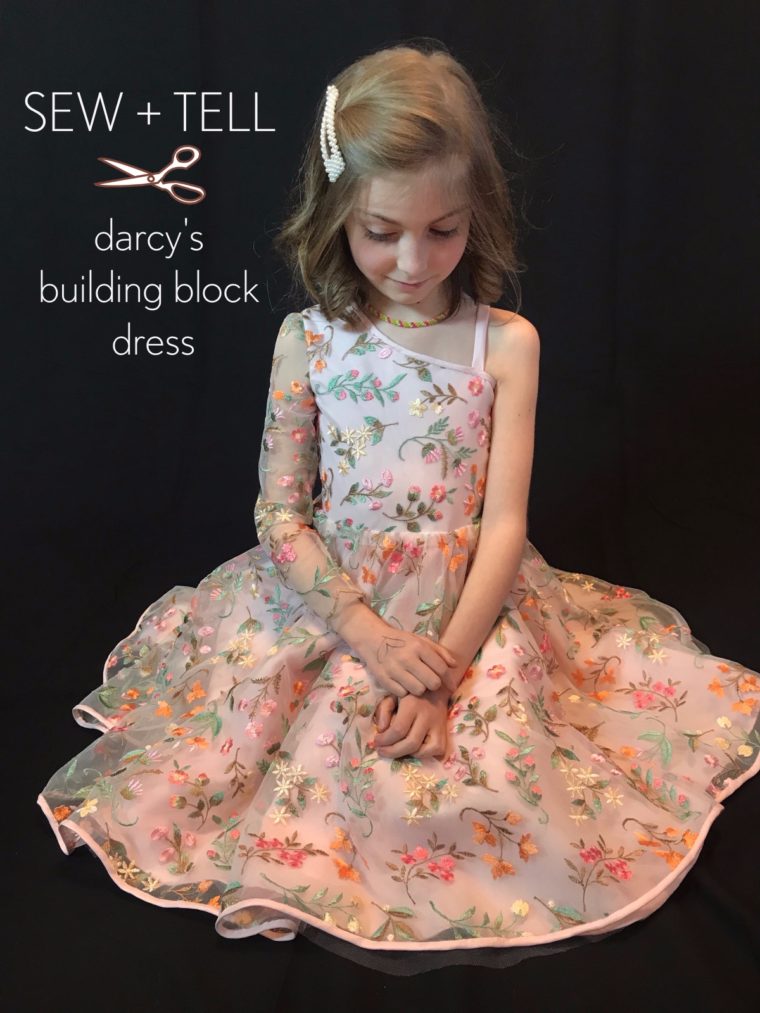 Name: Darcy Struble
Country: USA
Where can we find you on the internet? Blog  Instagram  Pinterest
Project details
Link to your project Blog post
Pattern used: The Building Block Dress
Fabric used: I used three fabrics from Joann Fabrics. The first is an embroidered mesh. The second is a satin fabric in pale pink, with the matte side as the right side. The third is a pale pink tulle.
Did the fabric work well? Yes! I hand basted the mesh to the satin for the bodice, to make sure it stayed in place. The finished dress drapes beautifully and the added tulle helps the skirt have a little bit of volume.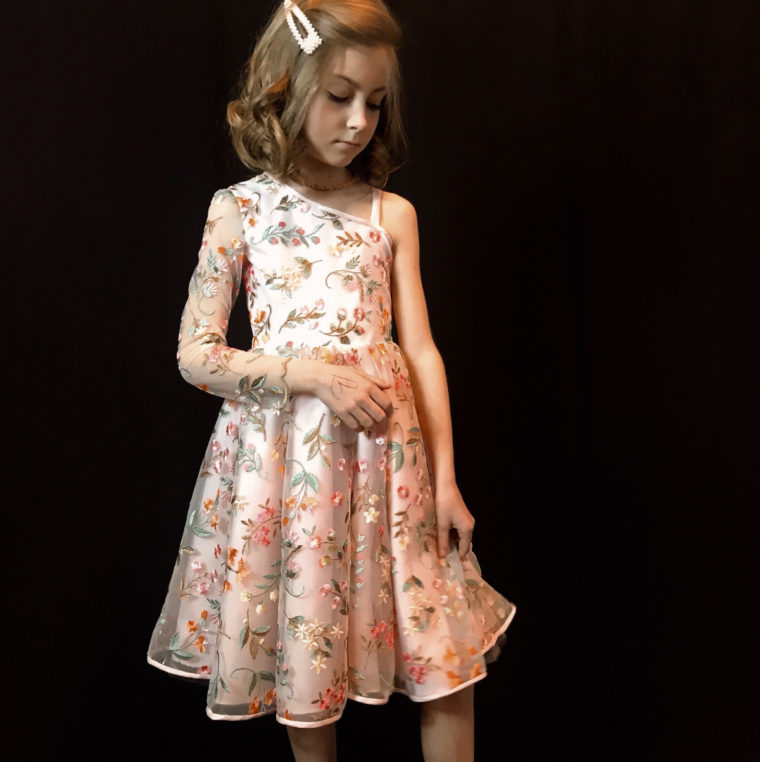 How did the sewing go? The sewing was so fun!
To create the one-shoulder, I first made a muslin of the bodice and then put it on her (which the book tells you to do anyway). Using a marker, I drew the new lines onto the muslin and then added seam allowance and trimmed off the extra shoulder. This muslin piece became my fabric. From there, the sewing is pretty straight forward. Sew the sleeve side as the normal instruction say. The non-sleeve side is where I moved the zipper and then the whole neck and strapless edge were finished off with bias binding! At the last minute, the dress kept slipping down so I made a tube of fabric, tried the dress on and marked where it needed to go and then stitched it on quickly. It doesn't look the best up close but gets the job done!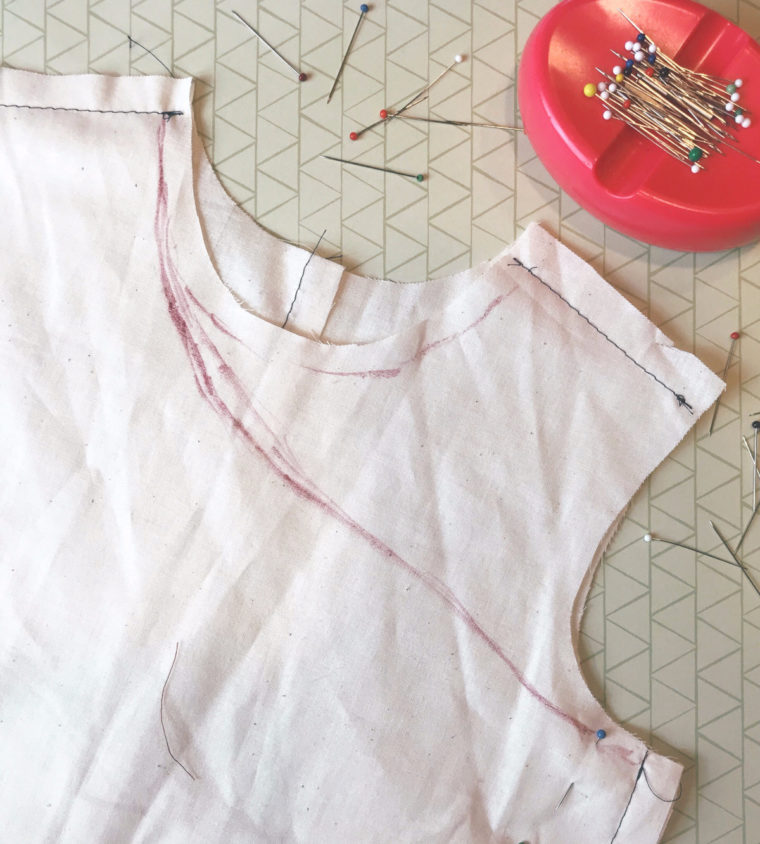 I decided on this one to take it a little slower and hand sew many of the seams. I French-seamed the sleeves by hand. This took a little longer, but it was easier to make the stitches blend in with the fabric using this process. Another benefit of going a little slower was the ability to stop and check the fit more regularly and make little adjustments to get the perfect fit This is probably the best-fitting thing I have ever sewn for her!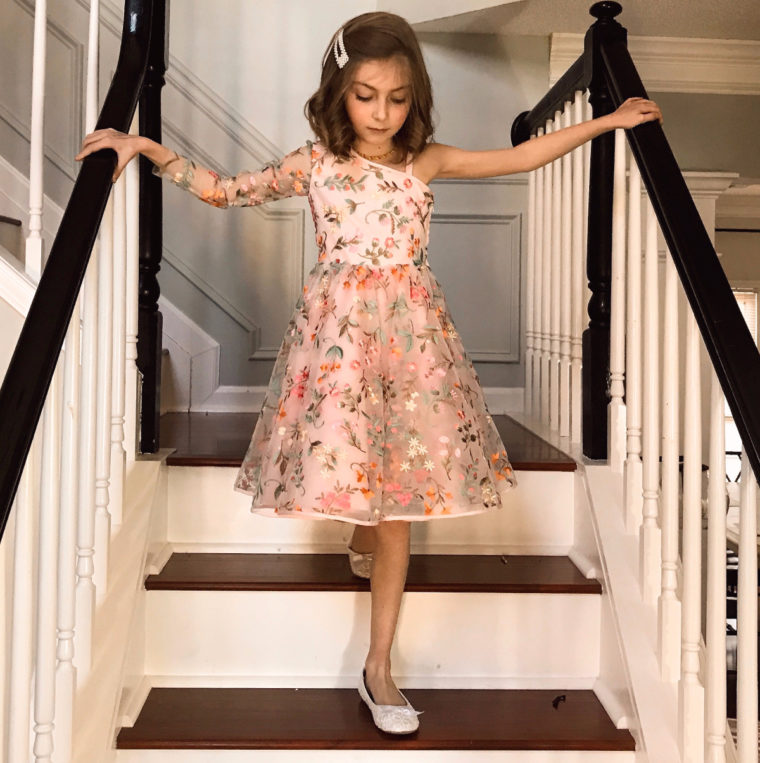 What was the best part? The best part of the whole process was the first time that we tried the bodice on her after sewing the side and shoulder seams. This was a dress that she had dreamed of for so long, and when she first put the bodice on, we both gasped! It was like watching her dress dream come true. From that moment on, all she wanted was for it to be done and to wear it for the first time.