Hello friends!
As you probably know, we've been living in Madrid for the past four-and-a-half years. And as you also may know, the whole of Spain is now under a lockdown due to the coronavirus. And since we're a little bit ahead of the U.S. and many other countries in terms of how far and fast the virus has spread, I thought it might be helpful to tell you about our experience so far.
Last week everything happened really quickly: on Monday it was announced that schools in Madrid (a center of the outbreak) would be closed, Tuesday was the last day of school here, the city of Madrid shut down Friday and Saturday, and the country went into full lockdown Saturday and Sunday.
We live in Central Madrid, the oldest part of the city and a prime tourist destination. Our street is almost entirely restaurants and bars, and as a result it's usually very busy, especially on weekends and evenings. Now absolutely everything is closed and will continue to be closed for a minimum of 15 days. And I suspect that 15 days will be only the beginning.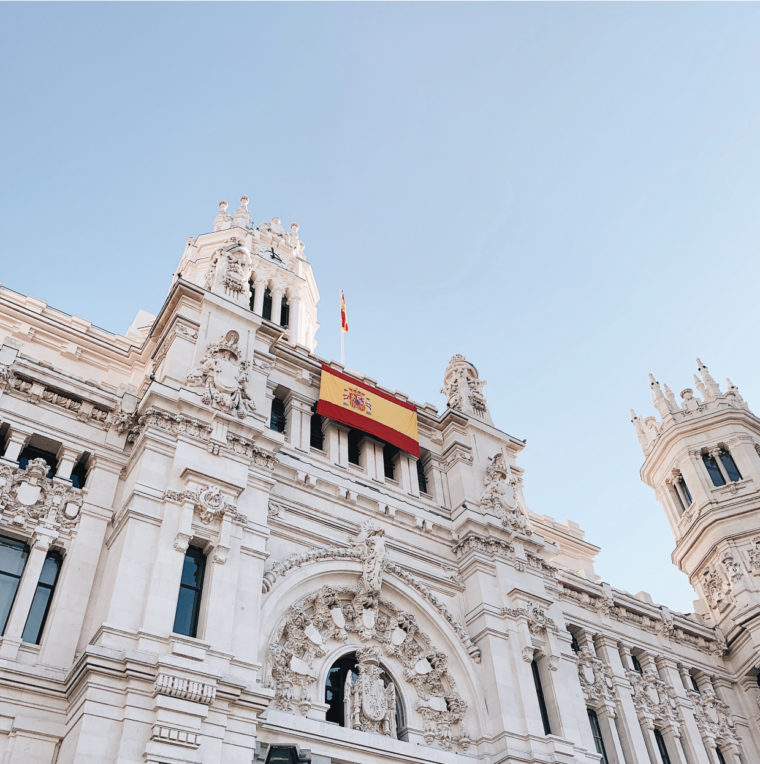 So what does that mean for daily life? The only stores that are allowed to be open are grocery stores, pharmacies, and select other sellers of necessary items (which, here in Spain, includes tobacco shops and newspapers). First of all, we can only leave our apartments for groceries, the pharmacy, the hospital, and to care for others who can't get out. People with jobs that can't be done remotely may still travel to work and home but without any stops. Everyone else is encouraged to work from home.
I've never seen the city so quiet. But the grocery stores are open, the pharmacy just down the street is open, the mercado is mostly open, and people are outside walking their dogs–which you are allowed to do. (Dogs have never been walked so much!) That's it. I snuck out at sunrise on Sunday morning to take one last run (I've been training to run the marathon in April, now postponed until November) and saw virtually no one. It was my last run for a few weeks, and now I'll need to resort to indoors high intensity interval training and yoga to stay in shape. This is the only part of this lockdown that makes me nervous. I need my exercise! But if you get caught walking around in the city you can be fined or arrested; they're really serious about this lockdown so it will be effective.
There is plenty of food in the grocery stores, plenty of toilet paper, and the pharmacies are busy filling people's prescriptions. Apparently there is a shortage of rubbing alcohol, but I haven't checked on masks and hand sanitizer, so I'm not sure what the status is there. We don't have any of either and I'm OK with that. We don't really need them.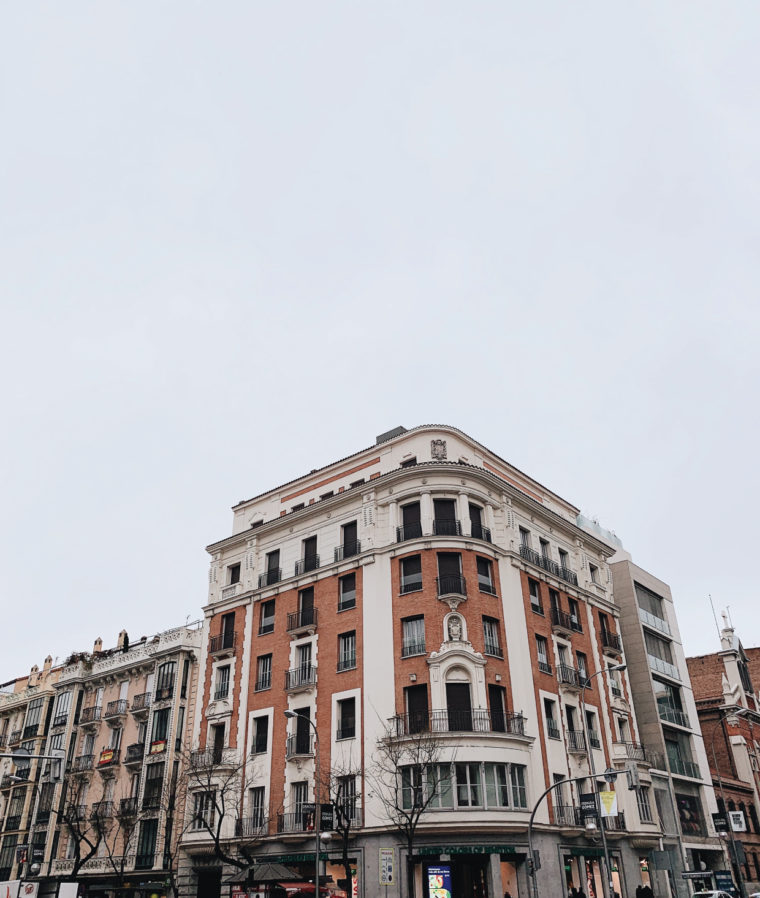 I work from home, so not much has changed for me outside of not being able to run. But S is not accustomed to being here all day. Her teachers are bombarding the students with homework. No on-line classes (yet?), but the students all have their textbooks on a tablet, and the school is more-or-less connected on-line, so the children are required to submit some of their work and to check the remainder against answers sent by their teachers. I hope they will continue class instruction in some way soon, but for now it seems to be mostly busy work to keep them from getting bored. When she's not studying she's baking, so she's definitely keeping busy.
When the schools first announced the closure there was a run on the grocery stores. And on toilet paper. More was quickly delivered the next day, and S and I joked that we felt bad for our local supermarket because they had so much toilet paper and food we wondered if we should buy some just to help them out! The shelves looked a little empty again that evening when we dropped by for a couple of things we needed, but they are very quickly re-stocking and I'm not worried about running out.
I made sure to buy extra staple foods in case we weren't able to get out, but the stores are doing an excellent job of providing for us all, even in the center of the city. I can still run to the mercado for fruit and vegetables, so that's a big relief. We're big fruit and vegetable eaters, so that was one of my primary concerns since we don't eat meat. We also have lots of dried beans and lentils and canned tomatoes and things, so even if the mercado closes at some point I can keep us going for a long time, no worries. (I bought a pressure cooker this year and it's been really useful. If you have an Instant Pot–is that the name of it?–you'll be in great shape.)
I have a very good friend here whose husband is the head of a department at a hospital. The hospital is keeping half of their staff at home in case the other staff gets sick. The beds are quickly filling, and confirmed cases are increasing rapidly every day. If the rate of infection continues in the same way it has in Italy they will quickly be overwhelmed, so that's a little scary. Personally I don't anticipate the city returning to normal for much longer than the minimum 15 days of our initial lockdown, but we'll just have to wait and see, won't we?
We have checked on our neighbors, and we're getting to know people on our street who we didn't know well before. Each night all the neighbors go out onto their balconies to applaud for everyone working in the hospitals, to show our thanks. So we see each other more now than I've seen most of my neighbors in the two years we've lived on this street. And the children are all making posters with rainbows on them to hang in the windows or from the balcony to show other children in the neighborhood they aren't alone. My church has moved to an on-line format, and we communicate with each other through our usual WhatsApp groups. We're using FaceTime to communicate with family and friends all over the world, so I don't feel disconnected at all.
Essentially, we'll get through this together.
In terms of our business, all our order processing happens in the US so there are no changes there yet. We are trying to decide what to do about the spring patterns, though. We had planned our photo shoot for last weekend, but now the models can't come to a photo shoot. Oh, and Todd who does our photos is now laid up with a broken arm. (He's also restricting his contact with everyone since while he was waiting in the emergency room last week three people came in complaining of coronavirus symptoms. They were quickly whisked off for testing, but he still wants to be sure he doesn't get anyone sick.) The patterns are completely ready, so it's a little frustrating that we don't have our photos so we can move things along! I'm so eager to show them to you, but we'll have to wait a little longer, I guess.
So how are you doing? Do you have any questions? I'm more than happy to answer. And don't worry. We've never experienced anything like this before, but if we're all careful we can slow the virus from spreading and protect each other from getting sick! It's just going to take time and patience. And maybe a little sewing therapy?