Hello friends,
With New York fashion week just ending and London fashion week beginning, this seems like a good time to ask: do you have a favorite fashion designer?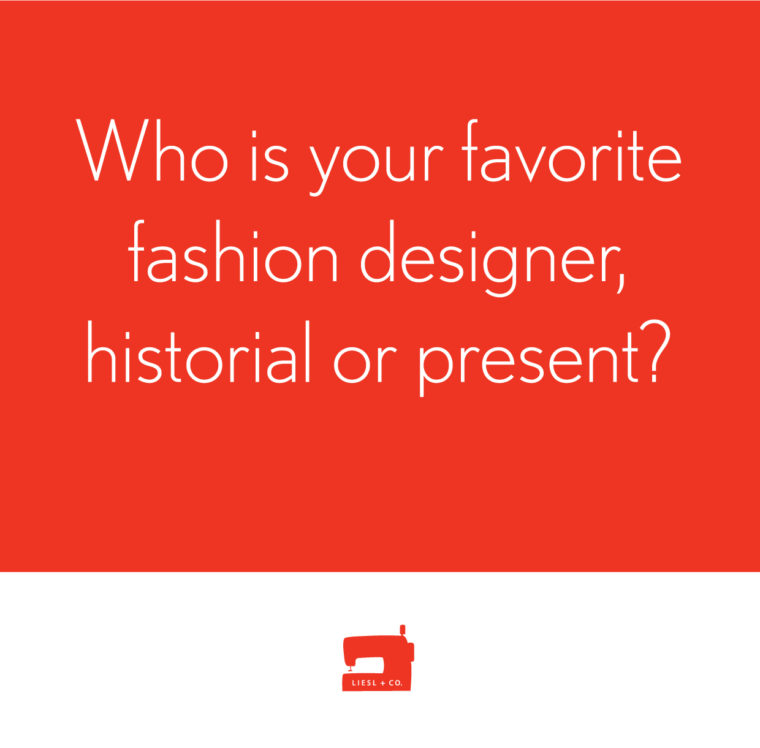 Feel free to list more than one. I have so many! Among my historical choices I would include Balenciaga, Chanel, Martin Margiela, Claire McCardell, Bonnie Cashin, Geoffrey Beene, and Yves St. Laurent. But my current favorites are somewhat fickle. This season I've really liked Narcisco Rodriguez, and I always like what Rachel Comey is doing. Victoria Beckham does a surprisingly good job, and The Row is very elegant. I'm still looking forward to Stella McCartney, Thom Browne, and a few other designers, although I must confess no one has really been grabbing me lately. But I haven't been paying very close attention, either.
So tell us: who inspires you?