Hello friends!
I'm happy to share our second free new year's organizing gift with you today.
Does it ever happen that your child's closet slowly turns into a disaster? (When doesn't that happen, right?) Here's a little tool to help bring some order to the chaos. It's a set of Oliver + S closet dividers. You can download the free PDF file by clicking here.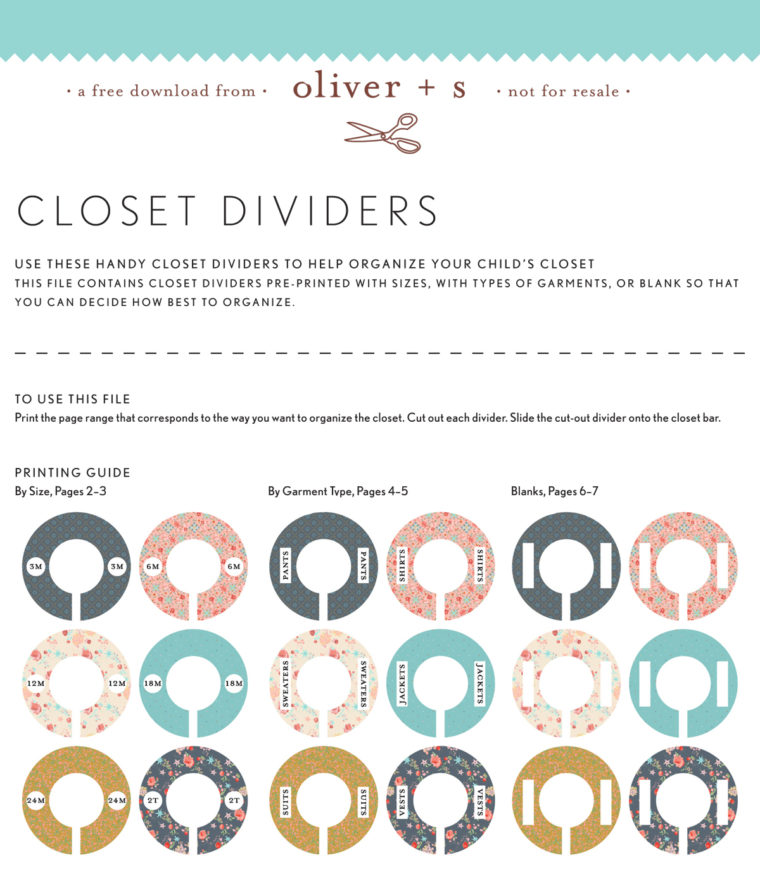 You can choose how you want to organize. Select by size, by garment type, or you can print out blank dividers and write on them to create your own system of organizing. Just download the file, print out the pages you need, cut out the rings, and enjoy your newly organized closet!
Now let's just hope the closet will stay organized for a while, right?