I'm pleased to be able to introduce you to our newest Liesl + Co. pattern today. Meet the Saint-Germain Wrap Dress.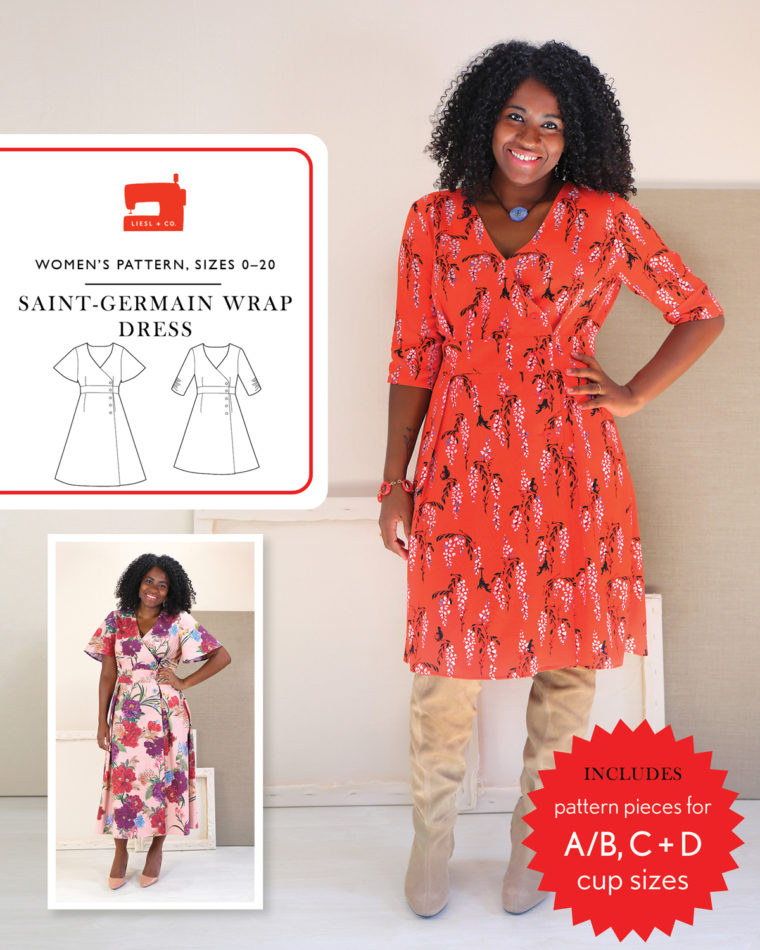 The Saint-Germain Wrap Dress is a very easy-to-sew, easy-to-wear woven wrap dress. It's not the ubiquitous knit wrap dress made so popular in the 1970s and still worn today. Instead, it's specifically designed for woven fabrics, and the pleats in the bodice and skirt mean that it's a little less body-con, which also means that it's easier to fit and comfortable to wear.
When I say easy to fit, here's an example: our model measures three different sizes, but it was easy to adjust the pattern to her measurements. I'll show you how in our upcoming sew-along, too.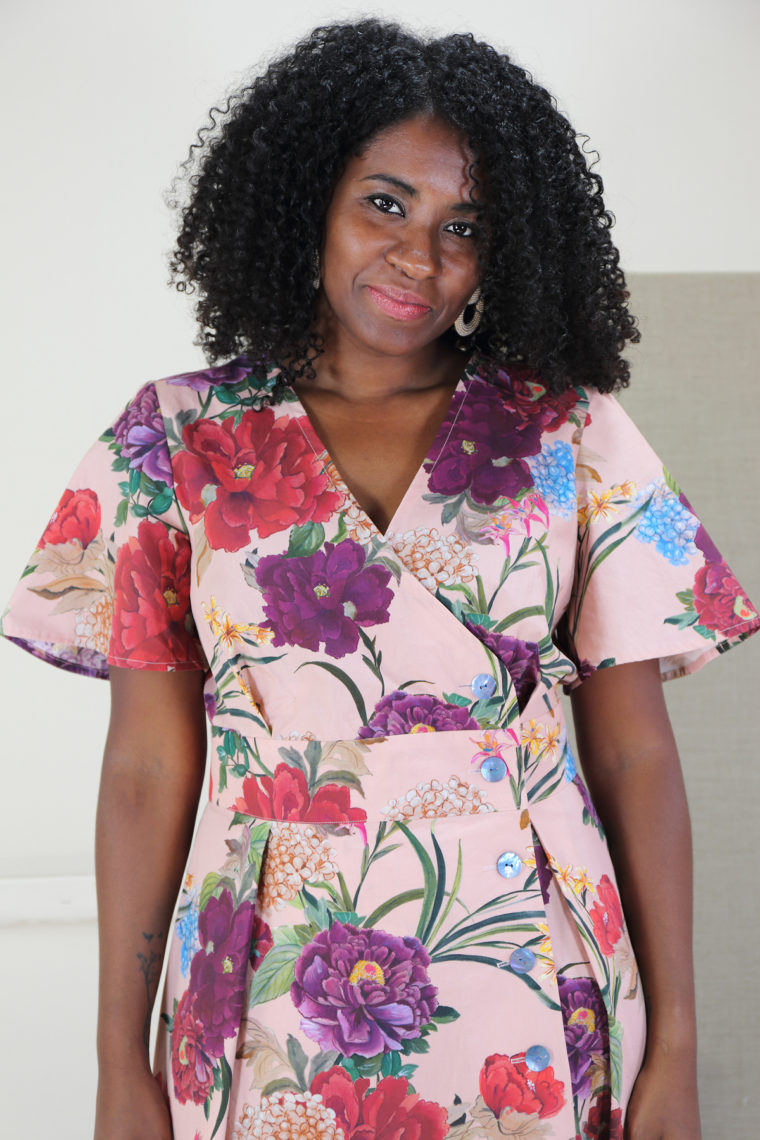 In the meantime, let me tell you about the details in this pattern! Like I said, it's a wrap dress. And it has plenty of coverage, so no worries about showing more than you intended. The pattern includes two skirt lengths and two sleeve options.
View A is a longer midi-length skirt with flutter sleeves for a pretty, romantic dress. Think parties, weddings, relaxed weekends for this style.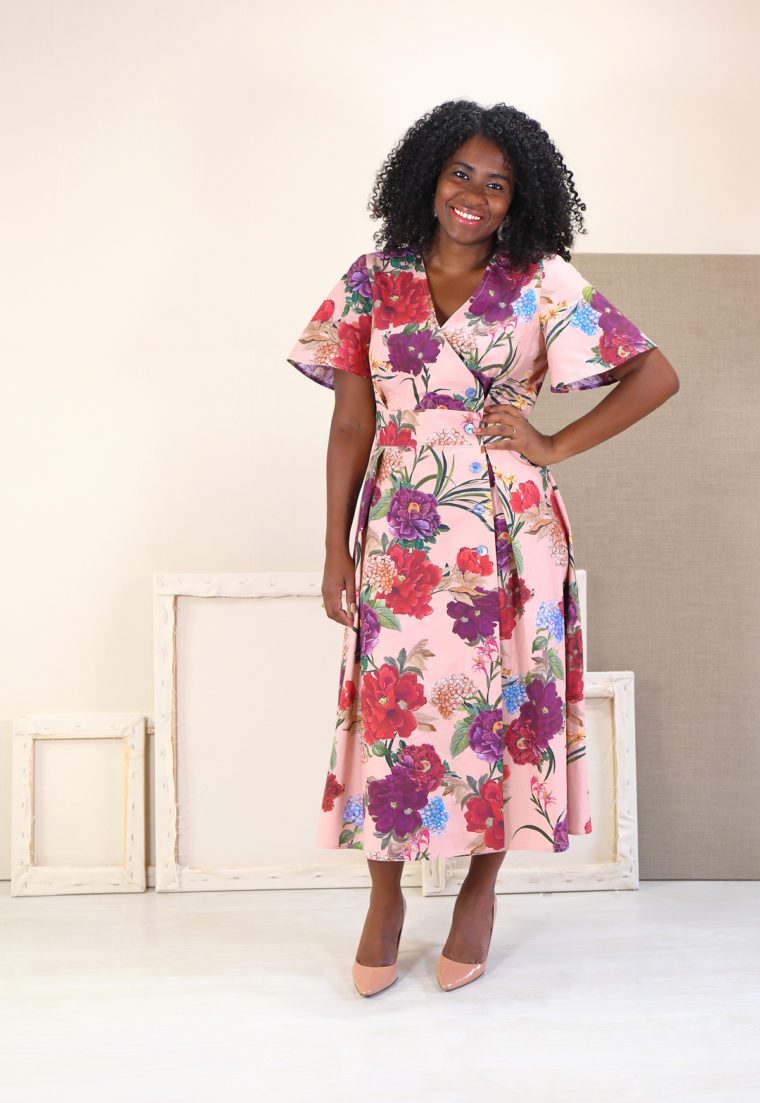 View B is shorter with 3/4-length sleeves that include a cute elastic shirring detail. I think of this view as being one you could easily wear to work. Both views close securely with buttons, and I'm sorry the buttons are so difficult to see on these photos of the red dress–they match too well! You can see them better on the pink floral dress above.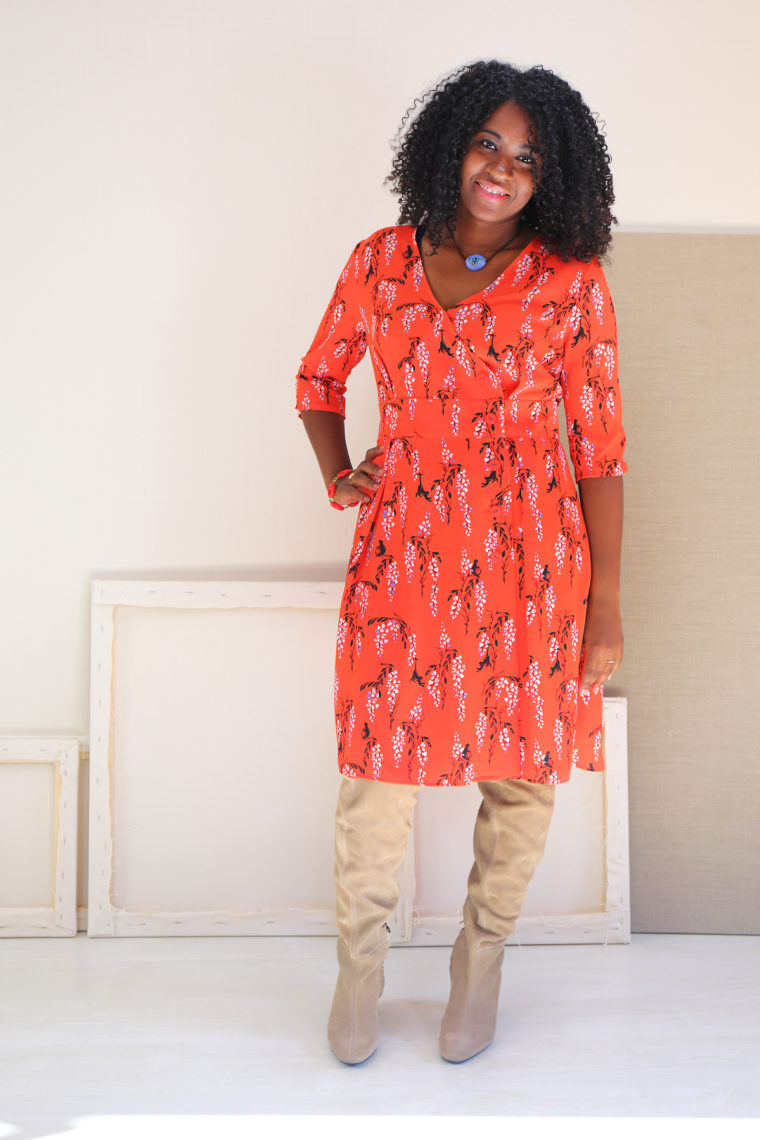 The waistband is clean-finished both inside and out, and it cinches in your waist and brings the soft pleats of the skirt and bodice into a nice line. I think you'll like the way this dress is sewn. It's quick and easy to make, but the construction gives you a nice finish without a lot of fuss. And I think you'll be surprised how quickly it comes together!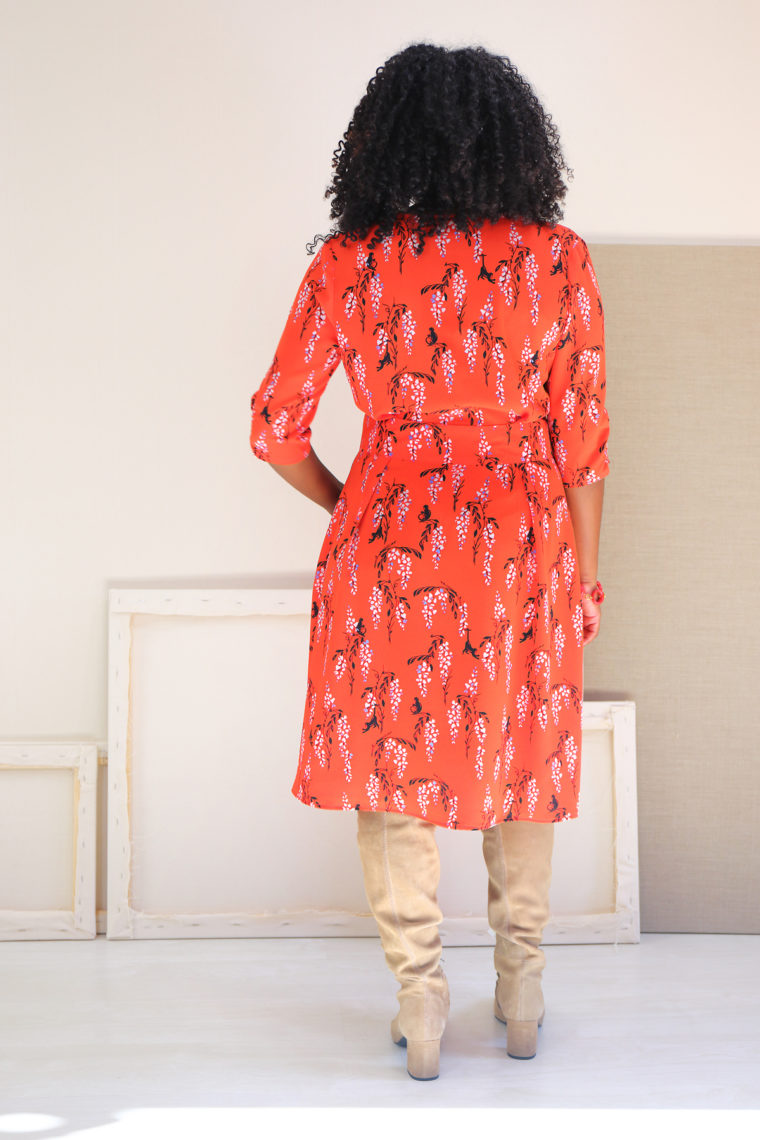 In terms of fabrics, my personal preference for this style is drapey wovens like soft silks and rayons. Linen also works well, and you can certainly use woven fabrics with more body, like cotton sateen and poplin. I used rayon for the red dress in these photos and cotton poplin for the pink floral dress.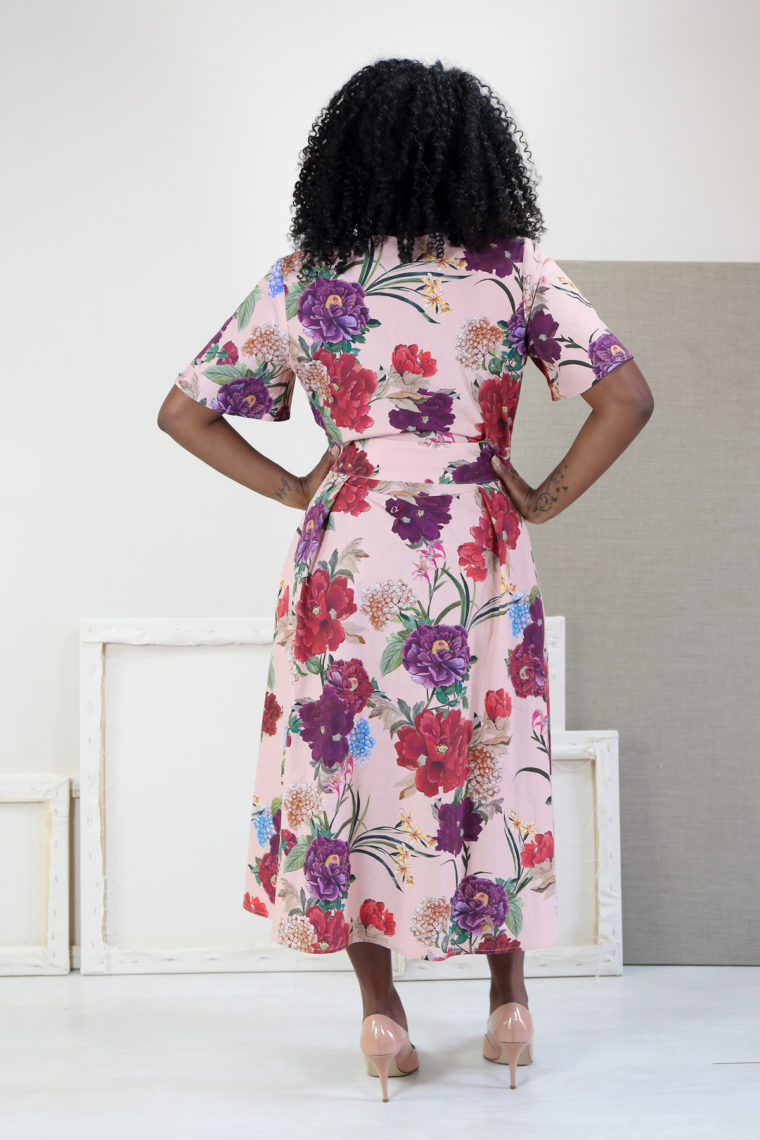 This pattern has already received a lot of advance love from our testers and Advisors Circle members. I hope that's an indication of much you're going to like it. I'm eager to see what you'll do with it to make it your own, as always.
You can pick up your own copy of the Saint-Germain Wrap Dress right now from the shop in either paper or digital format. Stay tuned for our upcoming sew-along for this style, when we'll give you extra fit tips and walk you through the steps in photo format. And be sure to post your photos with the hashtags #saintgermaindress and #lieslandco so we can see how you make this style your own!