When I'm designing a new pattern one I like to think about the different ways it can be made up and worn. With fabric selection and the possibilities of combining details from different views, the possibilities for what you can do with a single pattern are myriad. That holds true, of course, with our new Camp Shirt + Dress pattern.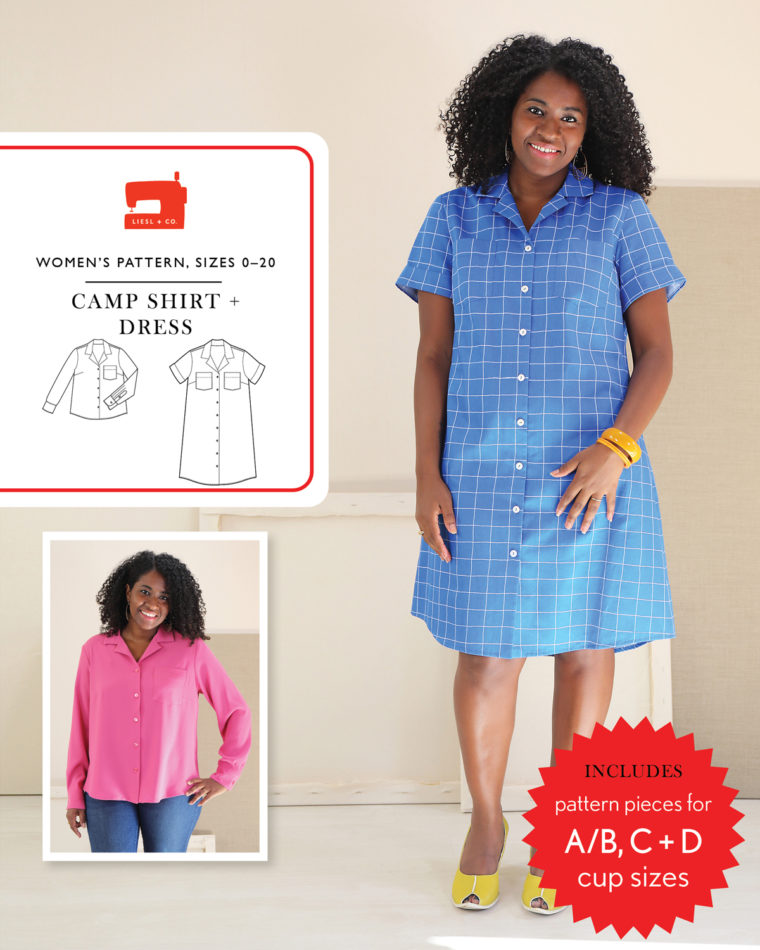 Here are some inspirational images I pulled to give you fabric and styling ideas. The possibilities with this pattern are almost endless!
Let's start with fun prints, because they're great for this pattern. Go ahead and show a little personality here because this style can take it.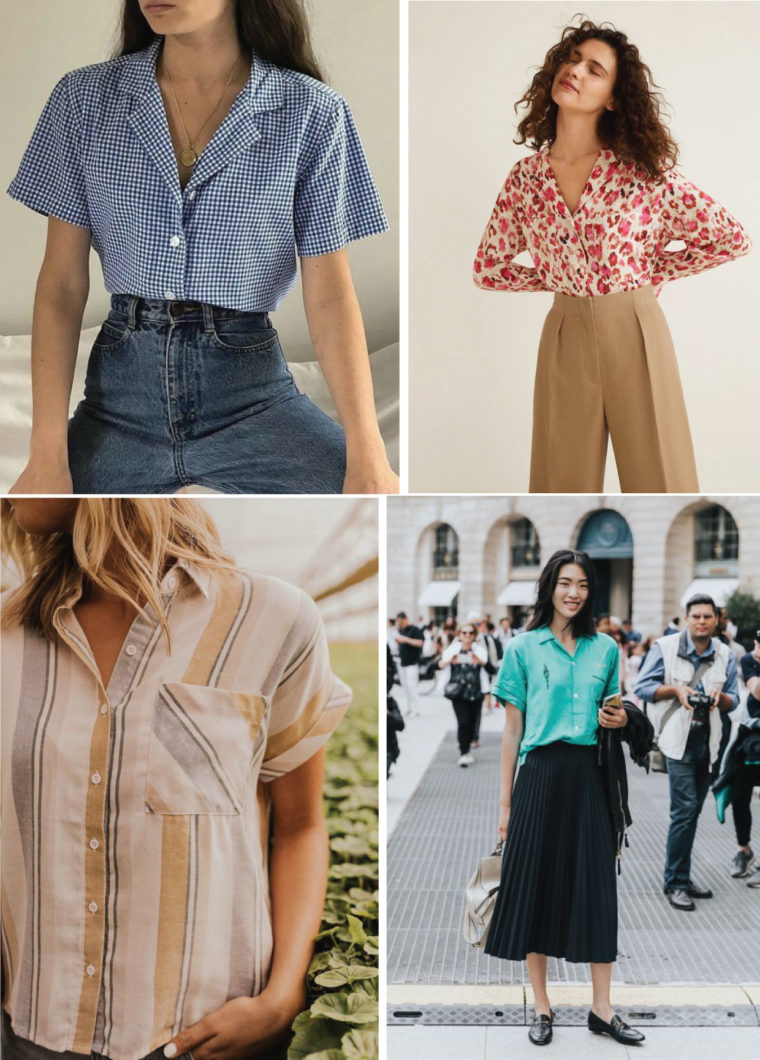 Silky solids are a beautiful choice too. I like how you can dress all of these versions up or down depending on what you pair it with.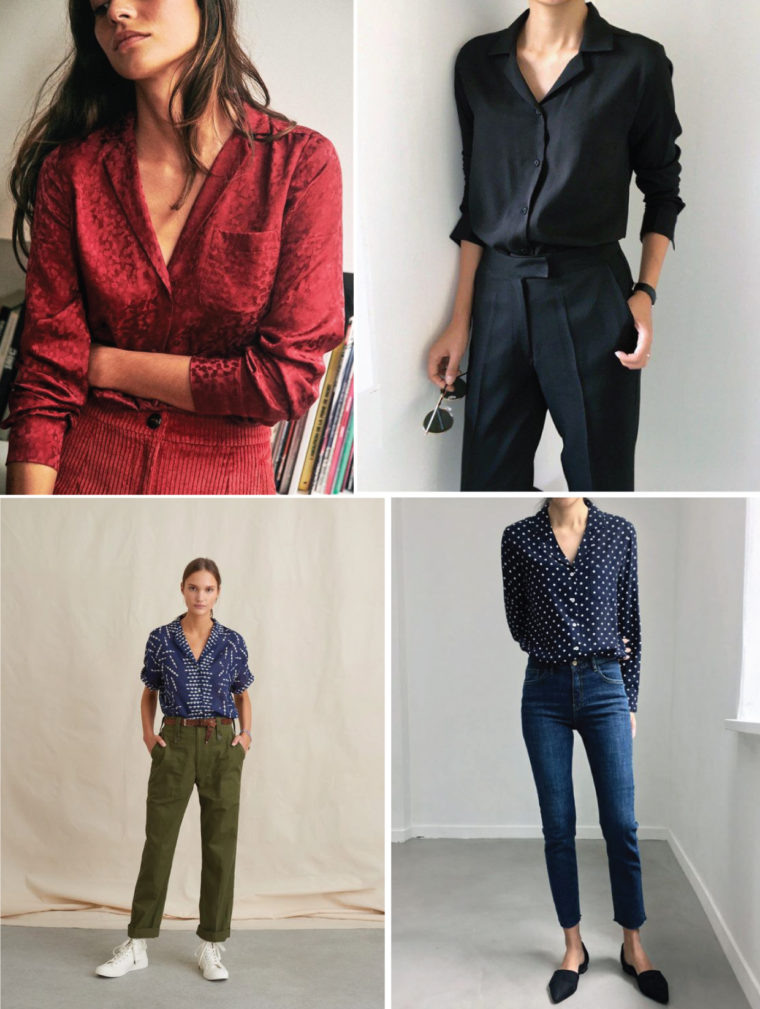 Casual solids are always a good choice, too, and I'm especially partial toward textured linen and dobby weaves for this pattern. Atelier Brunette has a terrific dobby rayon in multiple colors that would be wonderful for this pattern if you're so inspired.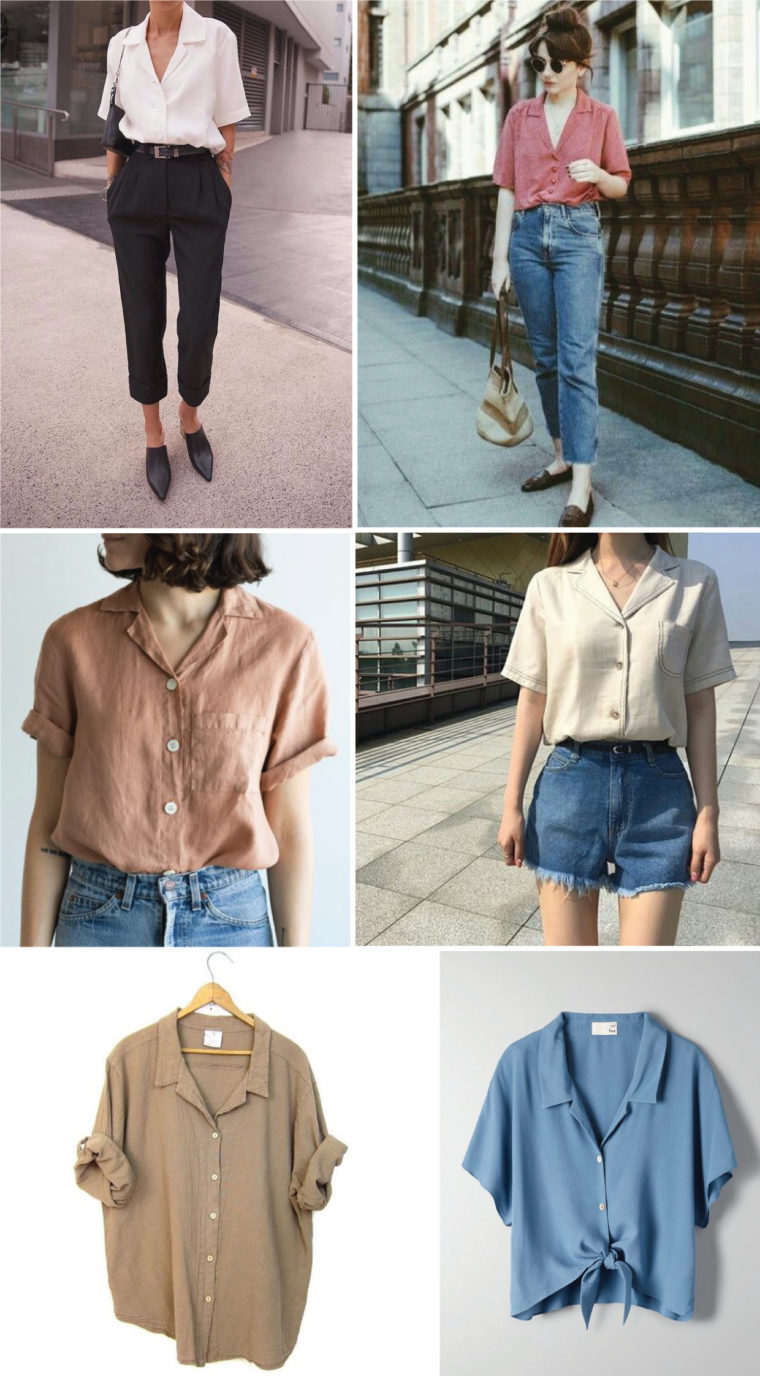 And don't forget the classic white blouse. Whatever texture or shade of white you prefer, it's a wardrobe essential for practically everyone. Isn't that ivory satin blouse, below left, with the covered buttons dreamy? This is such an all-season basic.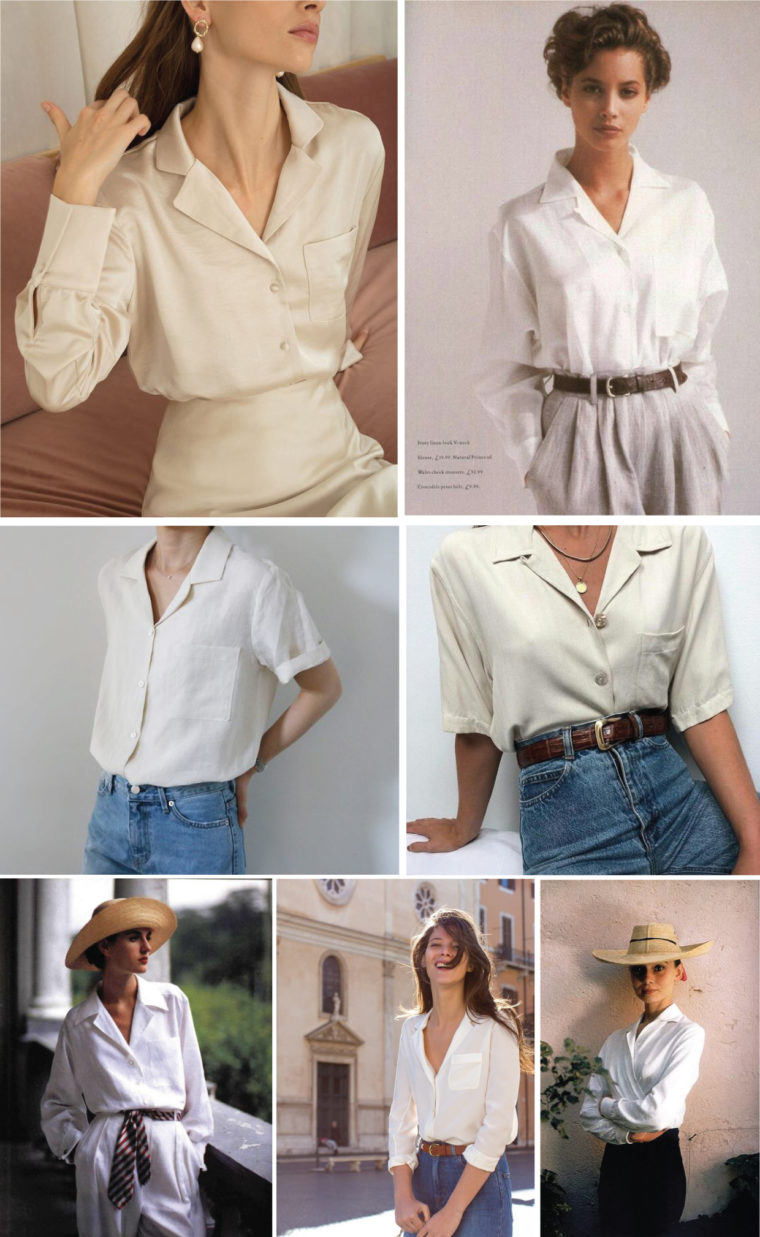 Here are a few ideas for the dress as well. You can always lengthen or shorten this style. I like it best when it's just a little above the knee or at a mid length. You could always add a drawstring, too.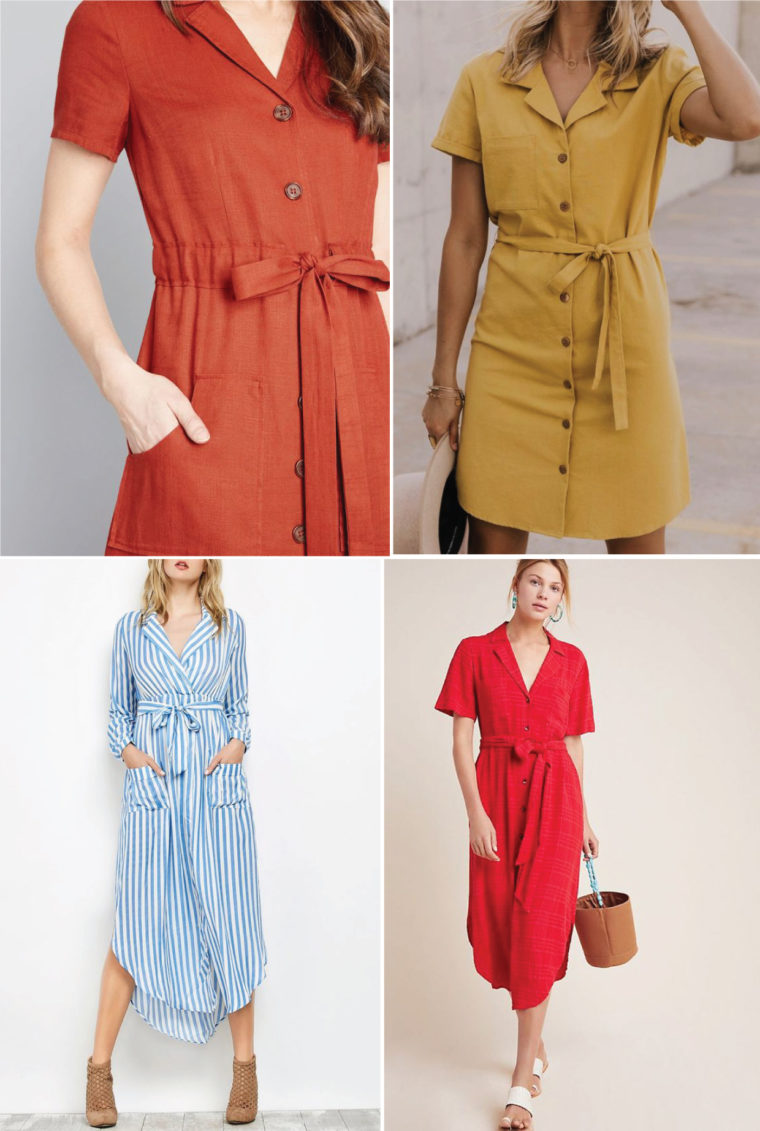 You can see more examples and ideas for this pattern in my Liesl + Co Camp Shirt + Dress Pinterest folder. I'll also show you some of our testers version of this style later this week, and in the meantime you can order the Camp Shirt + Dress pattern now in either paper or digital format. I hope you'll have lots of fun sewing it. Tag #campshirtdress and #lieslandco when you sew it, will you?