After serving for many years as the editor of the Oliver + S blog, Rachel has decided that it's time for her to transition the responsibility to someone else. We'll miss her, of course. But with the end of any era comes the beginning of a new one. And that new era could include you.
We're looking to bring a new blog editor on board. Are you interested in joining us and managing what happens here? If so, keep reading!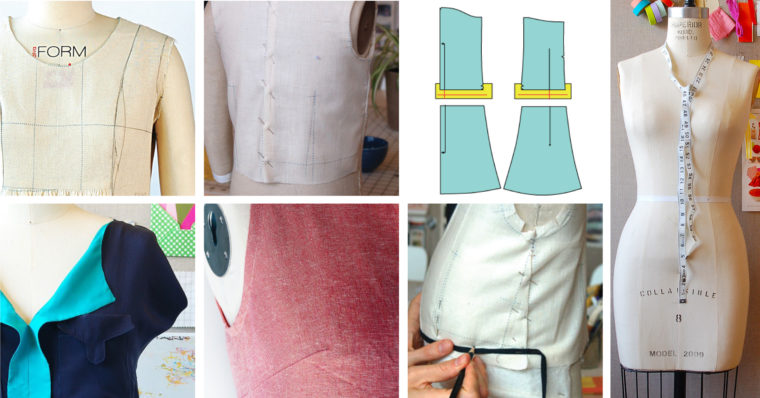 Who You Are
You have a passion for sewing, for both adults and children, and you are an experienced sewist who can tackle any project. You can sew a pattern as written, but you're also reasonably comfortable customizing garments by tweaking and enhancing the patterns you use. You enjoy sharing your enthusiasm for your craft to inspire others and to help them improve their mastery of sewing.
In addition to being a strong sewist, you're also an exceptional communicator. You enjoy writing, editing, and photography, and you're skilled in all three areas. You have the ability to inspire, inform, and educate others with similar interest by the material you write and the photographs you take.
If this describes you, we want to hear from you.
The Position
The Oliver + S blog editor is a freelance position. As such, it offers you maximum flexibility in where and when you work. You can live anywhere in the world you like, and you're not required to punch a clock. You'll set your own hours.
In this role, you will be responsible for developing and delivering on a monthly content schedule which will include two original, high-quality, content-rich posts per week. Some posts will be written by you and some will be contributed by members of our sewing community.
To develop each month's schedule, you'll be communicating directly with Liesl on an as-needed basis. She'll be available to you to answer questions, help with brainstorming ideas and inspiration, and will contribute posts as her schedule allows. At the same time, you need to be able to plan your own work; manage the calendar; find, develop, and communicate with contributors to publish their posts; and plan ahead. All of this will lead to great posts written by both you and our contributors.
In all your work for the Oliver + S blog, you will engage, encourage, and inspire the community of sewists who follow our brands. You'll understand the brands' aesthetic, value proposition, and position in the market, and you will create content that communicates those things.
What You'll Do
Take the lead in setting the monthly publication schedule for the blog by coming up with two original, high-quality post ideas per week. You'll manage the balance between recurring features and original one-off contributions.
Identify interesting material by following blogs, Instagram, our private Facebook groups, and other social media channels. You'll solicit contributions to the blog and work with contributors to create appropriate content. You'll edit their submitted text and photos and will post them for publication on the blog.
Develop a network of regular contributors. (Which will include some names and faces you may already know.)
Write and photograph your own posts, including tutorials, sew-alongs, pattern customizations, and other topics of your choice.
Be an evangelist for our products and a community leader and organizer for the sewists who use them.
Requirements
Have the ability to work unsupervised. You'll be a mature self-starter who possesses a strong sense of ownership of your own work. You'll be self-directed and will be resourceful in meeting the objectives of the position.
Strong sewing skills. You feel confident to tackle just about any type of project, and you can evaluate the quality and completeness of material submitted by contributors.
Strong writing skills. You are an excellent written communicator—both in email and in writing for publication.
Strong photography skills. You are able to take high-quality photos of your own work. You have basic photo editing skills (image adjustment, cropping, sharpening, etc.), and you are able to use photo editing software to resize photos to required parameters and create custom collage images and add text to images.
General understanding of search engine optimization and content marketing. You'll create content for the blog that will rank highly in search engine results or will fill gaps in material available on the web in order to introduce new sewists to our blog.
You have all the tools needed to do the job from your desired location (e.g., computer with appropriate software, high-speed internet connection, camera, etc.).
The ability to create and/or solicit and edit two posts per week in 5-10 hours per week on average.
Bonus Points if You Have
Written your own sewing-related blog now or in the past.
Experience using and a following on one or more social media channels.
Contributed to the Oliver + S blog in the past.
Ability and interest to contribute to and/or manage content on our social media channels and private Facebook groups.
To Apply
Does this sound like a good fit for you? If so, send us an email at information@oliverands.com telling us about yourself: your sewing experience, why you're a good fit for the position, and any ideas that you may have for the blog. We'll be taking submissions through October 1, 2019. After that we'll contact the top candidates to discuss next steps. We hope to hear from you!