It's finally time to introduce you to our newest Lisette for Butterick pattern, B6681.
I get so excited about these patterns, I can hardly wait until they're available so I can share them with you! And I love this one because it's going to be so fun for summer.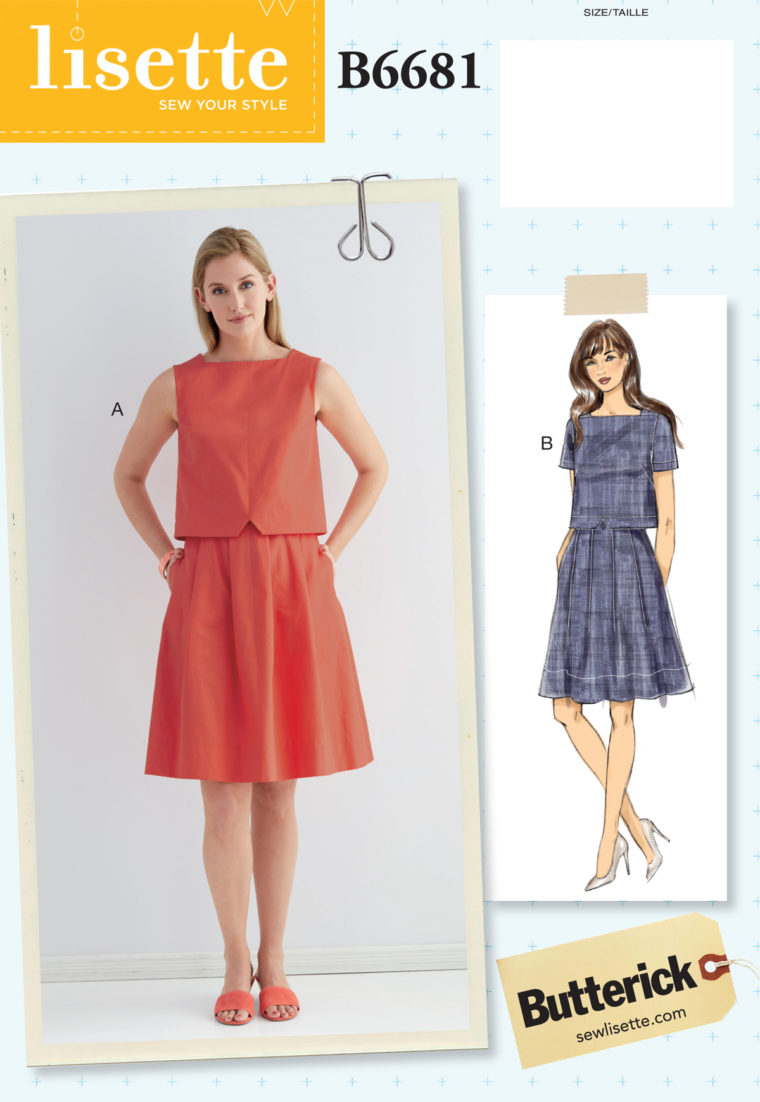 This is a dress that looks like separates, which is why I think you're going to have so much fun with it. I'm really glad when we can offer both short-sleeve and sleeveless views for the same pattern, too, since with sleeves this style is more wearable for work and a lot of you often prefer sleeves.
The top is an overlay, with a more fitted dress underneath. The cropped hem of the top has a fun little notch and a wide hem in addition to buttons up the back, which actually cover a back zipper for the dress itself. And you can't see it very well in the photos, but the shoulders of the blouse have a cute triangular-shaped yoke to give it that interesting square neckline.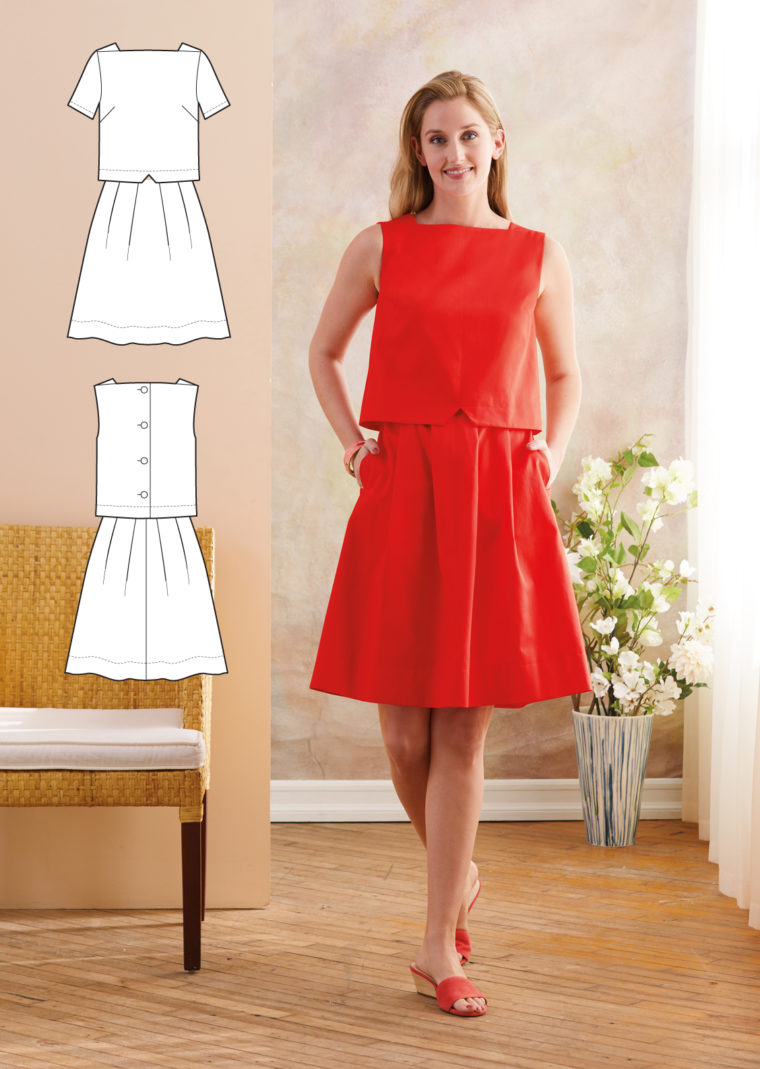 The skirt, meanwhile, features gentle pleats for soft fullness. You could switch to gathers instead of pleats if you want. The skirt also has a wide hem to mimic the hem of the top. Plus, pockets!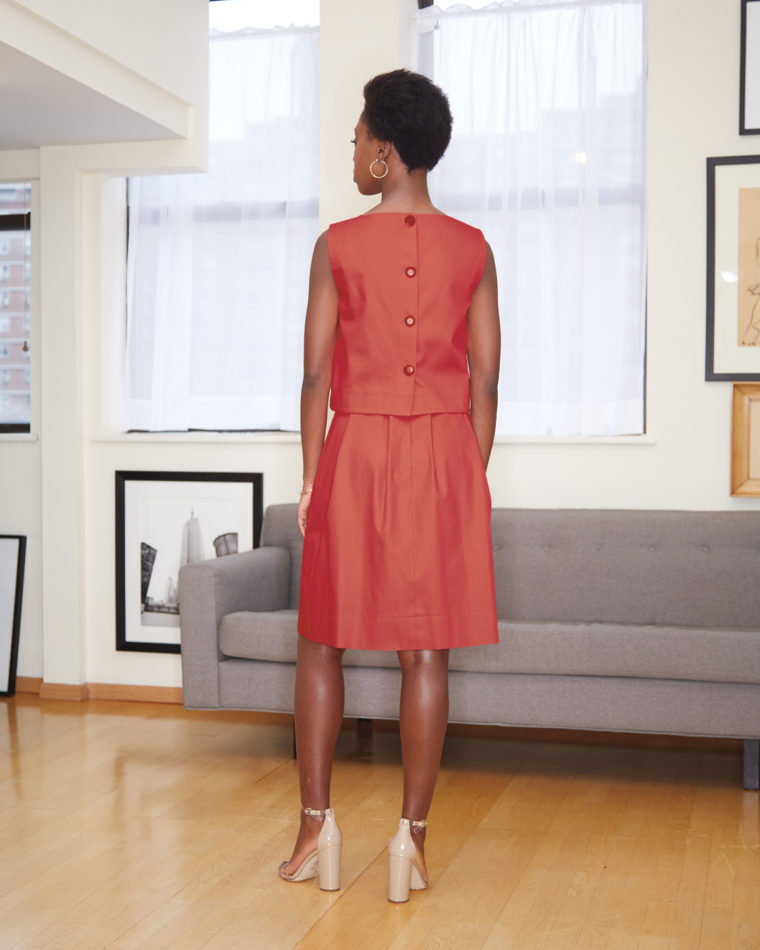 For fabrics, you can make this as dressy or casual as you like! For casual, poplin, linen, or sateen would be great. If you want to get fancy, think about lace (as an overlay on the top it would be amazing!), brocade, or eyelet. Here are some images to provide you with a little inspiration.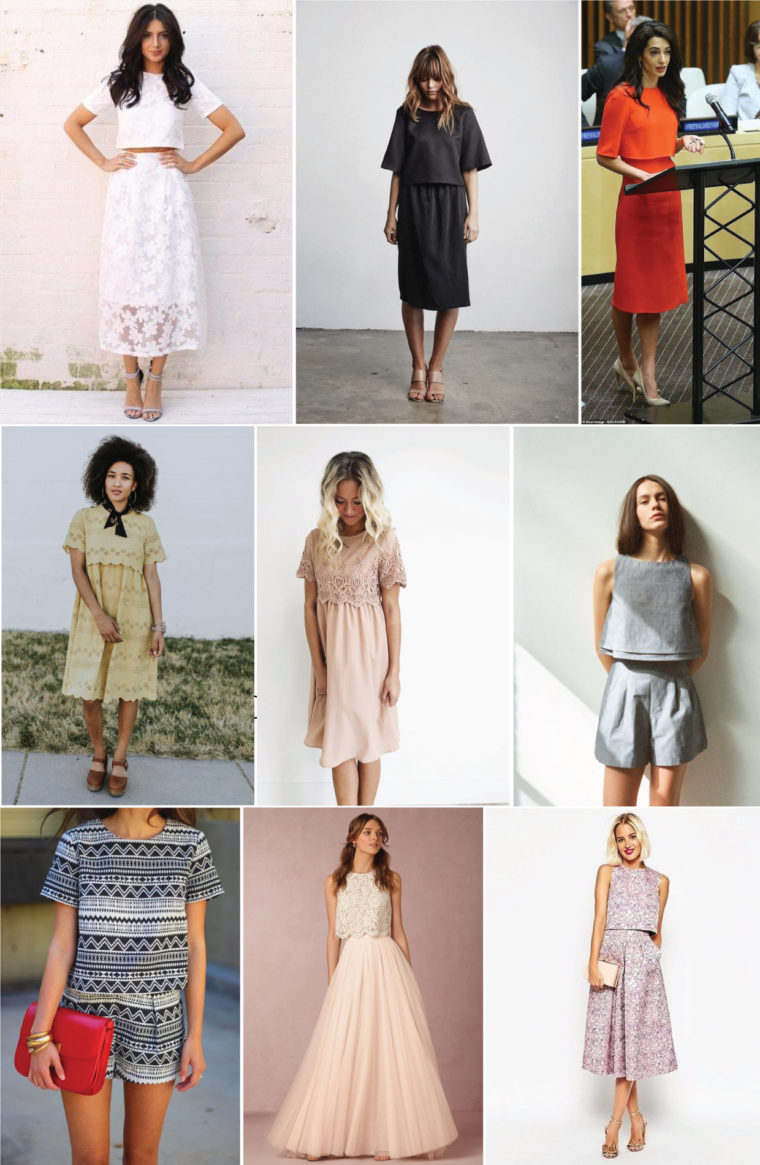 But don't forget that you could also sew this dress so it looks like separates! I love the floral with stripes, or stripes with a solid. And what about mixing textures? Maybe a floral with lace or a sheer overlay on stripes. I get really excited when I think about color blocking this style, too, either with the use of bold prints and stripes or by actually seaming different fabrics, like patchwork. I love the sherbet color blocking in the middle of the bottom row here, don't you? This would be a great way to use smaller pieces of fabric, too.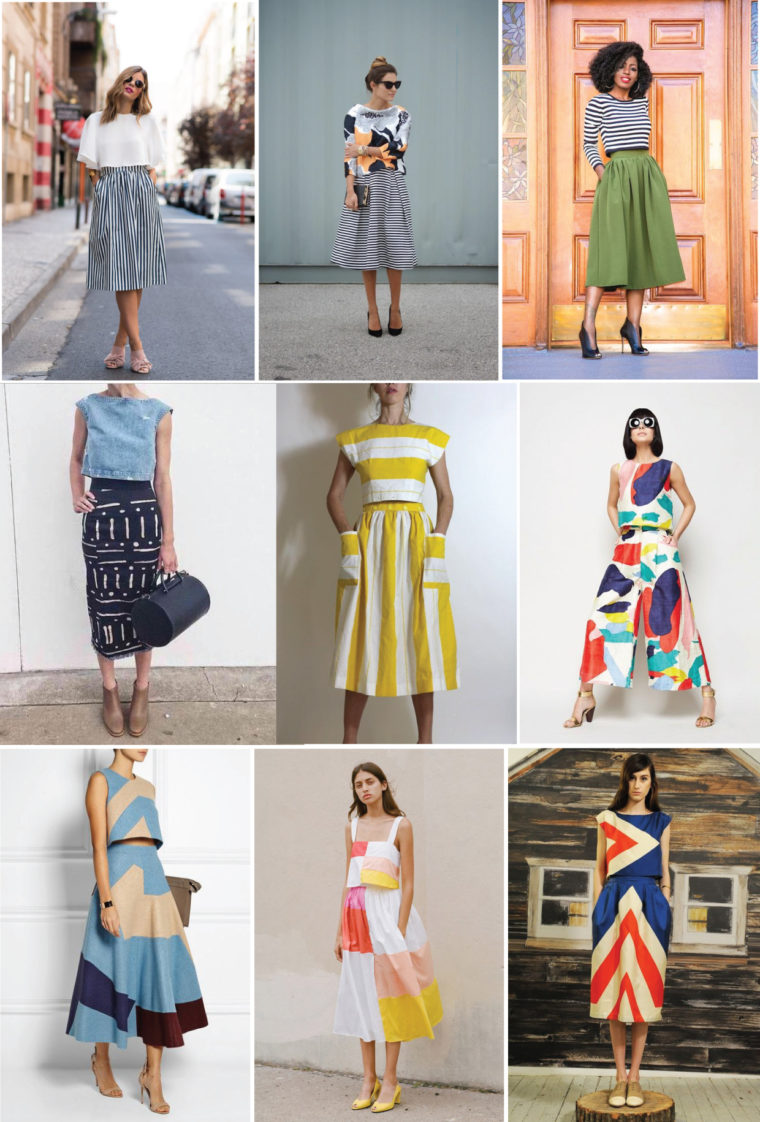 You can see more inspiration in my Lisette for Butterick B6681 Pinterest board if you'd like.
I'm planning to have a lot of fun with this pattern and I hope you will too. You can pick up your copy of Lisette for Butterick B6681 right here (and everywhere else Butterick patterns are sold.) Don't forget to tag us #sewlisette, #B6681, and #butterick so we can see what you're doing with this one!