The last of our spring patterns is our Oliver + S pattern for this season. We haven't been able to do many kids' patterns lately because they haven't been selling, but I really love designing for kids, so we try to sneak them in here and there. And I'm kind of excited about this one!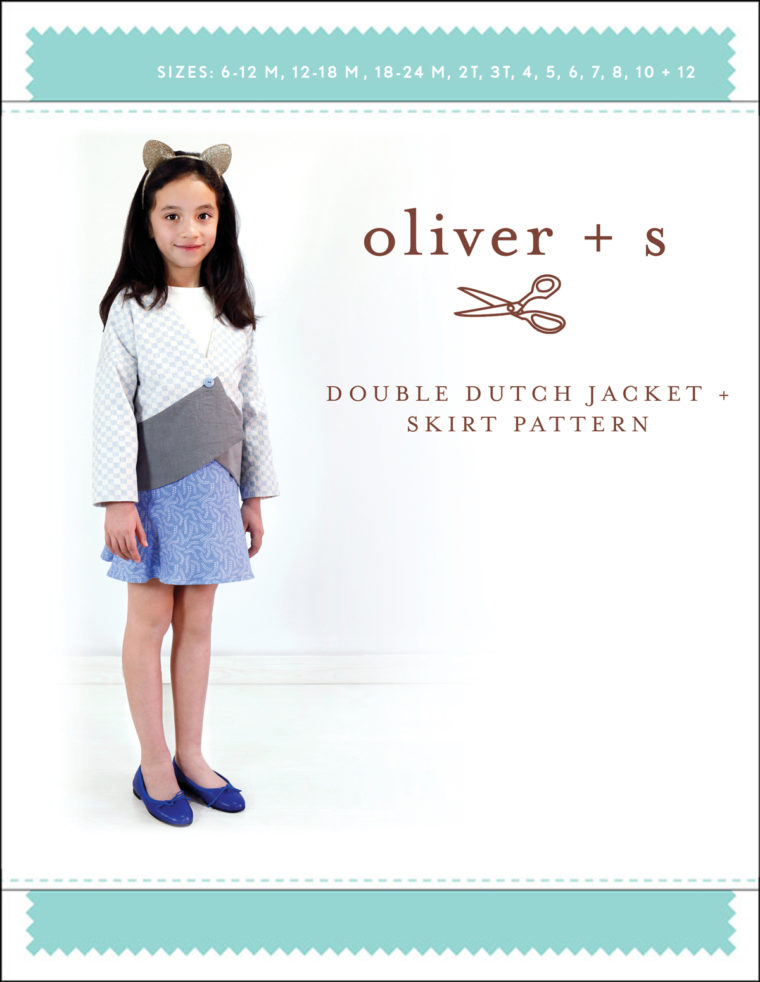 This pattern is designed to be quick and easy. And reversible! The jacket is inspired by a knit cardigan tear sheet I carried around with me for several years. Sadly, I can't place my hands on it right now, but when it shows up I hope it will be with my knitting needles, which have been missing since we moved last May!
Anyway, the idea here is a simple jacket that, like I said, is completely reversible. The jacket has a kimono-style sleeve, which means no set-in sleeves. And although it includes a button, you don't have to sew a buttonhole because it's a slot-seam buttonhole, which means that it's on the seamline and you simply open up a portion of the seam instead. It's fun because you open the buttonhole at the very end. It's very satisfying, as S likes to say.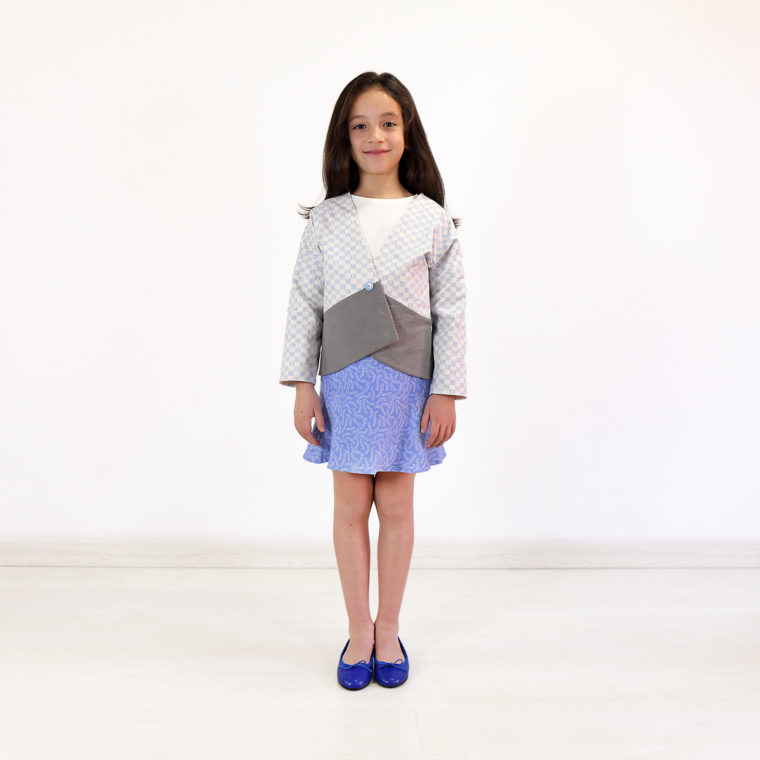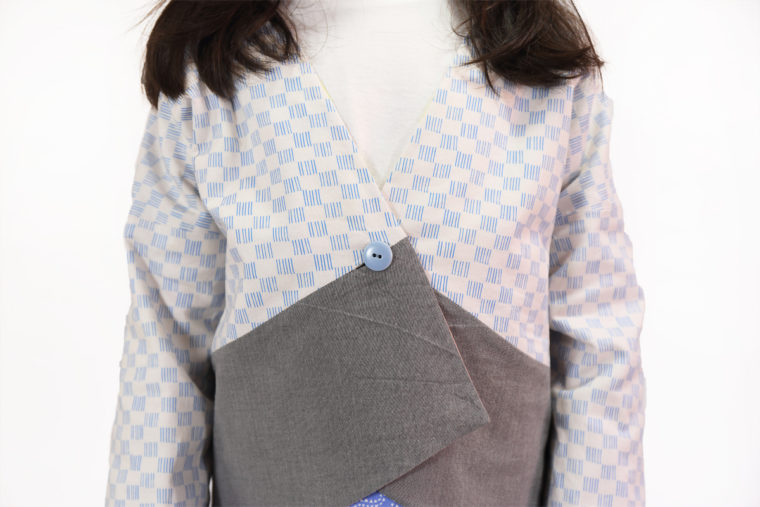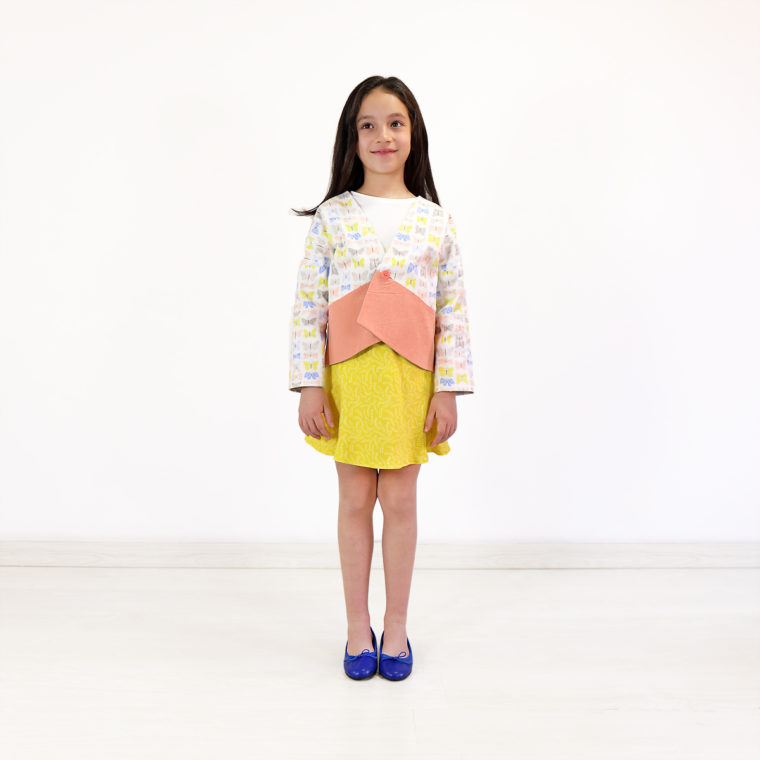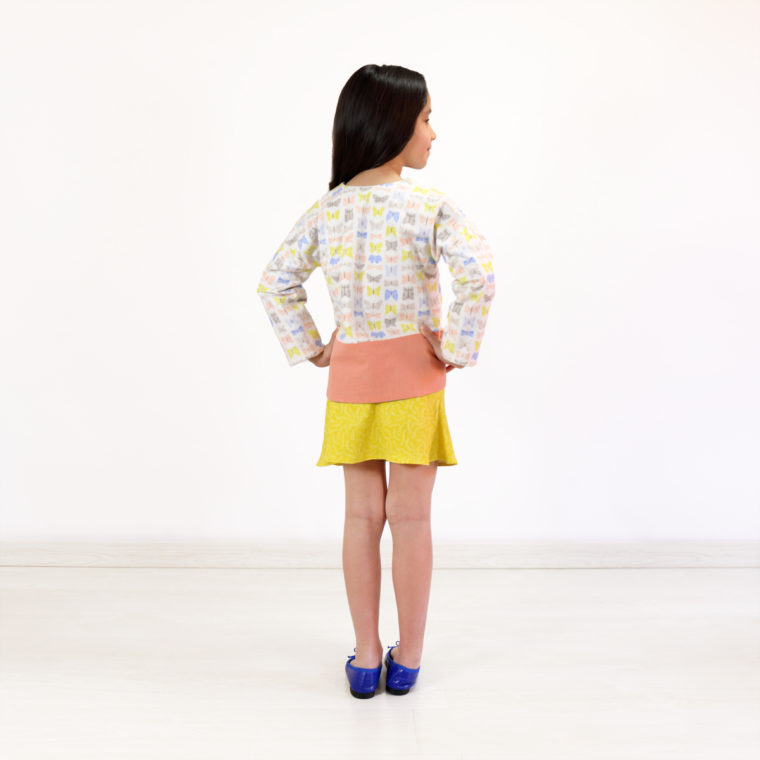 But the other fun thing about the jacket is that you can color block it, so I expect that you're going enjoy picking out fabrics for this pattern. All together you can choose four fabrics for the jacket–two fabrics for each side–so I'm anticipating seeing some fun photos from you!
Then let's take a look at the skirt, which is another piece I'm really excited about! It's a simple pull-on skirt with an elasticized waist and a flared hem. For this pattern I've given you different pattern pieces for the small sizes and the large sizes. The larger sizes have a curvier shape for growing bodies, but all the sizes create a fun, flippy skirt for girls of all ages. This could be worn with sneakers and a sweatshirt or dressed up for fancier events. It's also really quick to make, and it's especially good for fabrics like interlock and ponte. Use a nice stable knit for this pattern so the hem doesn't curl, and you'll sew this up in no time at all! You could make several skirts to coordinate with one jacket and get lots of different looks out of this pattern.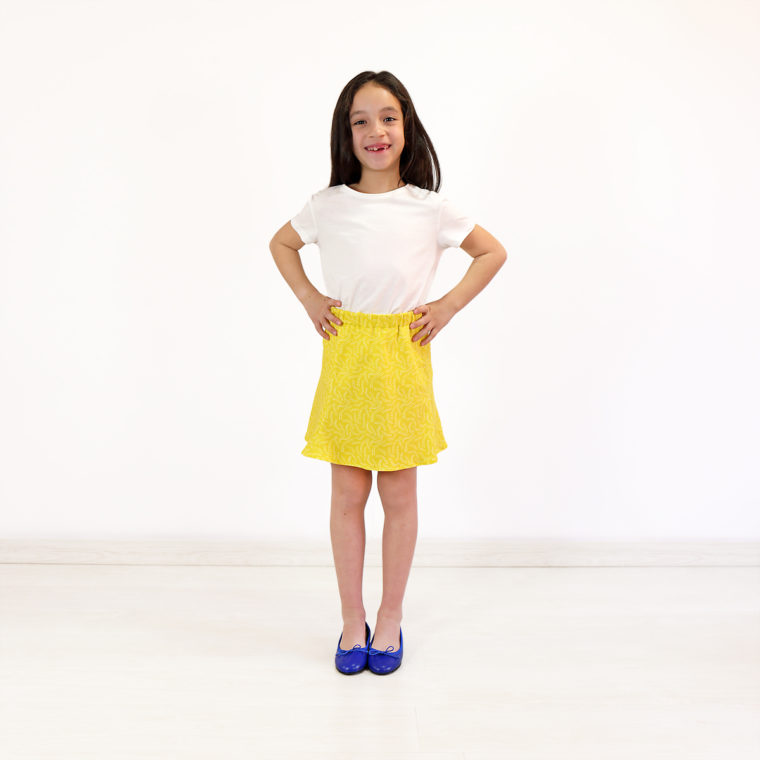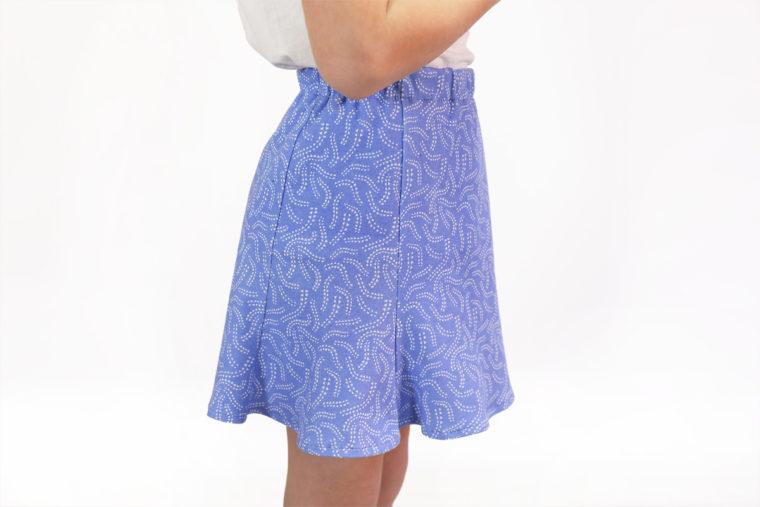 Our model was really excited about her new clothes, although I must confess I wish I had sewn a size larger for her. I underestimated and feel bad about it, so I may need to sew her another set with some fabrics that arrived a few days ago from Art Gallery, as a few of you on our Facebook group had suggested. These fabrics are from Cloud 9, who are always so lovely to work with. And the fabrics are so soft and great quality! I especially like their interlock.
Anyway, I hope you have loads of fun sewing this set. The Double Dutch Jacket + Skirt pattern will be available next week in both paper and digital format, and you can sign up on the pattern pages to have us email you just as soon as it becomes available.