Wow, I'm so pleased to finally introduce you to my newest Lisette pattern, Lisette B6661 for Butterick! It's something I've been working on for a long time now, mostly because I've been trying to decide the best way to develop it. I'll tell you a little bit about it and why it took so long to work out the details.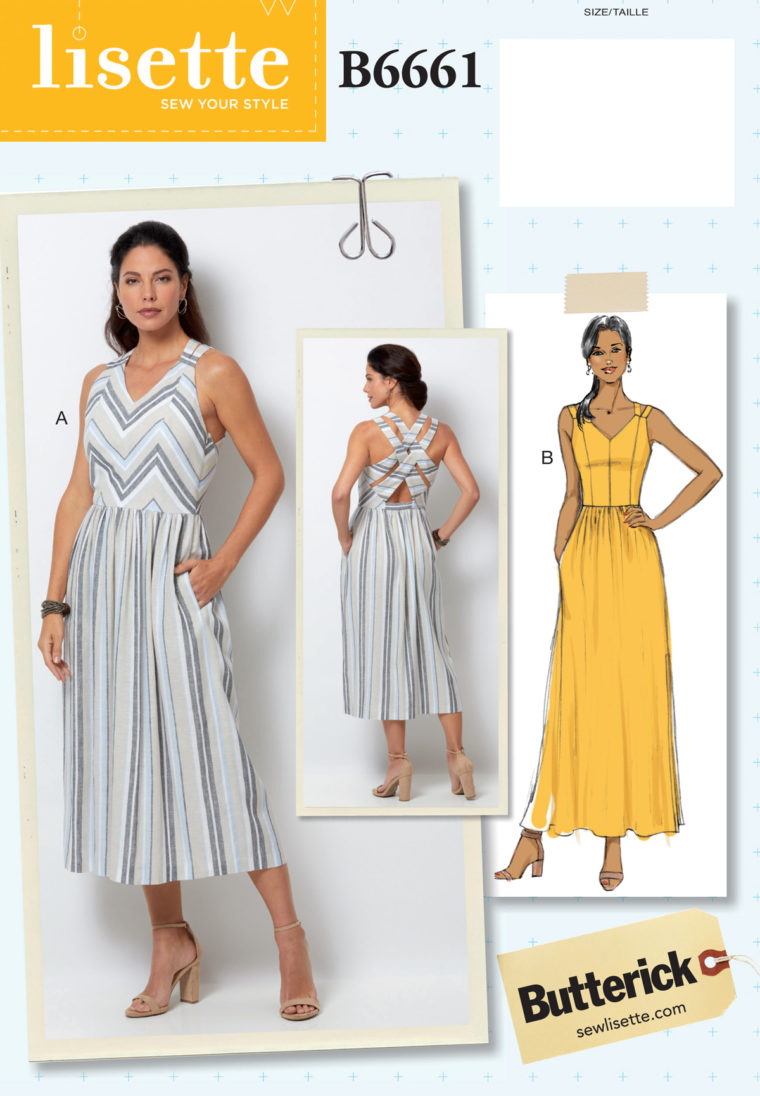 I've been thinking about sundresses for a few years, loving the idea of criss-crossed straps and playing with stripes in the princess seams. Princess seams are so helpful for letting you get a good fit, but they can also be used to get a chevron effect when you're working with stripes, so that's an added benefit of this style. But the style details of a sundress like this can be tricky for anyone who needs to wear a bra. Which is probably most of us, right?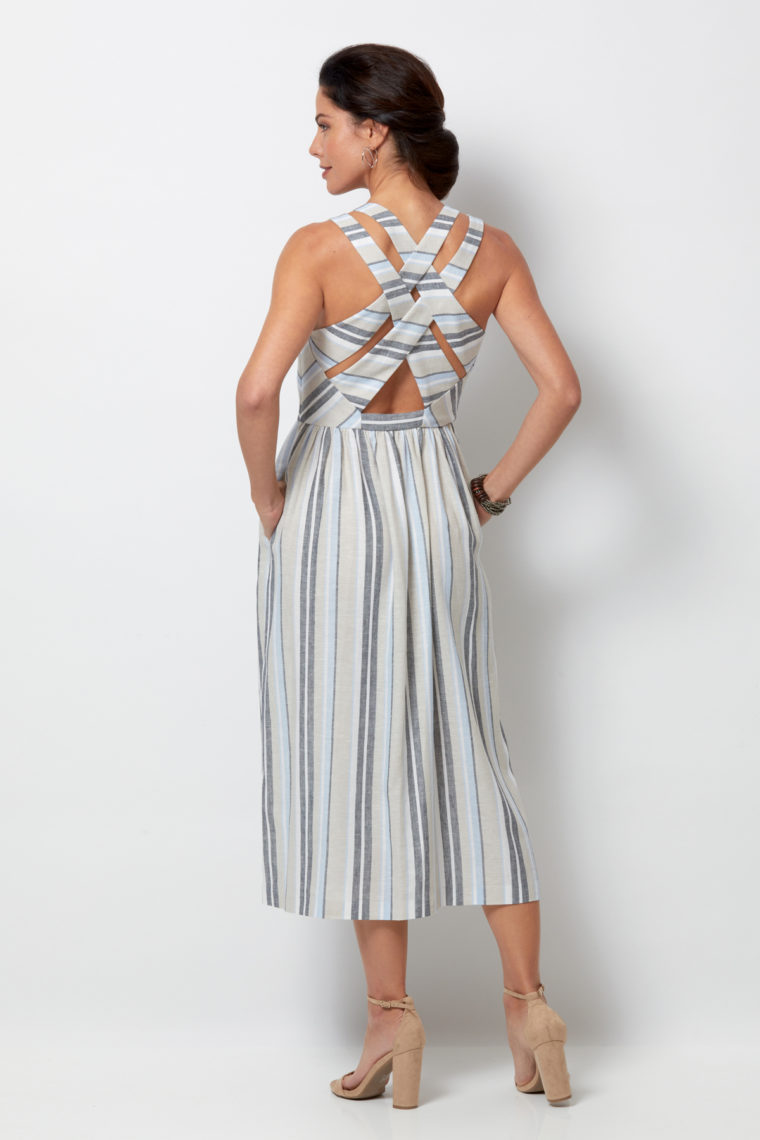 I had a sundress sort of like this when I was in high school, and my mom made me wear a shirt under it because the sides were too open. (So funny, now S would be the one to make me wear something under it!) This design, however, actually shows only a little skin even though it gives the effect of being breezy and open and carefree. So, in effect, it actually is carefree because you don't need to worry about showing too much–or more than you intended to show. The open back is quite deceptive, actually.
A couple of summers ago we were visiting friends in Barcelona, and we were talking about sundresses while walking around, people watching. I mentioned that I was thinking about this style and my concerns about not being able to wear a bra with it. I told them I was thinking about adding a shelf bra to the construction, and after a little discussion about how it would work we agreed that it would be helpful.
A shelf bra might not sound like enough support, especially if you're full busted. But hear me out: First of all, you might be surprised about the amount of coverage in this style because of the way the straps get wider as they reach the sides of the dress.
Plus, remember that you can always add cup liners to a shelf bra, much like with swimwear. In fact, we had a long discussion about this when I stopped in at the Butterick offices for a development meeting this past summer. (That's when we review the details, discuss which fabrics to use for the photos, etc. ) Between the wide straps and the shelf bra with cups, I think you'll feel surprisingly secure and legitimately carefree in this style.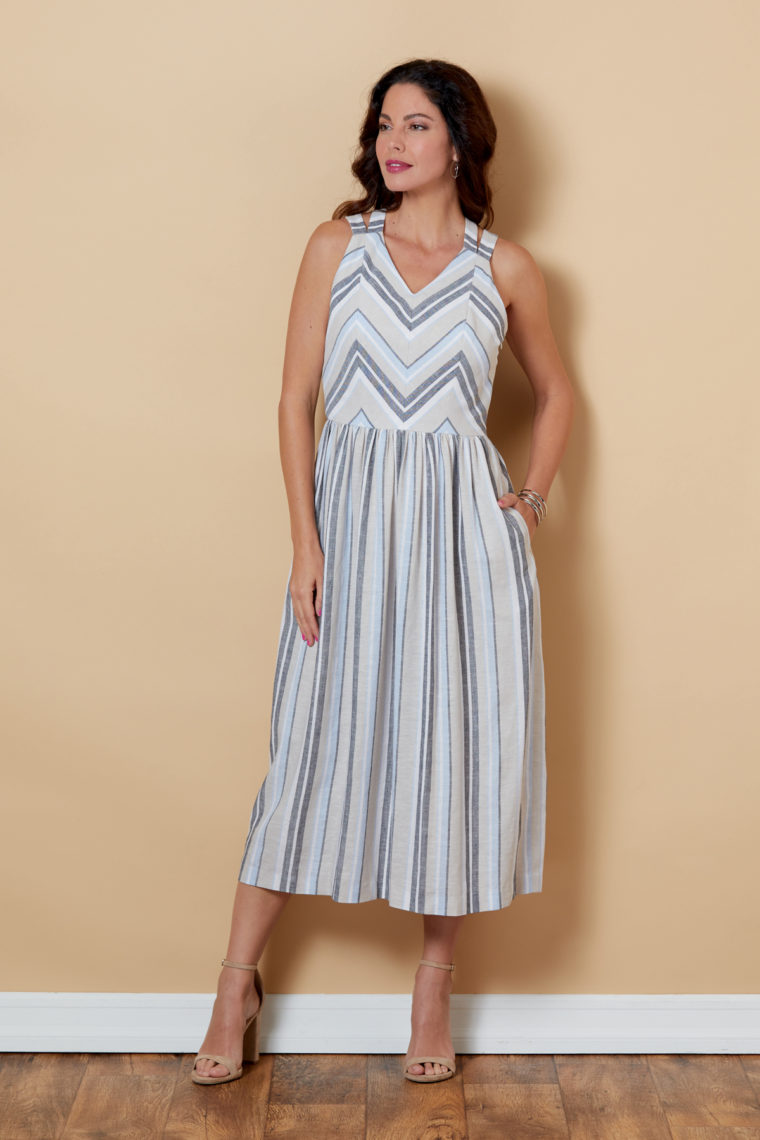 The skirt comes in two lengths (of course you can sew it any length you want, but it's all ready for you in two different lengths when you open the pattern), and I think this sundress will look great in solid-colored fabrics as well. In fact, I've got some salmon-colored linen waiting for my copy of the pattern to arrive one of these days. But first I have to finish some of the other things that have been waiting for me to sew them. And it will take a while to get through customs anyway.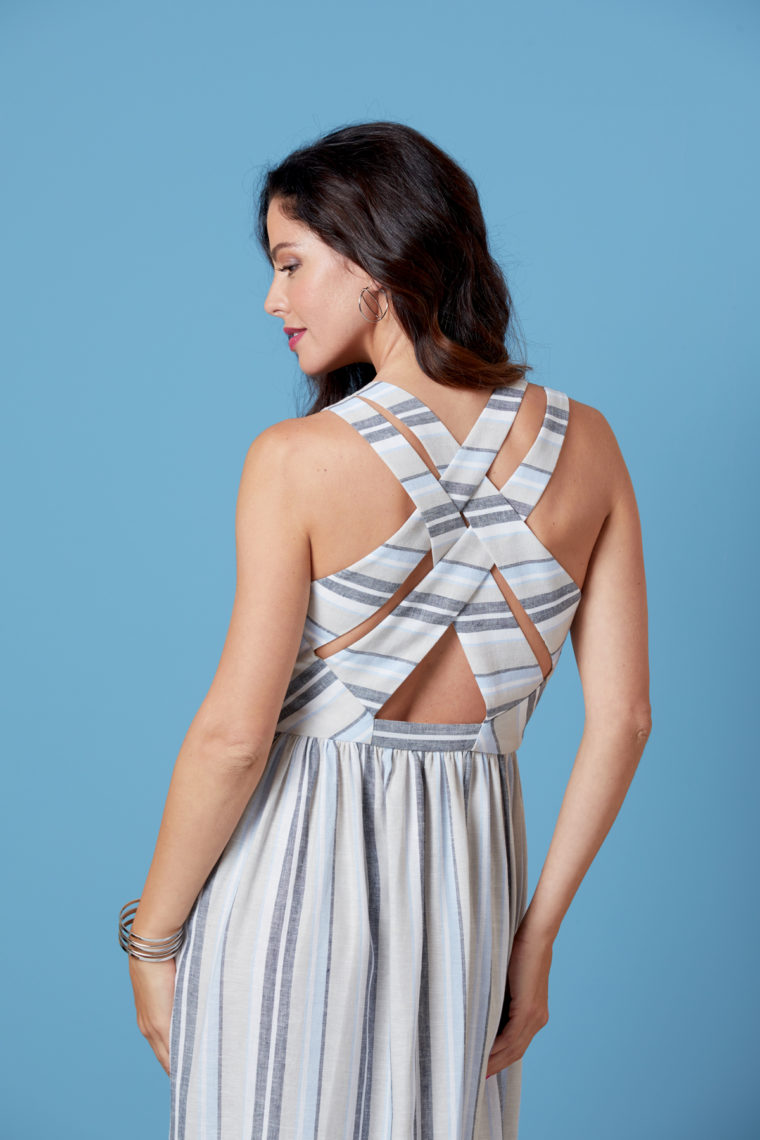 Need some inspiration for this one? Here we go. I think it would be fun to sew in an oversized gingham or a pretty floral, but a solid would be fantastic as well! And what about an eyelet (broderie anglaise)? And of course stripes would be wonderful.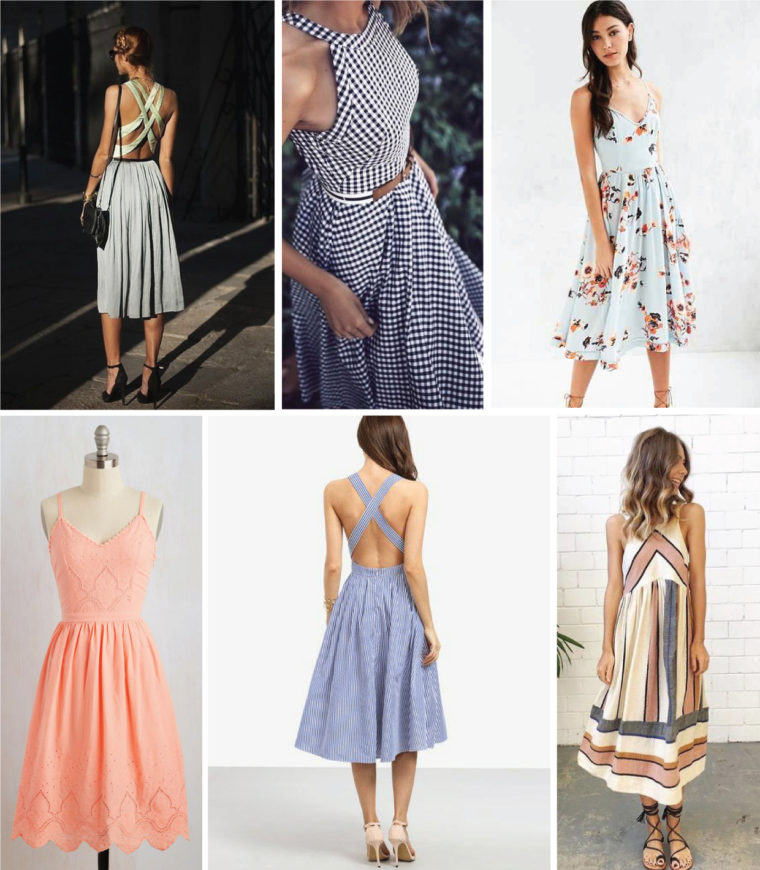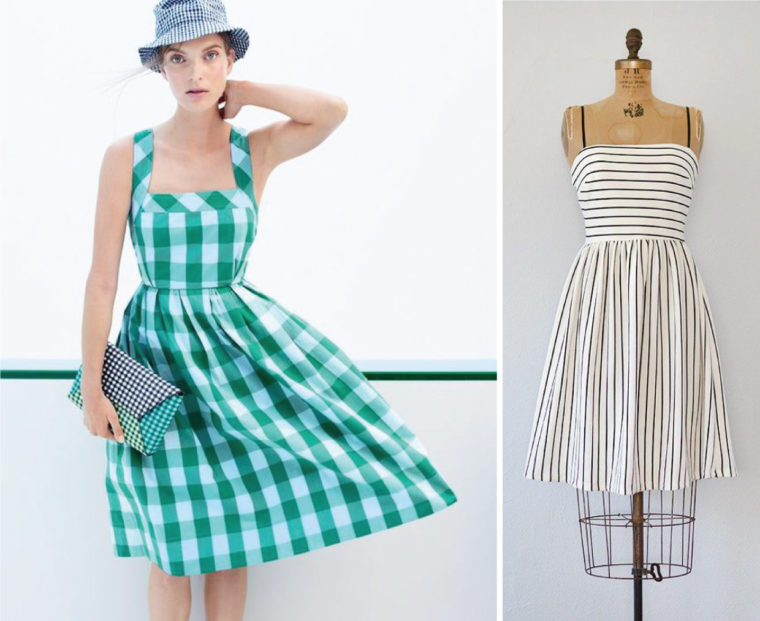 And here are some of the images I started collecting when we were working on this pattern.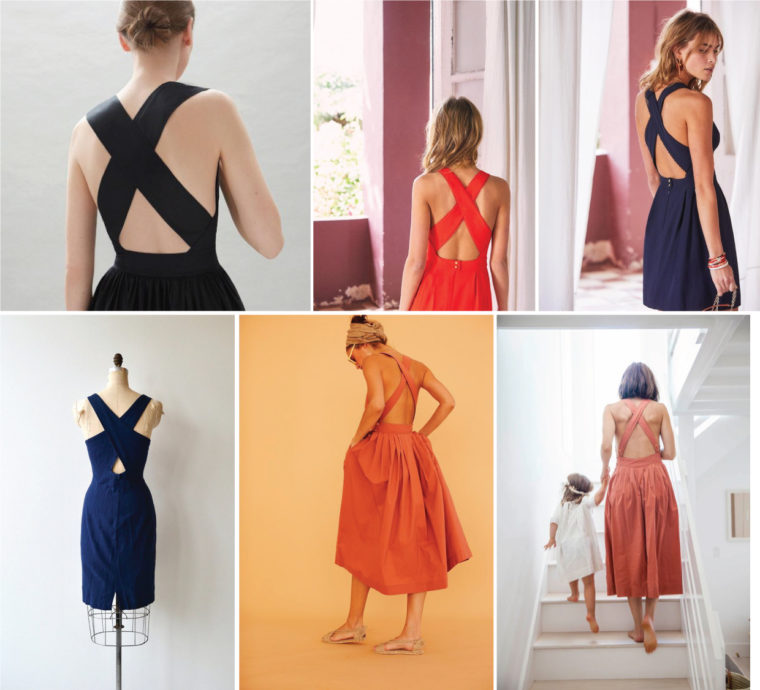 You can see more photos and ideas in my B6661 Lisette for Butterick Pinterest folder.
I hope you'll have loads of fun sewing and wearing this dress! You can purchase the pattern right here. And please share your photos on Instagram with the hashtags #sewlisette and #B6661 so we can see how it turns out!