This time of year, who doesn't want an easy, comfortable knit dress to wear? I thought it would be nice to offer you something that's both easy to wear and simple to fit. So our new Lisette B6626 dress pattern has separate cup sizes, which means that you're one giant step closer to getting a great fit right away. The princess seams will get you even closer to a great fit since they're easy to adjust as needed. (But maybe you won't even need to make further alterations since the bust adjustment has already been done for you? Either way, they're there if you need them.)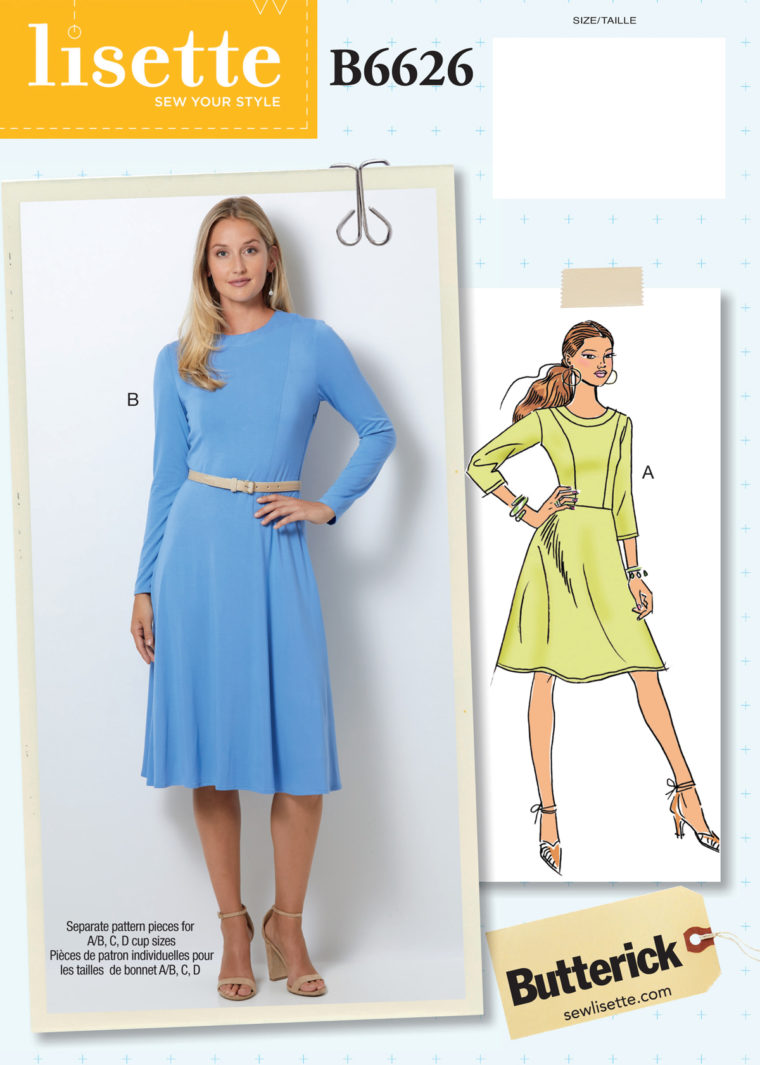 This is one of those classic fit-and-flare dress styles that seems to suit everyone, you know? With the flared skirt and an invisible side zipper that allows you to get a close fit through the bodice, it's the type of dress you can feel great wearing. And you can style it so many ways. Your choice of accessories will help you to get lots of wear out of this style because you can dress it up or keep it casual, however you prefer.
You can also choose from two different lengths and two sleeve lengths.
I especially like the back with the little cut-out and the bow detail.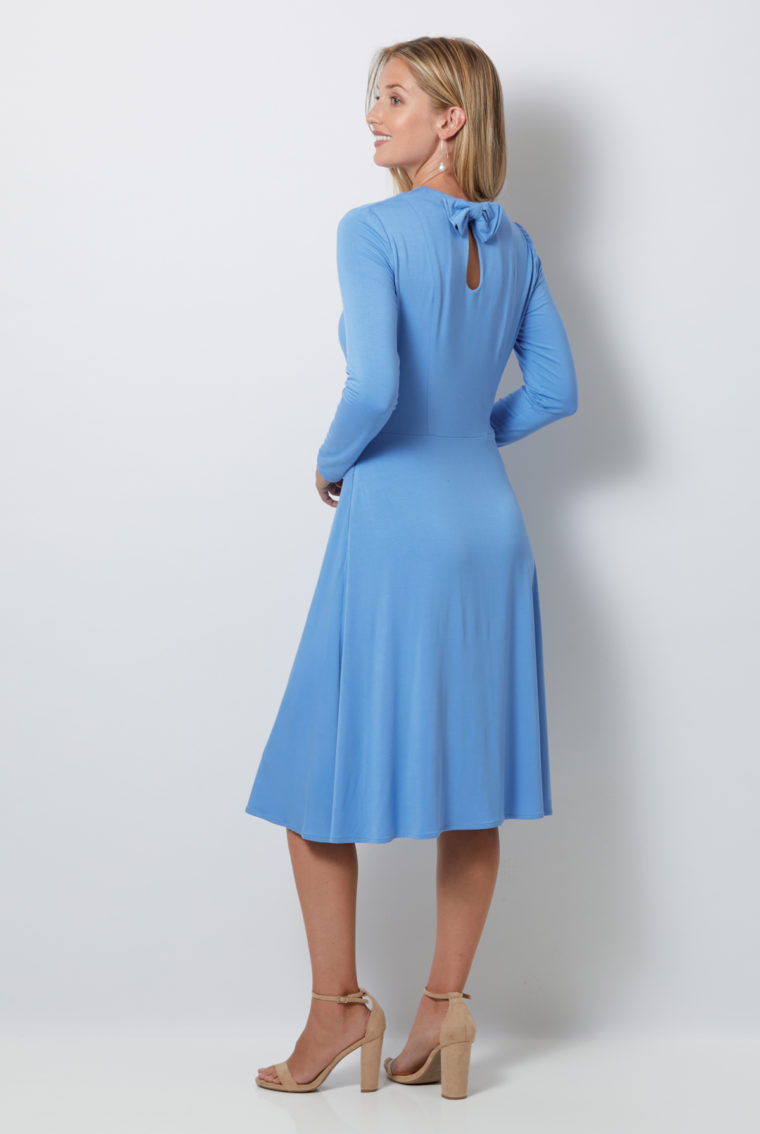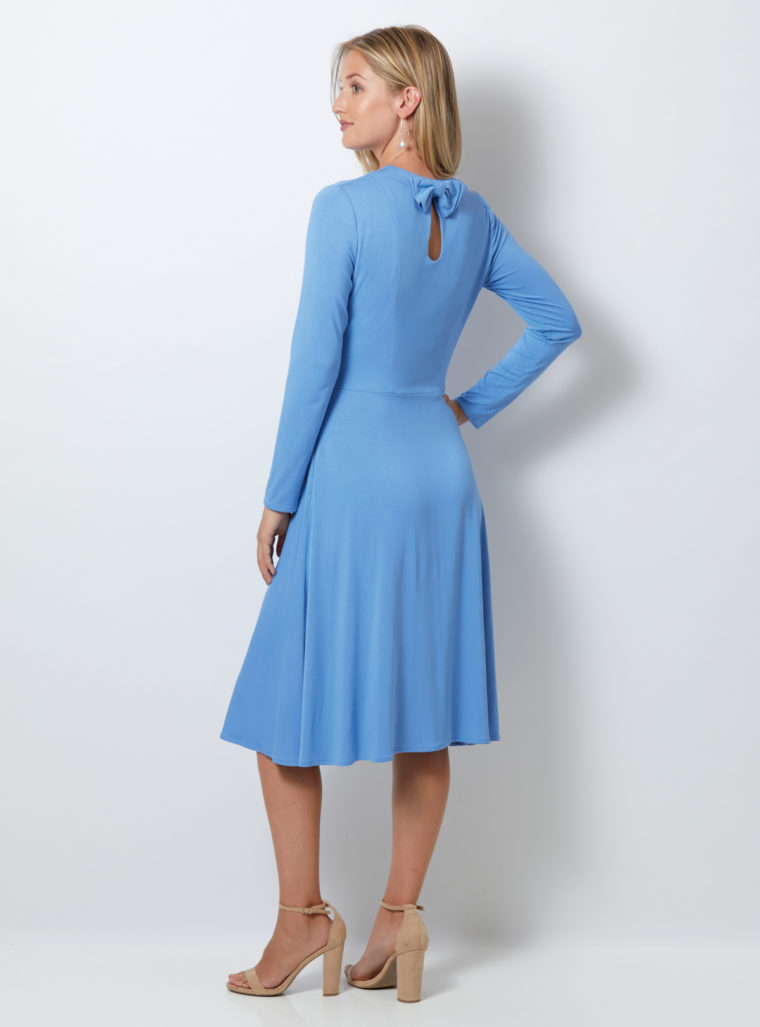 Think about using Jersey, ponte, and interlock for this pattern. You might also want to consider sewing the bodice and skirt from two different colors or prints if you want it to look more like separates. Here are a few more examples to help you get inspired for this pattern.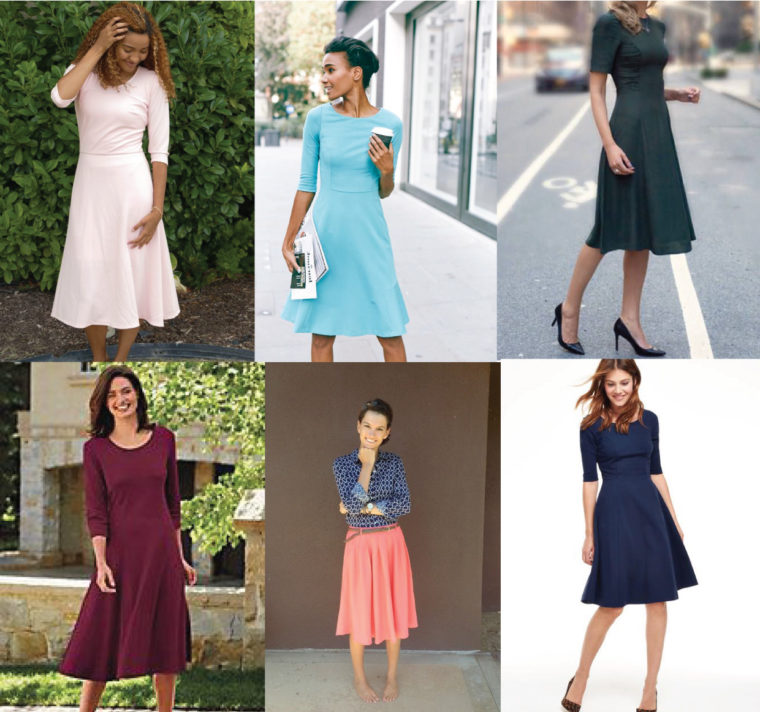 I can't wait to see what you do with this pattern! Pick up your own copy of the pattern right here. Then tag us with #sewlisette and #B6626 on Instagram so we can see how it turns out. And don't miss our Lisette for Butterick B6626 Pinterest folder for more images.