Here's a fun and silly little project for you! S and her friends sometimes play a little game called Never Have I Ever. It's a fun way to learn more about your friends and let them know a little bit about you.
So I thought I would make a Never Have I Ever sewing edition for you! Try this game to see how you score, and post your results to Facebook or Instagram so we can learn more about you. Feel free to add a little commentary or a funny story to your, too! #neverhaveieversewing #lieslandco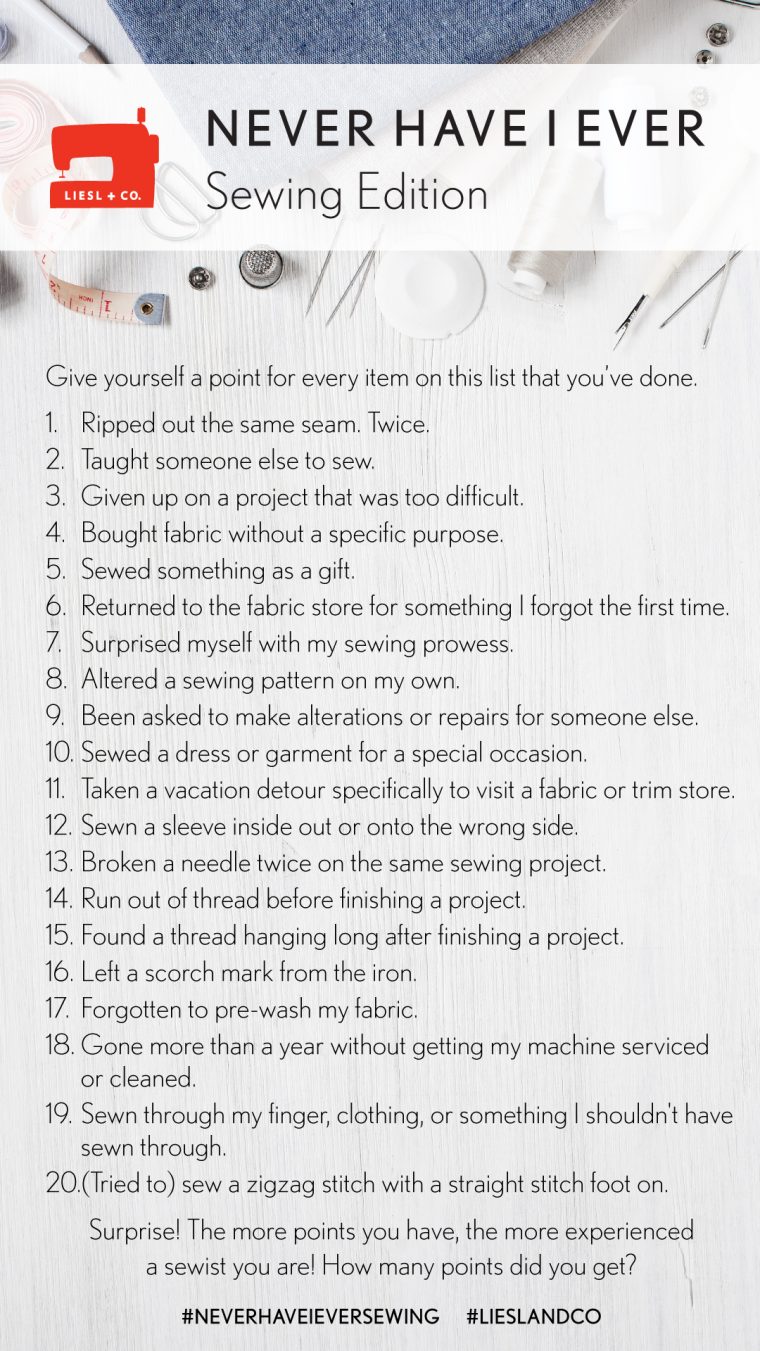 I'll post mine, too.