Many of you have requested a raglan sleeve T-shirt from us, and here it finally is! But I've added a lot of options so it's much more than just a basic T. Instead, you get a few different styles from one pattern. Because, why not?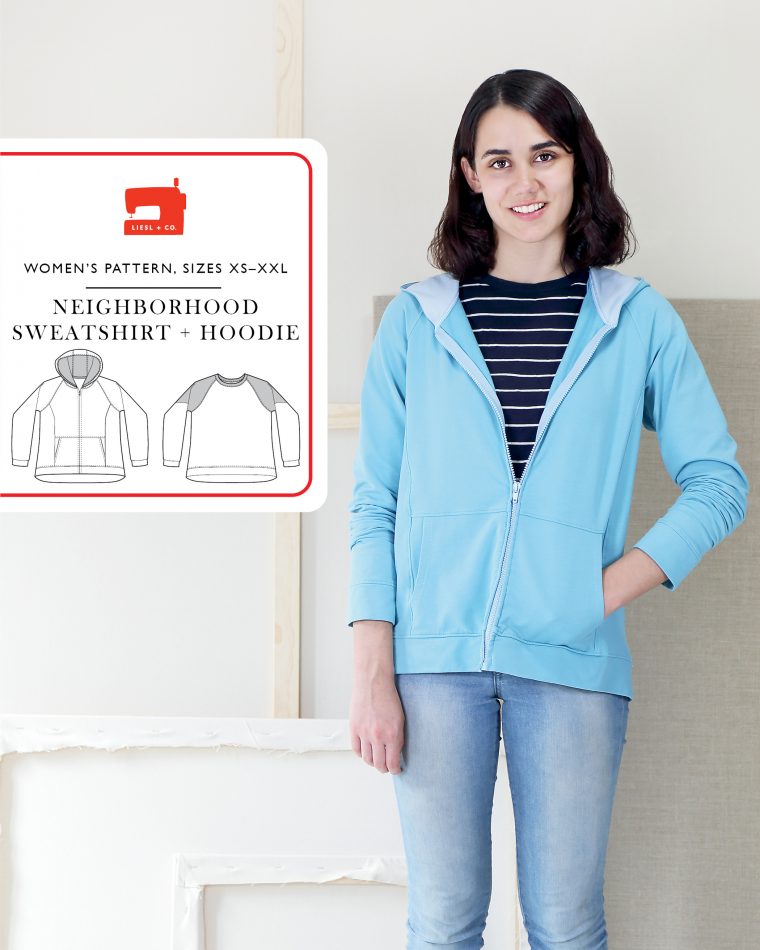 The Neighborhood Hoodie + Sweatshirt makes a great sweatshirt and also a great T-shirt. But we've included a hoodie (View A) so you can do even more with the pattern. The hoodie includes a lined hood (of course), princess seams, and a kangaroo pocket.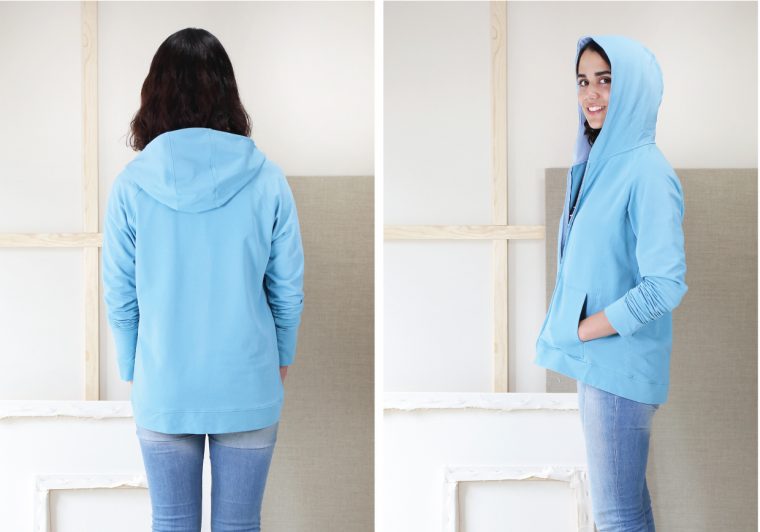 The sweatshirt/T-shirt (View B) includes color-blocked sleeves, and we'll do lots more with these in the near future. Stay tuned for all the fun ways you can use them. Both views include a longer back for more coverage and a slightly boxy cut that I think makes this style especially versatile. This is the sweatshirt that can be worn around the house on a chilly day but can also be dressed up, as I'll show you. And you can swap the pattern pieces for even more versatility.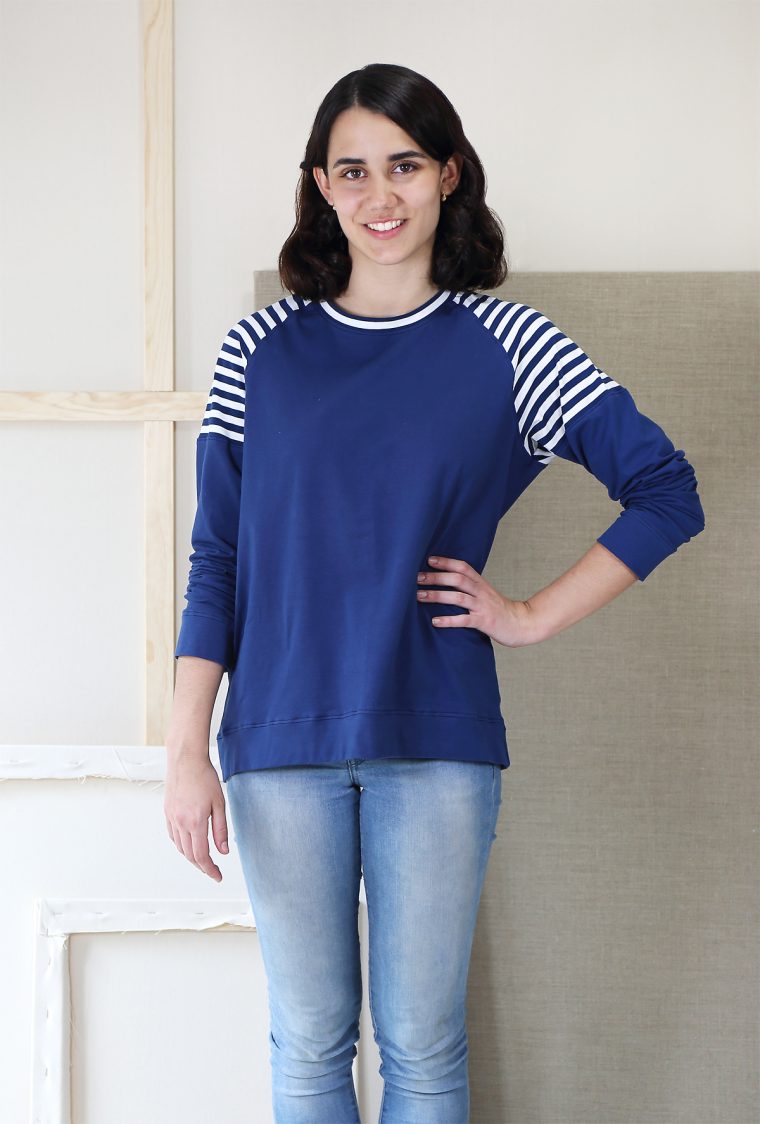 For fabrics, obviously knits are the way to go here. I used French terry for the hoodie on the pattern envelope and organic jersey for the pull-on sweatshirt. You could also use sweatshirt fleece, interlock, or ponte if you like. If you start playing with textures and contrast you'll want to look for faux leather, lace, and maybe even velvet or velour.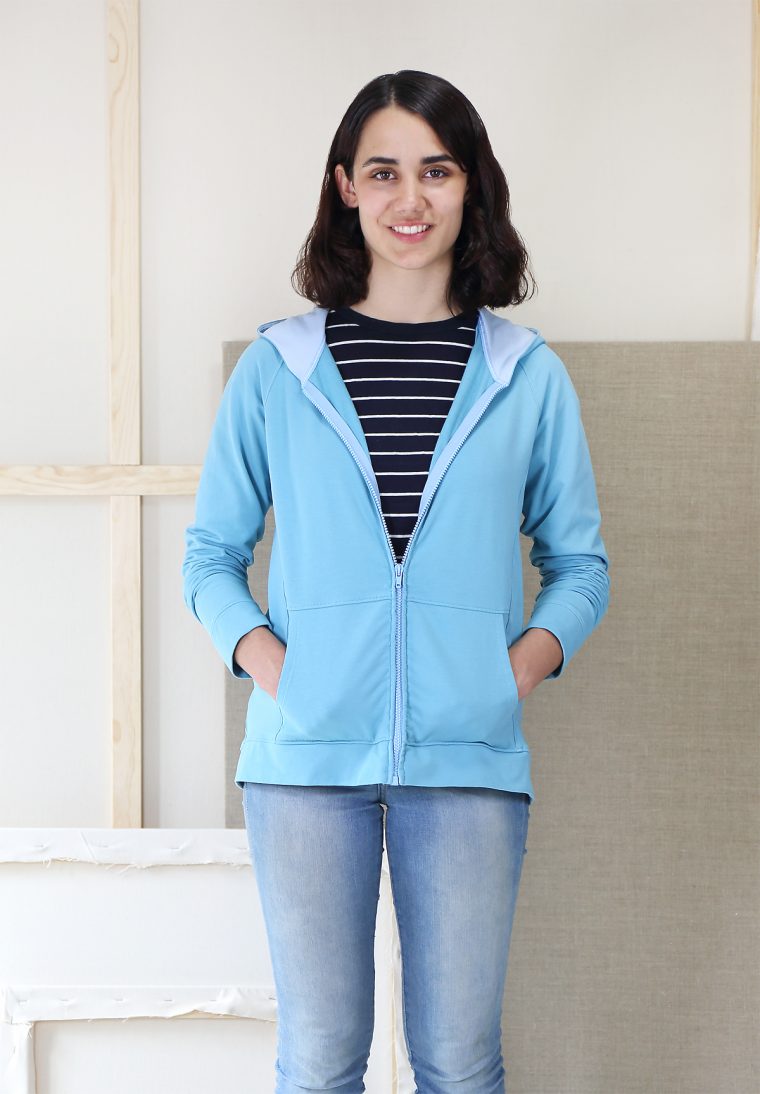 There are so many ways to sew and wear this pattern that it's hard to know where to begin. Obviously it can be sewn as a basic sweatshirt or T-shirt, but there are many creative options here to dress it up and experiment with different fabrics that I think you're going to have a great time with this one. Here are a few inspirational photos to get you started. We'll also be showing you lots of other ideas in the weeks to come. And of course we'll have a sew-along, so stay tuned.
You'll find all these photos and lots more in our Liesl + Co. Neighborhood Hoodie + Sweatshirt Pinterest board.
I know you're going to have fun with this one. We'll be back with tutorials, add-ons, and lots of inspiration to help you along, so stay tuned. And the Advisor's Circle will be here with lots of great ideas for you, as well. Show us what you do with it by tagging it #neighborhoodraglan and #lieslandco. We can't wait to see your makes!
You can purchase your own copy of the Neighborhood Sweatshirt + Hoodie starting tomorrow in both paper and digital format.