Today I'm happy to introduce you to the second of our new Lisette patterns for the season. This one is Lisette for Butterick  B6598.
I was in London last year representing our Lisette patterns at a sewing show when I realized that we haven't really done much in the way of fancy dresses–by which I mean dresses that might be worn to a more formal event, as opposed work or and every day apparel.
If you're like me you probably don't attend all that many black tie events, but chances are good that you need a cocktail dress or a dress that might be worn for a wedding, etc. And as much as a skin-baring dress can be fun, I'm a firm believer that comfort equals confidence. And I don't always feel comfortable (or confident) in a strapless number. Thus, this pattern.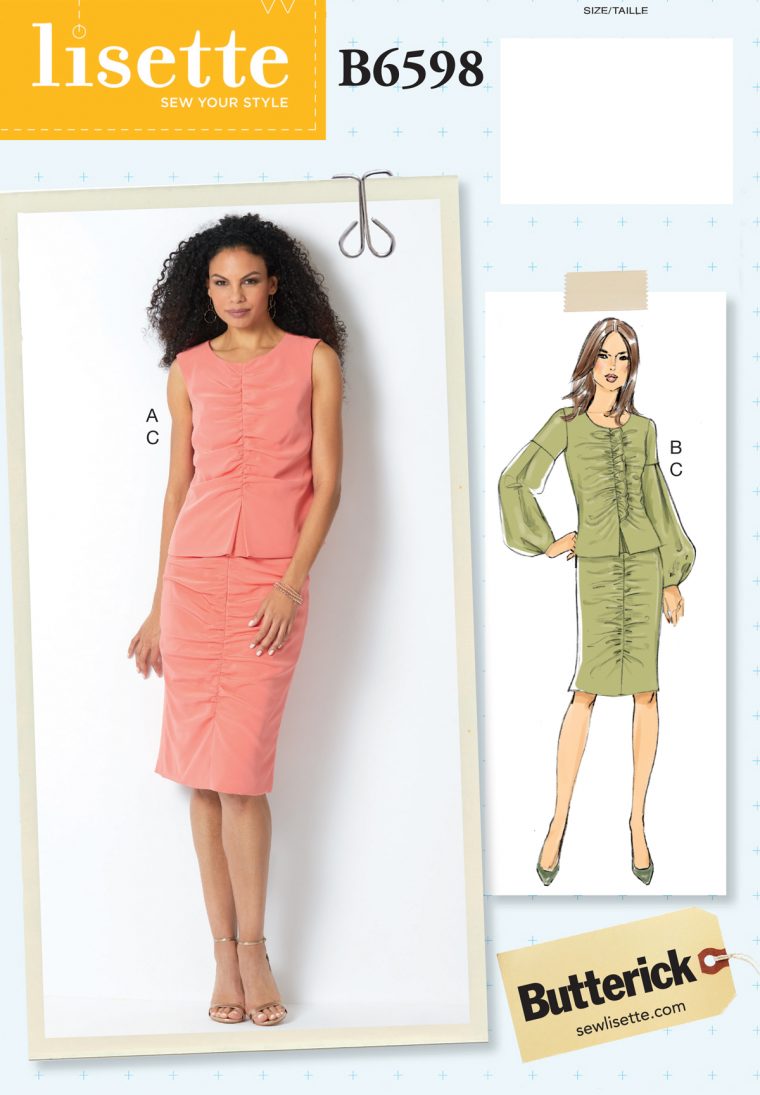 This is a two-piece pattern: top and skirt. Worn together they look like a dress, but they can also be worn as separates for more versatility. I love the shirring down the semi-fitted front, which also serves to help unify them when they're worn together. Top View A is sleeveless and lined, while View B includes a front ruffle and fancy lantern sleeves (not too crazy or full, just interesting and fun) with a partial lining. Both views are semi-fitted with a pleated peplum detail that keeps the style playful and not too fitted. The skirt is fully lined as well.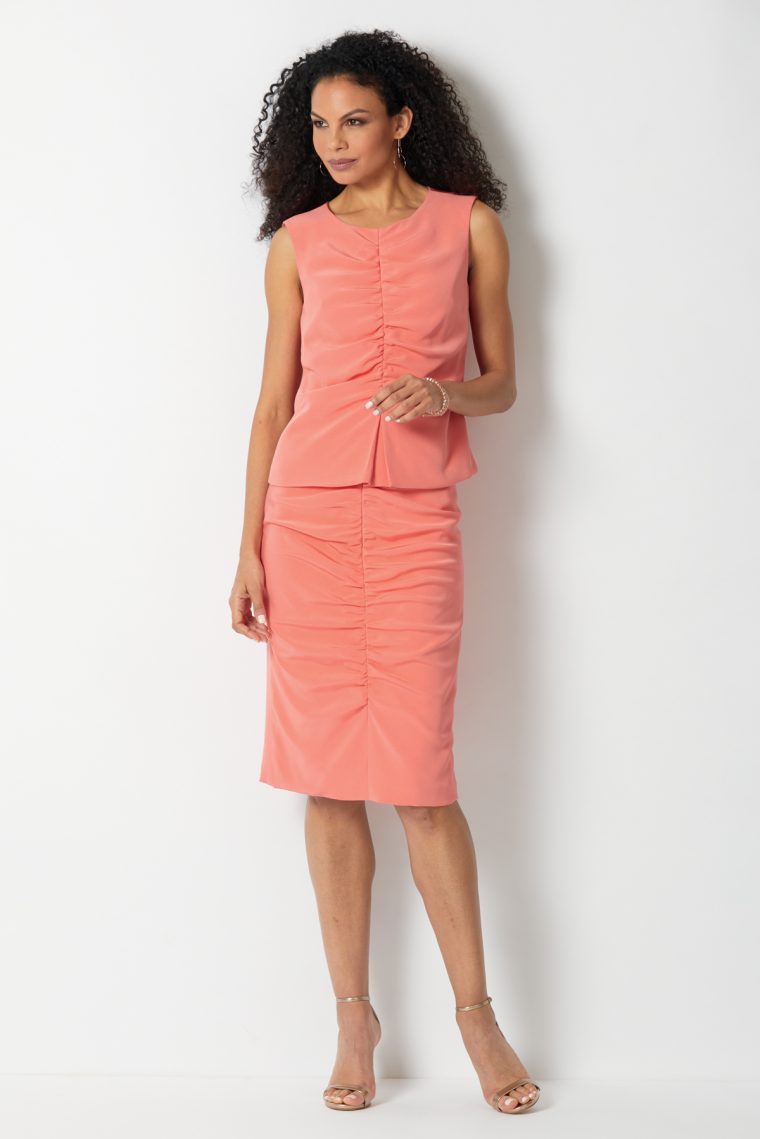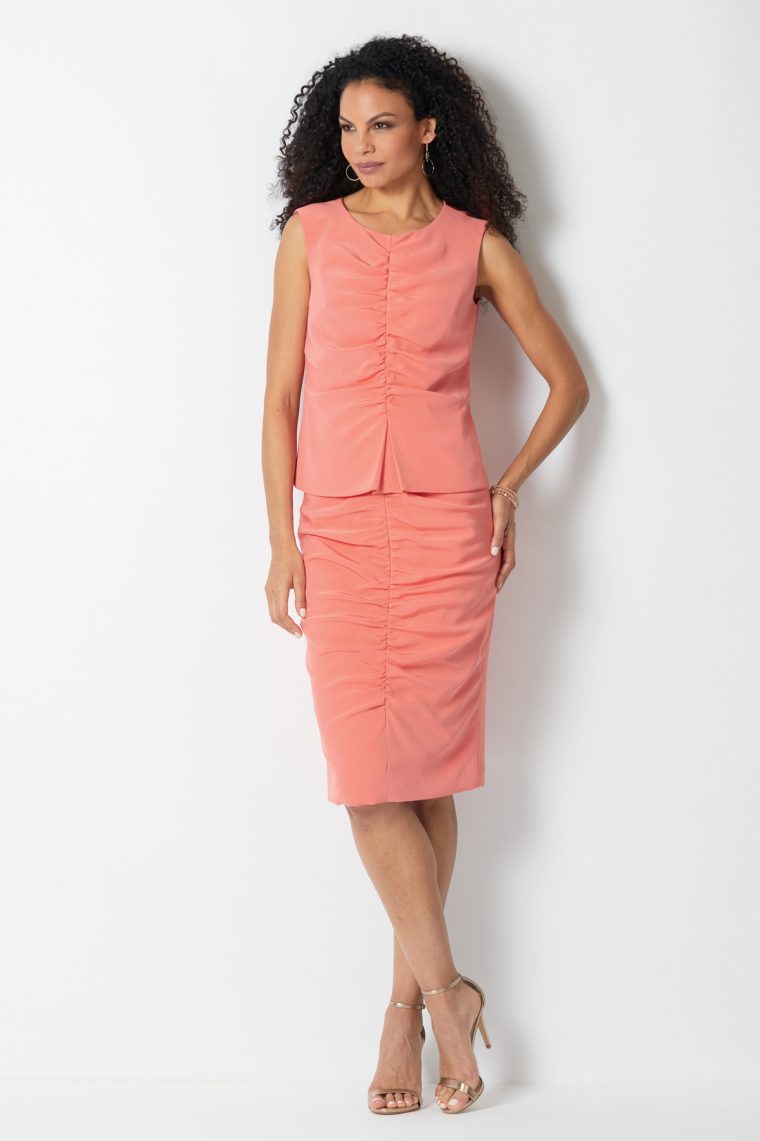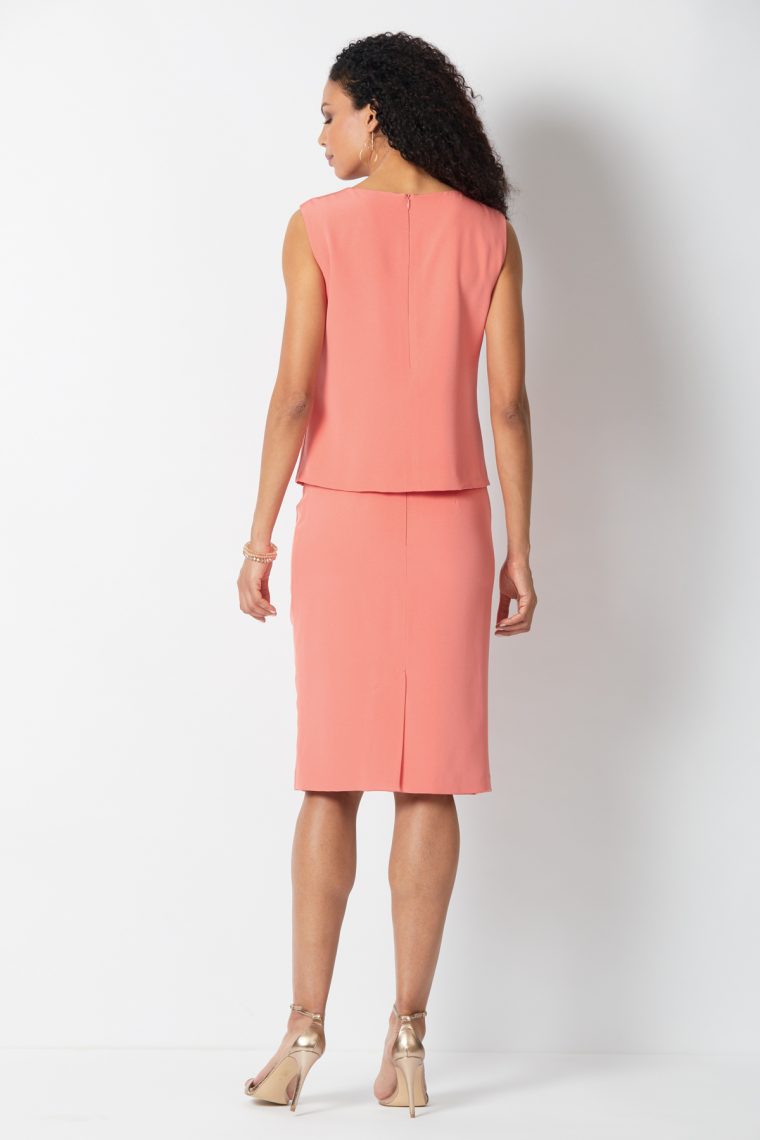 You'll see that, in the end, we eliminated a few details from my original sketch. It started to feel too busy once all those details were included, but I'm really happy with the final result.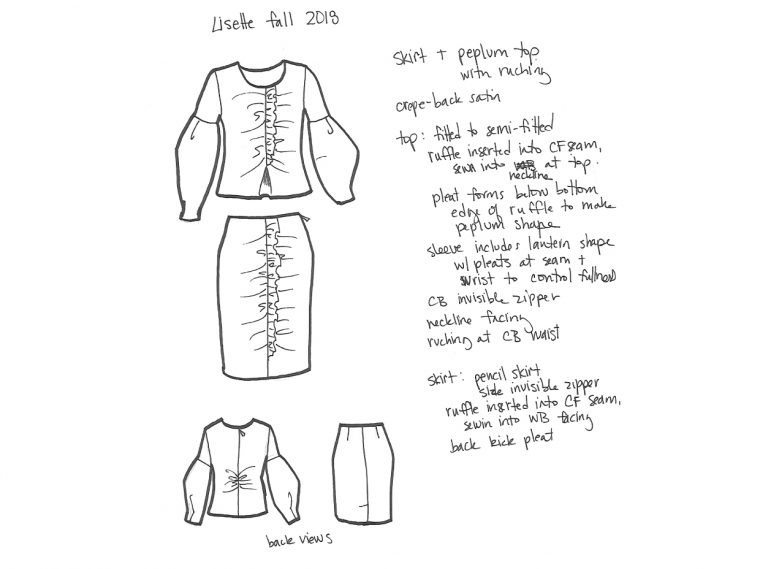 For fabrics, we used crepe-back satin, but you could also choose wool crepe, a fancy jacquard, or a tweed or other textured fabric. Shantung or velvet could also be really pretty, don't you think?
Here are a few styling ideas for you. I love the idea of sewing it in a glen plaid or or other checked suiting and then pairing just the skirt with a denim shirt, for versatility outside the office.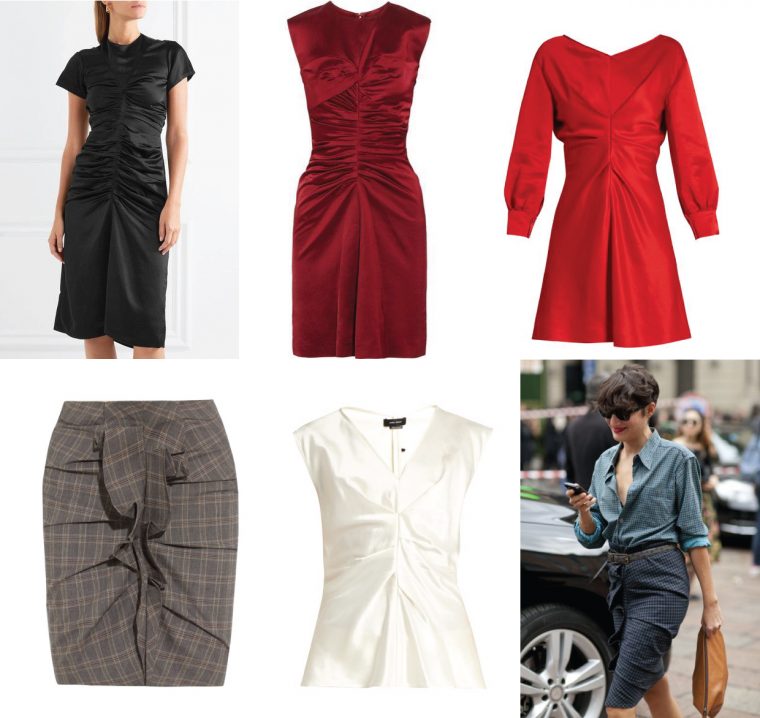 I'm really excited to sew and wear this one this fall. If you sew it be sure to tag it #sewlisette and #B6598, will you? And make sure to add your version to the Lisette Flickr group.