Please join me in welcoming Annie D'Agostino to the blog today. She has lived in Atlanta for 16 years, and sewn for much longer than that. She is the owner of State Street Stitchery, a business where she teaches sewing, embroidery, and knitting lessons out of her home. She lives with her husband and three daughters in the Candler Park area of Atlanta. She's here to take us fabric shopping in her home town.
When you try to shop for fabric in a country that isn't your own, you'll find that sewing terms aren't easily translated. To help you out, we created the Sewing Translator, which many of you have contributed to and use. We hope it will be useful to you as well in your travels. Sewing Translator is now available in 14 different languages, and if you have an iPhone or iPad you can download it to use the native iOS app off-line as well. We hope you'll make good use of it! You can find Sewing Translator in the Apple app store, and it's free.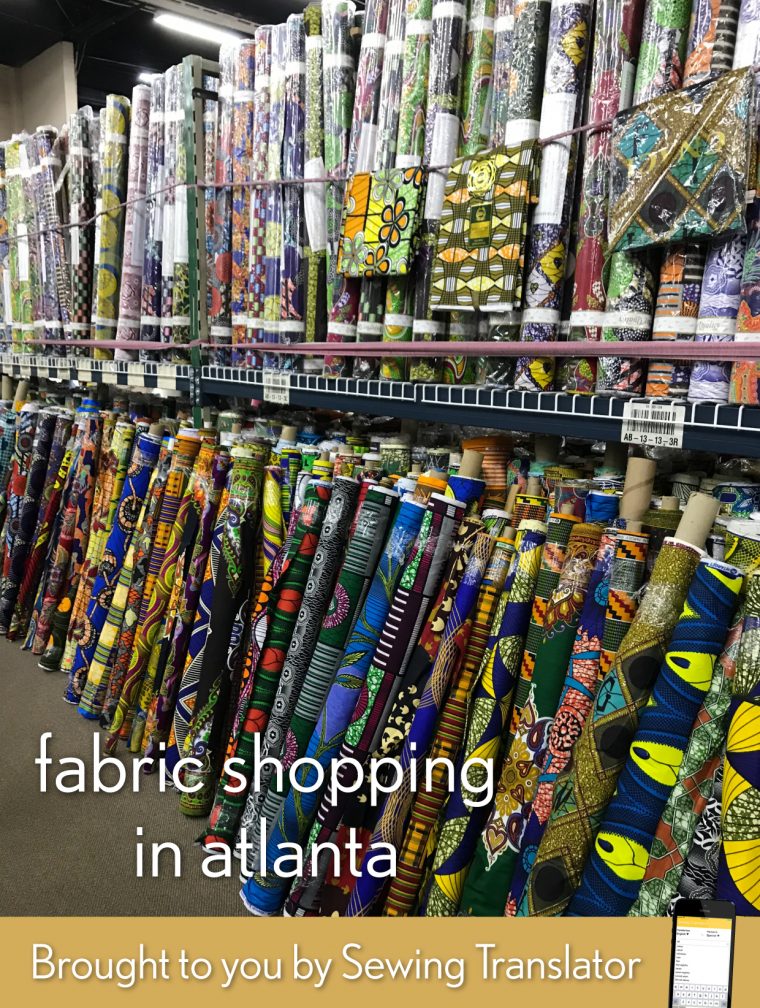 Atlanta is a big, bustling city, but it isn't often considered a tourist destination. Tourism is big business here, but it is usually because visitors are coming for another reason: to attend a conference, visit family, go to a sporting event, and of course, transfer planes in the world's busiest airport. But next time you find yourself in Atlanta, I highly suggest visiting one of our incredible fabric stores.
The fabric stores here reflect the culture of the city and surrounding area: a delightful mix of world cultures and ethnic heritage combined with Southern hospitality. Here in the South we talk to strangers, and therefore I've met the most interesting sewists working on some of the most fascinating projects. Some of my favorites:
A costume designer for an Elton John tribute show and the "Elton John" singer himself, choosing among several sequined fabric.
A tween-aged ice skater Facetiming with her coach to help decide on performance fabrics and embellishments to use for a costume.
A designer searching for a certain width of snap tape to attach to drag queen attire because while he believes extra strength Velcro would do the trick, his customers prefer snap tape for quick changes.
Two different Project Runway contestants from two different seasons, both working on upcoming collections.
Probably the most notable of garment fabric stores here is Gail K Fabrics. They have two locations, but the one in Atlanta proper is the original. The store is filled with bolts of gorgeous fabrics and trims. Tables piled high with beautiful Italian wool suiting. Stacks of Lycra and other performance fabrics. Raw silks and beautiful brocades. And the bridal section? Each fabric is more stunning than the next!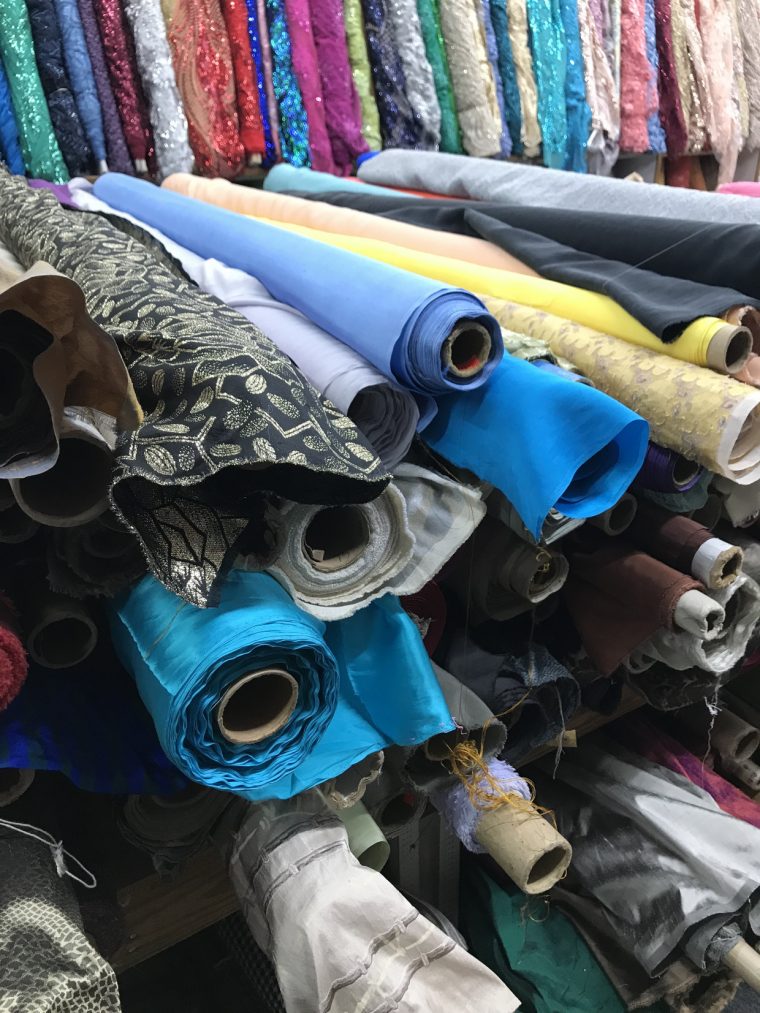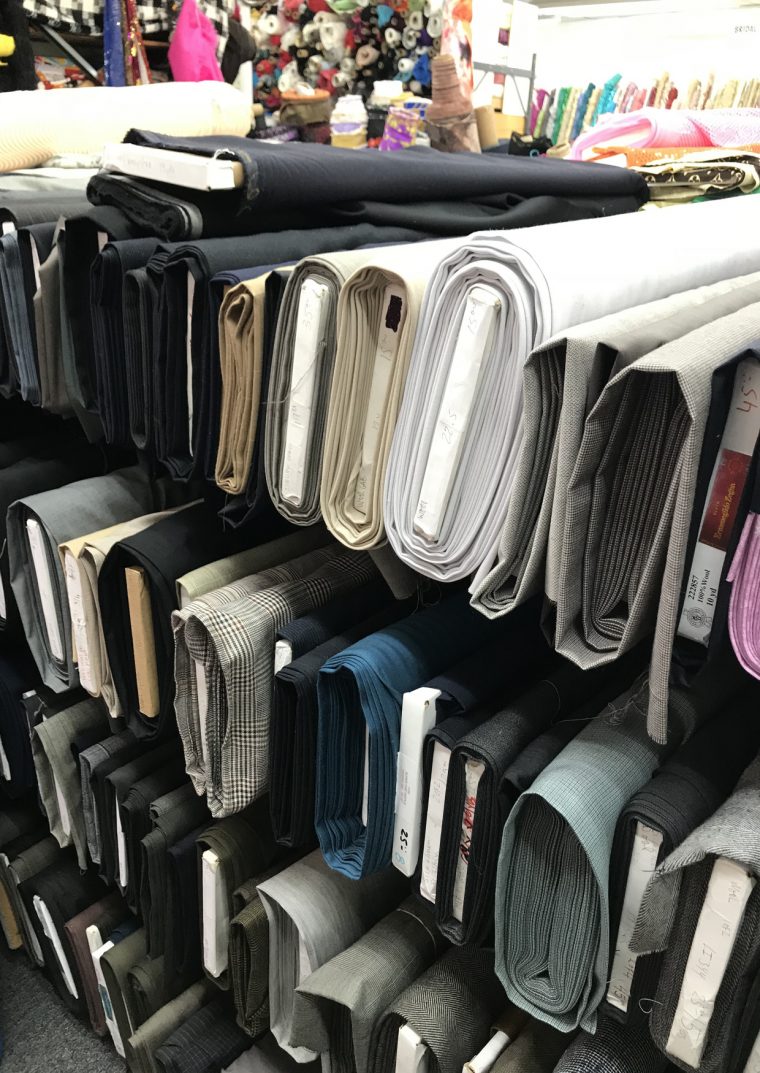 Another store to visit Fine Fabrics, which is located about 20 minutes northeast of town. Fine Fabrics is an enormous space filled with innumerable bolts of fabric plus trims and elastic and buttons and fasteners of all types! While the aisles themselves are labeled by type of fabric, the labels are fairly general and the bolts themselves have no labels at all, so I rely almost solely on touch. This is a store where you can really find some bargains if you're willing to search! My favorite part of this store though is the zipper section. Thousands of zippers in every color, length, and style you can imagine.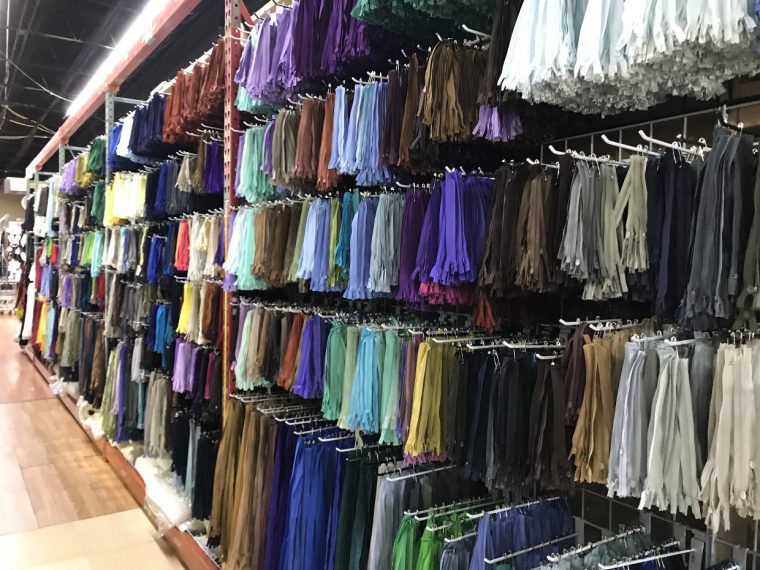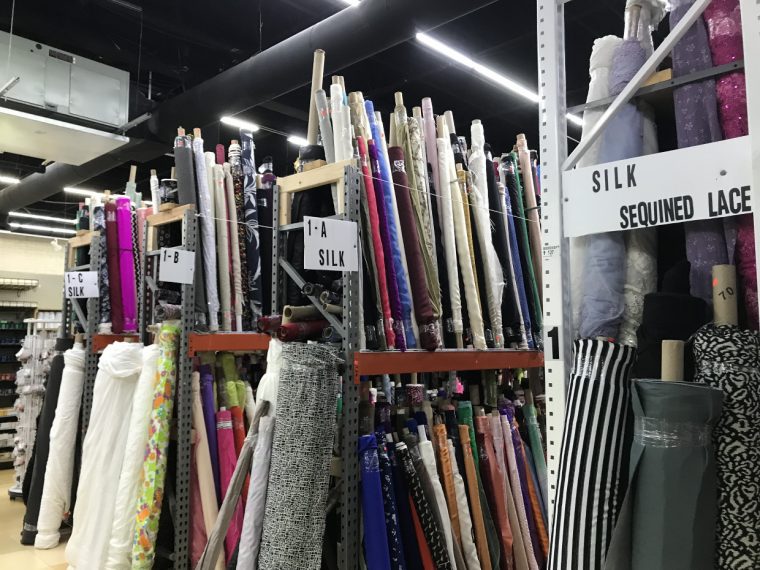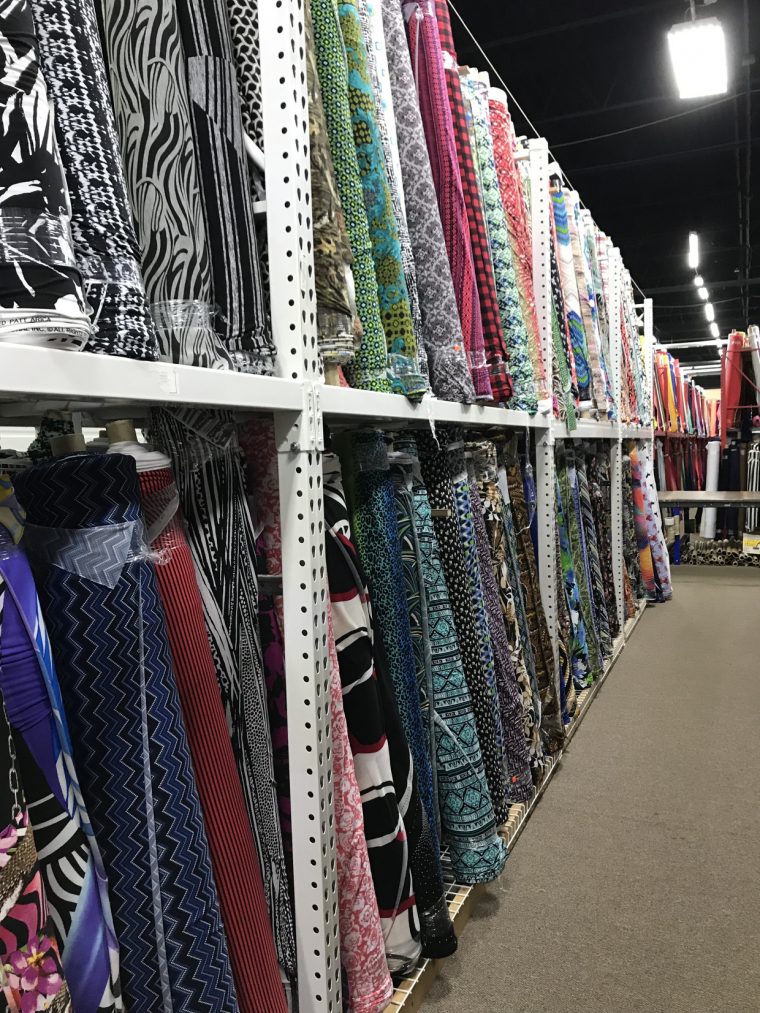 Finally, Intown Quilters is my go-to for all things modern quilting cotton and more. The "and more" part is for their lawns and voiles, and flannels and even some knits. I drool over the wide selection of Cotton + Steel prints in multiple substrates, and their Japanese imports are amazing. What they are best known for, however, is their selection of Kaffe Fasset cottons. They have hundreds of bolts in stock and are incredibly knowledgeable about the line.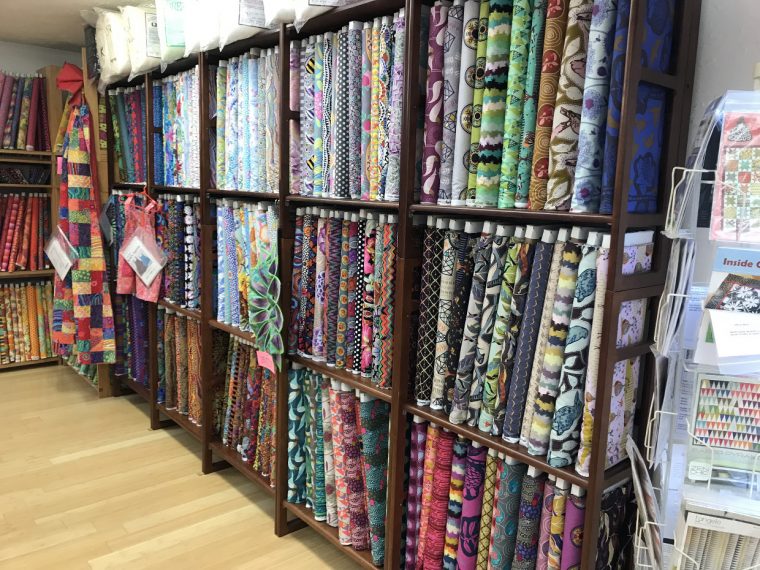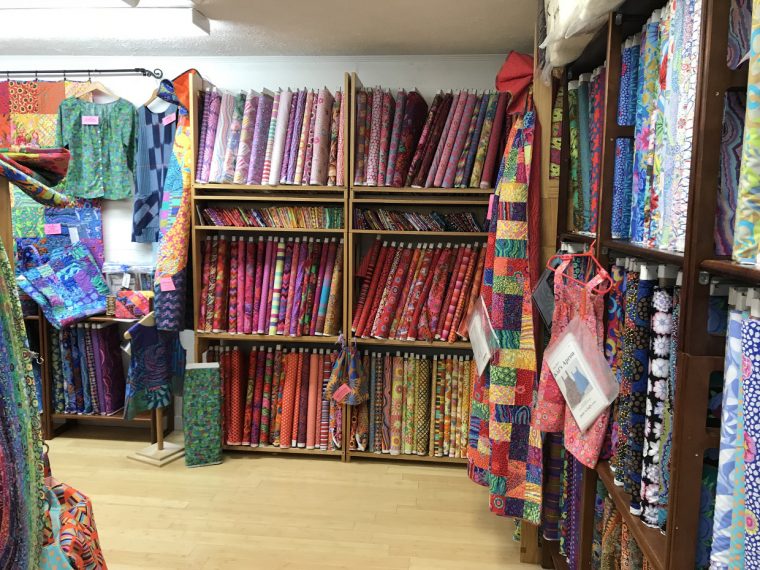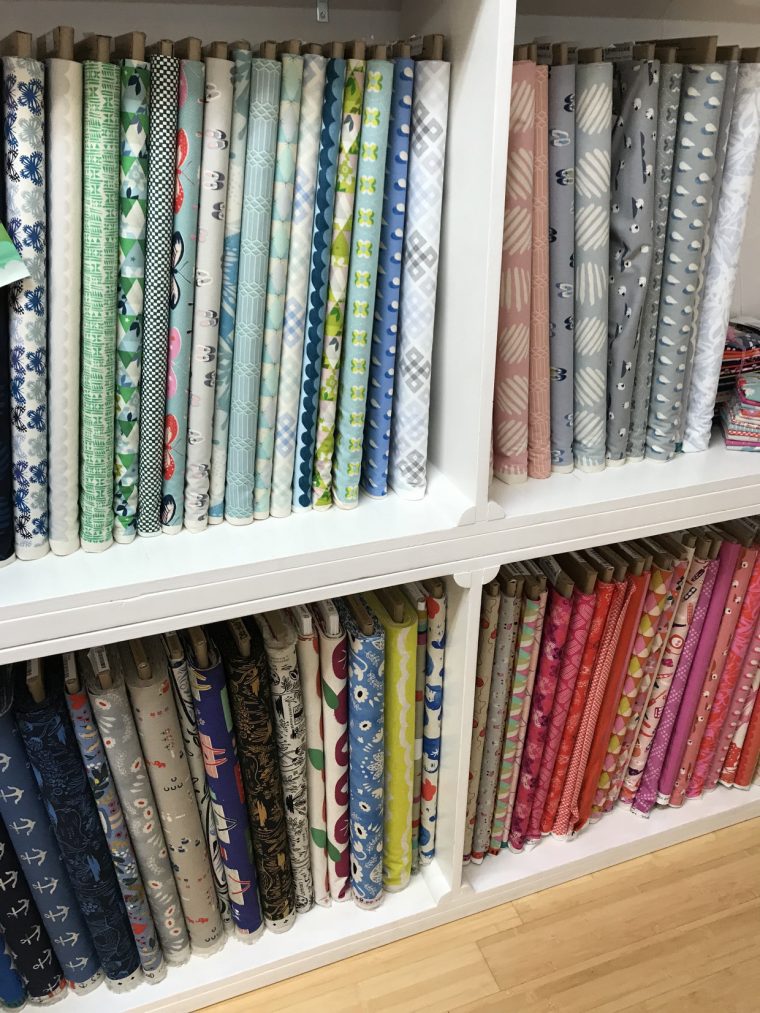 There are some smaller, newer shops around, most notably TopStitch, which has been open for about a year or so. They focus mostly on garment sewing, have a smaller selection of fabric and patterns, but carry some really elegant brands. (Liberty of London! In stock!)
If you are visiting Atlanta, be sure to add fabric shopping to your itinerary. In fact, let me know when you're in town and I'll come join you.