Yesterday I promised you some fabric suggestions for our newest Oliver + S pattern, the Girl on the Go Dress + Top. You're going to have so much fun with this pattern when it's released next Monday morning!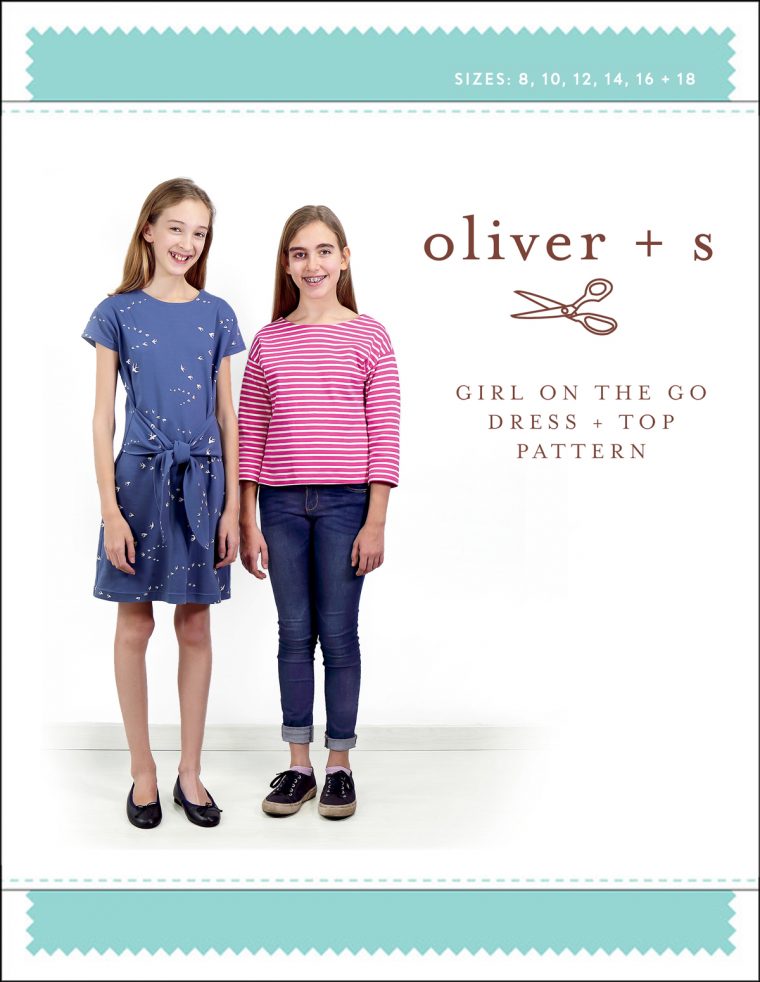 For both views (dress and top) I recommend cotton jersey, interlock, French terry, or sweatshirt fleece. You could also use ponte if you're so inclined. I feel like there are so many good knit options out there right now, so let's get started.
I chose this striped interlock knit (such great colors!) from Cloud 9 for the pink striped tops. Cloud9 fabrics are organic, and these come in several other fun bright colorways that the girls love. They also offer quite a few beautiful prints.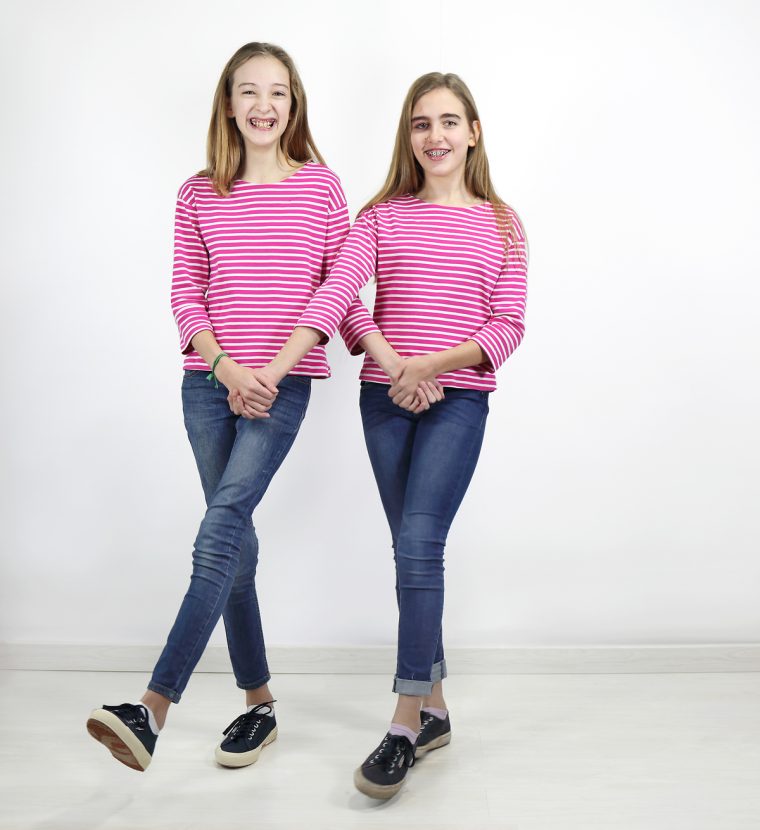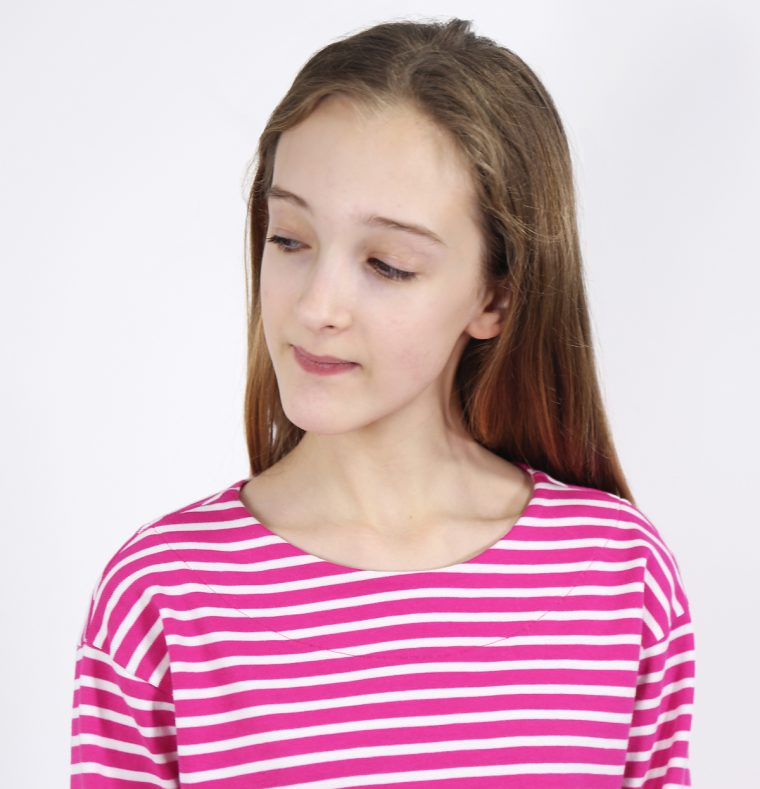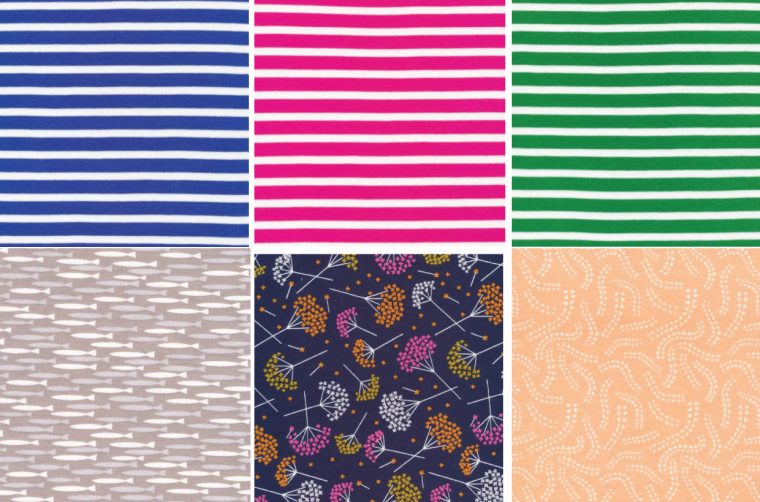 For the green dress I picked the Wink interlock in Pond from Birch's Mod Basics collection (again, such great colors!). I found the fabric for the blue dress someplace in Belgium and haven't been able to identify it, sorry, but Birch has something quite similar in their Birch Basics collection, so all is not lost.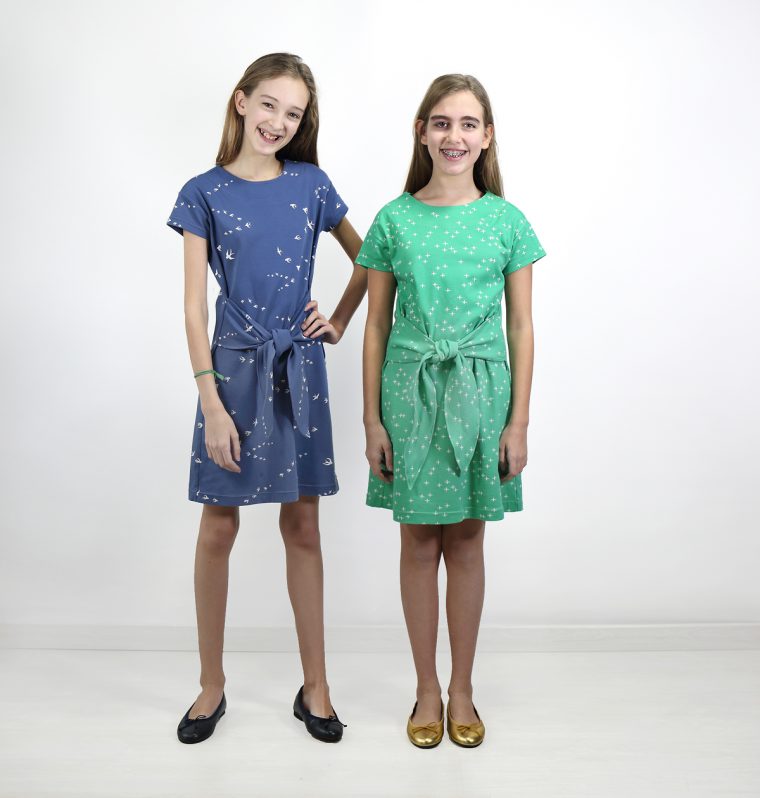 All of Birch's fabrics are organic, which I love. And like I said, the Mod Basics come in a huge variety of colors that I adore. Here are a few, so click that link if you want to see them all.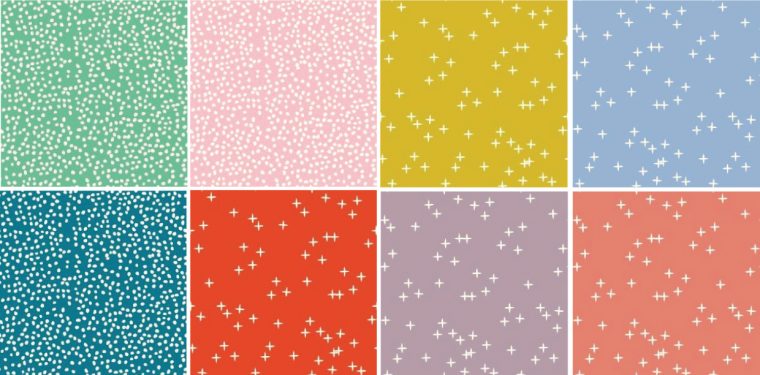 And here are just a few of the really cute prints in the Birch Basics collection.

And then I found a bunch of knits at Monaluna that I know you'll like. If you aren't aware, Monaluna's fabrics are also organic. (I'm afraid to show these to S because she'll freak out over those bears.)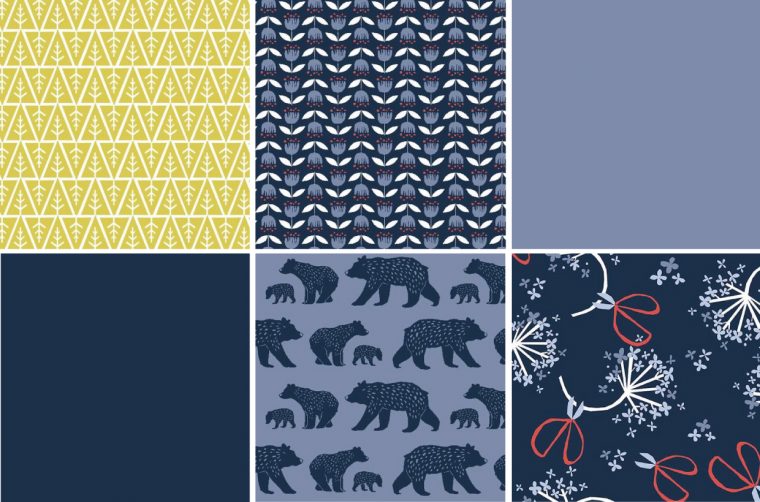 And what about the huge variety of knits at Art Gallery? Some of these prints are really stunning.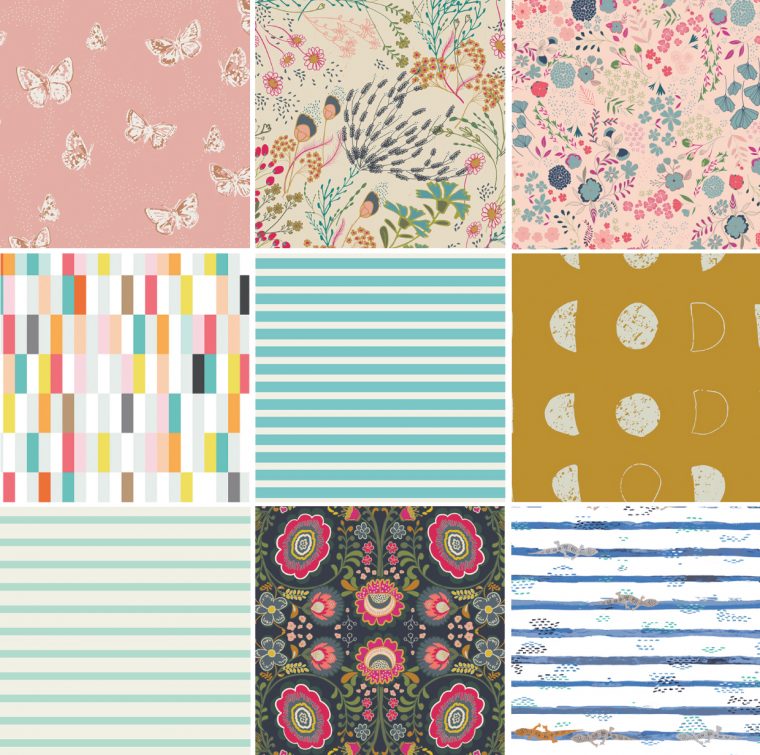 For cold weather I thought it might be fun to sew the dress from a French terry (the indigo is pretty, isn't it?) or sweatshirt fleece. Robert Kaufman has several nice qualities you can choose from, as well as a nice variety of solid and printed jersey.


S has a thing for pineapples right now, so these Dear Stella prints caught my eye as well.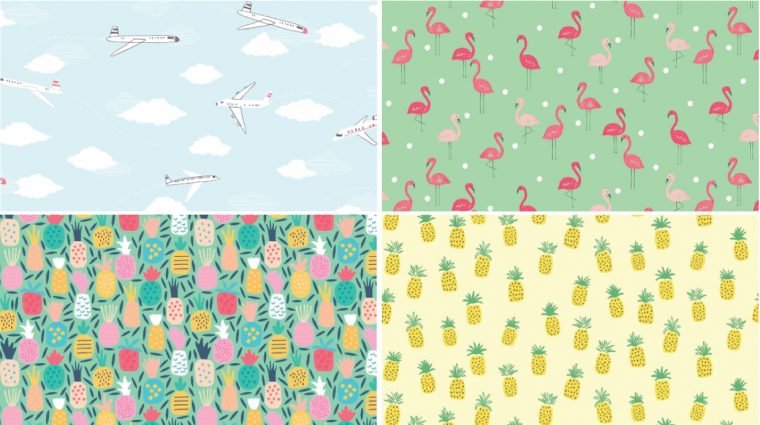 Like I said, so many options for knits right now! Which ones do you like?