All this week we are continuing our 10th anniversary celebration, and we're doing it in an exciting way! Each day we're going to be giving away a great prize from a company that has meant something special to Oliver + S over our ten years. Be sure to check back every day. Each prize drawing will be open for 24 hours only.
Today we're excited to have a special gift for one reader from our good friends at Cloud9 Fabrics. Read all the way to the bottom of this post to find out how you can enter.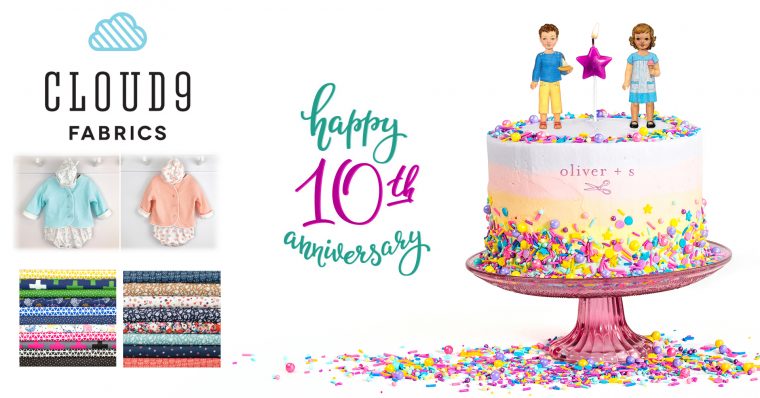 One reason I look forward to attending Quilt Market (which I don't get to do very often now that we live overseas) is because I love to catch up with friends at the show. In this industry, Quilt Market is often the only opportunity I get to chat with my colleagues, since we live all over the place and live very busy lives. I especially love to spend time with other small business owners at the show. The two owners of Cloud9 Fabrics, Michelle Engel Bencsko and Gina Panastico, and the other two organic fabric companies in this market (stay tuned!) are among my favorites.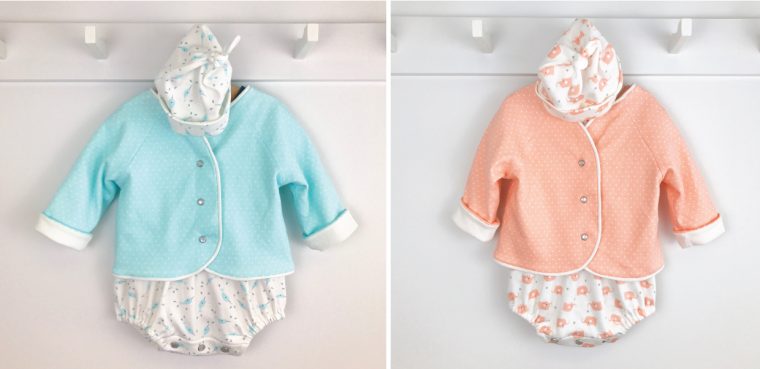 I still remember the first Market when Cloud9 made their appearance. Their presentation was so fresh and new; we instantly bonded. And I've enjoyed staying in touch with them ever since then. They are two lovely women who work hard and are passionate about their work. So passionate that when Michelle and I sat next to each other once on a flight home after Market, she worked away on her laptop, finishing up a fabric collection she was preparing for their mill, while I slept through the whole flight. I was probably snoring directly in her ear. She's a hard worker!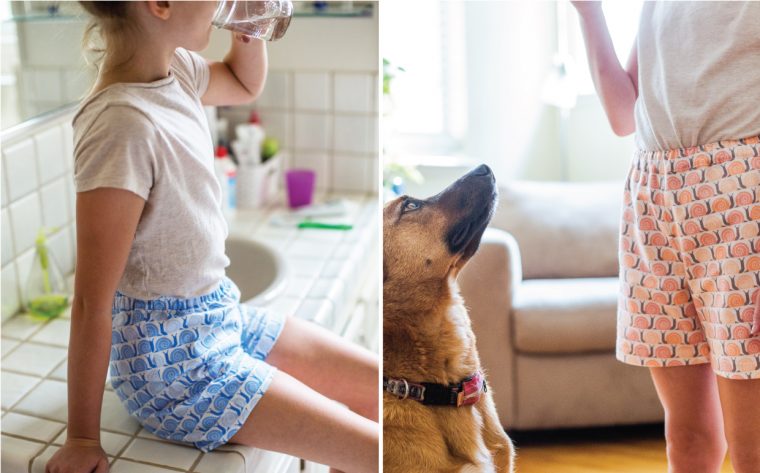 In any case, when I saw the Cloud9 knit stripes on their Instagram I reached out immediately because I knew they would be perfect for our Girl on the Go Dress. And indeed they are! So to celebrate our 10th anniversary, our friends at Cloud9 are offering a special prize to one lucky winner: two 3-yard cuts of fabric of your choice from their Cloud9 Knits 2017 collection or from their new Garden Ramble double gauze collection.
The Cloud9 knit basics are made from a substantial, soft interlock that's really easy to work with because interlock doesn't curl at the edges, the way jersey sometimes can. Plus it comes in these brilliant colors and fun patterns. You'll just love it.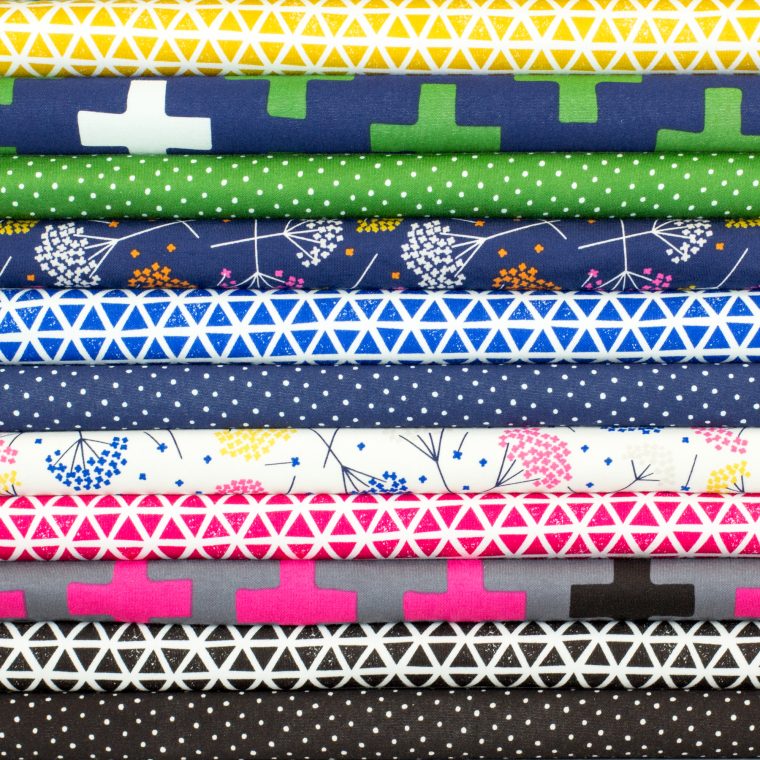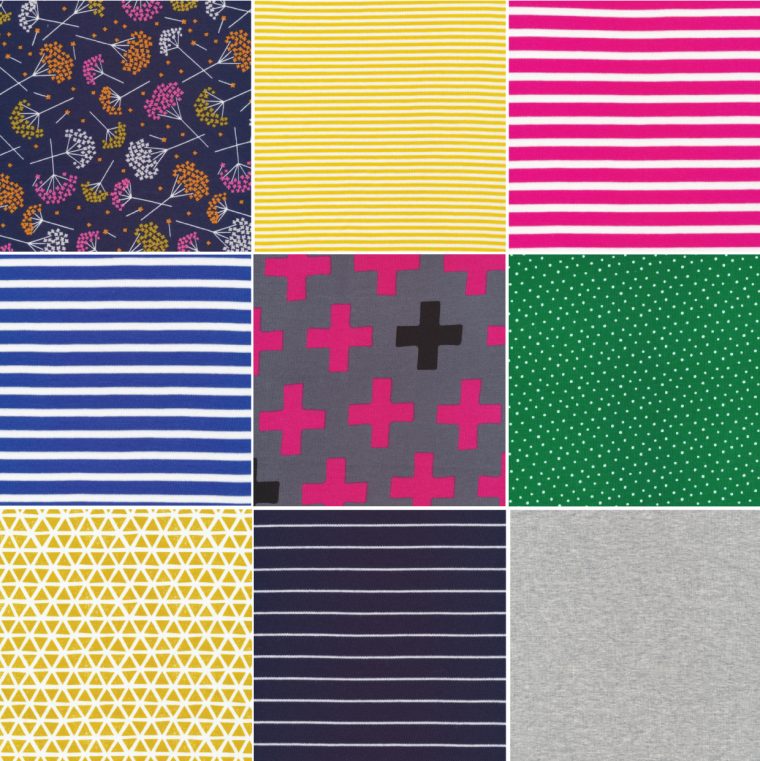 Meanwhile, Garden Ramble is printed on double gauze, which is also incredibly soft and drapey and is well-suited to many of our woven patterns.  If you haven't sewn double gauze yet, you're in for a treat. Next week I'll introduce you to two new sewing patterns in our spring pattern release that would make great use of double gauze, so the winner will be very lucky indeed!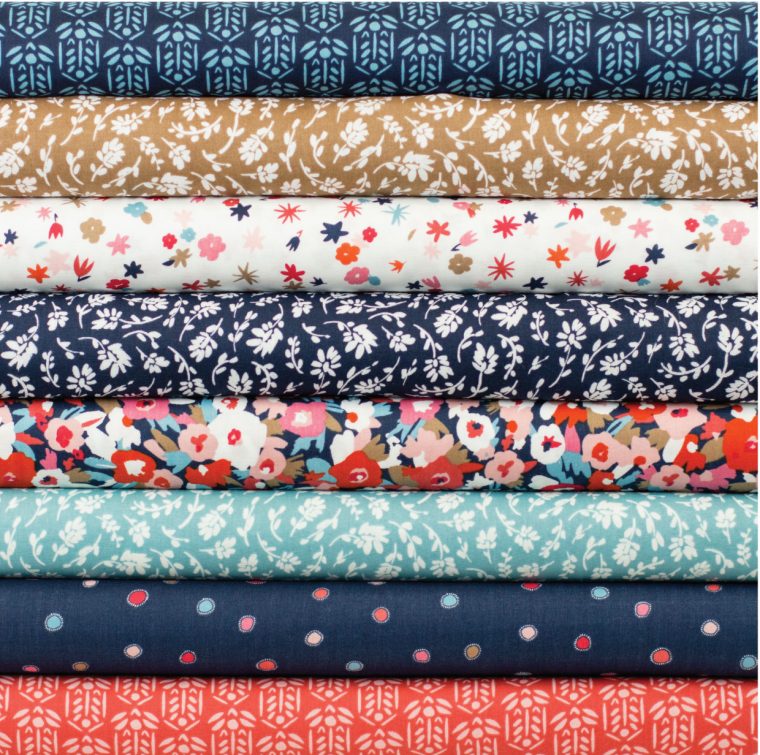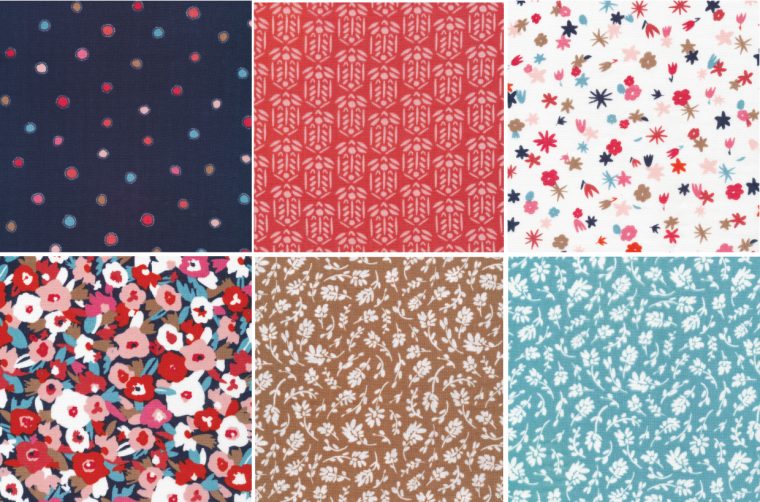 To enter to win two three-yard cuts of the fabric of your choice from either of these collections, leave a comment telling us what you would sew first–something from a knit or something using double gauze. One entry per person, please. We will close comments on this post and choose the winner (with the assistance of random.org) on Tuesday, March 20 at 9:00 AM ET. The winner will be notified by email.
IMPORTANT: do not check the box to subscribe to comments on this post unless you're feeling especially lonely and your really want to receive hundreds of emails today!