Since S, our muse, is growing up and growing out of our Oliver + S patterns, we thought it was time to try something new this season. So we're really pleased to introduce our first style specifically for tweens and teens, the Girl on the Go Dress + Top pattern!
This is a simple pattern designed specifically for knits. It includes both a dress/tunic and a top, and it's an easy enough pattern that your beloved teen or tween can probably sew it herself (with a little help), too! Mother-daughter weekend project? Yes, please! And it comes sized for ages 8-18, so it will fit a lot of different tweens and teens. And maybe a few small women, as well?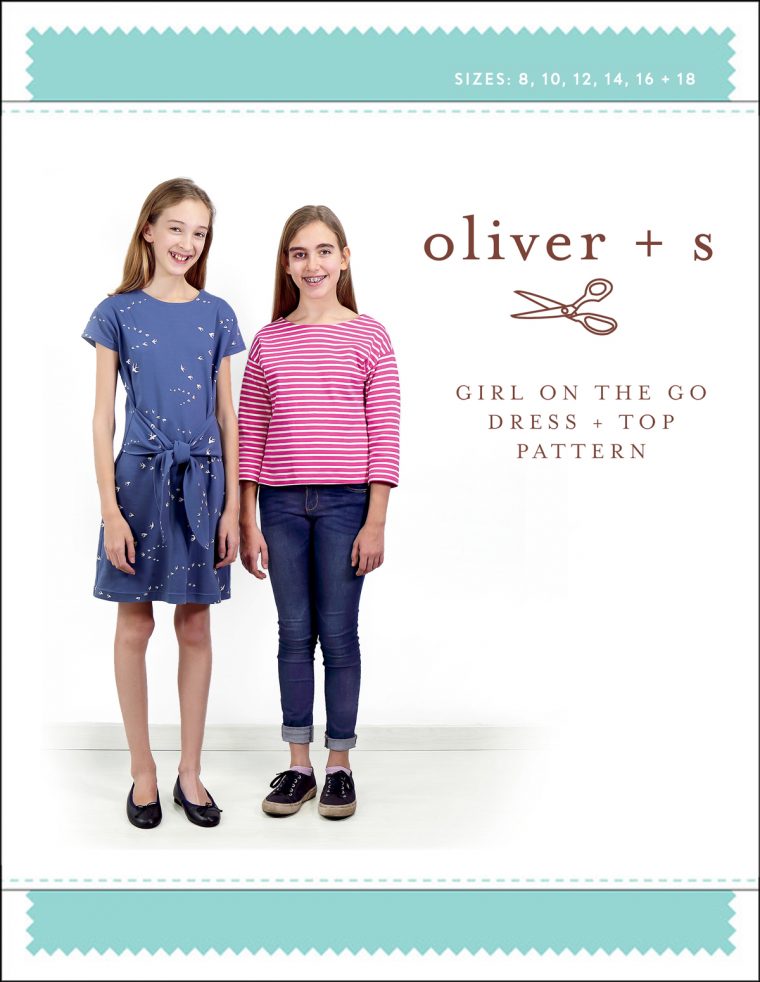 Let's start with the top, shall we? This style is actually very similar to our Liesl + Co. Maritime Knit Top pattern for women, with an internal neck facing that gets topstitched into place for a nice, stable neckline with an elegant finish.  It also has a dropped shoulder and the two sleeve options are interchangeable so you can choose short or long sleeves. Obviously this pattern works really well with stripes, but it can also be cute with solids, florals, geometrics, etc.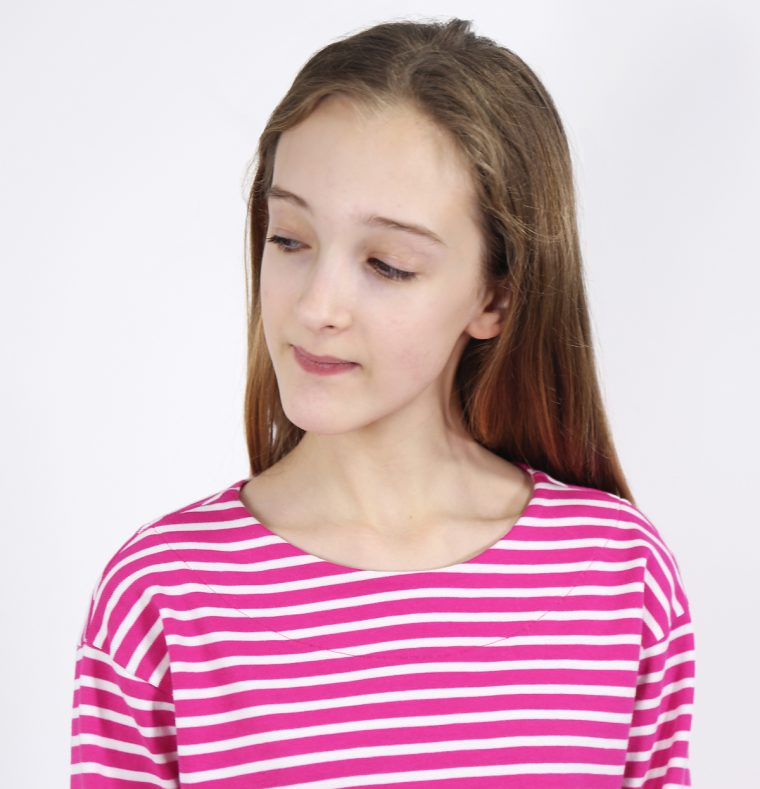 These two girls have been almost-twins since the day they met 2 1/2 years ago, so they were thrilled when, at last, they could dress alike, too! They went to school like this one day recently. (They're in different classes, so I don't think anyone even noticed since the shirts were under their winter coats. They'll have to try again this spring.)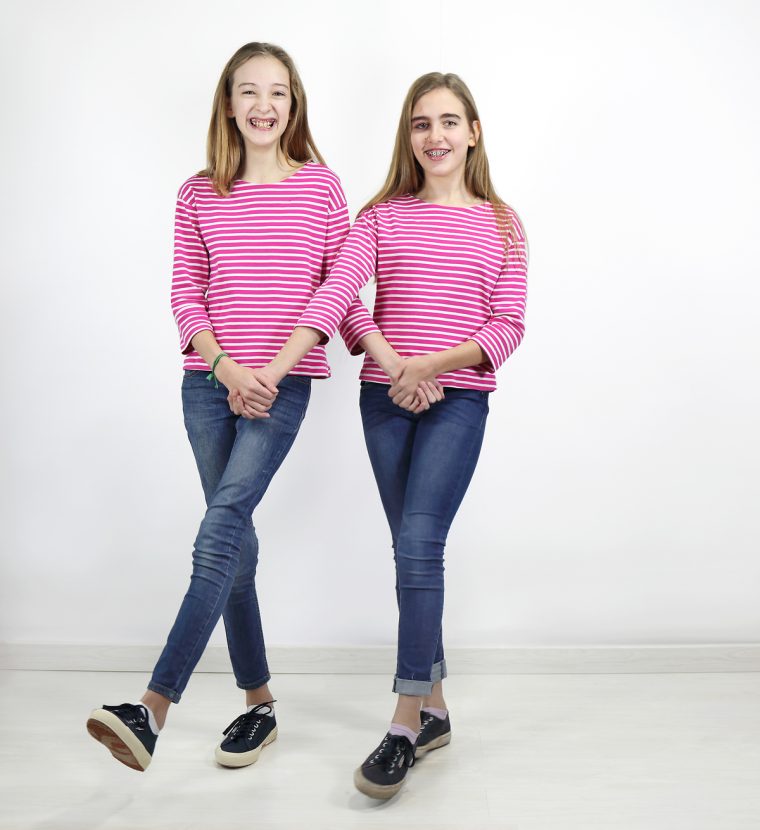 And here is the dress. Truthfully, this is the style I'm most excited about, and I think they are too. The top makes a terrific wardrobe basic, but the dress is just so much fun. I made them wear ballet flats for this photo because I think it's cute like this, but you'll see below that they preferred to pair their dresses with leggings and booties.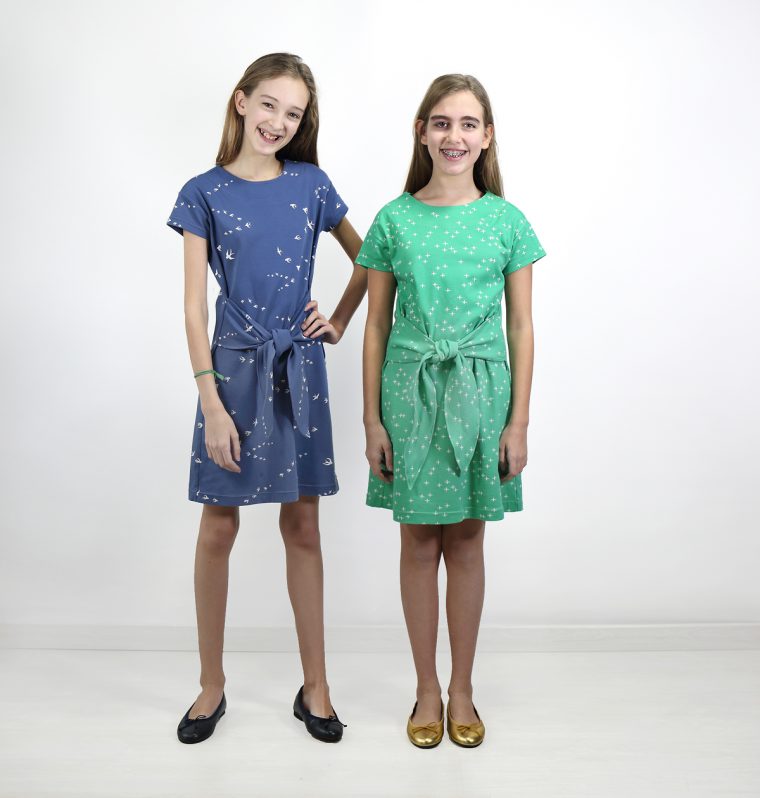 This design has a tie at the lower waist which allows the girls to cinch it up a bit. I think they have been particularly pleased with this style because it gives them a little shape (rather than just hanging loose) but it's also relaxed and casual. S wears hers as a tunic with jeans, leggings, or as a dress with tights and sneakers. I know she'll wear it a lot this summer, too, probably with her beloved Salt Water Sandals.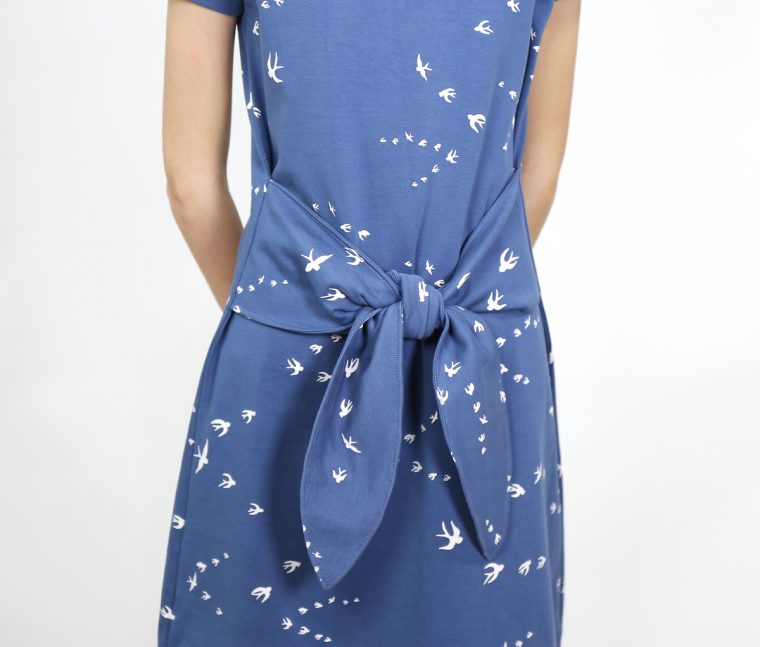 I've learned that you still have to keep an eye on them, even at this age….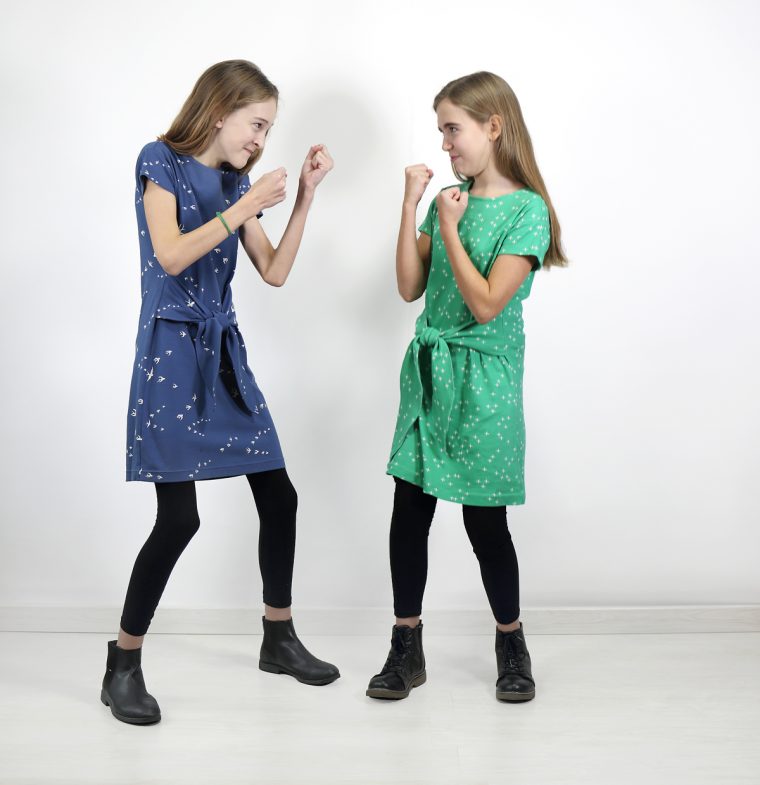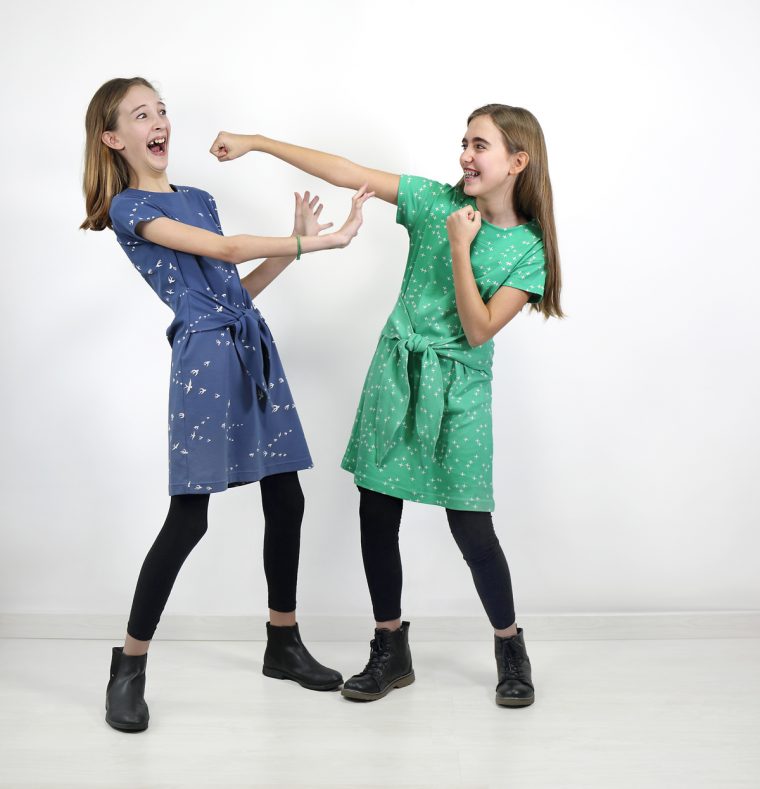 No models were hurt in the making of these photos, I promise.
Goodness, she's grown up quickly.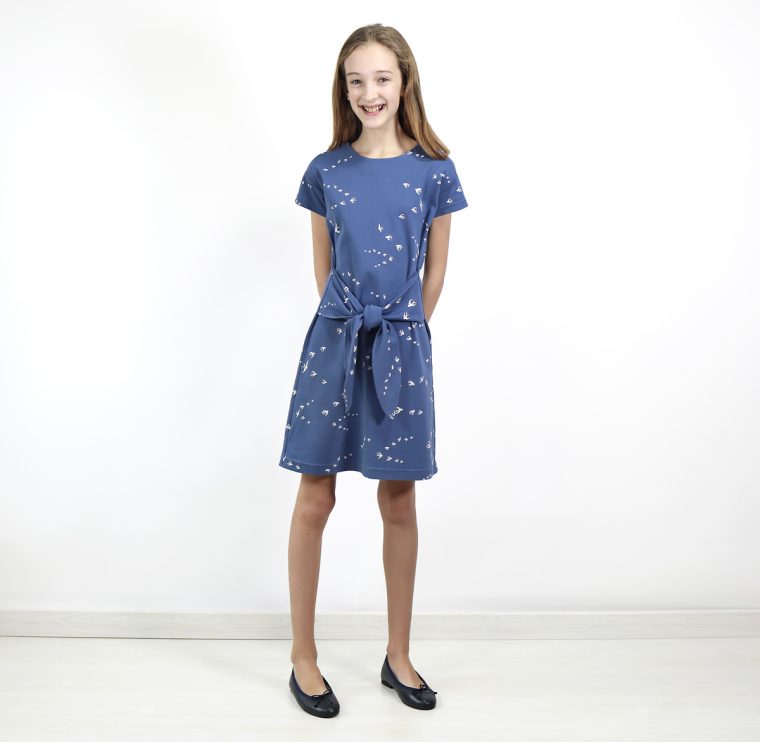 I hope you'll have half as much fun with this pattern as we did photographing it!
So which one are you going to sew first? We'll be back soon with several fun ideas for you–including some fabric suggestions. In the meantime, be sure to tag your photos #oliverands and #osgirlonthego!
The Girl on the Go Dress + Top will be available in both paper and digital format next Monday morning, March 5, starting at 9:00 AM Eastern Time. You can visit the product pages now to see all the detail on the pattern so you can get your knit fabric all lined up. And while you're there, you can leave your email address. If you do, we'll email you a reminder the moment the pattern becomes available.