I'm very pleased to introduce you to our second new spring Lisette for Butterick pattern, B6567.
Years ago I designed a Lisette pattern called the Portfolio Dress. For some unexpected reason the pattern went viral just as it was being taken out of print, and all these years later we still receive emails from people looking for a copy of that pattern. I designed the Liesl + Co. Cappuccino Dress in response to those requests, but it seemed worth revisiting the style again since we've heard from so many of you who really loved the contrast fabric at the center front.
To that end, Lisette B6567 brings back those super-popular on-seam pockets and gives the style a fresh, updated look–along with the option for that contrast center-front panel.
Each of the two views features gentle side-shaping and those interesting (and functional) on-seam pockets. One added advantage of this particular version of the style is those princess seams down the front bodice. This means it's an easy pattern to adjust for fuller busts! View A has the contrast front panel that is perfect for an interesting printed fabric or a little bit of embellishment, and View B is a little bit shorter (which also works well as a tunic) and adds 3/4-length sleeves for cooler weather or extra coverage, as you prefer. As always, you can mix and match the options from the two views.
This design is easy to sew and completely appropriate for work or the weekend. I think it will be a terrific summer dress, but keep in mind that you can also add the 3/4-length sleeves and wear it with trousers, leggings, or tights in cooler weather. It's very layer-able. (Is that a word? If not, I'm making it into one.) I think you'll like the clean-finished neckline, which is completely faced so there's nothing tricky about sewing it. And I really like the shoulder yoke, which you could also sew in a contrast fabric if you want. This style also has an inverted box pleat for extra comfort while maintaining the slim silhouette.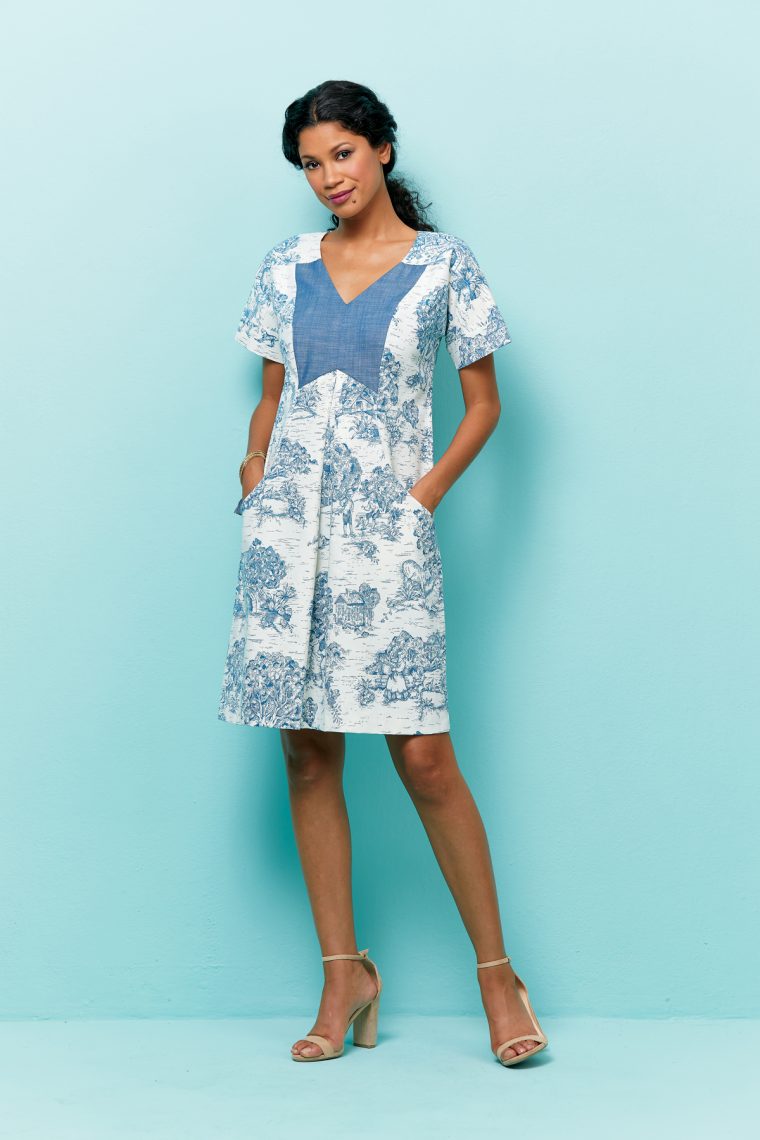 In terms of fabric, I was kind of obsessed with the idea of using a Toile du Jouy for this pattern, and I'm happy with how it turned out! This would also be cute in solid or patterned linen–I've got some navy linen set aside for this purpose– or in a really big, bold print. Wouldn't it be fun in something like a vintage Marimekko print? You could also choose a drapier fabric like crepe or challis for a dressier look. (Ooh, what about hammered silk?)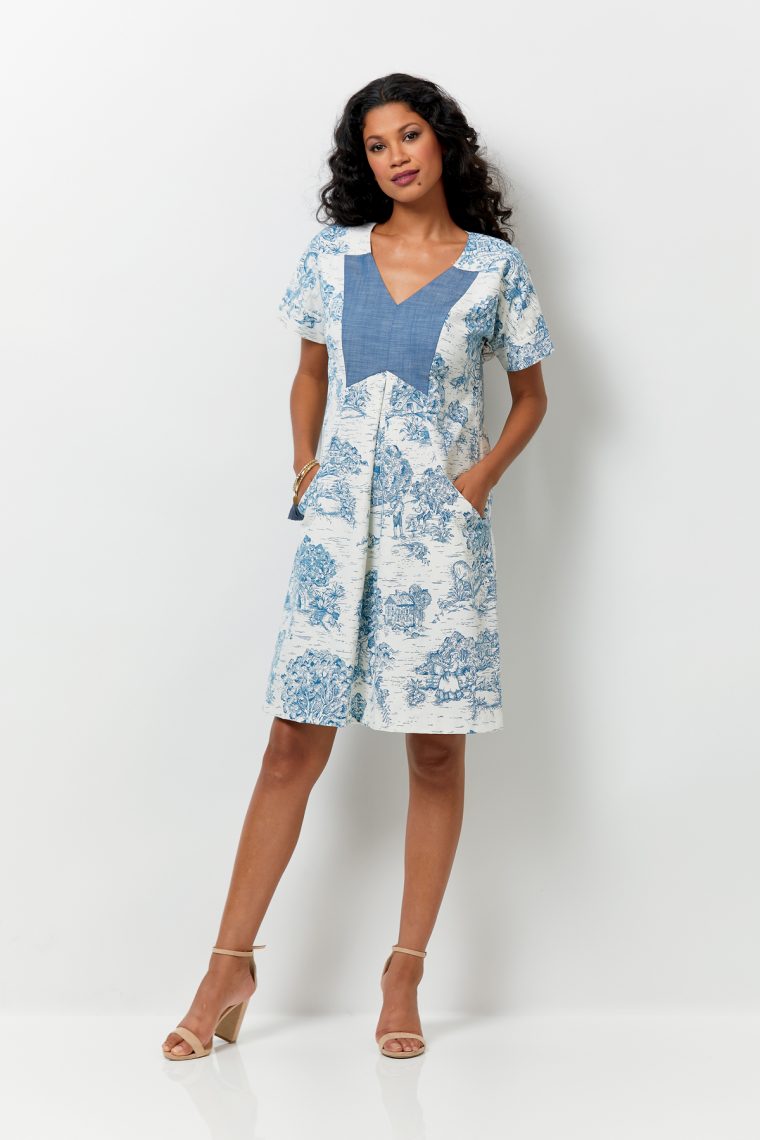 In any case, I've assembled a few inspirational images (mostly of the original Portfolio Dress since there isn't a lot out there similar to this style) in a Lisette for Butterick B6567 Pinterest folder. I hope you'll tag your images #sewlisette and #B6567 on social media so we can see them! I know you're going to have fun with this one and I can't wait to see what you do with it.