We love what Maria made using the Oliver + S Building Block Dress book. She created two completely different looks which shows the versatility of the sewing pattern. Her own style shines through because the Building Block Dress book makes you the designer.
Here is Maria to give us the scoop.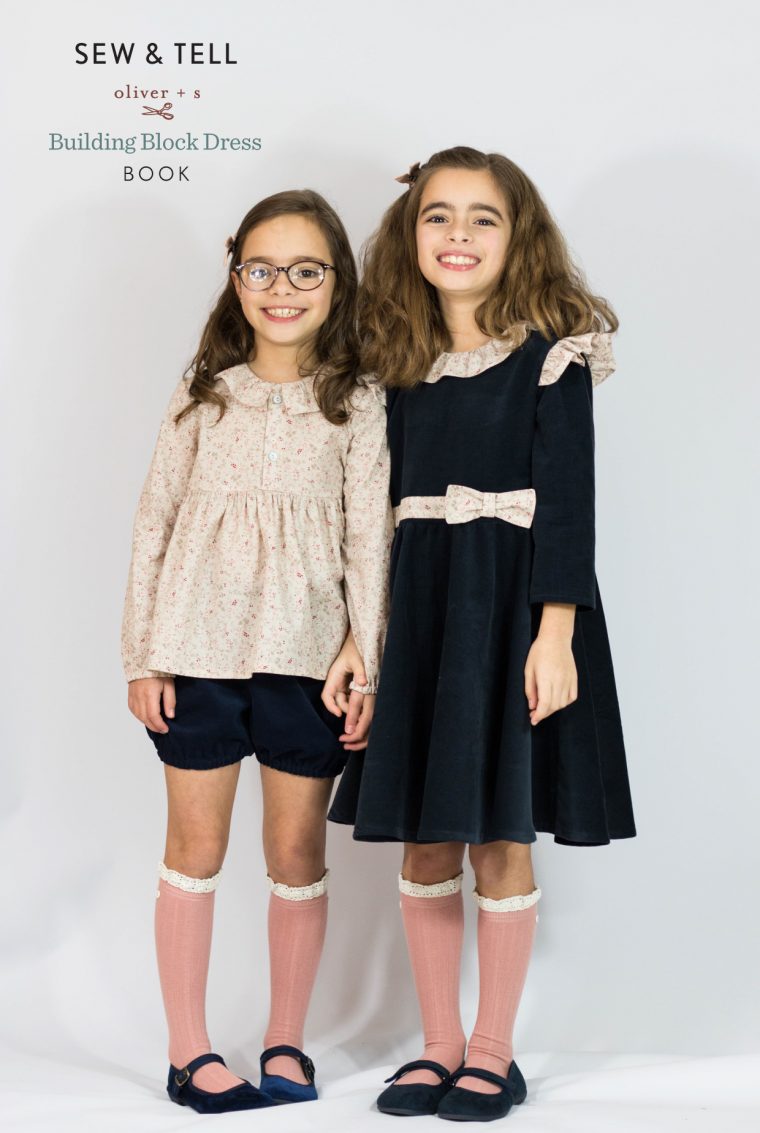 Name: Maria
Where can we find you on the internet? Blog, Instagram, Facebook
Project details: This project included two garments: a dress and a blouse. The dress didn't required much change. I reduced the bodice and sleeves length and made a flared gathered A-line skirt (page 73) for extra twirling, a requirement from my girl. I also used the flutter sleeve instructions (page 66) to add a shoulder ruffle.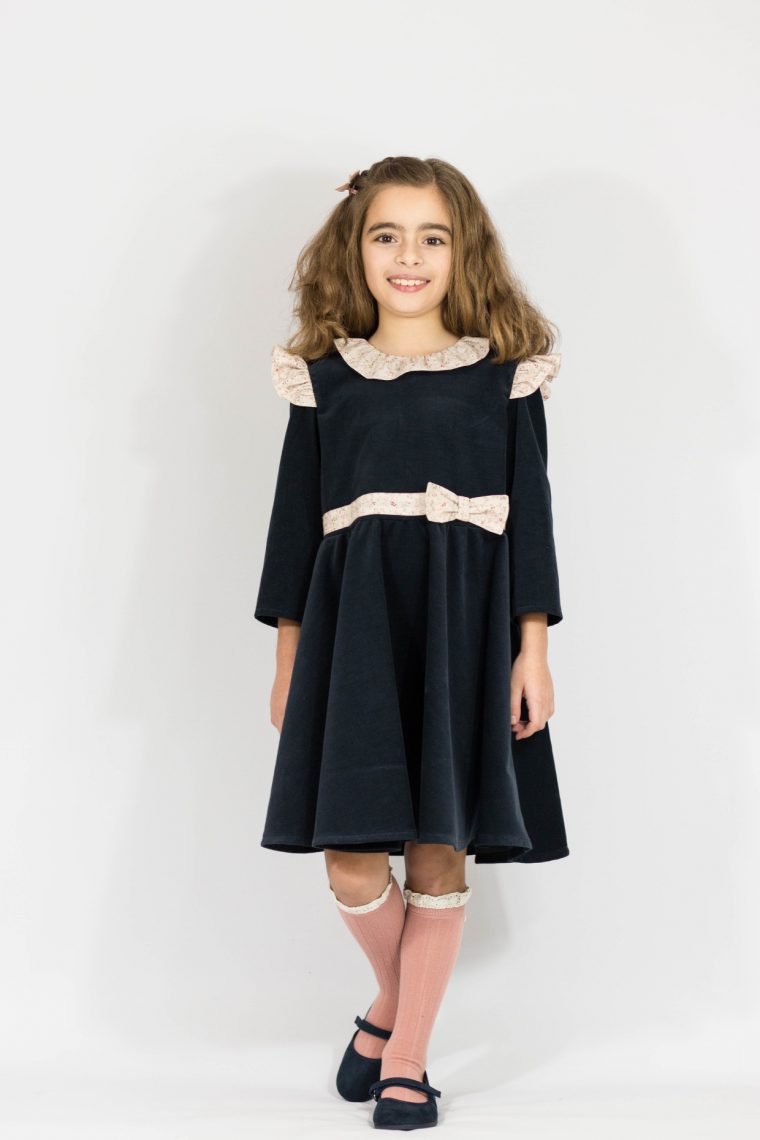 For the blouse, I moved the button placket to the front (page 133) and shortened the bodice. For the bottom part I made as a simple gathered skirt (page 74). As for the sleeves I just used the hem as an elastic casing.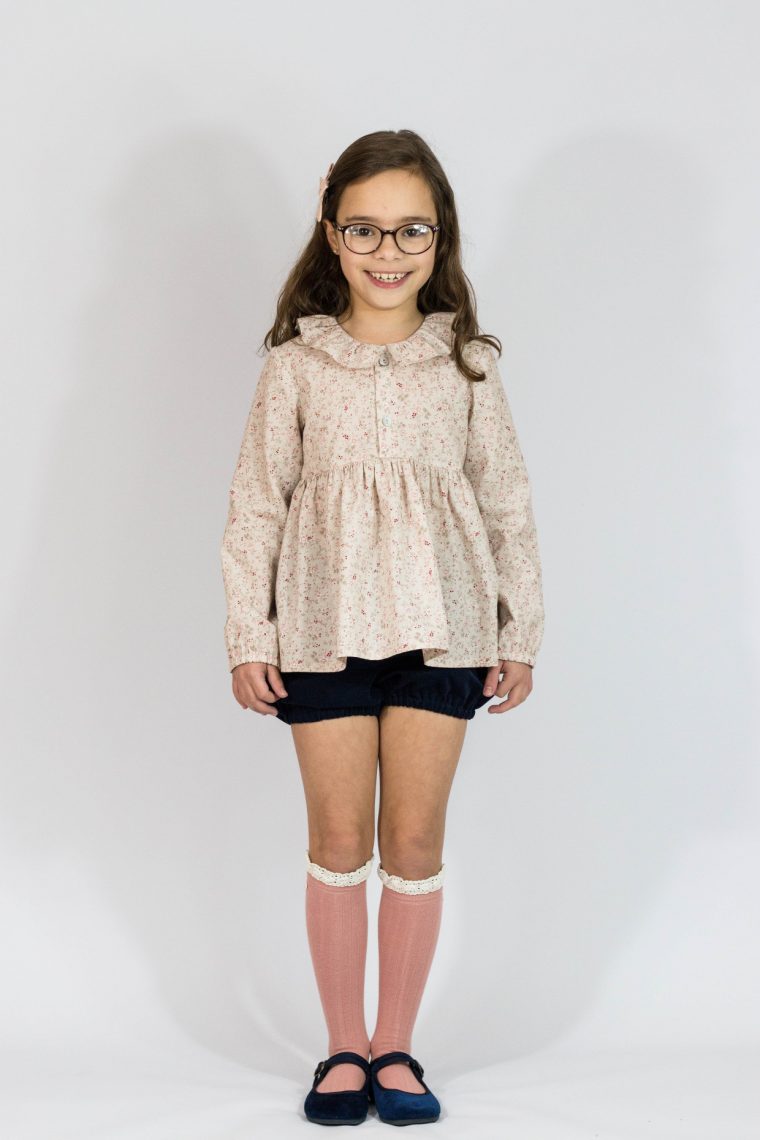 In both garments I added a ruffle collar, made with a rectangle of fabric with twice the length of the neckline.
Link to your project: Building Block Dress, a Book Review
Pattern used: Building Block Dress
Fabric used: Corduroy and poplin
Did the fabric work well?
Both fabrics worked very well. The corduroy was very soft and had good drape.
How did the sewing go?
The sewing went smoothly, without problems. The instructions were very clear and helpful.
What was the best part?
Overcome my fear of changing patterns was definitely the best part as it was seeing how it worked exactly as I wanted it to.