Hello friends,
It's been quite a year, hasn't it? Also, I feel like I just said that a few months ago.
This year you've done some beautiful sewing, and it's been so much fun to see so many of you develop new skills, flex your design muscles a bit, and find your own style, whether it's through the fabrics you choose or the Building Block Dress book pattern alterations you're doing to change sewing patterns according to your whims. Either way, thank you for being part of our little sewing community. You've been active here on the blog, in our discussion forums, on Flickr, Pinterest, and on our two newish Facebook groups: Liesl + Co. Friends and Oliver + S Friends. We love to see what you're making, hear what you're interested in learning, and discover what's inspiring you. And we love to share our ideas with you too!
So at the close of the year we want to wish you a happy and joyous holiday season.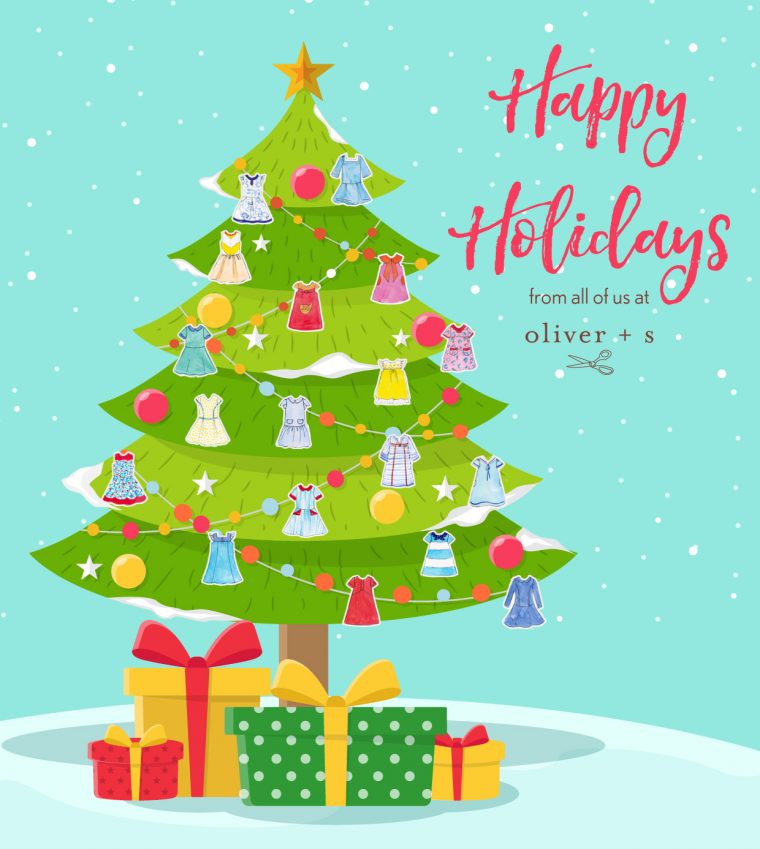 We're going to take a little time off to reflect, appreciate, and relax, but we'll be back in the new year with more ideas, projects, tutorials, and inspiration to share with you. We look forward to spending more time with you in 2018. Have a wonderful holiday!
All our best,
Liesl and the rest of the Oliver + S team