Now that the holiday season is here, we thought it would be useful to remind you that it's possible to both give and receive the gift of quality sewing time.
Give a Gift Certificate
For those people on your holiday gift list who love to sew, there are Oliver + S gift certificates available in several denominations. Gift certificates are good for everything in the shop.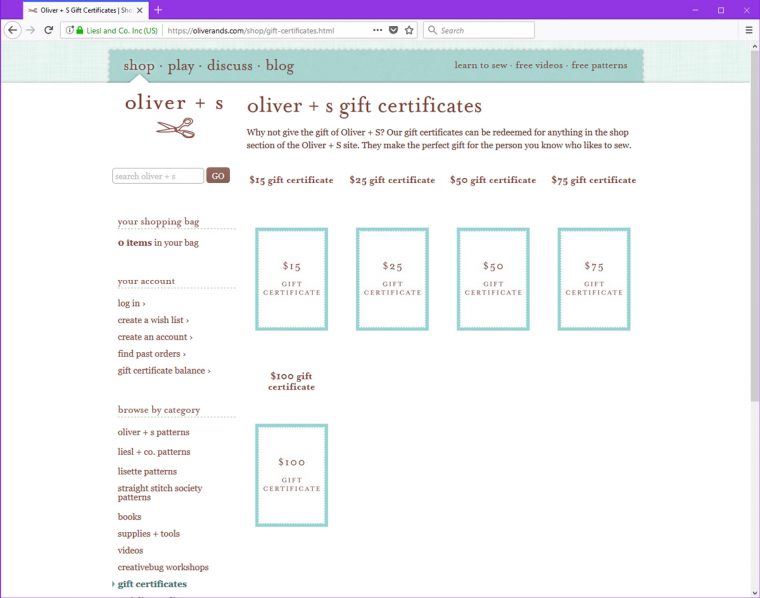 Purchase a gift certificate, and you'll be e-mailed the gift certificate code to give to the recipient. We've made it fun and easy for you to do. On each gift certificate's product page, there's a "certificate" tab where you can get an attractive gift certificate to customize and print. Click on that tab, then click on the image to download the fillable PDF form. Once you have it on your computer, you can paste in the gift certificate code you received with your purchase, type in your name and the recipient's, and print a copy to give.
Create and Share Your Wish List
But what about you? Would you like to receive a few patterns for the holidays? That's easy too. You can create and share your wish list. Here's how.
From any page in the shop section of the site, click on the link that says "create a wish list" under the "your account" heading on the left.
To work with a wish list, you'll need to have an account. On the following page, either log into your existing shop account or click the button to create an account.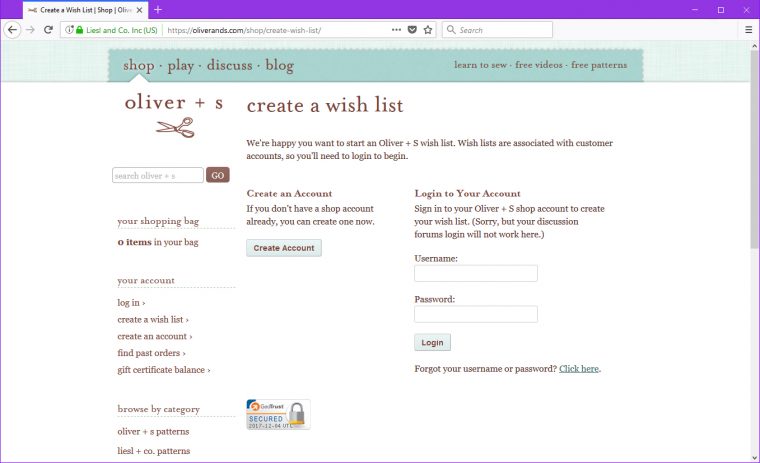 Once you've logged into your account, you'll see a link at the left under the "your account" heading that says "wish list." When you see that link, your wish list is ready for you to use.
Visit any product page in the shop, and you'll now see a button near the top of the page, just under the item's short description, that says "Add to Wish List."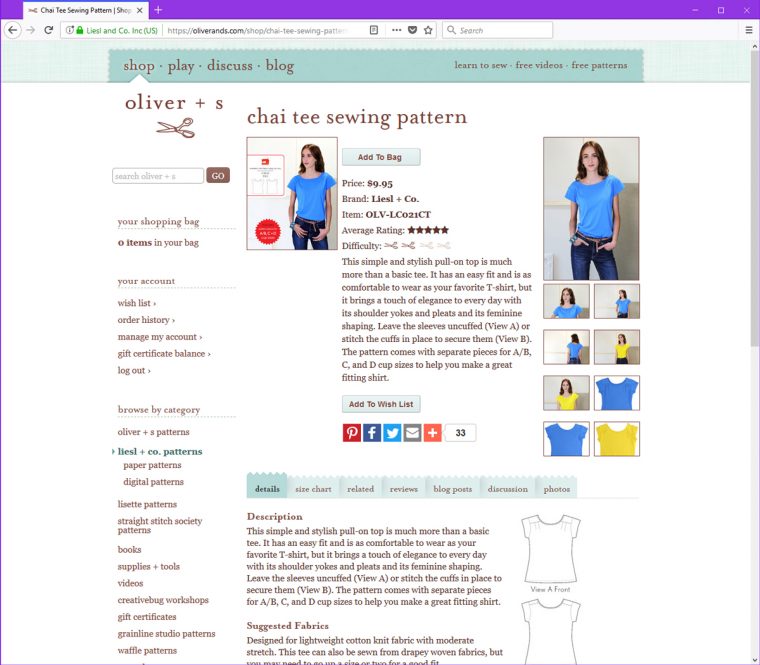 When you click that button, you'll be given the option to include your own comments about the item before saving it to your wish list. As you save items, they'll show up together on your wish list page.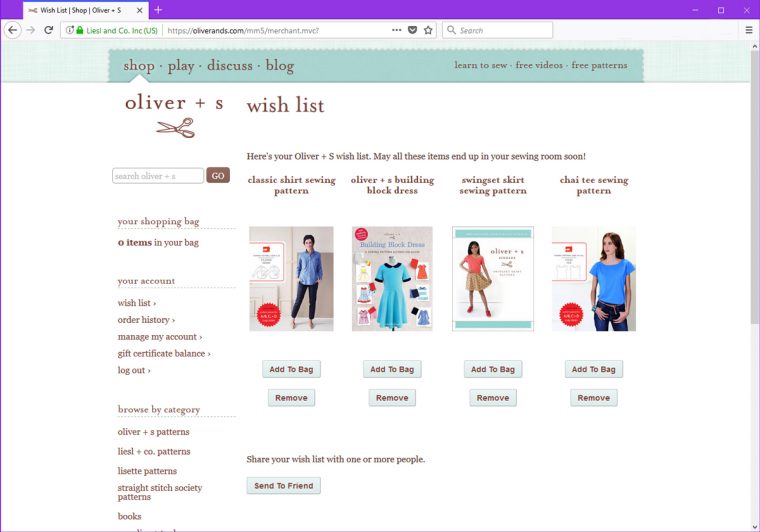 Sharing your wish list with others is easy. Just click on the Send to Friend button at the bottom of your list. Provide your friend's name, email address, and an optional comment on the next page, and your wish list is on its way.
Happy shopping.