Hello friends! Are you ready to go fabric shopping with us again? I hope so, because today I'll be taking you shopping in New York City's Garment District.
Over the years I've written blog posts and articles about fabric shopping in New York for our site and others. But it's been a while since I have done one, and I thought it was a good time to update my list of recommendations again since the Garment District is always changing.
Our fabric shopping posts are a great time to remind you of Sewing Translator. We hope it will be useful to you in your travels. Sewing Translator is available in 14 languages, and if you have an iPhone or iPad you can download it to use the native iOS app off-line as well. You can find Sewing Translator in the Apple app store, and it's free.
So let's kick off our visit to the Garment District. One thing to note. I apologize that I don't have photos for each of the stores I am listing here. When I was in New York in August, my visit was so rushed that I didn't have time to take a lot of photos. I snapped a few as I ran from store to store stocking up on things to take back to Madrid with me, and I'm using a few more from my Creativebug Fabric 101 class which was filmed at B&J Fabrics. But I wish I had more to share with you. Sorry.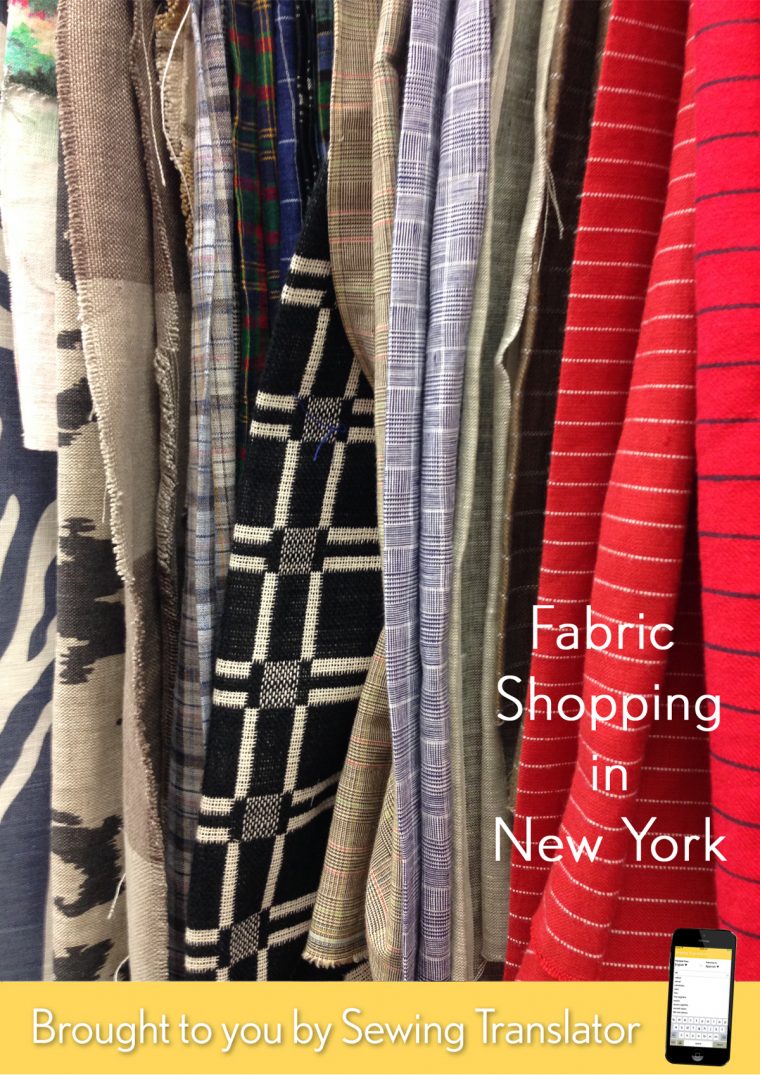 Planning Your Visit to the Garment District
Here are a few tips to help you plan your visit. Most fabric stores in the Garment District (which organizers are really trying to re-brand as the Fashion Center, so call it what you like) are located between 6th and 8th Avenues (which run north-south in Manhattan) and 35th to 40th Streets (which run east-west). The Garment District itself extends beyond these borders, but the majority of your shopping will be within these few blocks. But be prepared! Even if this area sounds small, there are still a lot of shops to explore, and you'll see many of them at the street level. I'm going to highlight just a few of my favorites, since there are far too many to list here.
If you do want a complete list or are looking for something very specific, check out the Fashion Center kiosk at the corner of 39th and Seventh Avenues, under the big button. They can direct you almost anywhere, from custom embroidery houses to industrial quantities of interfacing to places that will make buttonholes while you wait, and they also offer tours. You can also plan your visit using their virtual kiosk.
Most fabric shops in the Garment District are open Monday through Saturday, and many of them close at 5:00. Some shops are closed on Saturdays, and all of them are closed on Sundays, so plan carefully.
A Map to Help You Out
When I'm traveling, I like to make a Google Maps map of the places I want to go to help plan my route. Here's an interactive map I've made for you that shows all the stores I mention in this post that are located in the Garment District. Click here or on the map image below to launch the interactive version.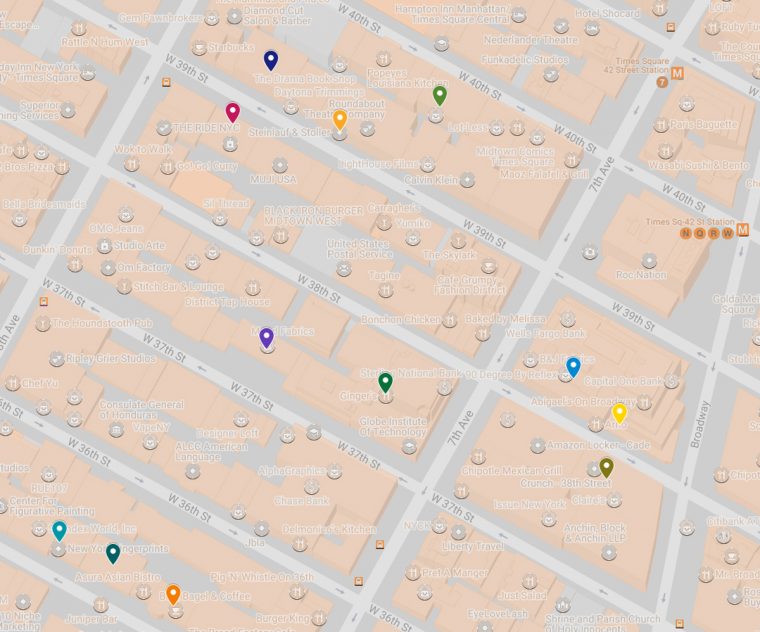 Fabric Stores in the Garment District
Mood Fabrics
225 West 37th Street, 3rd floor
212-730-5003
Open Monday through Saturday
I know, any discussion of fabric shopping in New York must include a reference to Mood. When I was in design school this was a great source for inexpensive fabrics of both good and not-so-great quality. Back in the good old days, it was possible to find some real treasures like Donna Karan cashmere for crazy cheap prices. The store is bigger now (and in a different location), and the selection is still enormous. But the store has become famous due to its Project Runway association, and the prices have increased quite a bit. The quality is still extremely varied, so it helps to know what you're looking for and to know a bit about fabrics so you understand what you're buying. If this is your first time visiting (or even your 20th time), it's easy to feel overwhelmed. I usually advise visitors to go with a short list of things they would like to make–maybe even a specific pattern or two–and shop just a few sections of the store during the first visit. Fabrics are sorted according to fiber and weave, for the most part. Brace yourself.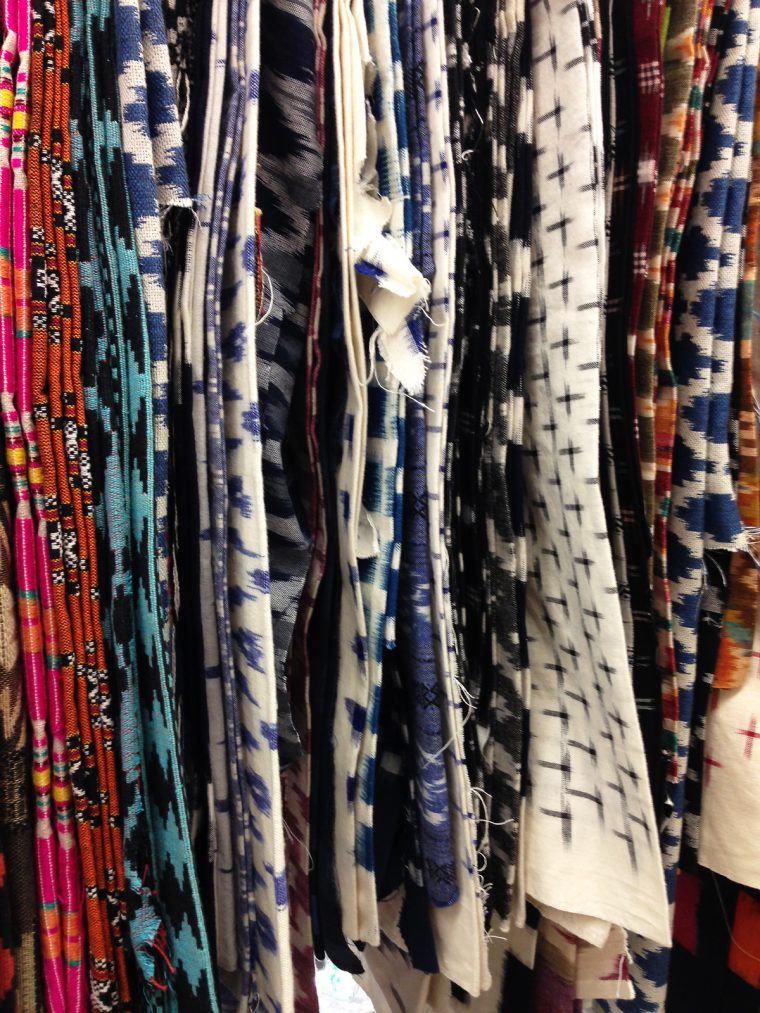 B&J Fabrics
525 Seventh Avenue, second floor (Enter the building through the lobby and take the elevators to the second floor. Yes, it's an office building. Don't be shy!)
212-354-8150
Open Monday through Saturday
This is my favorite fabric shop in New York. Be sure to check out the inspiration walls, where the staff has collected tear sheets from fashion magazines and attached similar fabric swatches. B&J carries everything from luxury fabrics (unbelievable silks and embroidered, beaded fabrics) to basic cottons (in a plethora of colors and patterns). They also carry a fantastic selection of Liberty of London lawn. I've always called the B&J store "curated" because they really do carry only the very best fabrics, so if you're looking for something special you'll be likely to find it here. Don't be afraid to ask for help, and if you're not ready to make a purchase the staff will be happy to cut swatches and give you ordering information for later.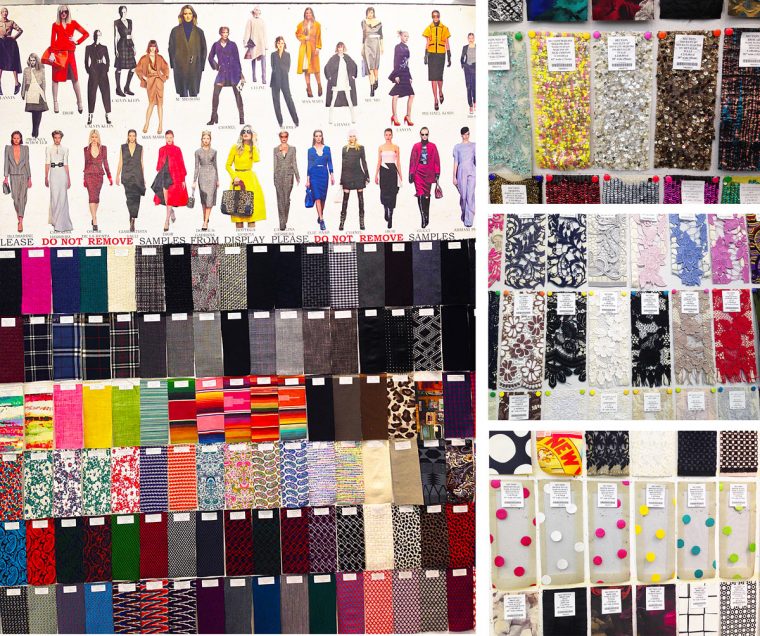 Beckenstein's Men's Fabrics
257 West 39th Street
800-221-2727
Open Monday through Saturday
This is my favorite source for classic men's shirtings, suitings, and wool coatings. Don't be fooled by the small front of the shop where the shirtings are located; venture into the back of the shop and it's a bit like going through the back of the wardrobe and entering Narnia, especially if you're looking for vintage-style coating or high-end wool suiting. This shop does custom suit- and shirt-making, so they're very knowledgeable if you have questions. They also carry a wide array of Bemberg linings (the very best linings) in every color.
Gray Lines Linen
260 West 39th Street
212-391-4130
Open Monday through Saturday
All linen, all well-priced, and all beautiful.  While the staff isn't terribly helpful, the prices are great and the selection can be really inspiring. The linen can be purchased in a variety of weights and colors, and the novelty fabrics are a lot of fun. This is where I get metallic-printed linen and inexpensive handkerchief linen.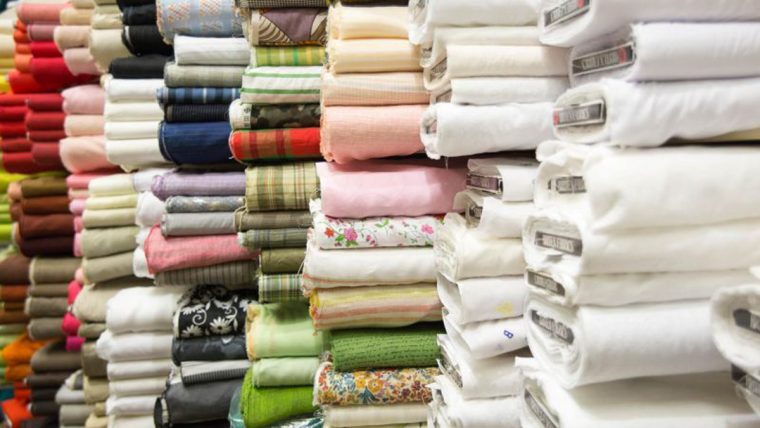 New York Elegant Fabrics
222 West 40th Street
212-302-4980
Open Monday through Saturday
I stopped going here for a little while and had forgotten what a wide variety of fabrics they carry. Now when I'm looking for beautiful wool coatings I'll often stop here. They also carry a great assortment of printed silks, elegant crocheted lace, and many other beautiful pieces. Prices vary quite a bit, so you may find some bargains and some over-priced fabrics.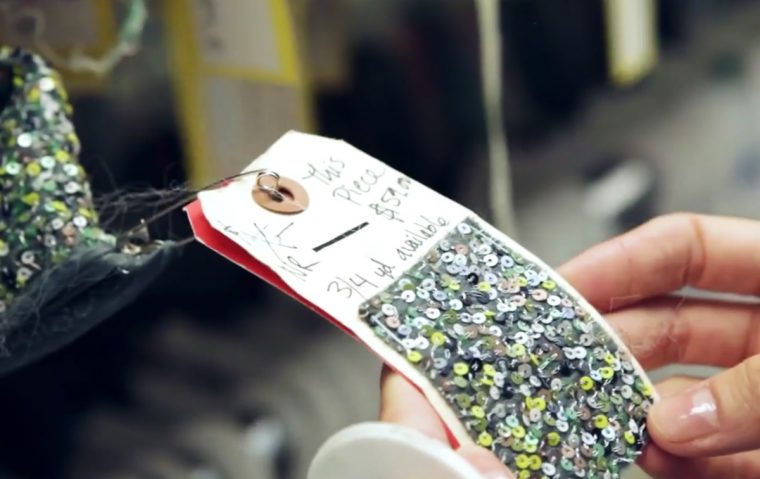 Elliot Berman Textiles
225 West 35th Street, seventh floor
800-609-6072
Open Monday through Friday
Elliot imports mostly European fabrics from high-end mills and designers. If you want the latest Chanel fabrics, this is where to look! The fabrics tend to be on the fancier end of the spectrum, with a very European eye.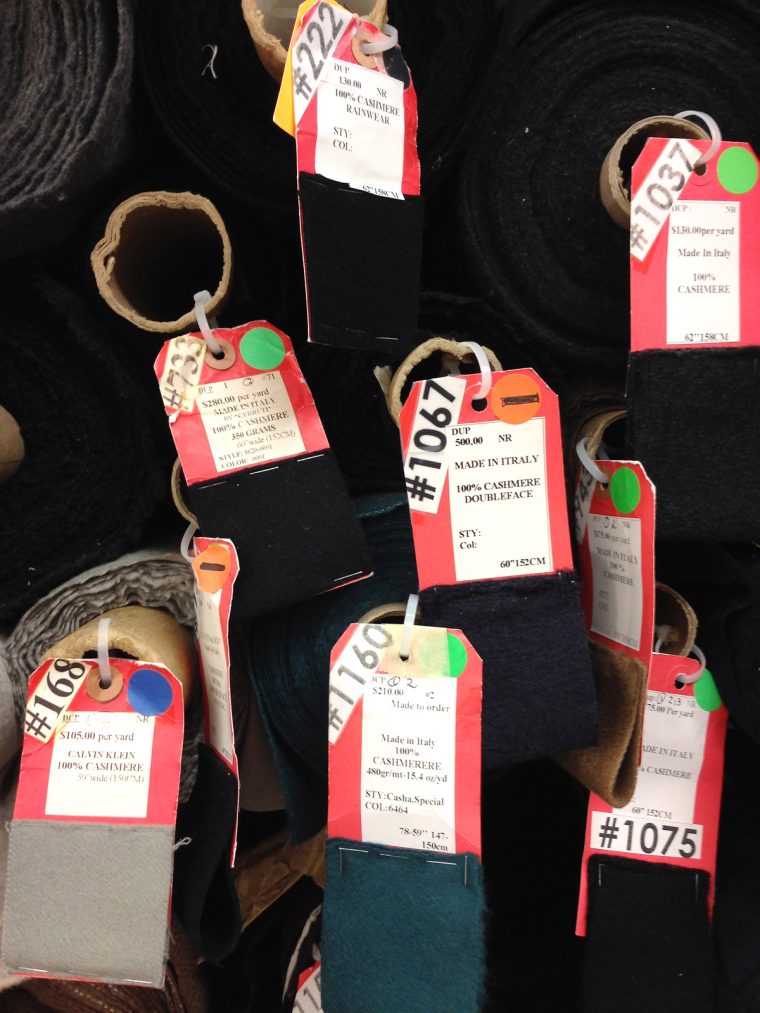 Butterfly Fabrics
237 West 35th Street, Store # 241
212-768-3940
Open Monday through Saturday
Quite a few fabric shops in the Garment District carry imported Indian silks. They're a great source for silk dupioni in a wide variety of colors, as well as spectacular novelty silks. Butterfly Fabrics is an old habit of mine, and I still love to go because they're helpful and have a terrific assortment of imported fabrics for every occasion.  They've expanded their selection to include many other types of fabric as well, including Dashiki block prints. (Note that there is another Butterfly Fabrics at 256 West 39th Street which is not related–as far as I know–but which also carries some nice silks. The location at 35th Street is still my favorite, with what I consider to be a nicer selection of fabrics.)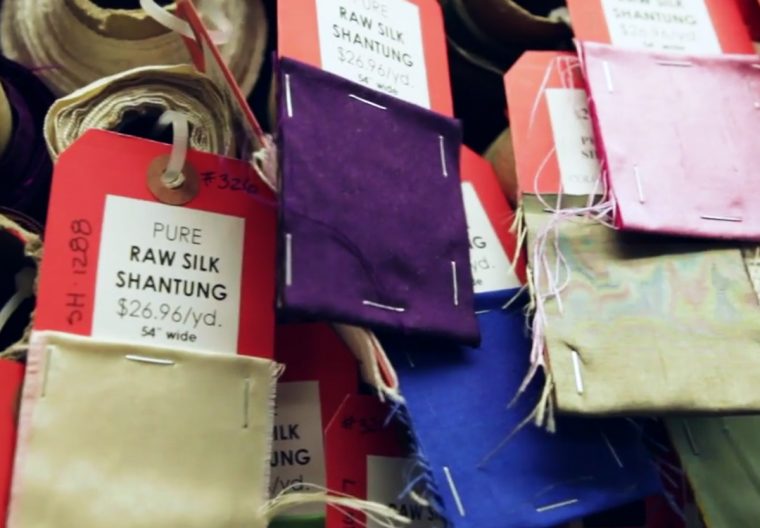 Spandex World
253 West 35th Street
212-391-2310
I avoided this shop for the longest time, and it's still not a favorite. But when you need knits, especially anything with spandex like dancewear and swimwear, this is definitely the place to go. Quality varies, but the color range is great.
Ribbons, Trim, and Notions
Mokuba
137 W. 38th Street
212-869-8900
Open Monday through Friday
This is my favorite source for luxury ribbons, especially silk, mostly from Japan. You'll find a stunning range of ribbons in a wide variety of colors, sizes, and unusual styles. It's worth going even if you're really not looking for anything in particular because you're bound to be inspired!
M&J Trimming
1008 6th Avenue
212-391-9072
Open Monday through Saturday
You've got to see this place. Multiple rooms carrying buttons, beads, ribbons, bag handles, you name it. You won't believe your eyes. It's a bit of a tourist attraction, but New Yorkers shop here too.
Steinlauf & Stoller
239 West 39th Street
212-869-0321
Open Monday to Friday
This is my very favorite fashion/sewing-related shop in all of New York because it retains the look and feel of the old garment district. This is where sample rooms get their supplies–everything from industrial pattern weights to thread. Most of the stock is kept behind the counter, so you need to ask for specific items, but the staff is knowledgeable and helpful. This is a great place to buy good-quality sewing sheers, stock up on pins, buy pattern paper, beeswax, thimbles, or rulers.
Pacific Trimming
220 West 38th Street
212-279-9310
Open Monday through Saturday
This is a good inexpensive source for zippers, buttons, ribbons, and thread, as well as hard-to-find hardware, interesting trims, etc. I buy a lot of buttons and zippers here because they have a wide selection with reasonable prices, but you'll also find a huge variety of hardware and trims you didn't even know were made. If you make bras or handbags you'll love this place.
Other Places to See and to Take a Rest
Aside from New York's amazing variety of museums, parks, and other attractions, of which there are far too many for me to cover here (I'm getting homesick!), here are a few locations I always recommend to friends.
If you need a quick bite while you're in the Garment District, you can find lots of coffee bars and fast food on Seventh Avenue. Aside from the ubiquitous Starbucks on virtually every corner, there is a Pret-a-Manger on Seventh between 36th and 37th where you can rest with a sandwich or a cup of soup. You'll find lots of similar spots in the neighborhood, so take a much-needed break between stops!
If you don't mind leaving the neighborhood and want a special treat for lunch, it's always fun to head to the Bryant Park Grill (25 West 40th) located behind the main New York Public Library, with wonderful views of Bryant Park itself. As long as you're there, be sure not to miss the library, especially the recently re-opened Rose reading room on the third floor. And if you're a fan of all things Japanese, visit Kinukuniya (1073 Avenue of the Americas, between 40th and 41st St) where you won't want to miss the craft books on the lower level (not to mention the office supplies, bento box lunch boxes, and gifts and magazines).
ABC Carpet and Home (near Union Square)
888 Broadway (between 18th and 19th Streets)
212-473-3000
ABC is like a big old-fashioned department store, but it specializes in home decor. You'll find a show-stopping, tightly-edited selection of jewelry, fashion, and beauty products as well as perfect gifts on the first floor, which is a must-see for just the displays and merchandising themselves. (Think Anthropologie, but much, much better.)
Purl Soho
459 Broome Street (between Mercer and Greene Streets) (SoHo)
212-420-8798
Open seven days
Purl is a crafter's destination. The front part of the shop is dedicated to yarn and knitting, but the back has all sorts of treasures, including a tightly-edited selection of fabrics and other craft supplies. This isn't a quilt shop per se, and you might not find everything you want, but you will certainly find many beautiful things here, and you might even bump into a crafty celebrity if you're lucky.
That's more than enough for now, I think. Have a great time, and say hello to my favorite city/home in the world for me, will you?