I was back home in the United States recently and had the chance to stop into a well-known chain fabric store that I hadn't visited in a while. It was a bit shocking and disappointing to see the fabrics that were on display. What happened to good quality fabrics? I know most of you aren't wearing Green Bay Packers fleece 98% of the time. (Well, many of my parents' neighbors are, but that's because they live in freezing cold Wisconsin and are hardcore Packers fans.) So where you do find fabrics to sew when you're not going to a Packers game? What if you want to make a Recital Shirt and need quality cotton shirting, or you really want to sew a Lisette for Butterick B6385 coat and can't find decent wool coating?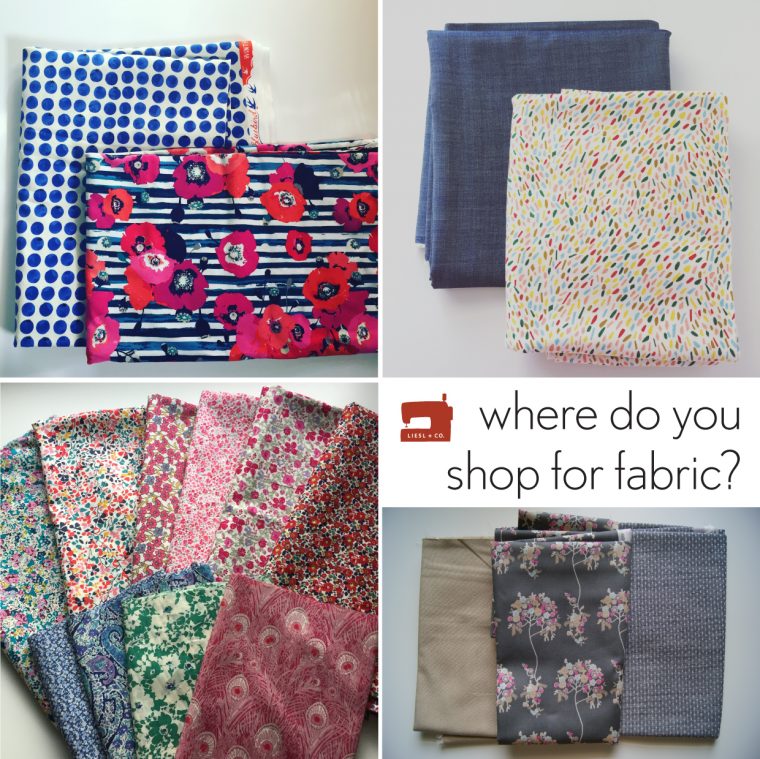 I do a lot of my fabric shopping when I travel. I've already told you about the fabric stores near us in Madrid, and they aren't bad. But I'm spoiled after living in New York, so I still save a lot of my shopping for trips back to New York where I know which stores are best for specific items and where the selection is extraordinary. I also do a little shopping when I travel to Paris or London. But when you don't have the time or luxury of travel, what do you do? (By the way, for those of you who love to travel we'll be continuing our series on fabric shopping, and I'll be back with a post about shopping in New York in a couple of weeks.)
I thought it might be helpful to assemble a list of on-line fabric sources here. Do you have a favorite place to buy T-shirt knits? Fabric for wool coats? Fancy silks?  I asked this question on the Oliver + S Friends Facebook group the other day and received an overwhelming response from so many of you! So we've assembled some of your favorites into a great big list. This is a list of mostly on-line shops that will ship to you. Feel free to add more suggestions in the comments, and be sure to tell us where the store is located (so we can make this a global resource) and what sorts of fabric they sell. Be part of the community!
General fabric needs:
Swimwear:
Ribbing:
Knit:
Nani Iro double gauze:
Linen:
Shirting and fine cottons:
Liberty of London:
Outdoor apparel: