Hello friends!
I just counted, and I've been home less than 20 days over the past 2 1/2 months. Much as I love to travel, it's been too much lately and it's probably why I came down with a bad cold this week. So I'm happy I'll get to stay put for a little while now! But we just received word that our belongings have arrived in Valencia and should be making their way to us soon. At least we know they didn't fall into the water someplace.
With all this travel, I've had more time to read than usual. One book I've really enjoyed is Untangled: Guiding Teenage Girls Through the Seven Transitions into Adulthood by Lisa Damour. The book does a terrific job of explaining the various stages of adolescence, and it's helped me to understand and appreciate a lot of what we're starting to experience at our house. I've been recommending it to everyone I know, so I'll recommend it to you as well. If you want to see what else I've been reading, I'm over at GoodReads and would love to be friends!
Pinterest Picks
I've got just a handful of images for you this week, but I think they're good! I especially love this red wrap skirt with the scalloped edge, which would be really easy to do with our Liesl + Co City Stroll Wrap Skirt pattern and the scalloped hem section of the Building Block Dress book. The second image, below right, reminds me of our Liesl + Co Maritime Top with the SoHo Skirt, which would be terrific outfit for fall or winter, assuming the weather ever cools down.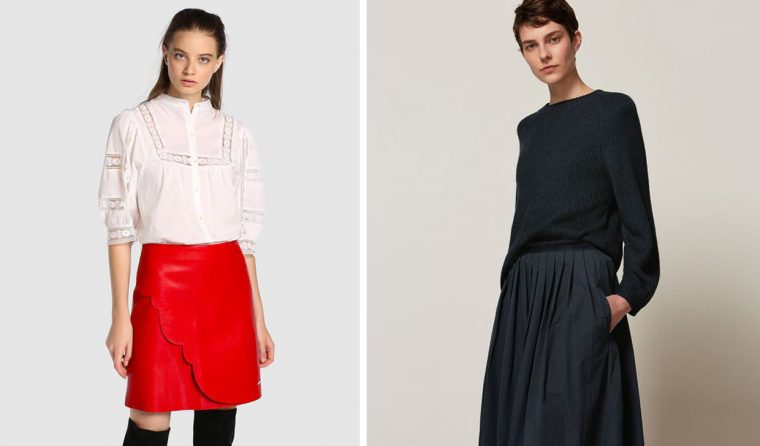 Speaking of the Building Block Dress book, how great is this crazy collar on a simple dress? I also love the dropped waist silhouette of this brocade dress, which would be gorgeous for the holidays. You could make both dresses using the book.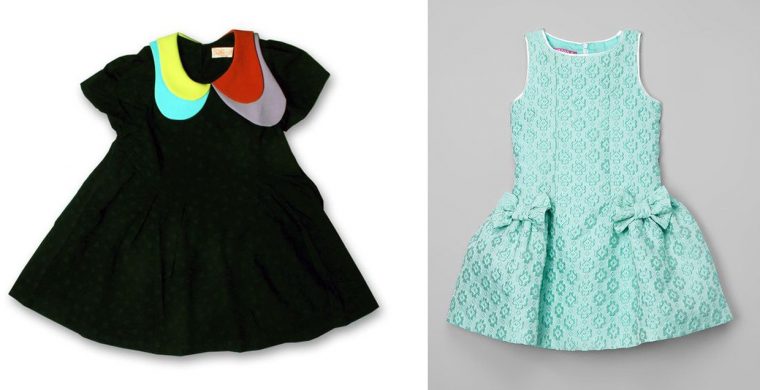 Weekend Reading
As usual, we'll be back next week with ideas and inspiration for you! I hope you have a great weekend.