Hello friends!
Since you've been expressing a lot of enthusiasm and curiosity about the core wardrobe concept, I thought it might be helpful to introduce you to an app I've been playing around with. It's called Stylebook. I'm not going to lie to you; it's glitchy and takes a bit of time to get set up since you need to take a photo of every item of your clothing to use it. But so far I've been enjoying it.
I think it will be a useful app for looking at what I already own (especially since much of it is still back in storage in New York), creating outfits, packing for a trip, and also weeding out my closet to get rid of things that I haven't worn. (Truthfully, there are several things in storage that I really miss: my silk kimono jacket, a quirky Gary Graham tunic I love, some handmade Indian pieces that are totally impractical but full of character, but the rest of it I don't remember much!)
It's also fun to play with the app since it can inspire you to try combining clothes in ways you hadn't considered before. And I would imagine that it might help you to see what's missing in your closet to help you wear the things you already own more often. (Maybe you need a pair of gray trousers to pull everything together, and by looking at your existing clothes in Stylebook you suddenly realize that's what you're missing.) I've been gradually entering my clothes into it, trying the different features and learning how it works. I also just noticed that they have a blog that helps with navigating the app, too.

I'll keep playing with it more as I have time and let you know how it goes. If you start using it let me know what you think, OK?
Instagram Picks
You've been sewing so many wonderful projects and posting then to Instagram that I thought it would be fun to highlight a couple of them every Friday. Here are two that caught my eye this past week. Lindsay and I were wearing virtually the same outfit last weekend: a City Stroll Wrap Skirt and, in my case, a Maritime Tee. And isn't this Seashore Sundress outfit completely adorable? I love the bright yellow print!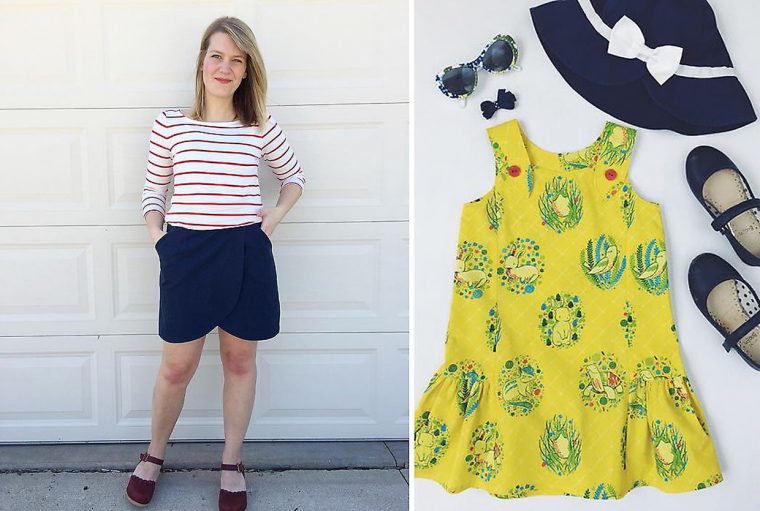 Pinterest Picks
The shoulder ruffle trend started in women's fashion a couple of years ago, and now it's trickled down to kids' clothes (where I think it's much cuter, frankly). You could do something very similar with our Oliver + S Hide-and-Seek Dress. Do we need a tutorial for this? If you've drafted and sewn a flutter sleeve (page 22 in the Building Block Dress book) this will be really straightforward for you.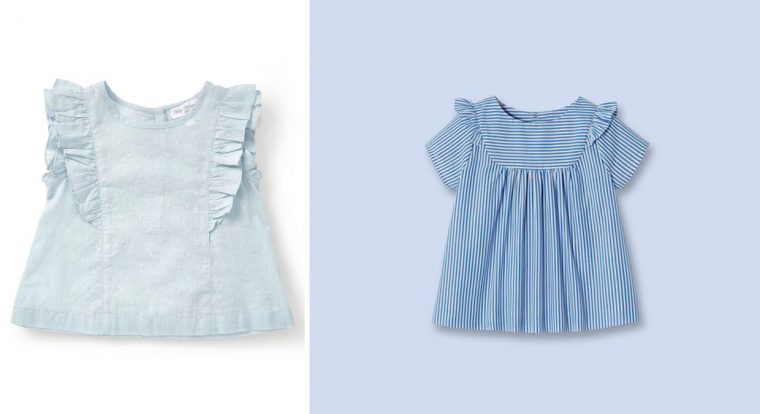 Here are a couple of stunning details that caught my eye on Pinterest. So beautiful and inspiring! Both of these photos have such rich texture.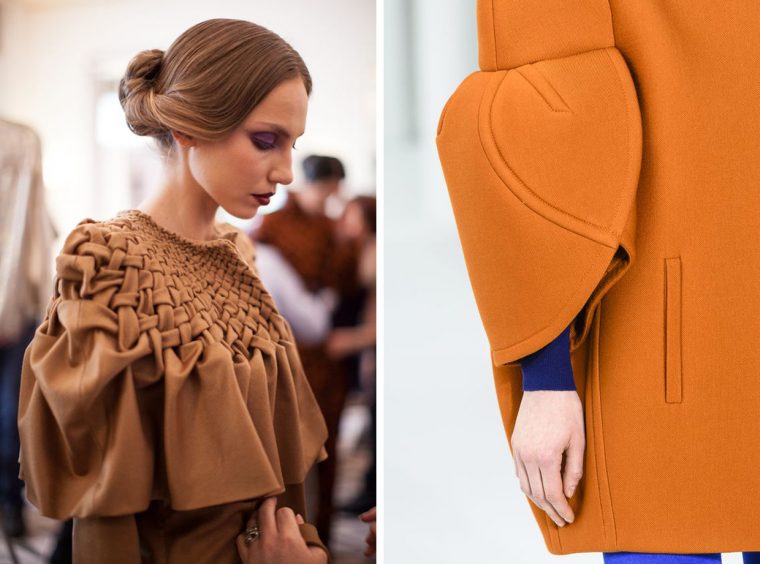 Speaking of core wardrobe, when I saw the image below, right, it got me thinking how cream-colored tropical wool trousers would be a great wardrobe addition for spring and summer in place of white jeans, especially if you work in a corporate environment. They can be dressed up or down, so they're versatile. And they're also just fresh-feeling because they brighten and lighten your outfits.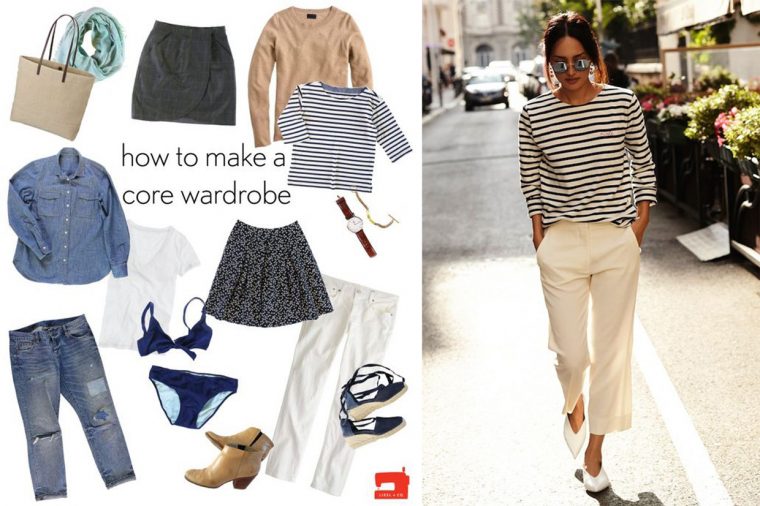 Has anyone tried adding a woven skirt to our Lunch Box Tee pattern? With the little pocket, this is just adorable. I also really love the outfit below, right, which might inspire Lunch Box Culottes and Tee with a peplum ruffle. The ideas are endless! If only there was enough time to sew them all. S would love this outfit, so I may put it on my list.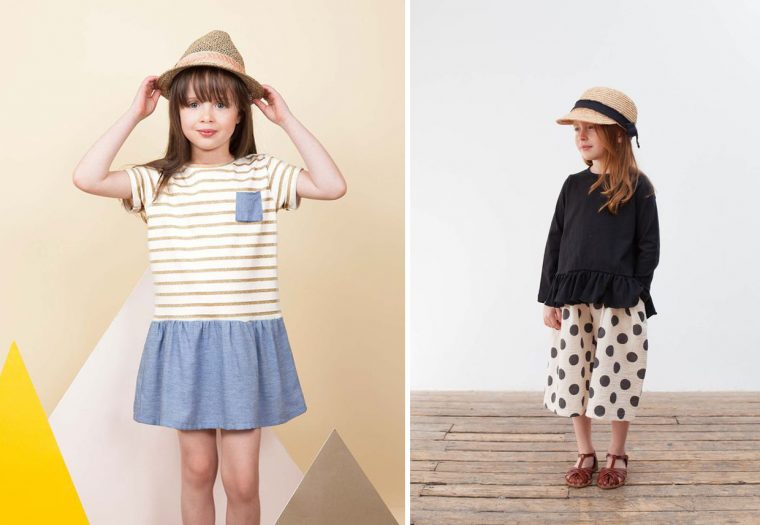 These two photos have me feeling inspired this week. I love the creamy whites (see those cream-colored trousers above) and the cropped textural top with fringe, which would be so fun to wear in so many different ways. (Really cute with Girl Friday Culottes as well as with the SoHo Shorts or Skirt!) Also, that cool basket handbag that's so trendy right now? It's Spanish! (Hooray for a little Spanish style!)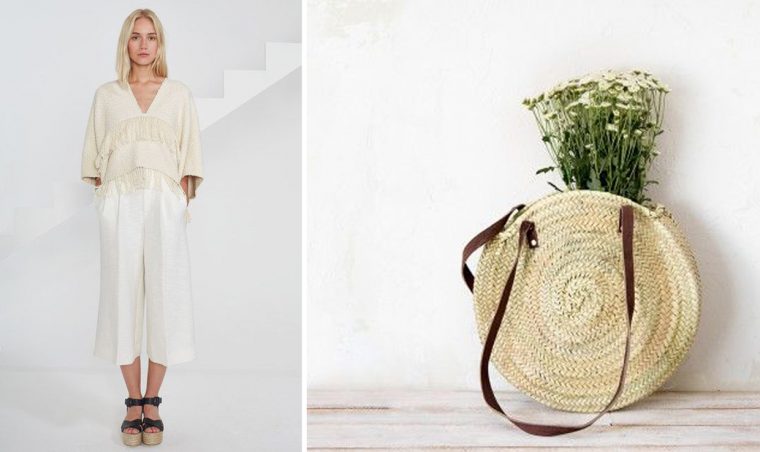 Weekend Reading
OK, have a great weekend! Hurry back next week because we have a fun tutorial, I'll show you a dress I made by slightly altering one of our patterns, and–you know–the usual stuff around here. We keep busy, and I'm sure you do too.