Hello frends!
Every year, on a single day in April, the swifts arrive in Madrid. They come all the way from Africa, and they they stay for the summer. Swifts fascinate me because they live most of their lives in the air, including sleeping on the wing. I love to watch them loop and glide in the sky above our roof deck. I could lie in a deck chair for hours to watch them. Todd thinks they're creepy because it's rumored that they don't have legs. (They do, but they're very short.) There's been no sign of them yet this year, so I hope they don't arrive when we're out of town next week and we miss their grand entrance!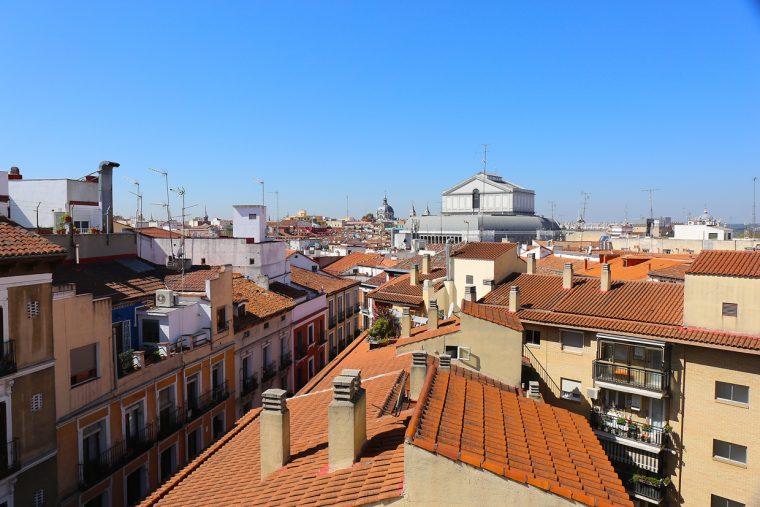 We're leaving tomorrow for our trip to Biarritz and Bordeaux. I can't wait! But I'll be still here next week with several blog posts for you, all the same.  Did you go, or are you going, someplace for spring break? If so, I hope you had a wonderful time!
Pinterest Picks
I'm finally ready (my sewing list is so long!) to make myself a Lisette for Butterick B6331 trench coat from a navy polished cotton I purchased in London last spring. It's a very stiff fabric, so I'm contemplating a few changes to give it attitude, like these photos. It will require a muslin, for sure.
On the DIY front, do you color Easter eggs as part of your family tradition? We're planning to dye ours next Saturday when we return from our spring break trip, but my vision for the eggs (similar to these photos below) is usually worlds away from S's bright patterned vision. Ah well, we have a week to negotiate our strategy. I'm thinking food coloring might be easiest and safest, even if natural dyes sound (and look) more appealing. Do you have any tricks and suggestions for us?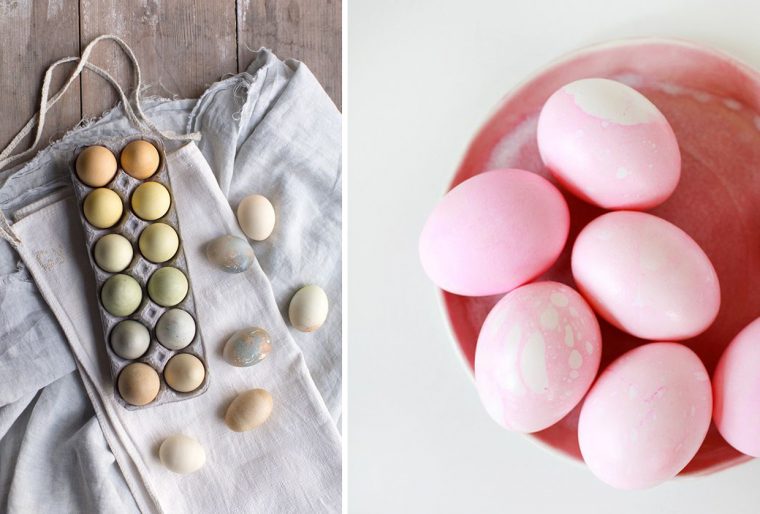 The rickrack trim on this dress (below, left) is such a great idea and would be a wonderful addition to an Oliver + S Building Block Dress for Easter, wouldn't it? It takes the dress from basic to brilliant. Also, who doesn't want striped Lunch Box Culottes and a giant gingham top after seeing this outfit? (Below, right) I'm not so sure about the big tickle-y ruff, however. I know one girl who would not be willing to wear that around her neck all day.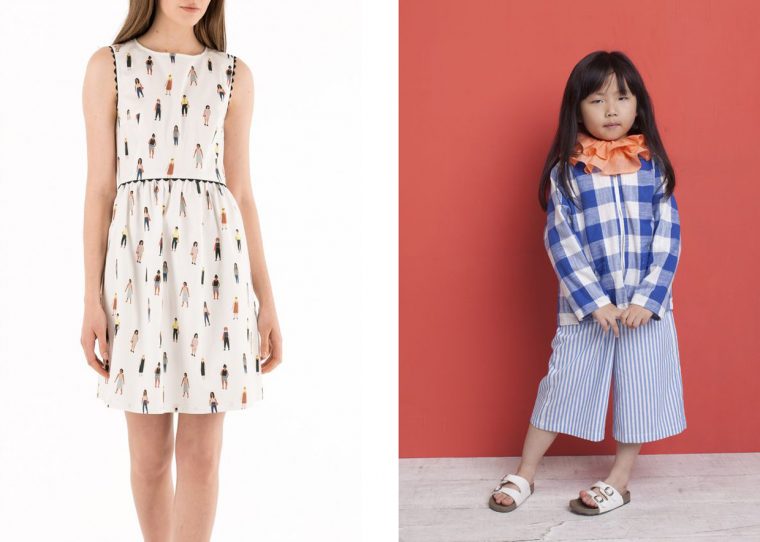 Here's a slightly more coordinated approach to style. I mentioned how much I like matching shirts and bottoms for a dress effect. You could get similar results with our new Classic Shirt pattern and the Liesl + Co. City Stroll Wrap Skirt in chambray or our Girl Friday Culottes in a yarn-dye stripe. Or you could also a lengthened SoHo Skirt for a similar look, come to think of it.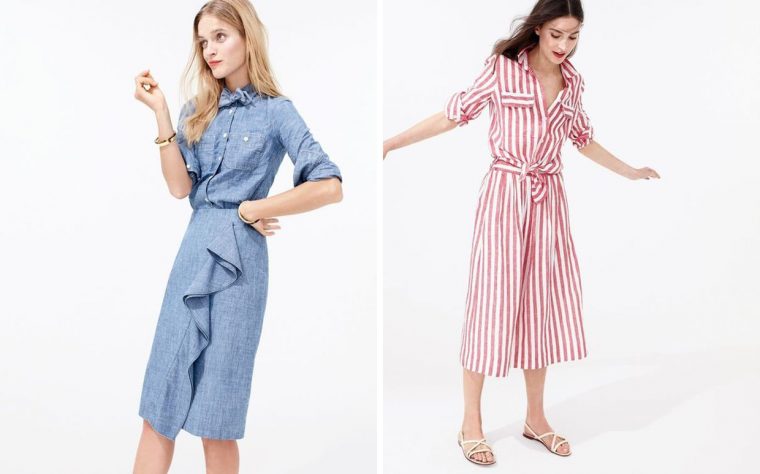 Free association of the day: vintage color blocking in the form of Madeleine Vionnet (1922) paired with contemporary color blocking.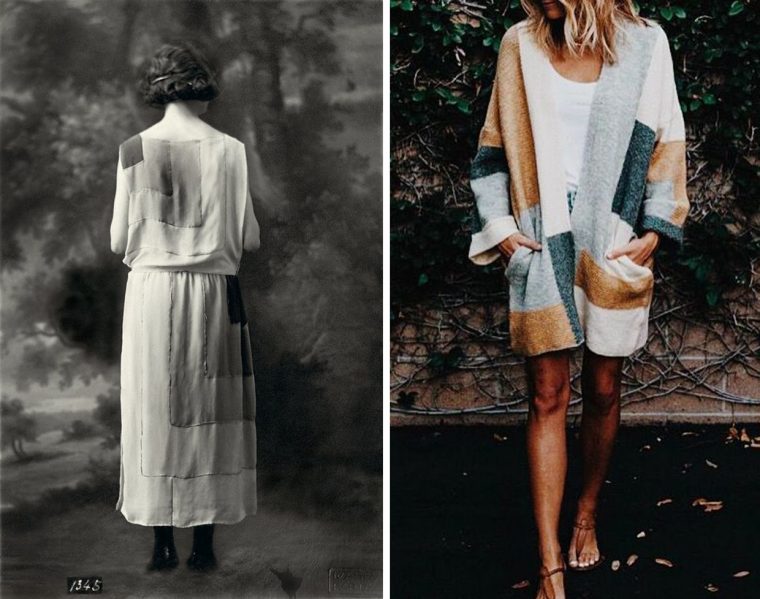 Weekend Links
Next week we have several fun posts planned, including a dress I just finished sewing for myself, another favorite sewing pattern, and some sewing by kids! Have a great weekend.