Today we're kicking off a new series called My Favorite Liesl + Co. Pattern. Kelly is here to to talk all about the Weekend Getaway Blouse. The pattern has such a smart and clean design, no wonder it's a favorite. Thanks for being here Kelly.
Hi readers! My name is Kelly from Purple Workbench. I'm a mom, electrical engineer, and sewing enthusiast with a passion for hosting guests. I spend my spare time organizing retreats in a beautiful farmhouse in rural Ontario to encourage guests to make time for their creative pastimes. I love sharing my favourite sewing patterns with guests and Liesl + Co.'s Weekend Getaway Blouse is probably my most recommended pattern.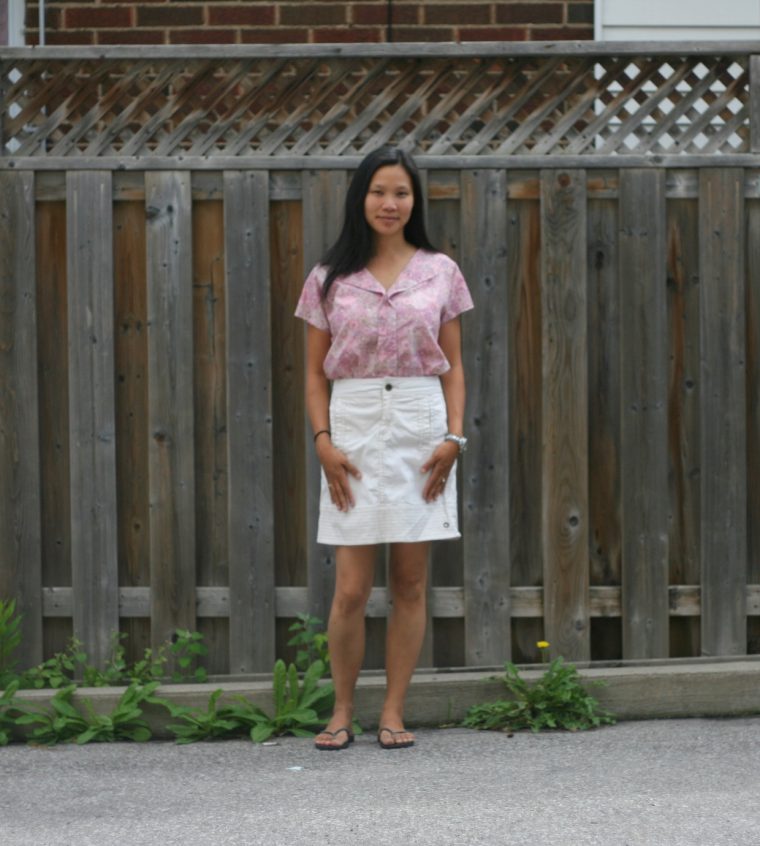 There are so many things that are wonderful about this pattern. Let me break it down for you.
Flattering. This pattern features a kimono-style sleeve and roomy midsection. It magically hides the wider mid-sections and a rounder shoulder. I also love that it's both youthful and mature. My mother pulls it off so well and loves wearing it tucked into a pencil skirt to create a slim waistline.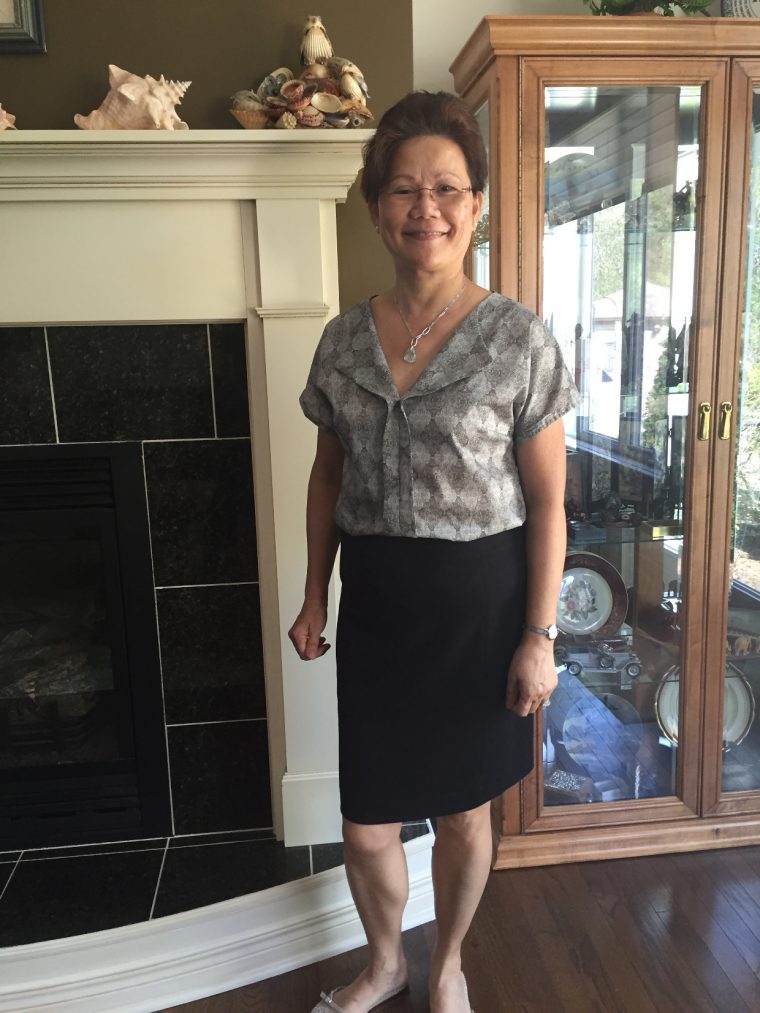 Versatile. It's great for the weekend, but I love that it works well in the workplace, too. I've worn it tucked in, or loose over a pair of jeans. The pencil skirt formalizes it and a circle skirt gives a great whimsy look. Using cotton lawn adds a bit of structure (think dress shirt) and a rayon or silk charmeuse gives a soft flowing drape: both great choices for this pattern.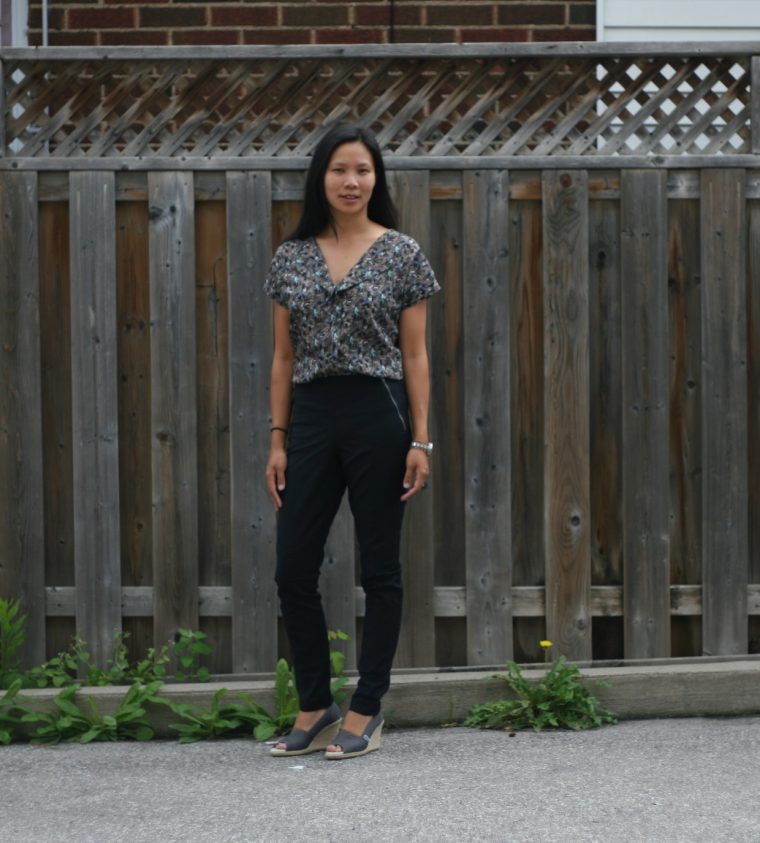 Simple sewing. The kimono-style sleeve means no curved shoulder seam! Everything sews up easily but there are lovely details that also make the blouse look so professional. I have taught this pattern in private sewing lessons and find it is great for beginners!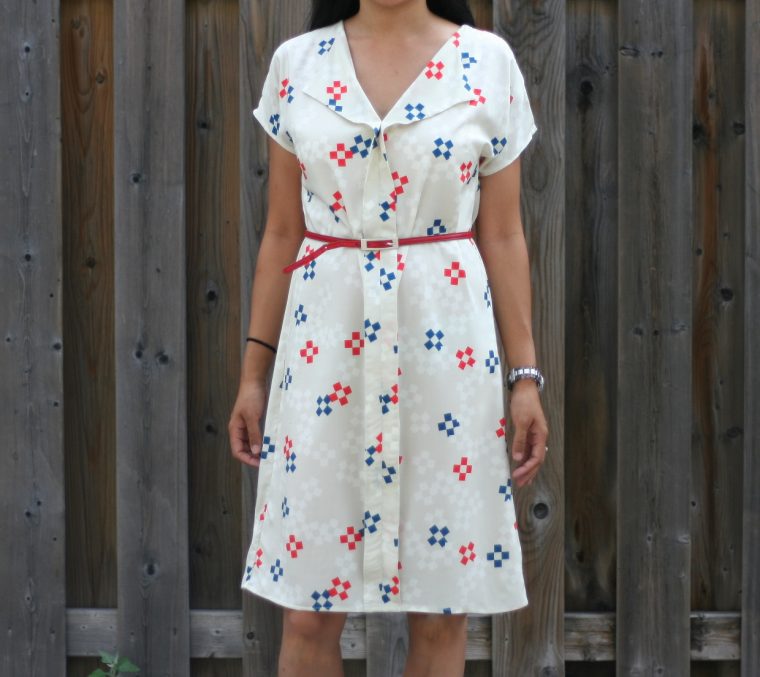 Fabric friendly. I was first drawn to this pattern because I was looking for a simple top that could be sewn with one meter of fabric. With a slight modification (I split the facing into two pieces), I could pull from my precious stash of Liberty of London fabric and make an entire blouse (basic view with short sleeves and no pockets) with one single meter. Liberty makes lovely, soft, cotton lawn that is perfect for this top, but many hesitate to sew with Liberty lawn since it is quite expensive. This really is a perfect project for some fancy fabric that goes easier on your wallet. (Note: the one metre option works for 54″ wide fabric only. Fabric that is only 44″ wide, like Cotton + Steel's gorgeous rayon, isn't quite enough for this cheat.)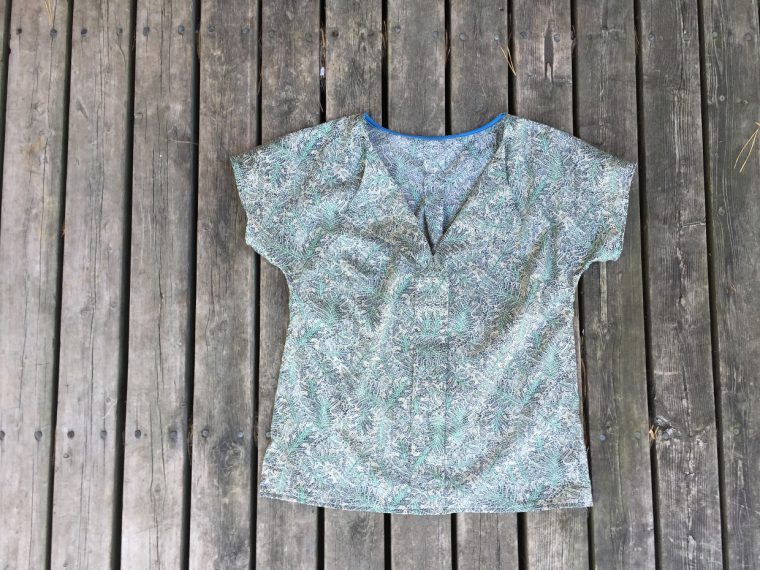 I can't tell you enough how great a project this is! Oliver + S patterns are loved by so many because of the quality of design and instruction. This Liesl + Co. pattern is no exception. It's also a good gift to sew up since the fit is quite forgiving. With few pieces to cut and simple construction, I always feel so satisfied after sewing this blouse. Perhaps enough to reward myself with a weekend getaway?