How do you wear a pleated skirt or shorts? As it turns out, there are lots of ways. I've had so much fun with the new SoHo Shorts + Skirt pattern, trying many different options. I have lots of inspirational images to share with you, too. So let's get started!
As you look at these photos, notice how the shorts and skirts are being worn. Most of the time they're paired with a shirt that's tucked in, to define the waist and counterbalance the volume of the skirt/shorts. Occasionally you'll see a cropped, boxy top which serves the same purpose. And every once in a while you'll see the shorts paired with a loose, longer top that's almost a tunic. This options works because the shorts are short enough to show some leg, which again balances the silhouette. Watch and you'll see what I mean. Also pay attention to the longer jackets being worn. A jacket can lengthen a silhouette, and I'll talk about that more in a couple of weeks when I have a tutorial for you. In the meantime, you can find the sources for all of these images on my Liesl + Co SoHo Shorts + Skirt Pinterest board.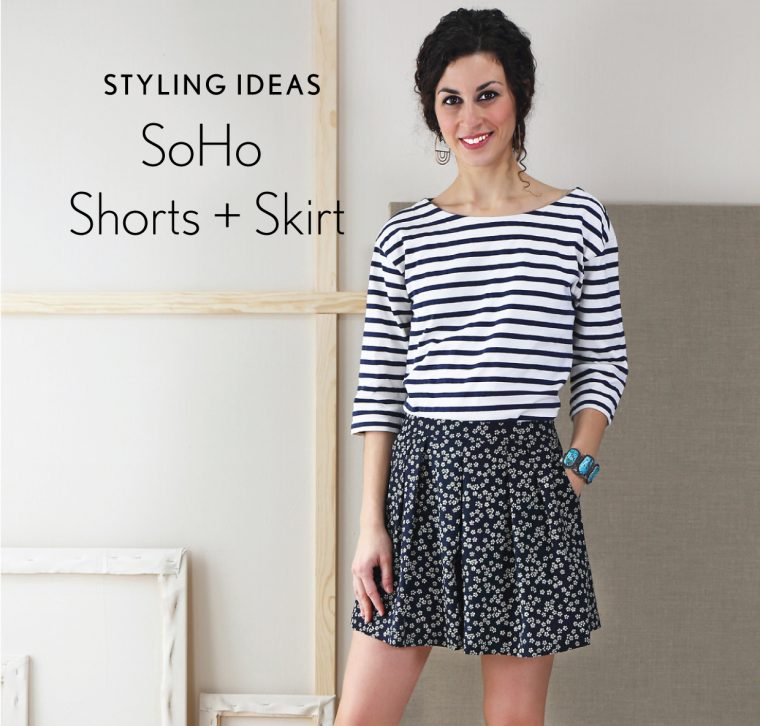 Let's looks at solids first, shall we? Obviously a solid pleated SoHo Shorts or Skirt would be extremely versatile. Here are some similar styles in classic black to show you what I mean. I especially love it with the black and white printed shirt, below, left, but that might be because I've been in a black-and-white print mood lately.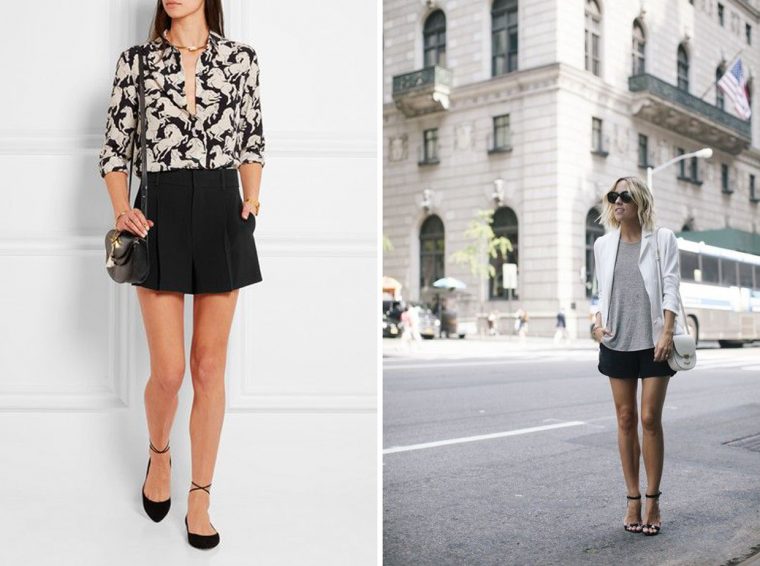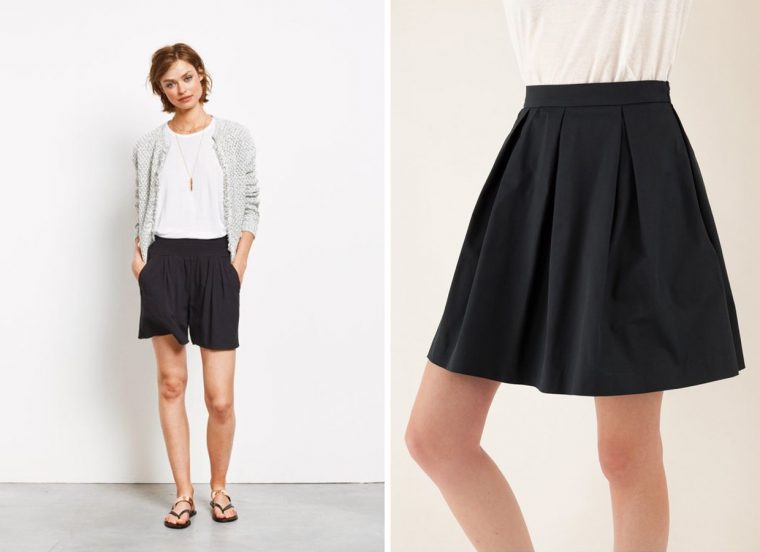 But of course there are other neutral colors, too. Note how you can wear these styles in both summer and winter, just depending on your fabric choices and how you style them. I'm a big fan of opaque black tights for winter, personally. (Shorts in the middle of winter? With tights, yes!) And for summer a tan or beige skirt or shorts lengthens your silhouette and gives the illusion of longer legs, which is something I'm certainly always trying to do. The trick is to also wear shoes that match your legs.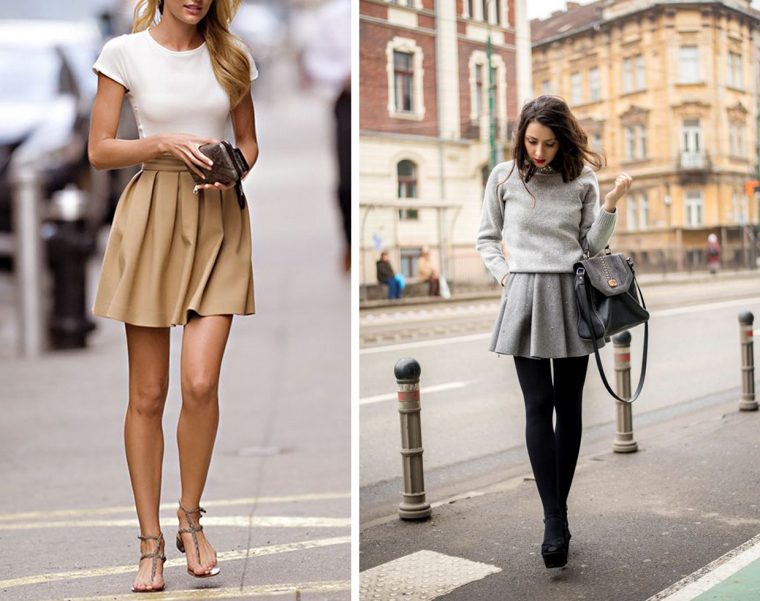 Here's are some examples of slightly less neutral solids (I love this peachy shade, which I also think would visually lengthen legs!) that would also work really well in a core wardrobe.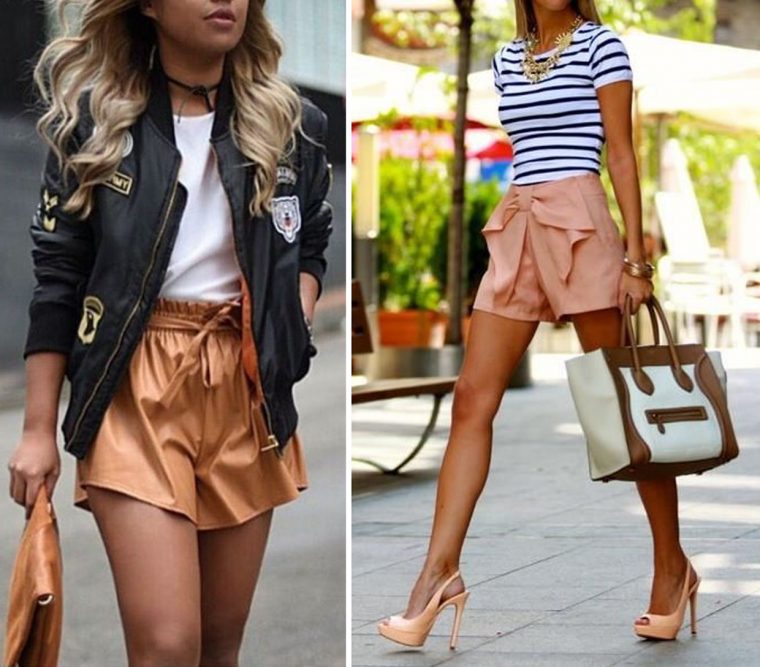 If you lengthen the skirt pattern using the lengthen/shorten lines on the pattern pieces, you can get a look closer to these skirts.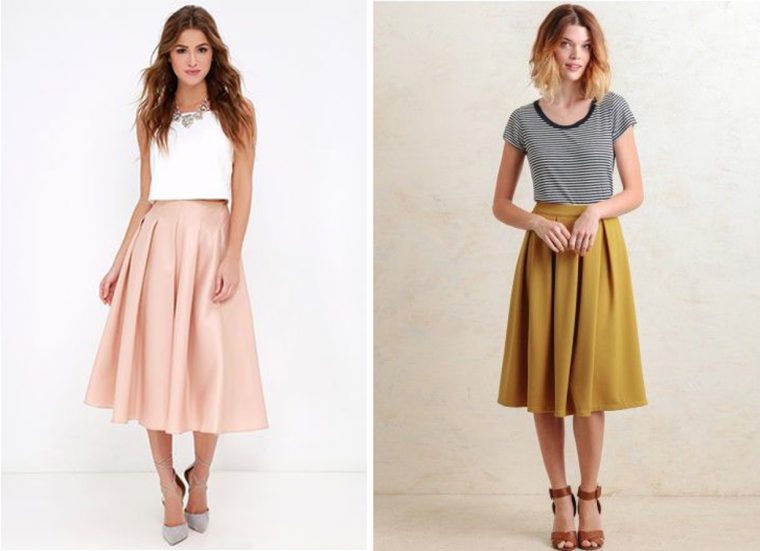 And just because I like the color green right now, here are a couple of similar styles. You could always ignore the pleat markings on the pattern pieces and simply gather the front and back if you want, so keep that in mind as another styling option for this pattern. These drapey fabrics give a much softer silhouette to the skirt. Linen and double gauze would give similar results.
The shorts are perfect for prints and busy fabrics. Look for neutral prints and soft florals and watercolors, or go completely the opposite direction and try bold, busy geometrics in loud colors! I have fun fabric options for you in both departments, which I'll tell you more about in another post.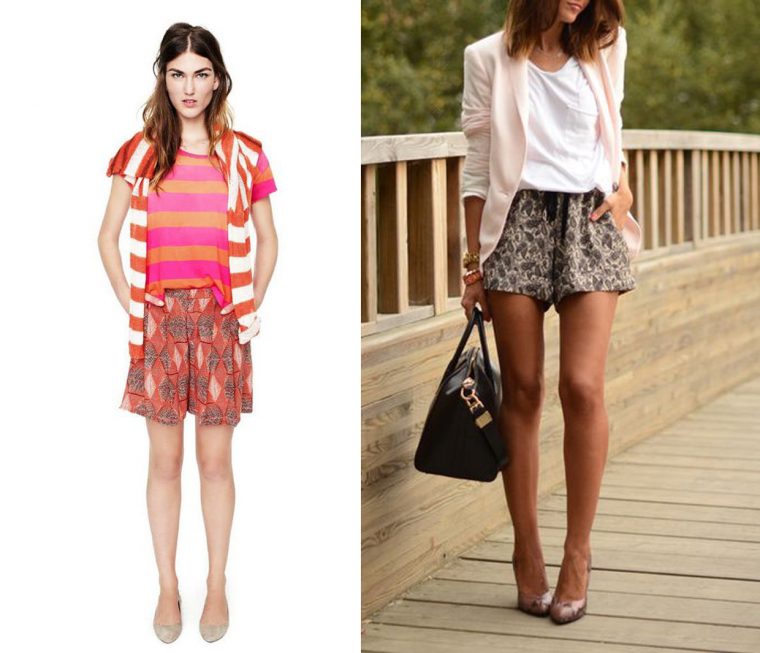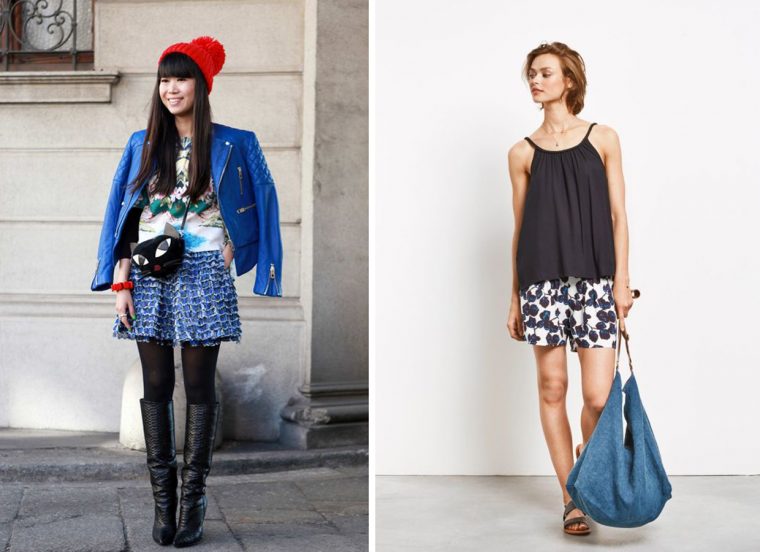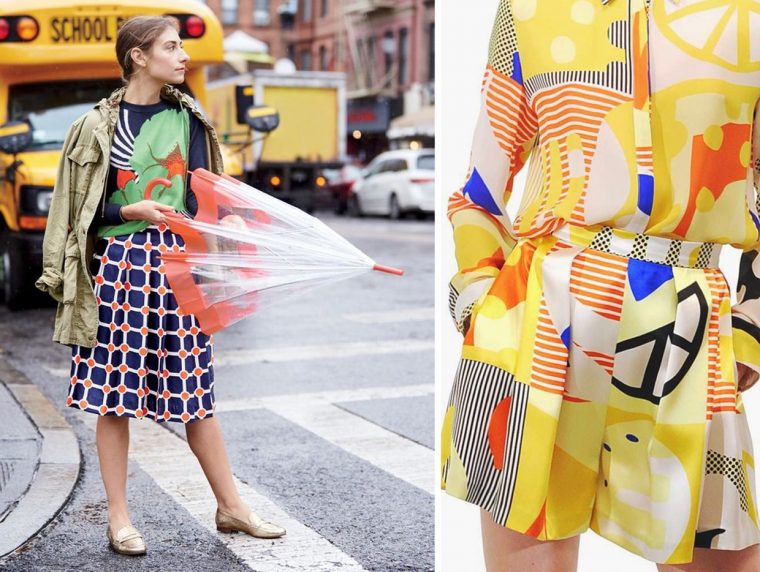 I also love the idea of sewing a blouse or top in the same fabric so that, when worn together, the two pieces look more like a dress or jumpsuit but are far more versatile since they can also be worn separately. This is such a great trick for a core wardrobe since it extends your options. I might pair this pattern with our Lisette for Butterick B6183 or B6182, both of which have a slightly boxy, cropped silhouette that would work really well with this pattern. Or, of course, you could always pair it with the Classic Shirt pattern, too.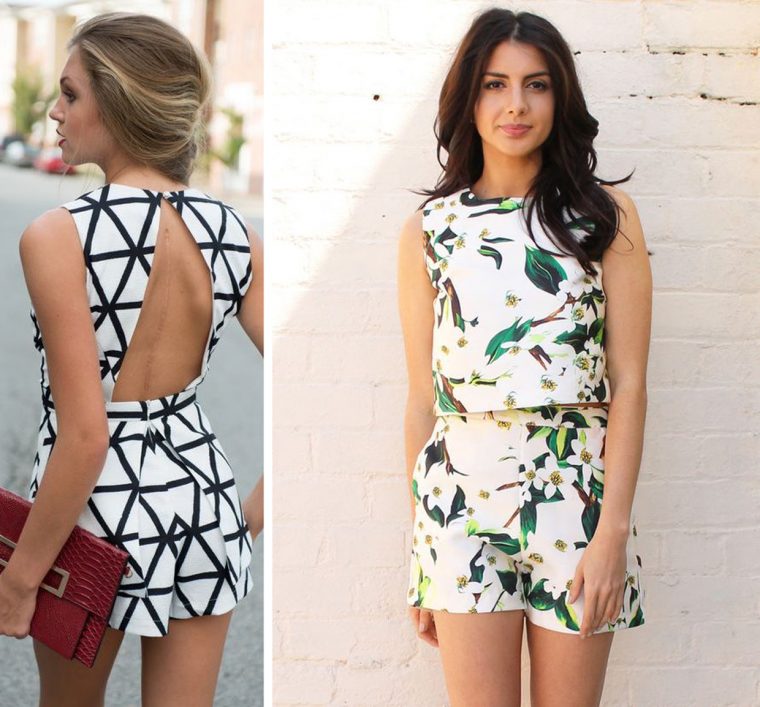 And you can dress up this pattern, too. Soft, pretty watercolor florals, textured fabrics, lace, and sheers would be beautiful with this pattern! You could even add a crinoline if you want it to be very full.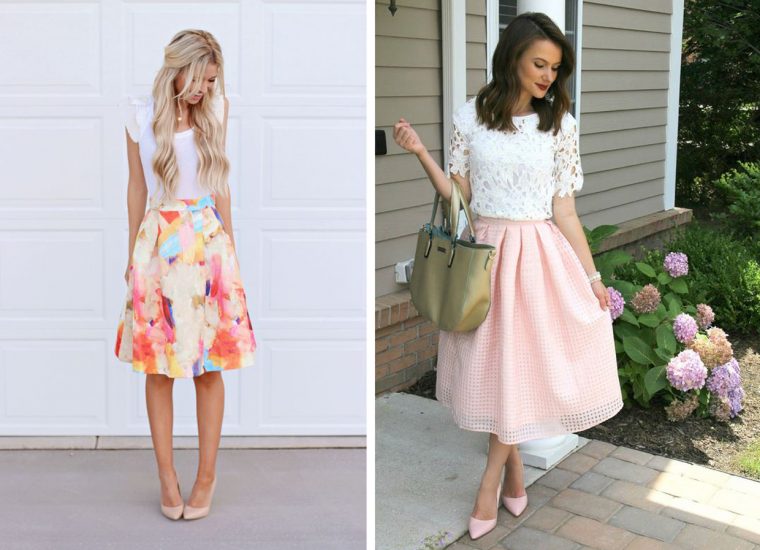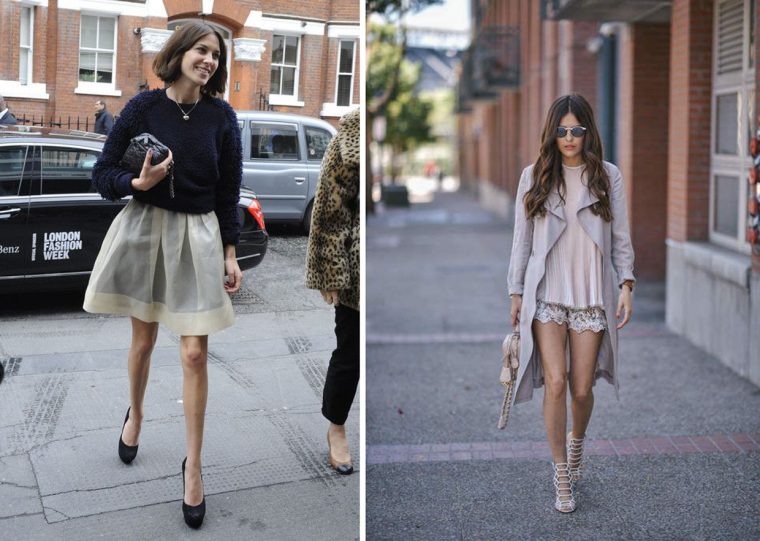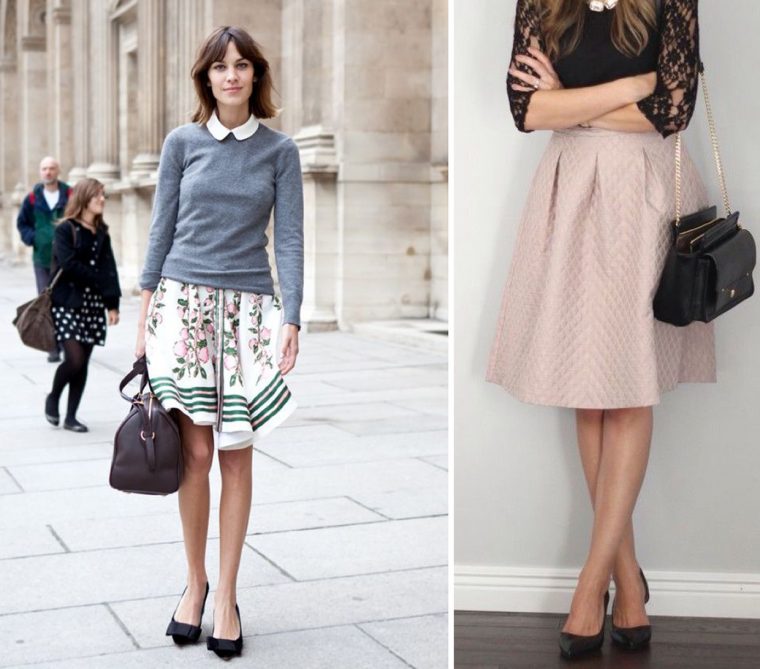 Also, I made sure to draft both the shorts and the skirt so the hem is straight, which allows you to do fun things like this with stripes, plaids, and border prints. Have fun with this option; I can imagine all sorts of things you could do!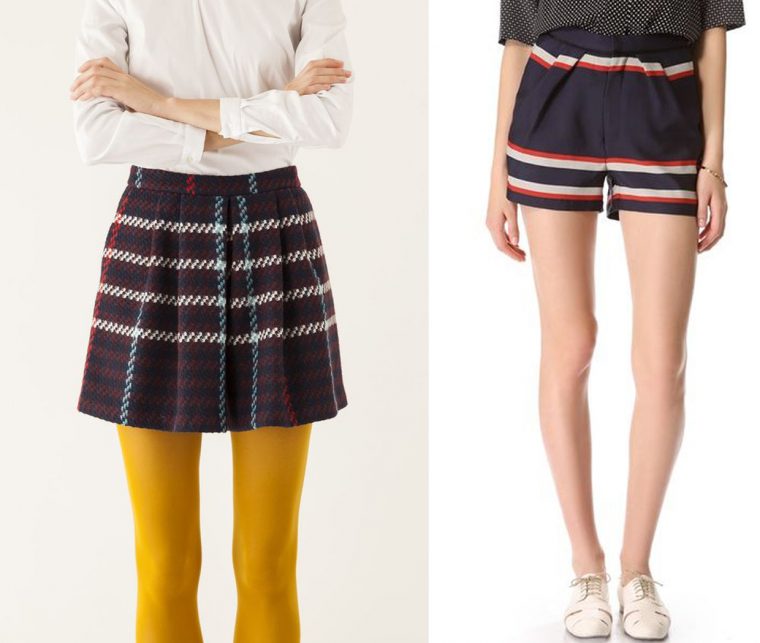 You can see lots more images, as well as sources for all of these images, on my Liesl + Co SoHo Shorts + Skirt Pinterest board, where I'll also collect fabric ideas for this pattern. Drop by to see lots more inspiration and resources.
What do you think? Are you particularly drawn to any of these ideas? I'll be back later to help you find fabrics for them!