Hello there, and happy Wednesday! I wanted to show you some fantastic projects that people have been making using the Lisette B6385 coat pattern. I love to see finished examples of patterns before I start sewing, don't you? Seeing what others made can really help get ideas flowing. This little round-up will give you a chance to see how it fits and what your friends have done with the pattern.

We always love to see photos of the Lisette clothing you make. Don't forget to tag your Instagram photos with #sewlisette and #butterick, so you can share your creations with other appreciative seamstresses.
This coat came about after I found five yards of this beautiful pale khaki and pink brocade in a neighborhood thrift store. I loved it but had no idea what I was going to make with it. Then I started seeing all these fashion trend pieces about how trench coats were everything for S/S17. I thought Liesl's pattern would be perfect for this—just add a belt.
The construction of the coat went super smoothly. I made a size 12 based on the finished bust measurements and I luckily didn't need to make any fit adjustments. To give a nice shape to the sleeve, I added a sleeve head and found this worked well in terms of support. I cheated and had the beautiful bound buttonholes made in the garment district at Jonathan Embroidery on W. 38th Street (love that place!).
The inside is lined with pink silk charmeuse. The label you see is a vintage label from my personal collection of old garment labels. I just thought it looked perfect with this coat!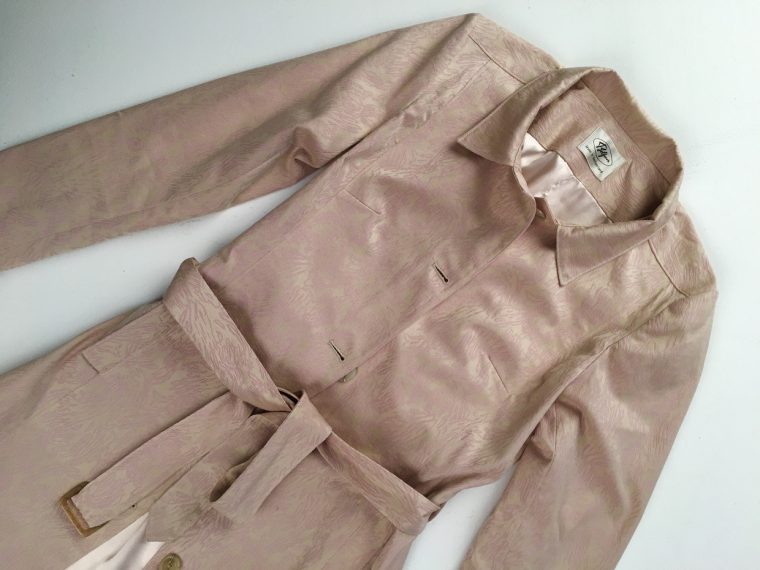 I'm really pleased with my new coat! Carlos, our designer for Vogue Patterns, told me it looks like something I'd pay a lot of money for at Saks Fifth Avenue. Nice!
This coat was one of those projects that started with the fabric. Its an amazing Burberry wool coating from which I knew I wanted to make myself a classic coat which I would get wear out of for years to come.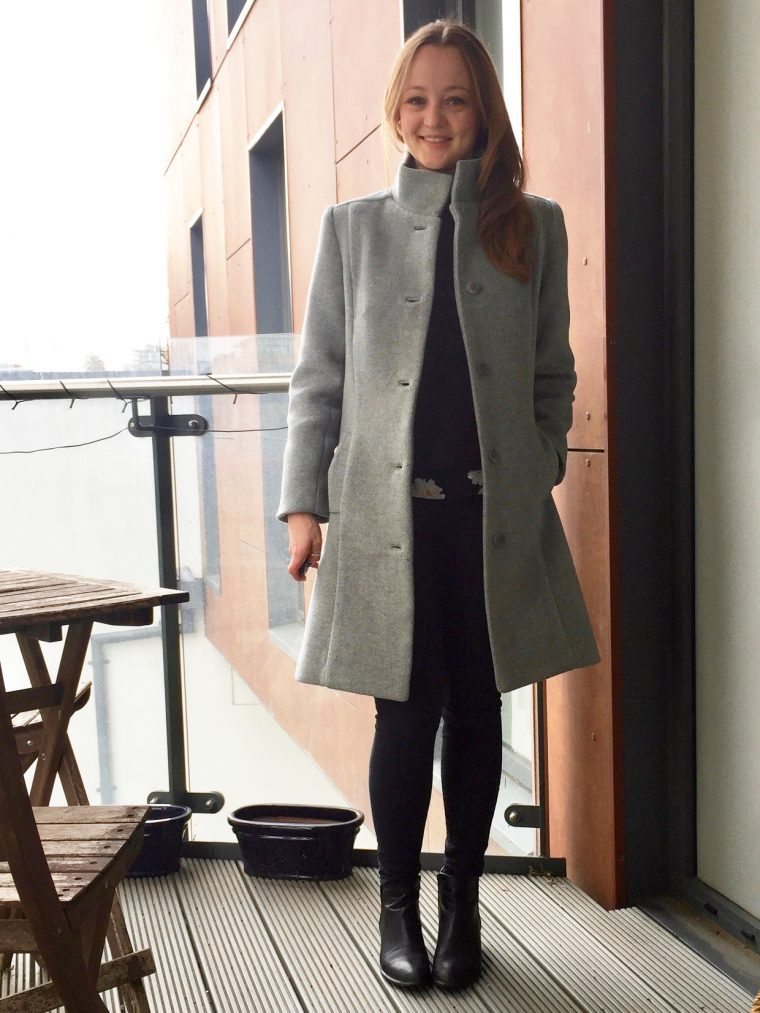 I looked at a lot of patterns but the Lisette 6385 for Butterick proved to be just the ticket with its princess seamed cut and two piece sleeves. View C with the stand collar really sold it for me as it feels a little more contemporary. It was my very first tailored wool coat so I was a little daunted by the construction but the instructions were really great, breaking it down into small steps. I added in bound buttonholes to make it extra special.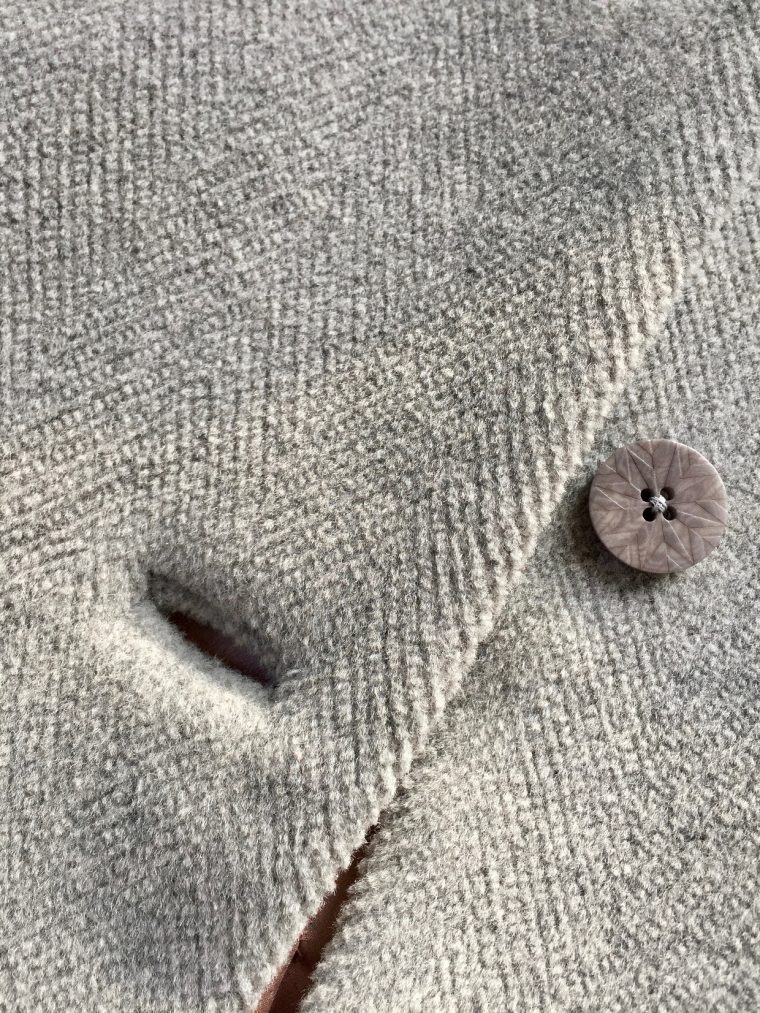 I do feel like I spent more time at the ironing board than the sewing machine with this one as so much shaping of the wool needed to be done with lots of steam and I couldn't emphasise the importance of my tailors clapper, ham and sleeve roll more in helping me achieve this. I enjoyed every step of the process and couldn't be happier with the finished garment!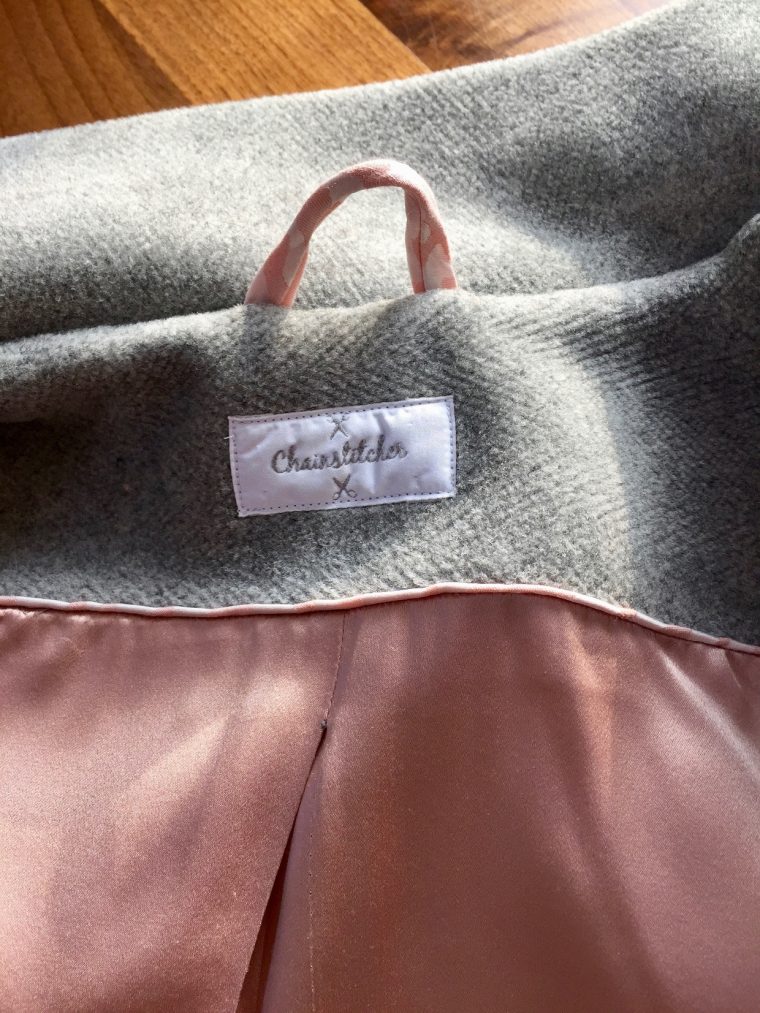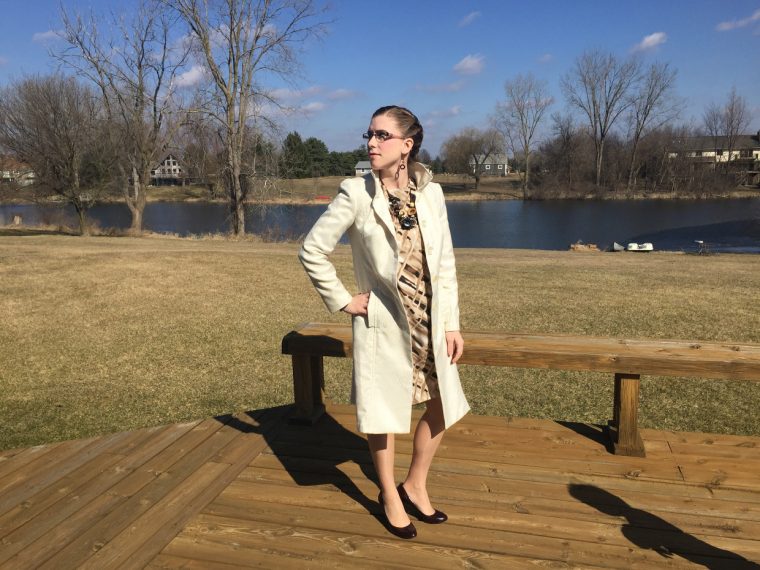 I used a 120″ wide mystery fabric from a grab box (this was meant to be a wearable muslin before I spend $30/yard on wool). It's probably a polyester with some metallic fibers. The lining is something I've had in my stash for ages, probably polyester, too. I interfaced everything using advice from Alison Smith. I took her craftsy classes on tailoring. I did canvas chest plates, hand sewn shoulder pads/sleeve heads. I also used Sara Alm's class on linings to figure out how to attach free hanging lining. I did flat piping using an old dress I sewed but no longer wear. I was glad to repurpose that. The insides are my proudest part.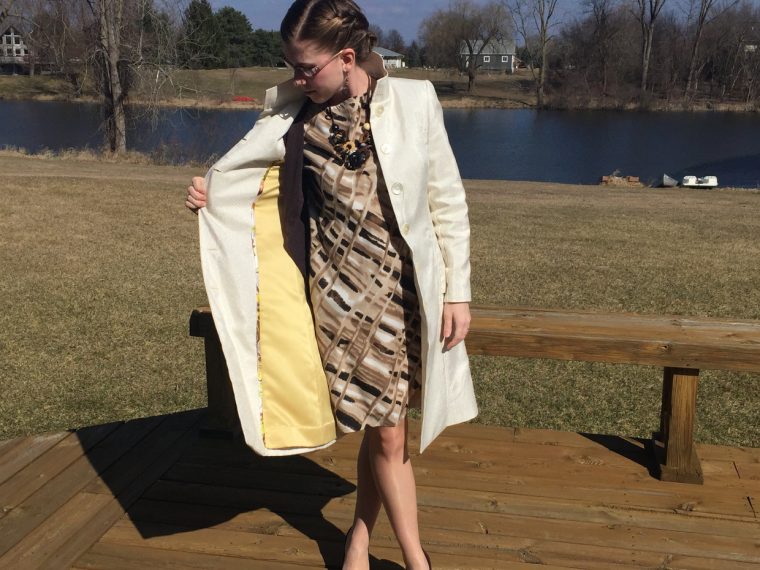 I also just acquired a used sewing machine, a Viking iris, to embroider my name. That was a fun detail I've never been able to do.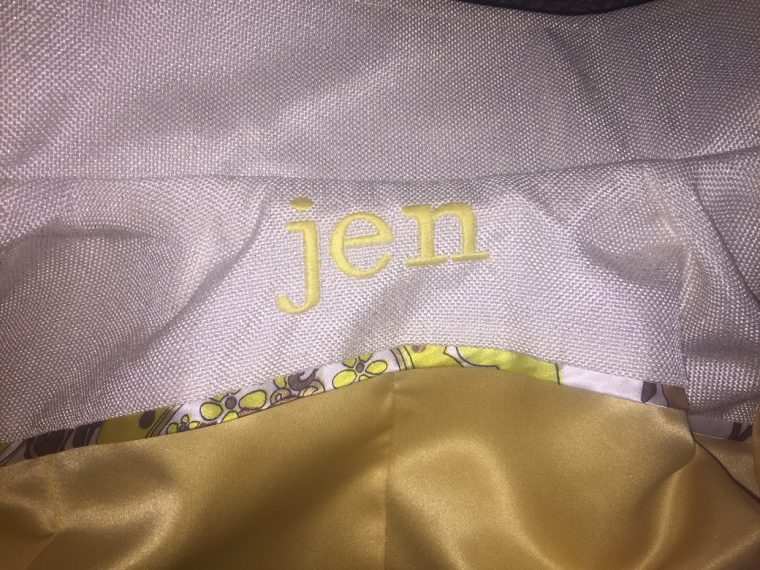 Also, I hand worked the swing tracks. That was the best I've ever had those turn out.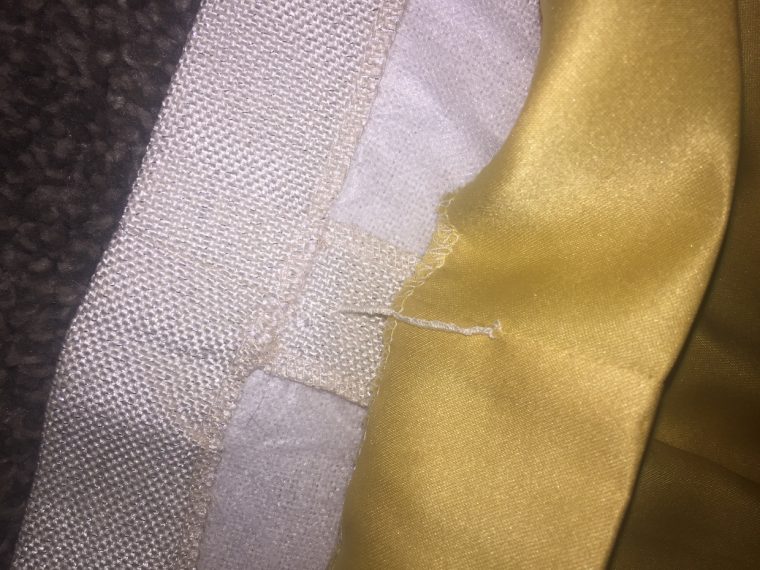 My favorite part is the fit. I'm a pear shape (more so since having my son) so usually fitted coats gape around my hips. It's refreshing to have a well fitted coat that helps took balance my shape, not exaggerate it.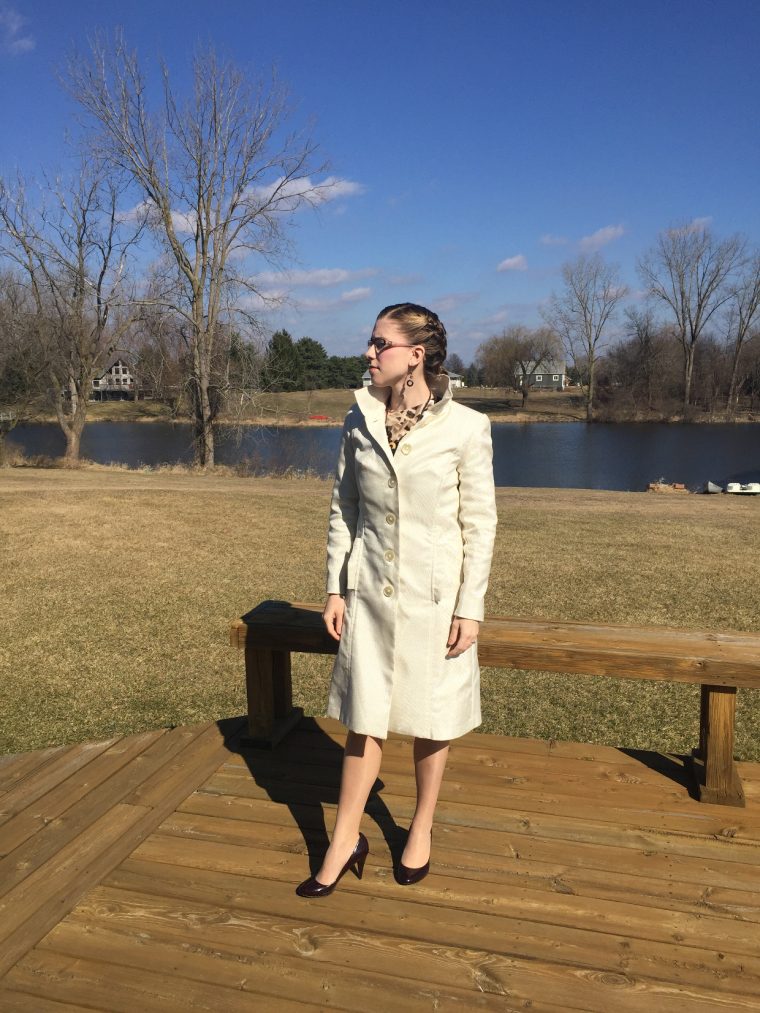 Overall I probably spent three weeks of my toddler's naptimes working on this. It's not a quick sew when you have to start and stop so often, but so rewarding. Next time I'm investing in some silk lining and proper wool. Maybe I'll even interline with thinsulate. I'll have to size up a bit for layering. I'm really looking forward to that project next fall. I live in Michigan so this is a perfect spring coat. Every time I wear it I get loads of compliments.
My coat is made from a Cashmere/Wool blend. The lining is a Kasha lining.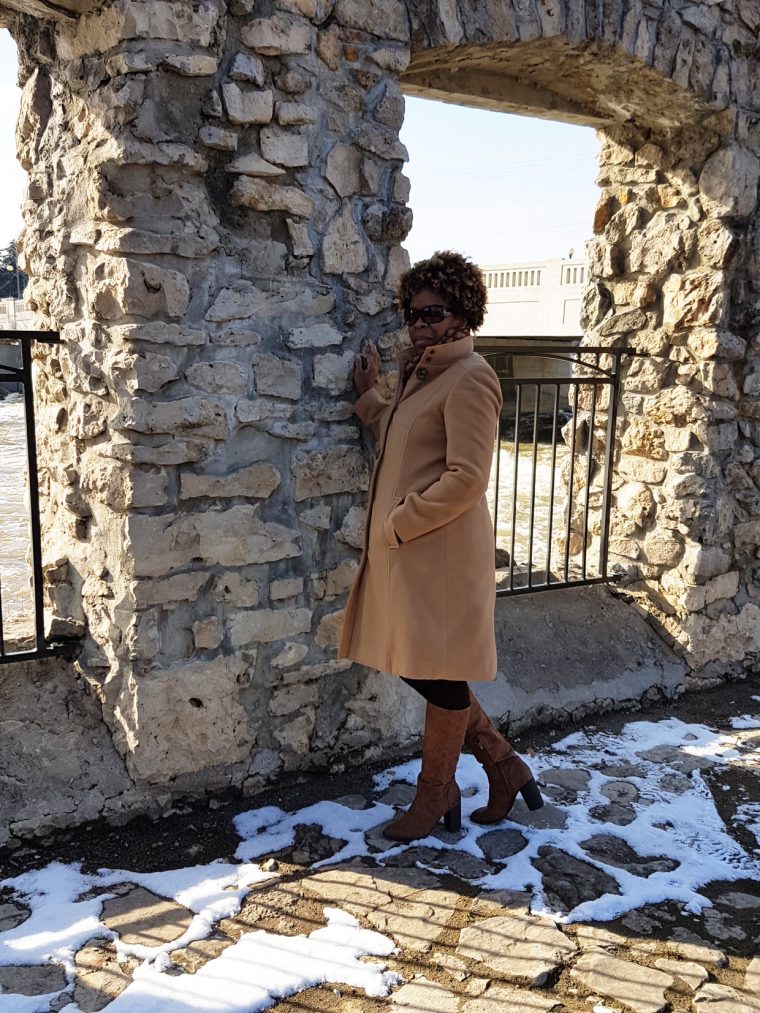 This was my first coat and I added a few more steps to the construction. I added a center seam to the back panel
For interfacing I chose hair canvas and applied it using the pad-stitching technique for a more crisp finish.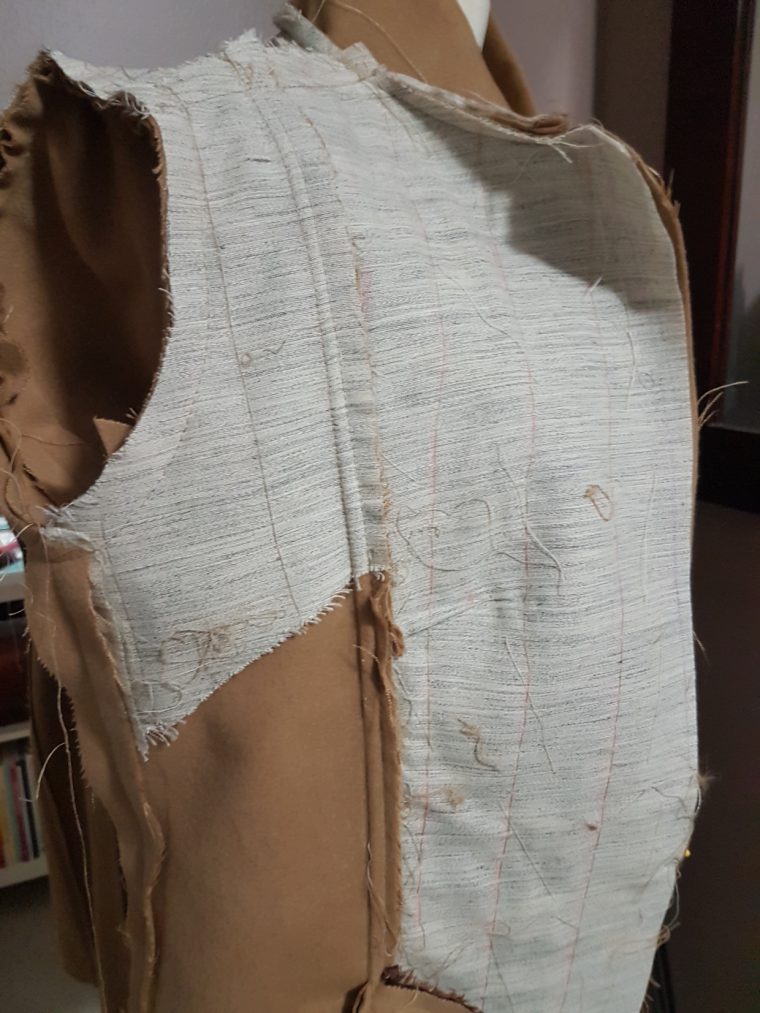 To the sleeve I added a sleeve head to avoid dimpling.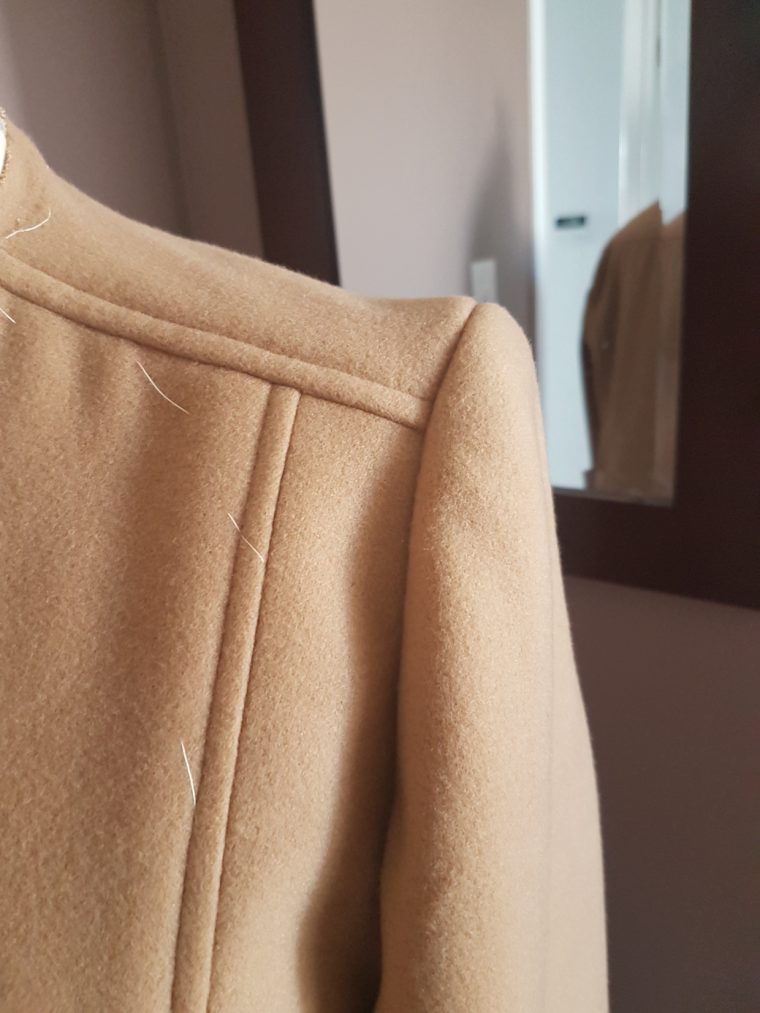 The collar of view C was too high for me so I cut it 1/2″ narrower so that when it was constructed it would be 1″ less in height. I also wanted to wear the collar open to show my scarf so my buttons and buttonholes on the collar are just for style. The buttons I bought in Trinidad last month. I must admit my cousin talked me into buying those and now I am glad I did.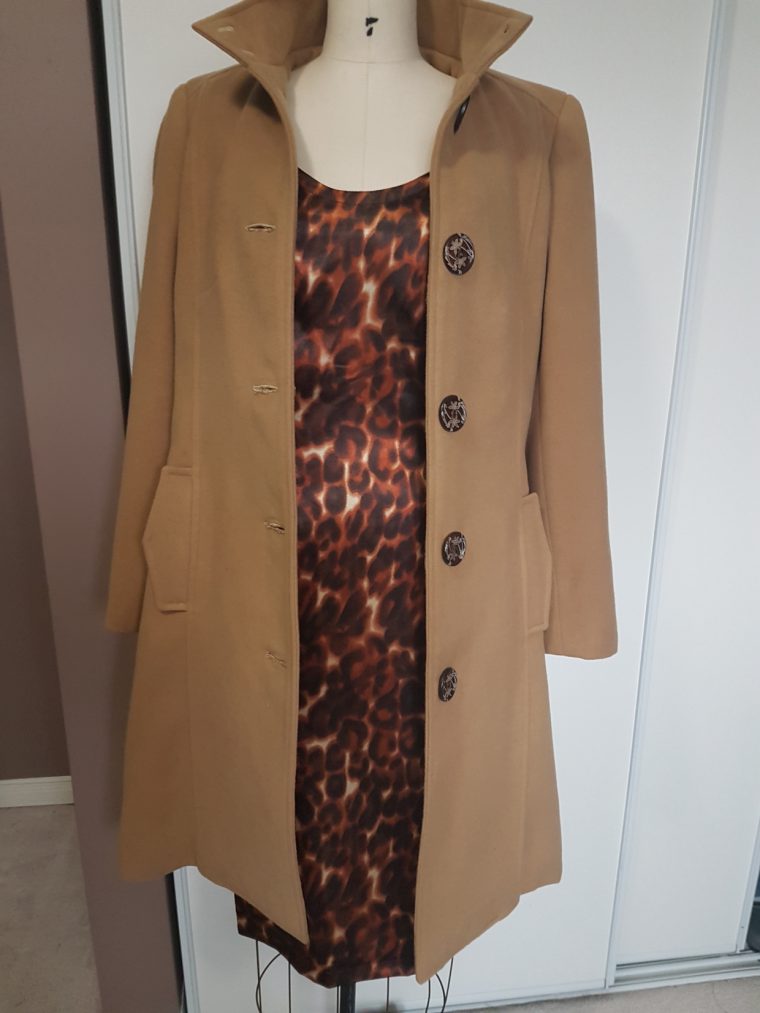 I would definitely make this again.