Believe it or not, I actually did some sewing! I thought you might like to see what I made most recently using the Building Block Dress.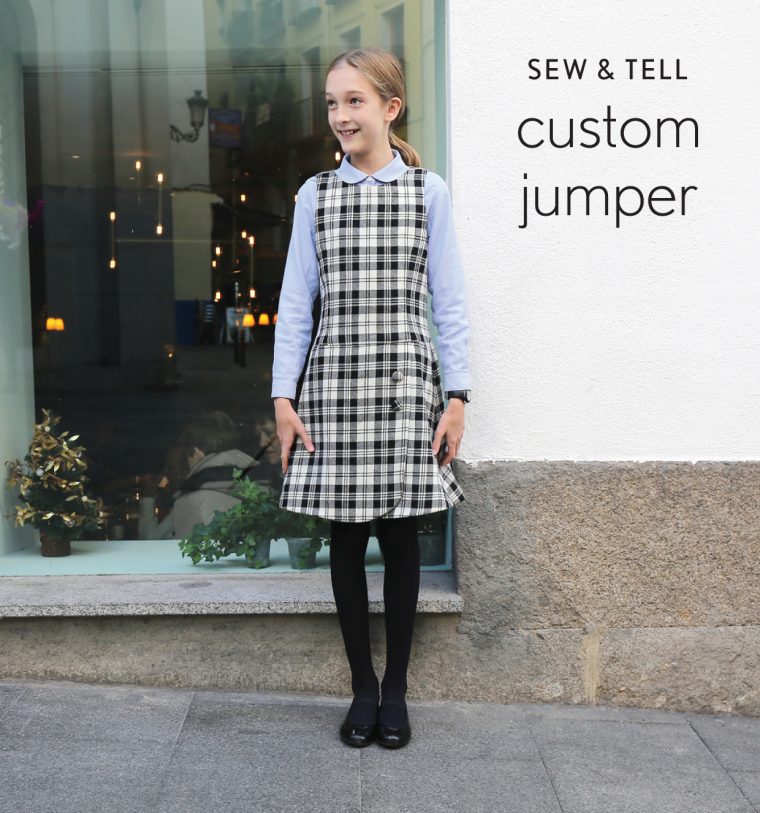 Name: Liesl
Project details: Wool jumper, re-sized.
Back when I was designing for Tommy Hilfiger, I used my employee discount to purchase a jumper as a gift for my niece. My sister dutifully held onto all my niece's clothing so it could be passed along to the rest of the girls in the family, and a few years ago we inherited that same jumper as a hand-me-down. S loved it. She wore it until the dress was far too short, and then she added leggings to wear it as a tunic as we often do around here with beloved dresses.
Last year we finally agreed the jumper was just too short and needed to be retired. S was so sorry to see it go and requested that I sew her another one. She wanted one as similar to the original jumper as possible, so we chose a black and white wool plaid that reminded us of the original dress and set it aside for the project.
Pattern used: Building Block Dress pattern, size 8 (lengthened to size 12ish).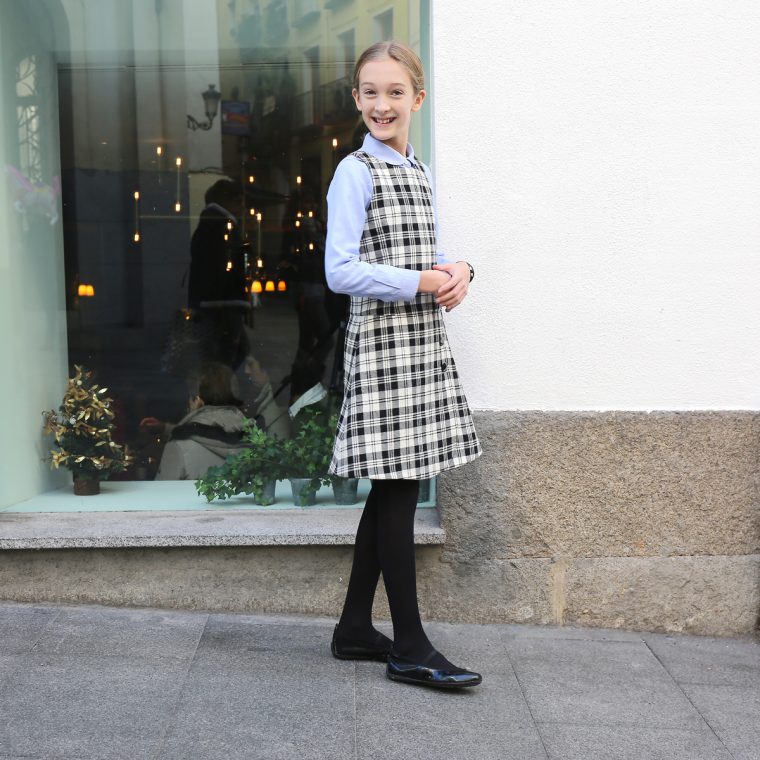 Fabric used: Wool plaid from Ribes y Casals (my favorite fabric store in Madrid).
Did the fabric work well? Yes, although I can't say it's ever fun to sew with plaid, especially when you're making darts that should mirror each other. Mine are close but not perfect. But I managed to match the plaid everywhere else!
How did the sewing go? Fun! The original jumper was well made, and I decided that I would start with the Building Block Dress pattern to recreate it in a larger size for her. I used a few techniques that aren't covered in the book: specifically, adding darts to enhance the fit through the waist and opening the armholes a bit so it could be worn with a shirt or blouse underneath (not too tricky, really). I included an invisible zip, full lining with facings at the neckline and hem (just like the original dress), and covered buttons at the wrap skirt closure.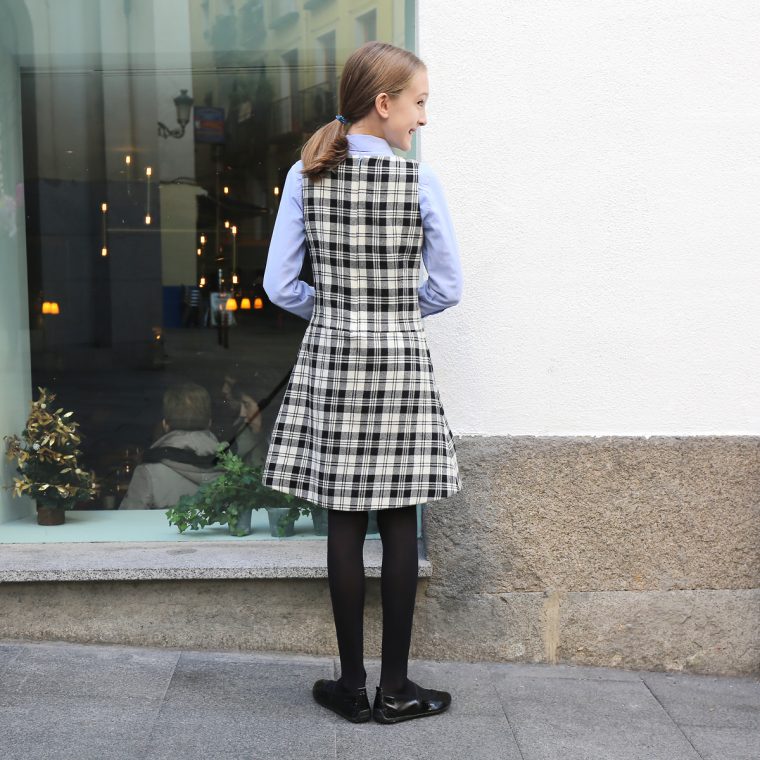 What was the best part? The finished jumper is very, very similar to the original, and she's delighted with it! Yesterday as she was getting dressed (in the jumper, again), she mentioned to me that she wears it almost every weekend. She wears a school uniform during the week, so that means she's wearing the dress more often than anything else in her closet. I'd call that a successful project, right?
What else? I also used a technique to sew the lining and facings that I'll show you next week as a tutorial. It's sort of a cheater method that I use when I'm feeling lazy or when there are a lot of curves on the facing.