If you use Instagram, you've almost certainly seen these mosaic posts everywhere for the past few weeks. They're a compilation of the  most-liked photos from last year, and you can visit 2016bestnine.com to generate your own. Here is ours: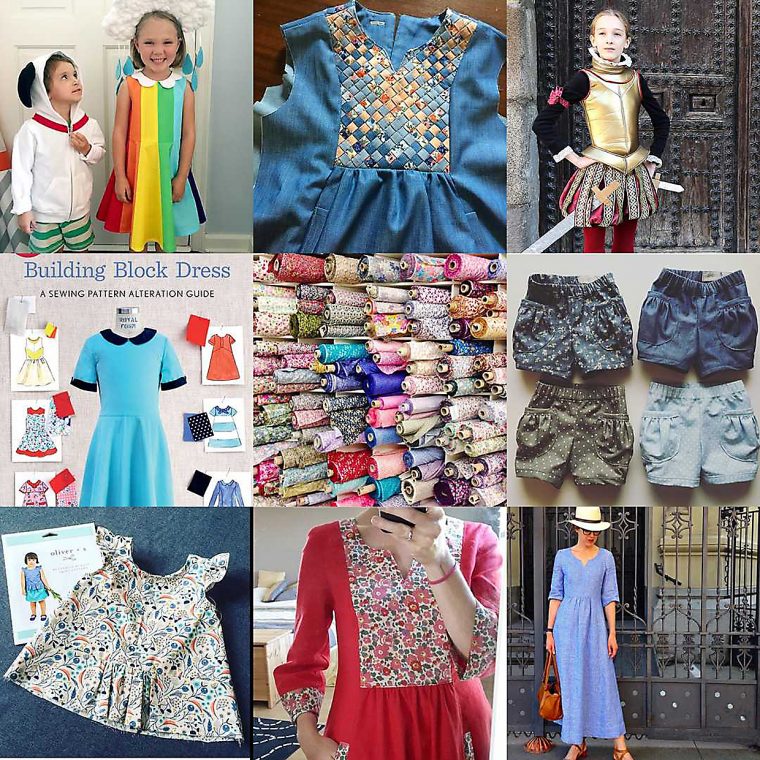 Do you know what I love about this collection of images? Many of them are from you, our customers and friends! You did some really lovely sewing in 2016, and we get so excited when we see all the wonderful things you're making. I hope you've stopped to consider the year and how much you accomplished. I'd love to see collections of your Oliver + S, Liesl + Co, Lisette for Butterick, and Straight Stitch Society makes from last year. I hope you'll consider making a mosaic of your 2016 Oliver + S sewing to add to the Flickr group or post it to Instagram (use #2016oliverands so we can find you). (Mosaic Maker is a good tool that makes quick work of it.) We'll do a round-up of your mosaics sometime in the next couple of weeks when you've had time to assemble and post them. You might be surprised to see everything you made, and you might be even more surprised when you see how much your children have grown!
So here's to 2017 and all the exciting opportunities it will bring for more sewing and for developing your sewing skills. I'm busy developing a long list of tutorials and ideas that we'll be sharing with you this year, and I think it's going to be a great year. We're going to have a lot of fun together.
What are you hoping to accomplish this year? Do you have any sewing plans or goal? Or do you prefer to wing it?
Save