The entries have all been received, and the voting is over! It's time to announce the winner and the runners up in the Building Block Dress Design Contest. Here we go!
The second runner up is Molly's Dress by Darcy Struble.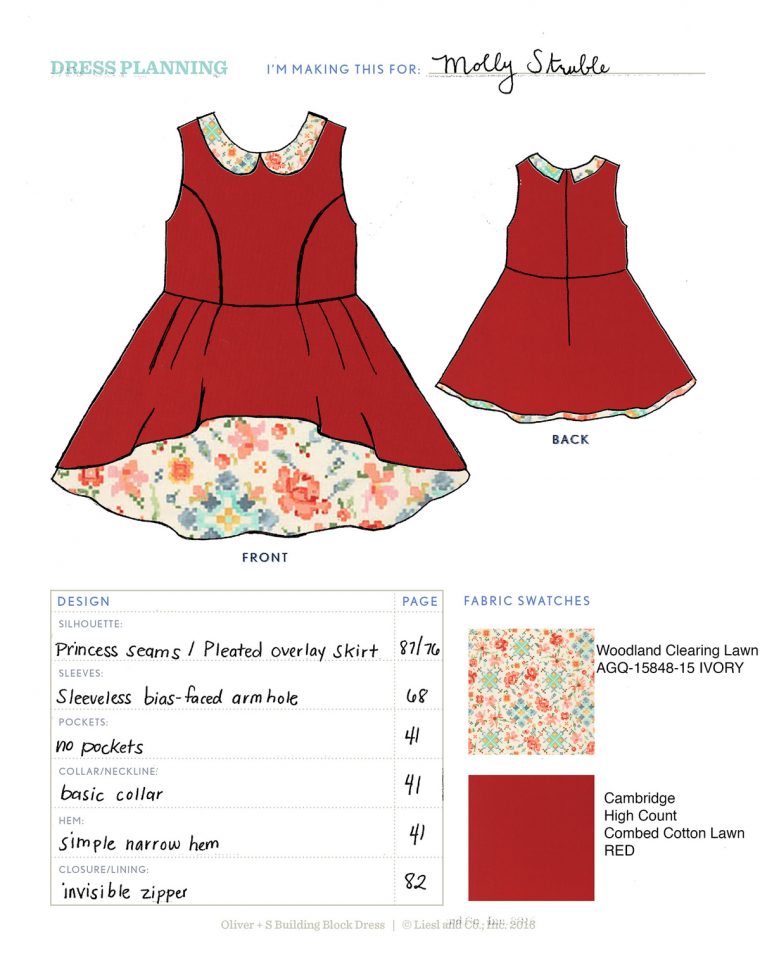 The first runner up is Layla's Entry, submitted by Meredith Daniel. Layla gets a special commendation for designing her own dress. Way to go Layla!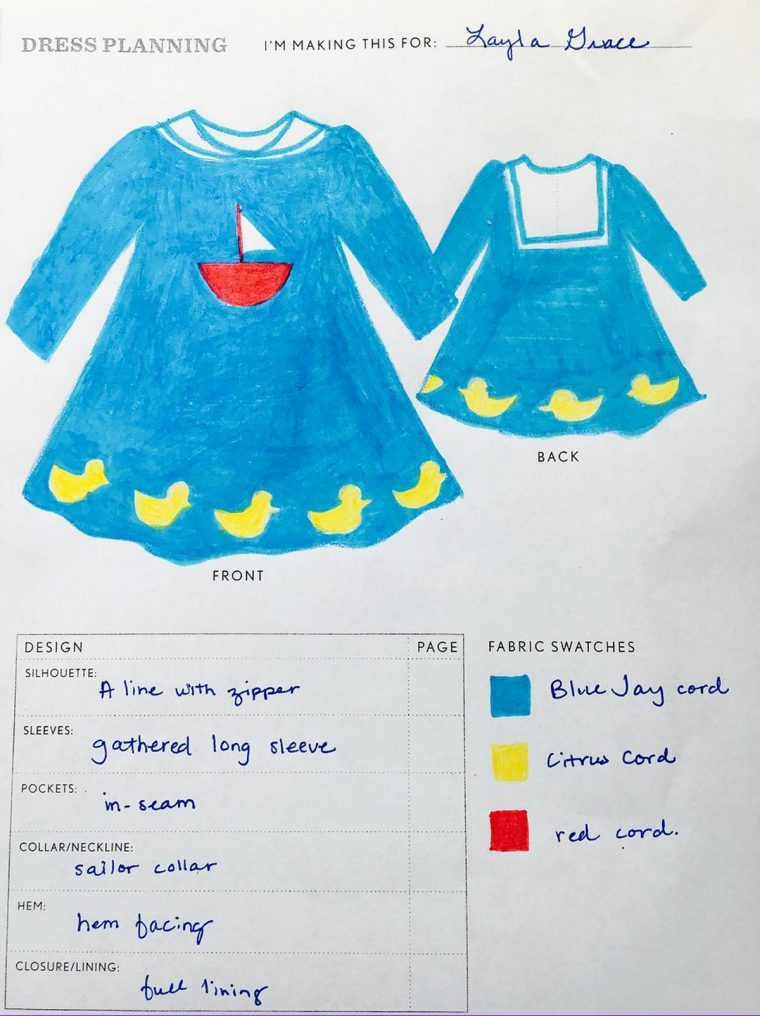 And our winner is Steph Arbogast Spann with her layered design called Over and Under. Steph will receive the fabric to make this dress from our friends at Robert Kaufman.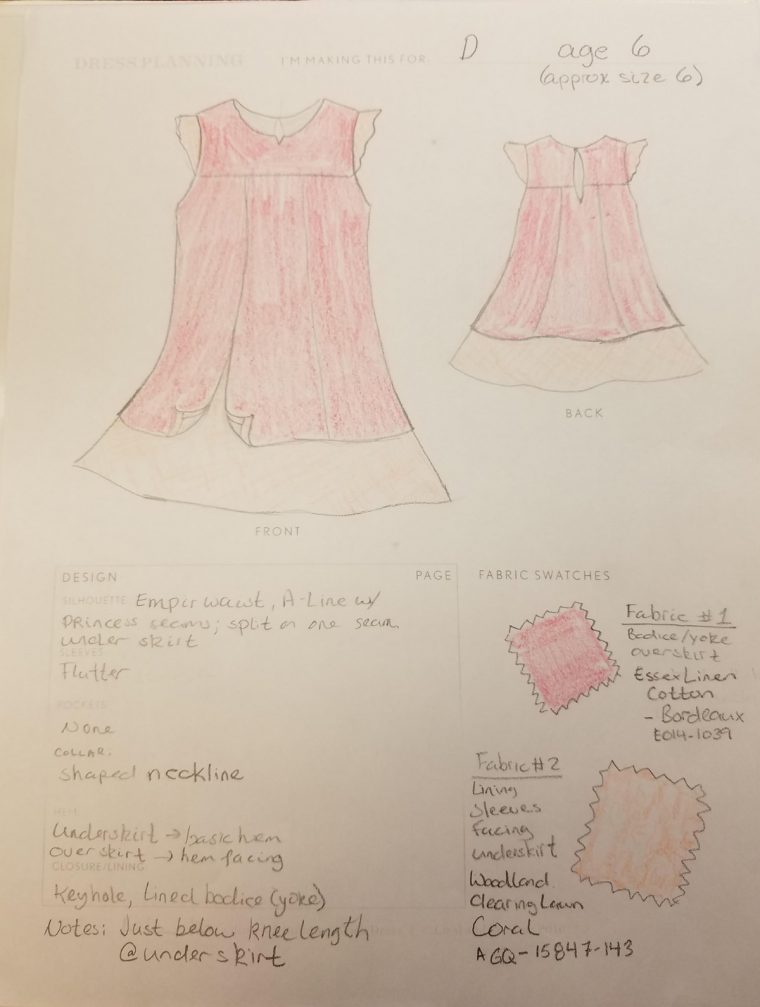 Congratulations to our winners, and a big thank you to everyone who participated in the contest and to everyone who voted. Here's a round up of all the entries and the results of the voting. (If you're reading this in your email or a feed reader, you may need to click through to our website to see this.)