Hello friends!
Thank you for your wonderful response to my new book! I'm glad you're as excited about it as I am, and I'm ready to dive into it with you to help you get acquainted with the techniques and methods that it covers. Are you excited to become a designer and to make your creative dreams a reality? I'm excited to help you get there!
With that in mind, I've invited a select group of sewing friends to participate in a great big book tour to get things started and to start you thinking about all the different ways you can use this book. The book tour will start digitally, and then, in late October and the first half of November, the book tour will hit the road and I'll be traveling across the United States to meet many of you and to work with you in person to help you make your own designs a reality.
Starting tomorrow, and continuing every Monday, Wednesday and Friday for the next three weeks, stop by the blog to see who each special guest is for the book tour. We're not going to announce them in advance because we want it to be a surprise, so three times a week you'll get a special sneak peek into what one of our friends has done with the Oliver + S Building Block Dress book.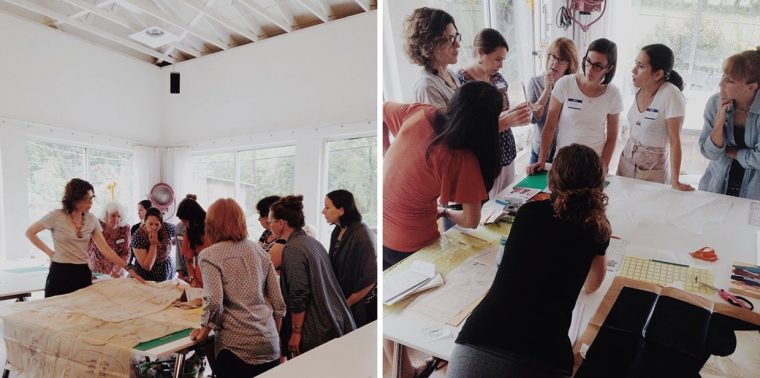 After the digital book tour wraps up, I'll be packing my bags and heading across the ocean to Houston in time for Quilt Market, and then on to the physical book tour. I hope you'll come out and join me!
Here's the road trip book tour schedule. Follow the links for workshop details and sign-up information:
If you're anywhere near any of these cities (or you're willing to travel to them–road trip!) hurry and sign up for these workshops! Space is limited. So is my travel time. (S is already freaking out that I'll be away from home for Three. Whole. Weeks.)
See you soon! And don't forget that the online book tour starts right here tomorrow. I think you're going to like our first guest. You already know her, I'm pretty sure.