Let me introduce you to Jennifer. She's here today to share her favorite Oliver + S pattern, which she was kind enough to take the time to do.

Are you curious how others store their Oliver + S patterns? Here's how Jennifer stores hers. We are so happy to have you here, Jennifer!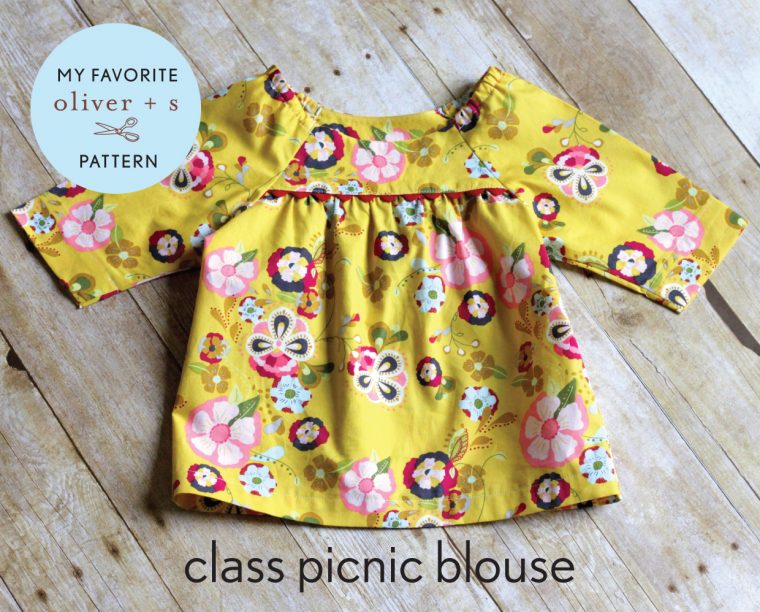 Hi, y'all! I'm Jennifer from Avery Road Handmade. I'm so excited to be here today to talk about my favorite Oliver + S pattern!
I learned to sew basics when I was a child but didn't make my first piece of clothing until the summer of 2014. In 2015 I opened my small, home based business, Avery Road Handmade, selling custom handmade clothing to help even out with our family's budget while my husband is working on his doctorate. I have so much fun creating special outfits and twirly dresses for my customers, but I also try to make as much of my 4 year old son and 2 year old daughter's wardrobes as I can.
I stumbled upon Oliver + S via Pinterest a few years ago and fell in love with the classic style and all the boys patterns. In 2014 I made the Sleepover Pajamas for my son's Christmas pajamas and was so proud of the way they turned out. I remember joking with my sister-in-law that the pattern made my sewing skills look much better than they actually were! I was officially hooked! Almost two years later I think I've achieved full on Oliver + S fan girl status. I currently have 26 Oliver + S patterns, the Little Things to Sew book, and several Liesl + Co. and Lisette patterns. I love the classic style, impeccable fit, fantastic and thorough directions, and I'm still always in total awe of and in love with the finished products.
When I was asked to write about my favorite Oliver + S pattern I was so torn. How could I possibly pick one favorite? I felt like I needed to break them down into categories like a Hollywood award show.
Favorite pattern for a baby shower gift: Lullaby Layette Set.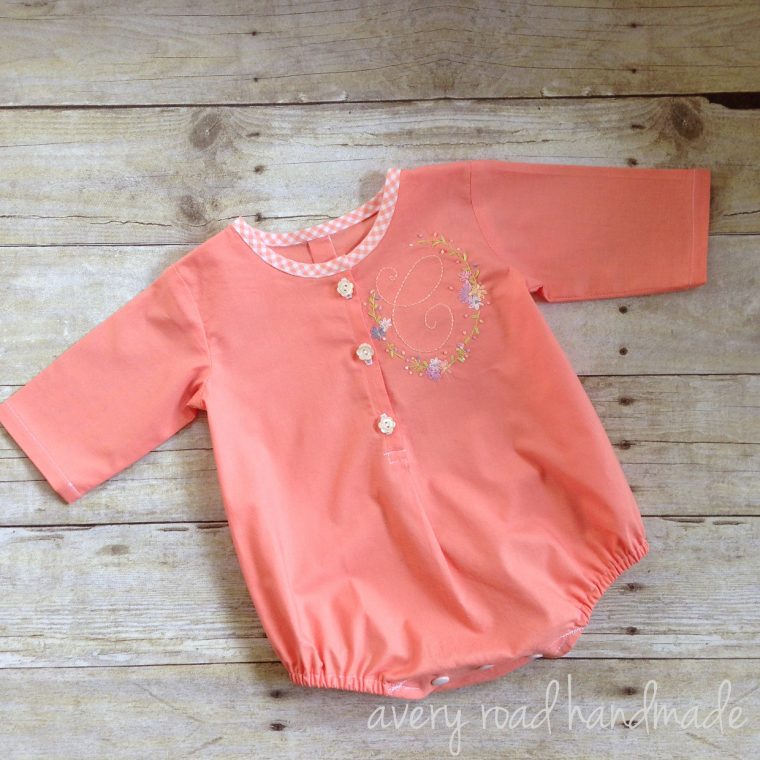 Favorite pattern to showcase a fun fabric: Rollerskate Dress + Tunic.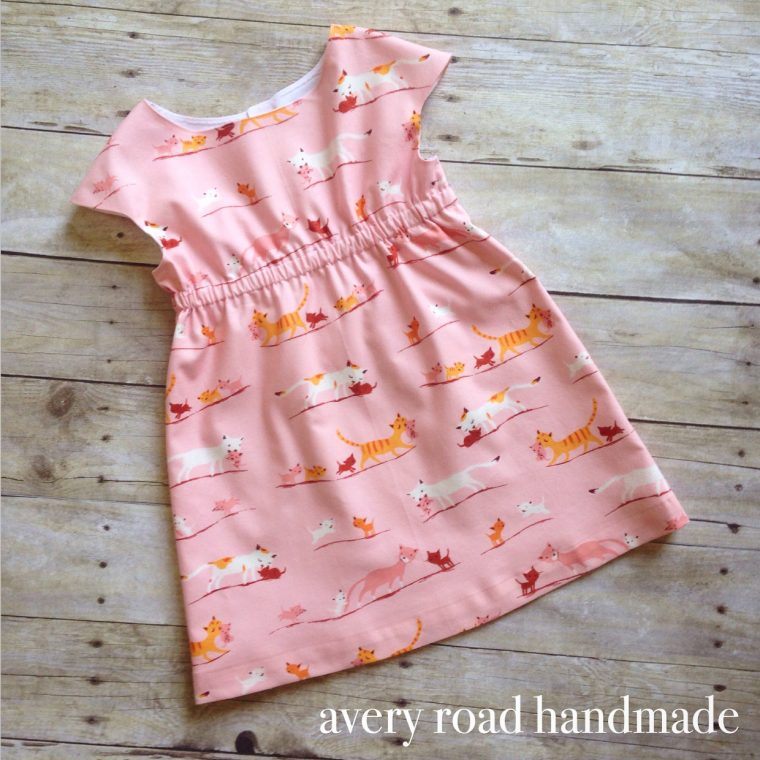 Favorite pattern for a summer outfit: Butterfly Blouse (with Seashore Bloomers).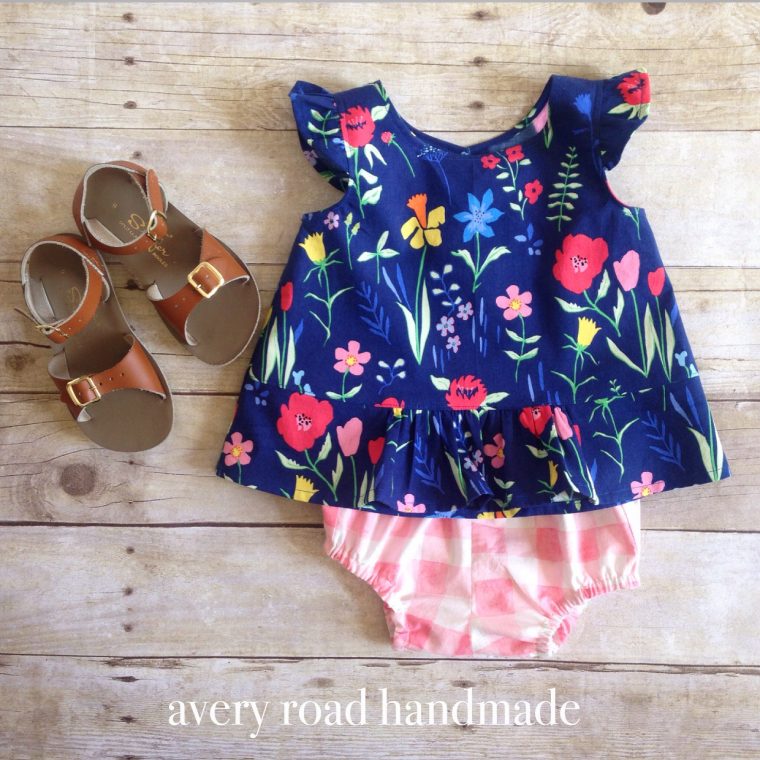 Favorite pattern for a quick sew: Ice Cream Dress + Blouse.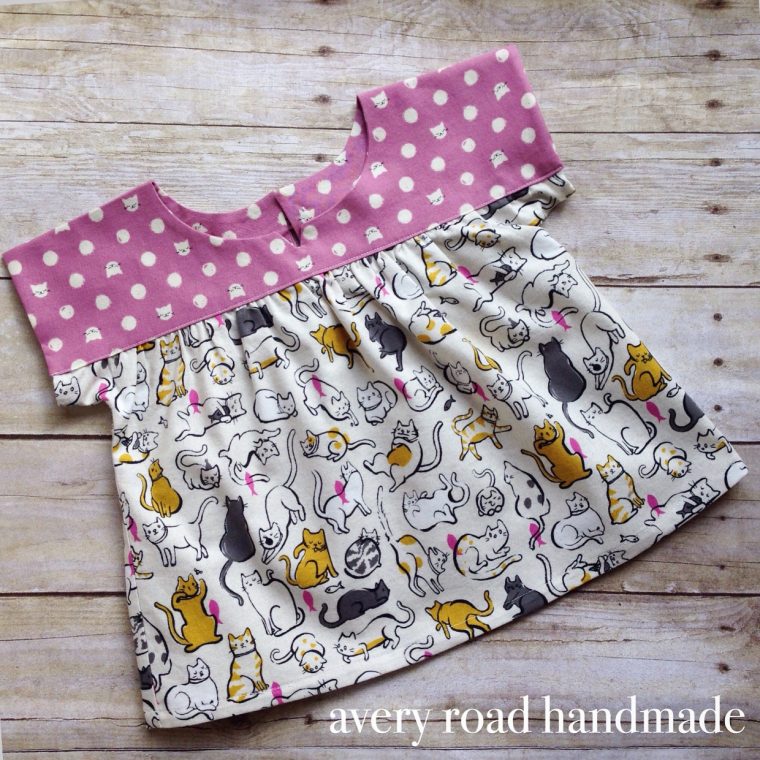 I could go on and on, but picking one favorite pattern was a real challenge. There are so many lovely ones I haven't even had a chance to sew yet! I finally realized that of all the clothes in my daughter's wardrobe, the Class Picnic Blouse I made for her last fall has been worn every single week since I made it.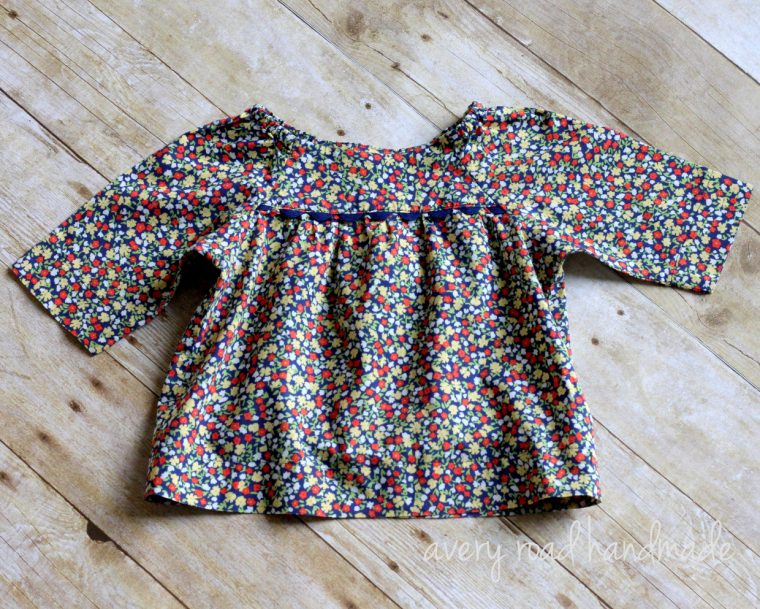 We live in Texas where it can be 80 degrees any month of the year, so this blouse made in cool cotton lawn has really been an all seasons piece for her. She's worn it with bloomers, (with and without tights underneath), skirts, jeans, leggings, and shorts. With rain boots, winter boots, Mary Janes, and sandals. It mixes and matches with so many other pieces in her wardrobe. The elastic at the top means no fussing with closures and ensures she can dress herself.
From a sewing standpoint, I adore this pattern for the small details that make it come together so well. The pattern piece for the sleeves is designed so that it makes it easier to hem and has a cleaner finish in the end. The yoke is perfect for adding a small embellishment with trim. So far I've tried ric rac and piping, but I'm dying to do one with hand embroidery and lace insertion. And Oliver + S patterns have made me a true believer in understitching and how something so small can make such a huge difference in the appearance of a final product!
I'm currently planning out my daughter's fall/winter wardrobe for this year and making a capsule wardrobe so that when she inevitably pulls random things from her closet and dresses herself, hopefully they'll at least somewhat go together. She loves pink, so pink is definitely a recurring theme in most of the pieces I have planned. Hey, you're only two years old once, why not wear pink every day? The Class Picnic Blouse is such a perfect wardrobe staple, there was definitely room in her capsule wardrobe for more than one.
A sweet cream version with pink flowers and piping: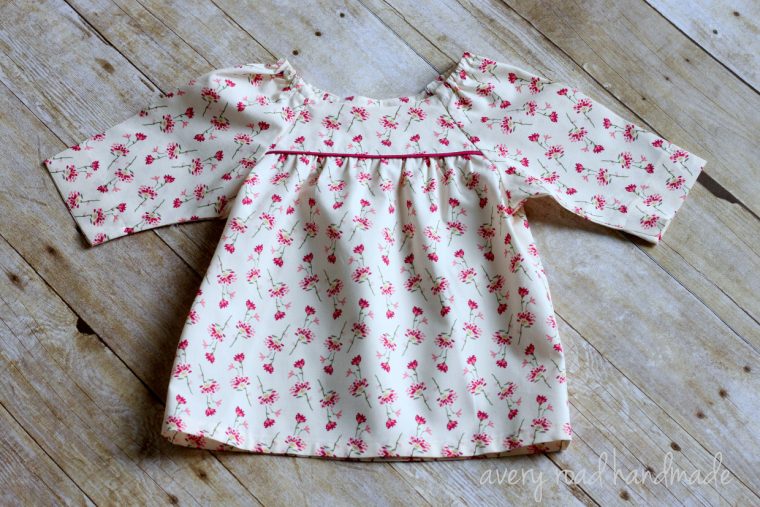 And a fun mustard yellow pint with ric rac: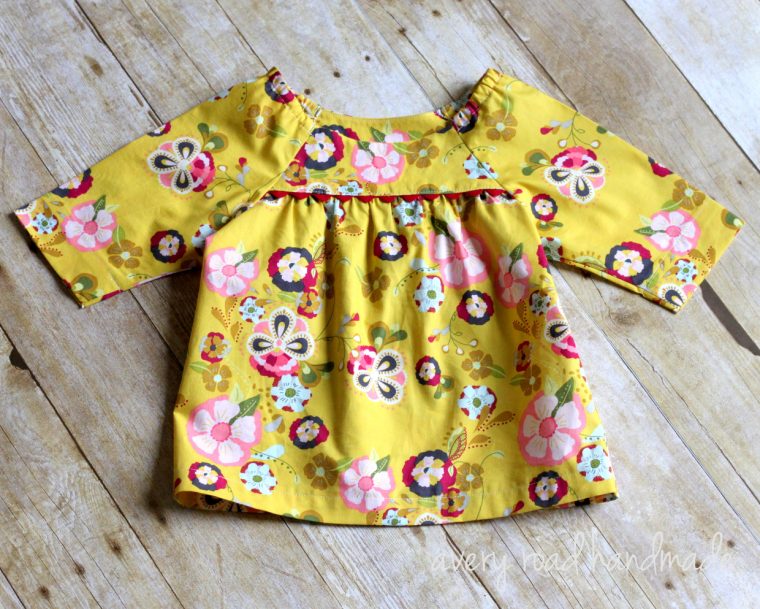 And even a cozy flannel version with modified sleeves, lengthened bodice, and an added ruffle with ric rac and a removable bow: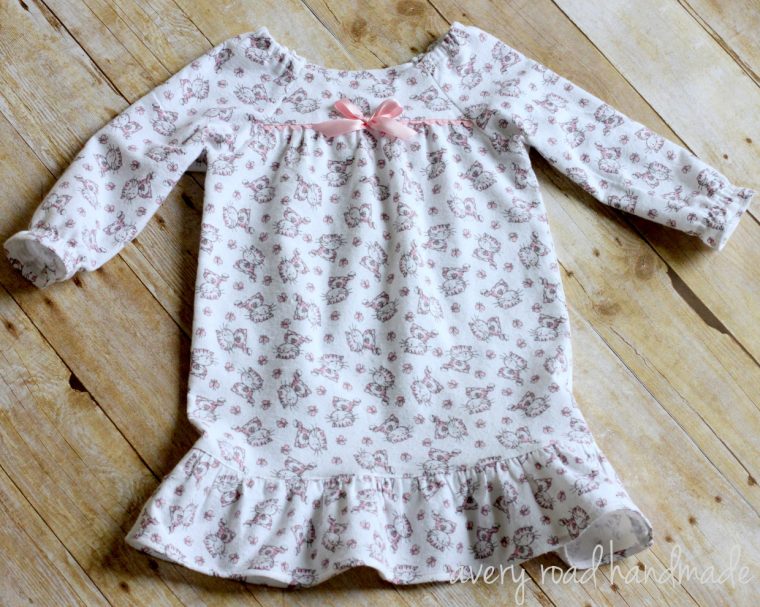 All so perfect for fall! I have one more variation I want to try this soon, but I've been trying to figure it out in my head exactly how to do it first. Then my goal for fall is to conquer jackets. I have the fabric and patterns ready to attempt a Sunday Brunch Jacket for my daughter, and Secret Agent Trench Coats and School Days Coats for both my son and daughter. You can follow my progress on these and the capsule wardrobe on Instagram where I'm @averyroadhandmade.
Thank you so much to the Oliver + S team for having me guest post today. It has been a privilege and an an honor!