Hello, friends!
It's been too hot here to think about cold-weather sewing. But now that summer is almost over (boo hoo), I'm starting to get excited about fall sewing and getting out cool-weather clothes. Are you, too? I love, love, love the seasonal wardrobe switch. It's so fun to open up the storage box or drawer and pull out a skirt or jacket I wasn't thinking about while it was put away. When I unpack it I start thinking about how I want to wear it and where I've worn it before. But maybe that's just me.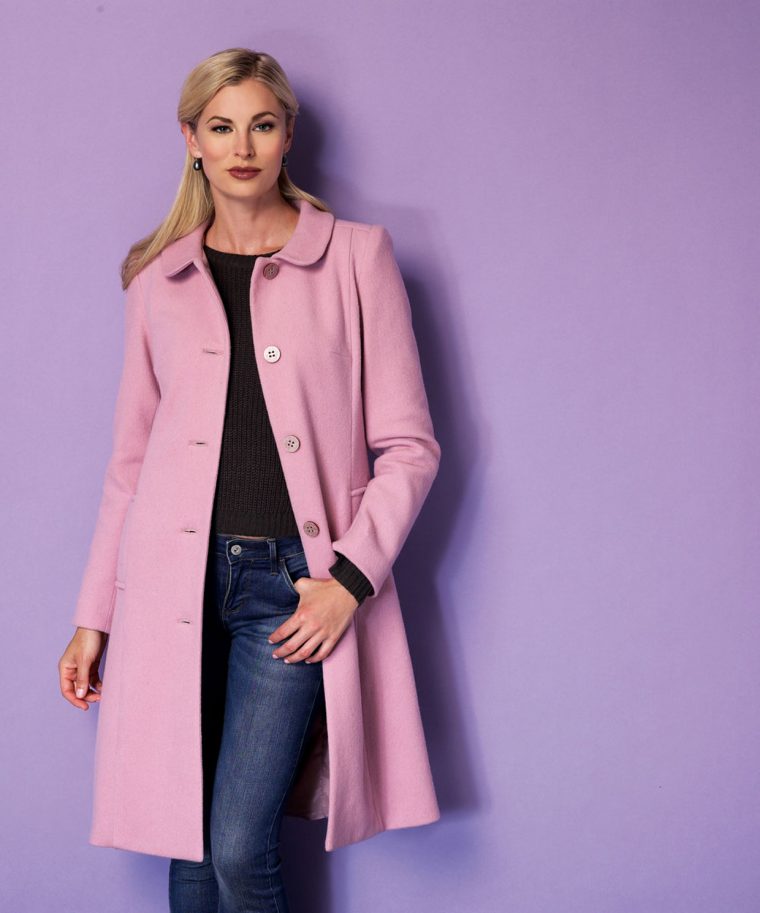 Anyway. Here's a pattern I've been wanting to develop for a while, and who better to do it with than Butterick? This style, Lisette for Butterick B6385, is a classic, fitted, fully-lined coat. This is the coat you'll turn to again and again for almost any event or purpose. It's a feminine, elegant style that can obviously be worn for dressy occasions but can also be worn more casually with jeans and sneakers if you're relaxing for the day.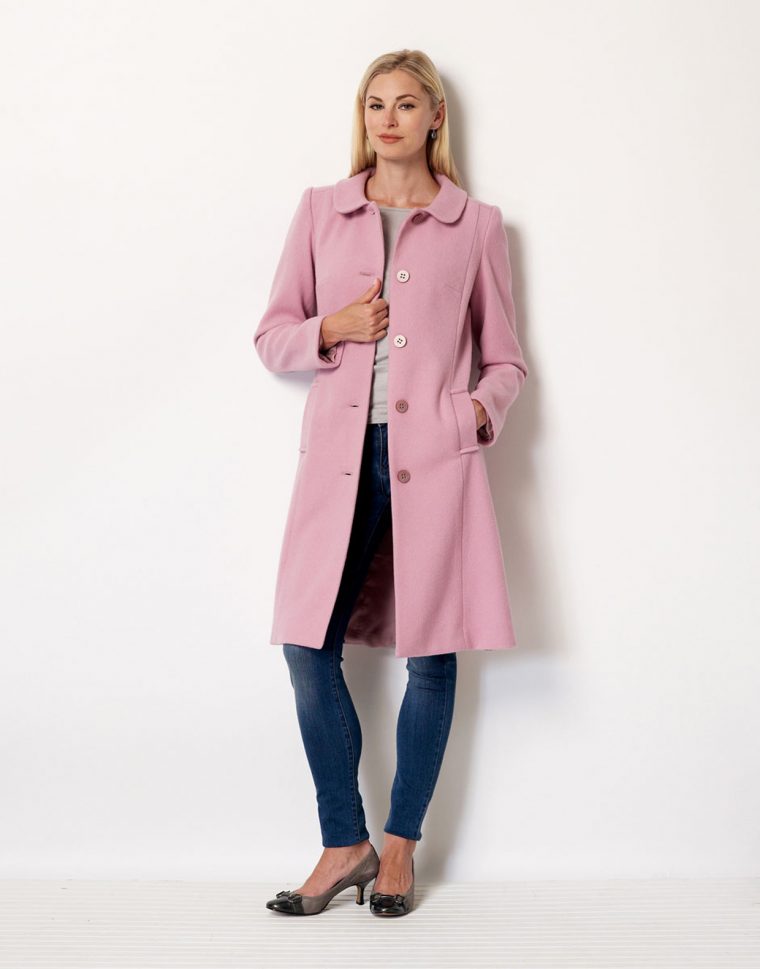 Here's what I love about it: princess seams. You know what this means, right? It's so easy to fit your own body when you have princess seams. And to make it even easier, we've already included piece for various cup sizes, so a lot of the fitting work has already been done. I included a Dior dart in this design, just for the fun of it. A Dior dart is a short dart that allows the princess seams to be shifted toward the side seams a bit. I think it's a nice little detail, and it's easy to sew.
And here's another thing I love about this pattern: we included three different collar options and two different pocket choices, so you can customize the coat to your preferences. The pink coat on the envelope cover features the rounded collar, but you can also choose from a pointed collar and a tall funnel-neck-y collar. I'm considering playing with the funnel collar and making it even taller so it's really dramatic when the collar is worn open. I'll let you know how it goes when I sew it.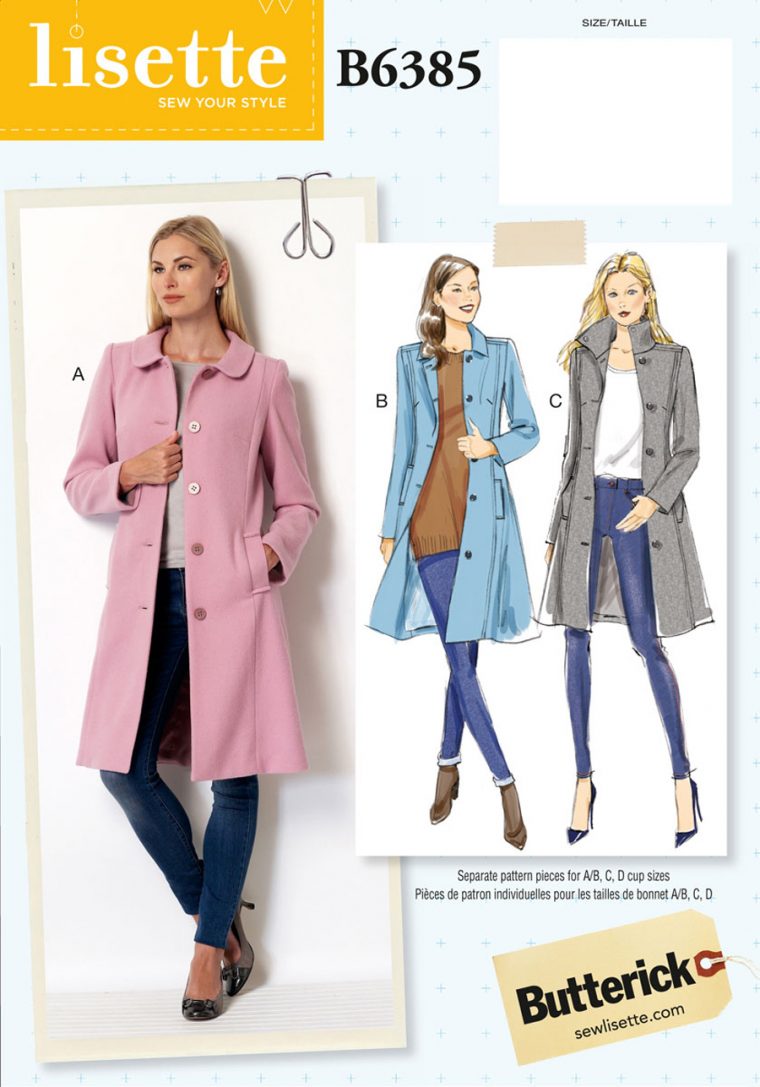 This is a really classic style, so feel free to have fun with your fabric and lining choices when you sew it. I found some beautiful wool coating fabrics when I was at New York Elegant Fabrics last month. Isn't that pink herringbone in the photo below stunning? And I like the wrong side of the dobby dots as much as the right side. They look like a series of running stitches (which is basically what they are). I think any of these fabrics be fun for the coat. (Alas, I had already purchased an also-lovely cashmere-wool blend for my own coat when I stumbled on these, but it's not all bad because I found lining that matched it perfectly. Maybe I'll do something to embellish the fabric a bit, now that I've seen these pretty options.)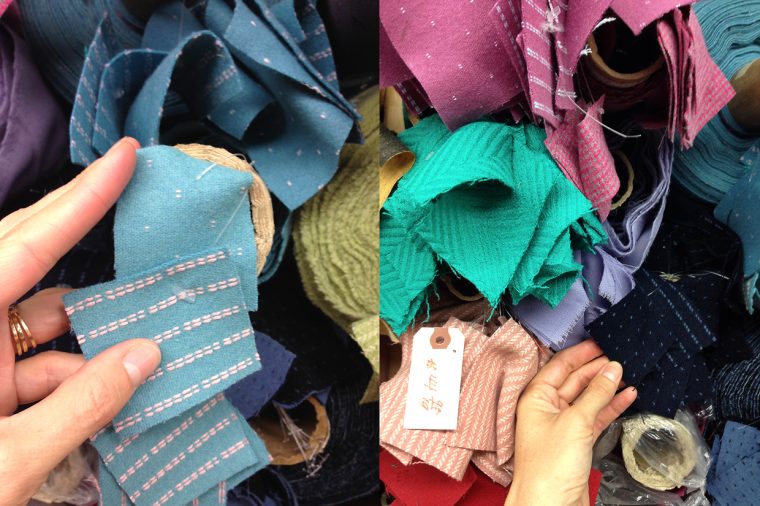 As always, I've assembled fabric and styling ideas for this pattern for you. Take a look at my Lisette for Butterick B6385 coat sewing pattern Pinterest folder for lots of ideas, including some embellishment ideas if you're so inclined.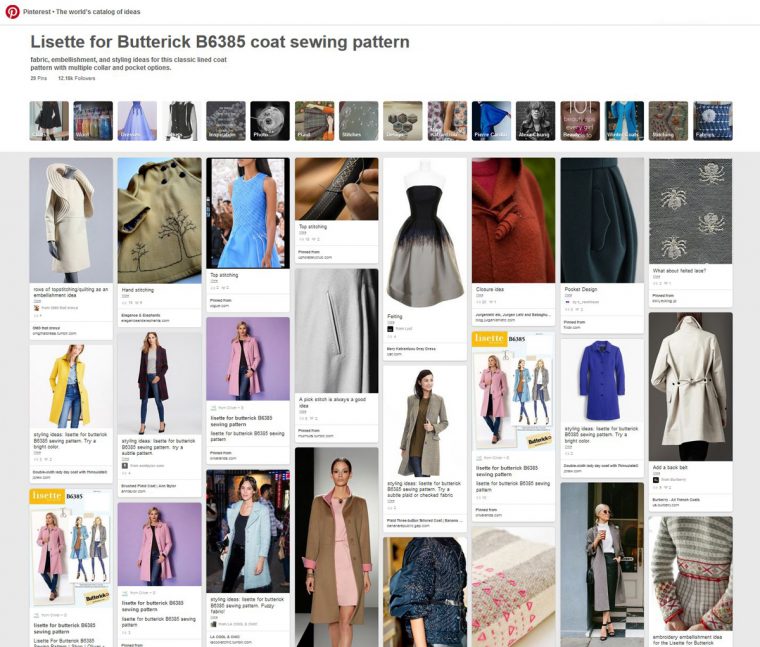 I hope you'll have fun sewing and wearing this style! There may be a sew-along somewhere in the future, too. I'll keep you posted. You can order the pattern right now from the Oliver + S shop or get it wherever Butterick patterns are sold.