We are delighted to welcome Emi to the blog today. She is a talented sewist who's going to share her favorite Oliver + S pattern. We are so happy to have you here, Emi!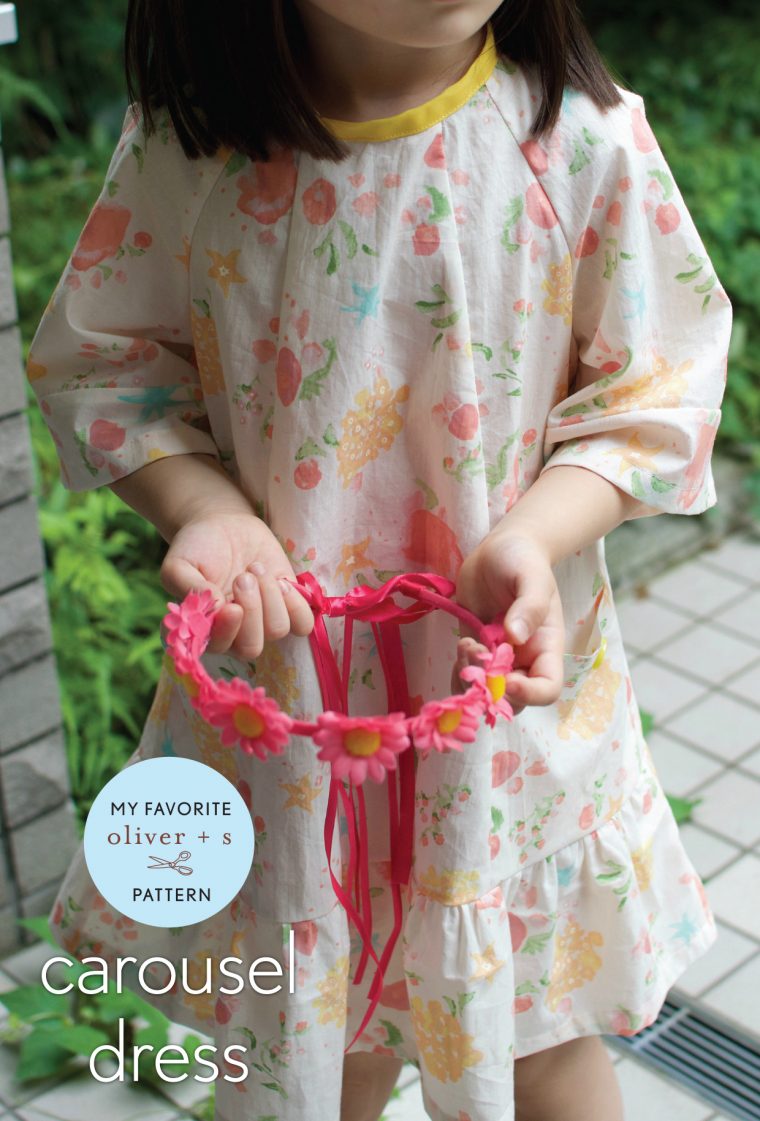 Hi, I'm Emi from Just Add Fabric and I mostly sew for my two daughters. You might have seen most of the garments I make for them on Instagram. I started sewing a little over three years ago now, and like many people I know, I like to say that Oliver + S patterns pretty much taught me how to sew.
The first Oliver + S pattern I bought and made was the Hula Hoop Skirt. I remember reading and re-reading the instructions to make sure I'd gotten things right, and in the end I was rewarded with a very cute reversible skirt. Not something that I expected to be able to make so early on. My older daughter wore it lovingly, and now my little one is enjoying twirling around in it.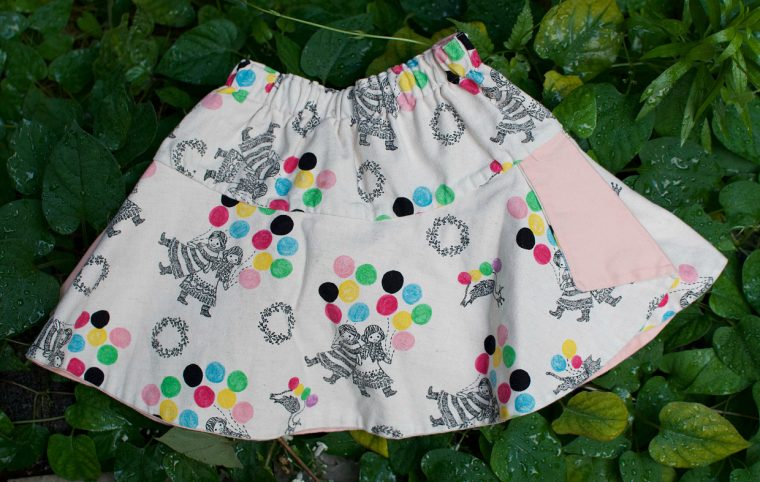 Every time I make an outfit using an Oliver + S pattern, I think to myself, "This is absolutely my favorite one. There are so many possibilities!" I don't think I've ever made "just one" of any of the patterns I own. And now here I am, over 25 patterns later and still feeling like my collection is nowhere near complete. Looking through my girls' wardrobe, I think my most sewn pattern has got to be the Class Picnic Blouse and Shorts. Particularly the shorts. These are the first three I ever made, and as you can see, I didn't always know what I was doing, haha.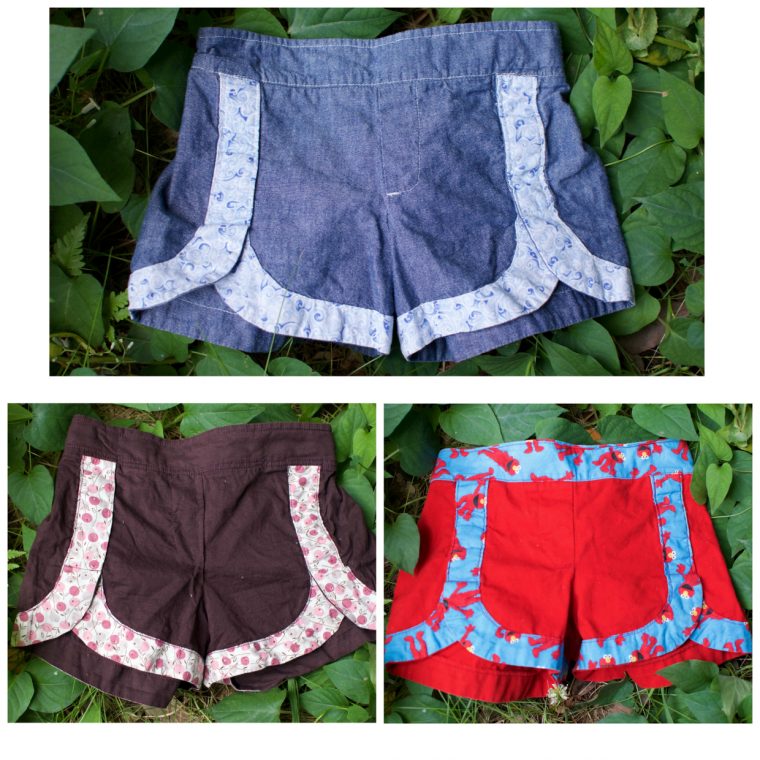 The shorts are the perfect length for my girls to wear under their school uniform, and I made five pairs last year, of which three have survived. This year so far I have made another 3 pairs, with 3 more cut out and waiting to be sewn. They are also great for wearing under dresses. At least, that's how my girls like to wear theirs.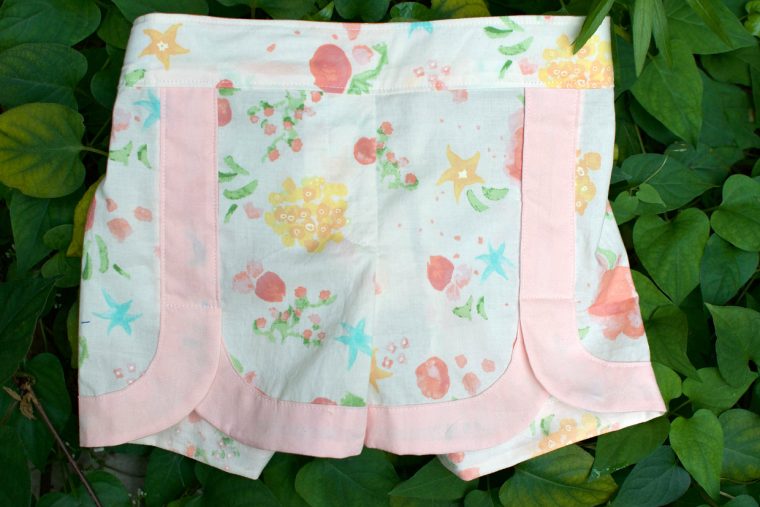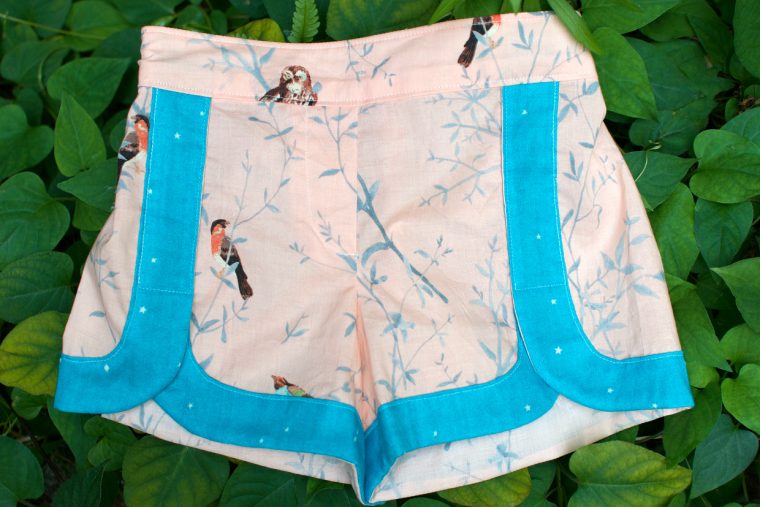 But. My favorite pattern–at the moment, at least–has got to be the Carousel Dress. I made this one to wear with the shorts, funnily enough.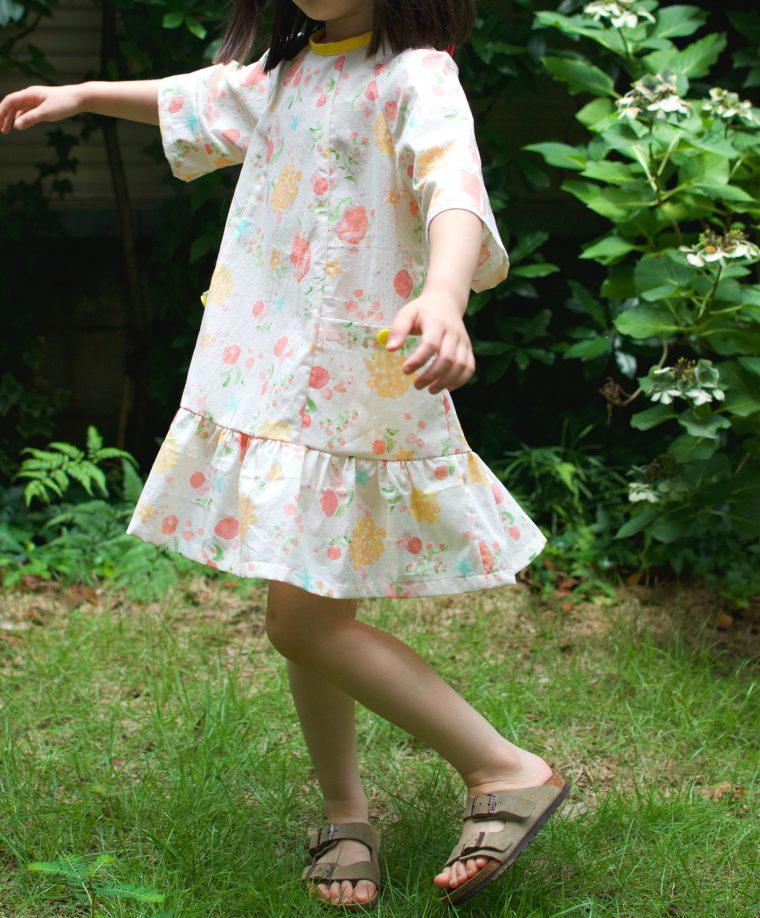 What I love most about Oliver + S patterns is the timeless quality of the designs. I appreciate the clean and simple lines of the garments that allow you to play with colors, prints, trims and fun stitches. So when I saw this dress, I saw endless possibilities. That said, the version I am sharing with you here is a very simple one, made with just one fabric–but I think it is special enough to merit taking the spotlight.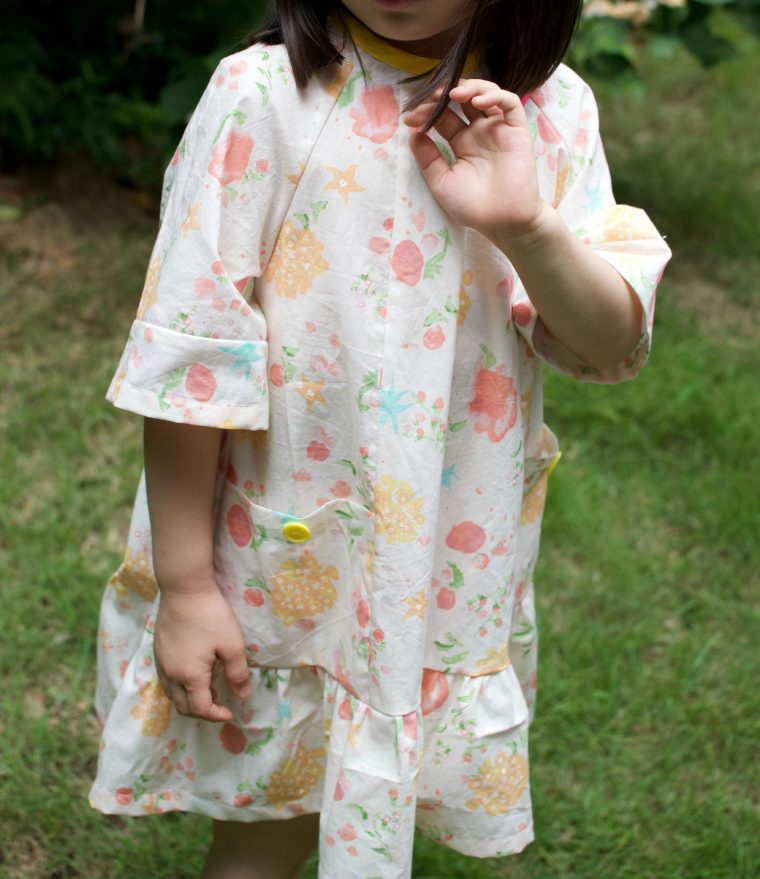 This is the perfect beginner pattern. There are no buttonholes or zippers (in fact, I opted for ties in the back rather than using the thread chain, which I have consulted in the past when making the Garden Party Dress).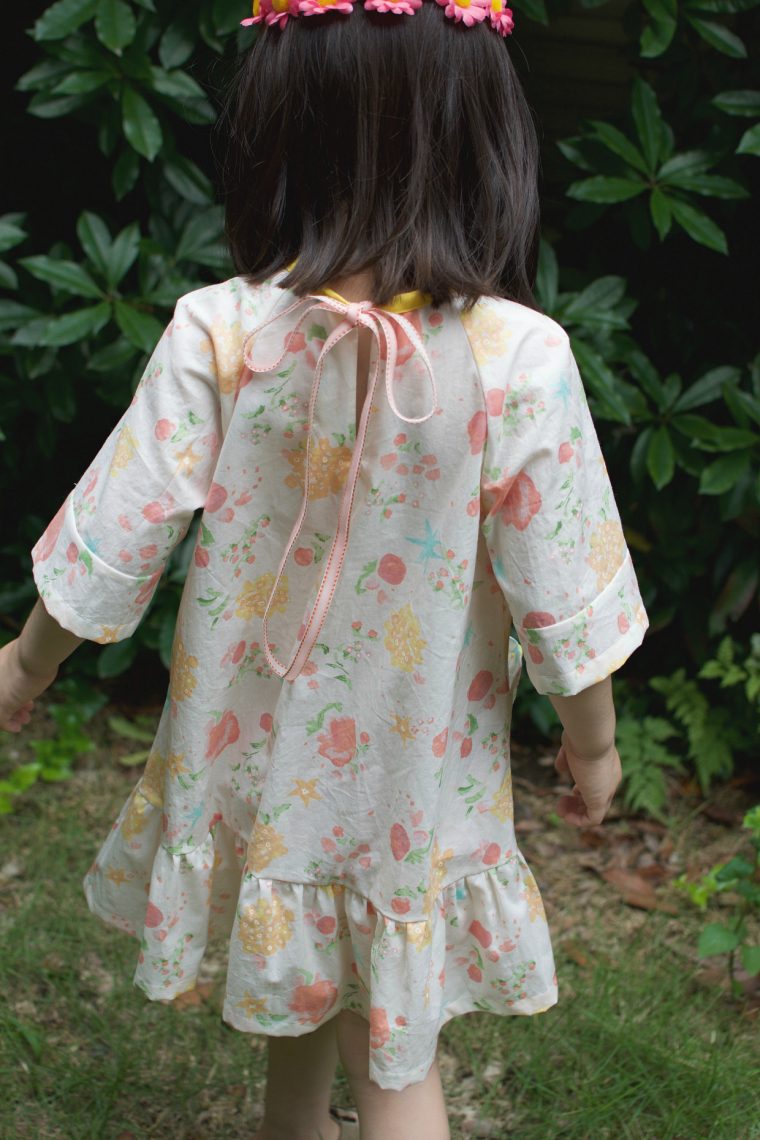 The idea of darts in the sleeve might seem intimidating, but actually it's quite easy when you follow the instructions. As with all Oliver + S patterns, the instructions are detailed enough to guide a first-timer through the process without being overwhelming, and the illustrations are always immensely helpful.
What made this pattern extra special to me was the suggestion of using French seams, making it just as pretty to look at on the inside as it is on the outside. I love the 1/2″ seam allowance because it makes doing the French seams very easy. If you are using a lightweight fabric like I did, I highly recommend it.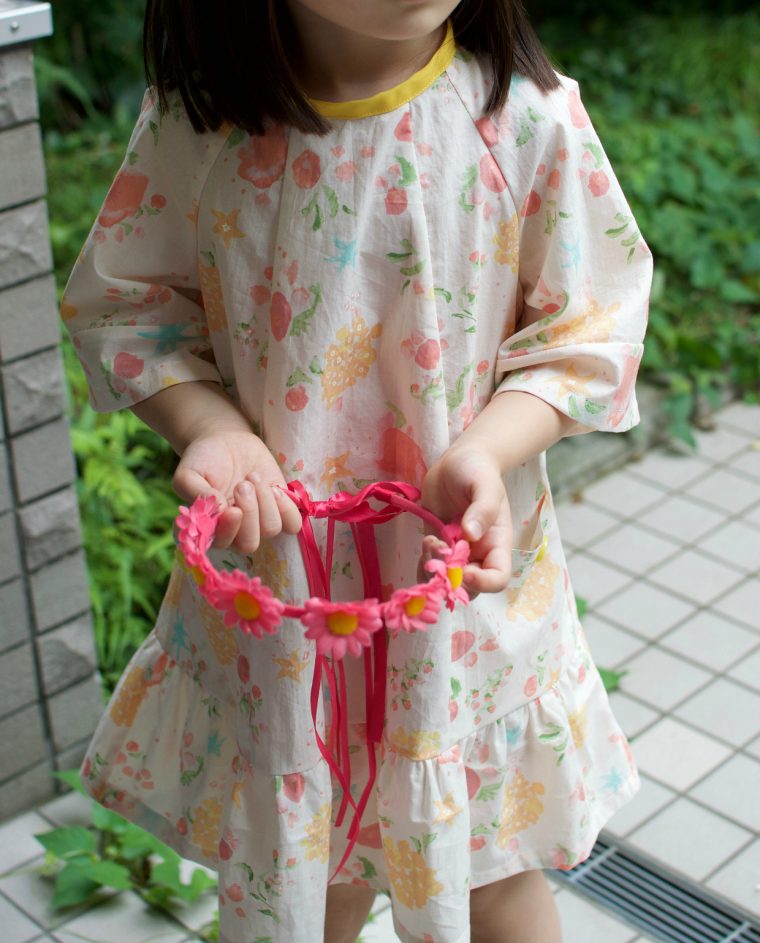 I've got my next dress planned out already, and for that one I will be using a contrasting fabric for the cuffs and the bottom panel, as in the images from the blog post introducing the pattern. I might try a different fabric for the pockets, the way Brittney did in her post here. In fact, it was her beautiful versions of this dress that inspired me to get the pattern in the first place!
I am also envisioning a Carousel Dress using lace, inspired by Frances Suzanne's version here to make a dressier Carousel for the winter holiday season. It's just a matter of finding the perfect lace!
And if you are a piping fan, you could definitely go crazy with the seams! Or at least do some lovely topstitching in a contrasting thread, as seen here.
I hope you are now just as much a fan of this dress as my girls and I are! I would like to say a big thank you to everyone over at Oliver + S for having me today. Happy sewing!