Let me introduce you to Mire. She posts photos of her lovely sewing creations on Instagram under @melukyla. Today she is stopping by to share a bit about her favorite Oliver + S pattern and show us the many fantastic versions she has made. Thanks so much for being here Mire!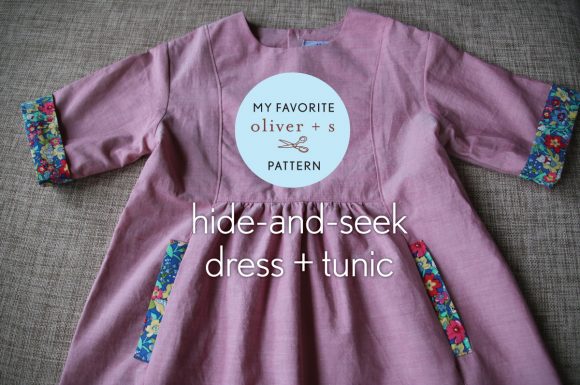 Hello everyone! My name is Mire and I have two daughters. I have been sewing for over twenty years and I sew almost all my daughters' clothes. I bought my first Oliver + S pattern three and half years ago. The pattern was the Hopscotch pattern. I fell in love with it and wanted to try more Oliver + S patterns. Now I own 38 different Oliver + S patterns and I have sewed all of them at least once.
Choosing a favorite Oliver + S pattern is a challenge. I have a couple of favorite patterns which I regularly sew. In the end I chose the Hide-and-Seek Dress as my favorite pattern.
My first Hide-and-Seek dress was this linen dress. The dress was fairly quick to make and there are some nice details like pockets. I like a Hide-and-Seek dress because it is also great for layering for colder months.
My daughters like the dress because the fit is loose, perfect for play and climbing trees.
My younger daughter prefers tunics to dresses and I have sewed Hide-and-Seek tunics for her. This tunic is made from knit.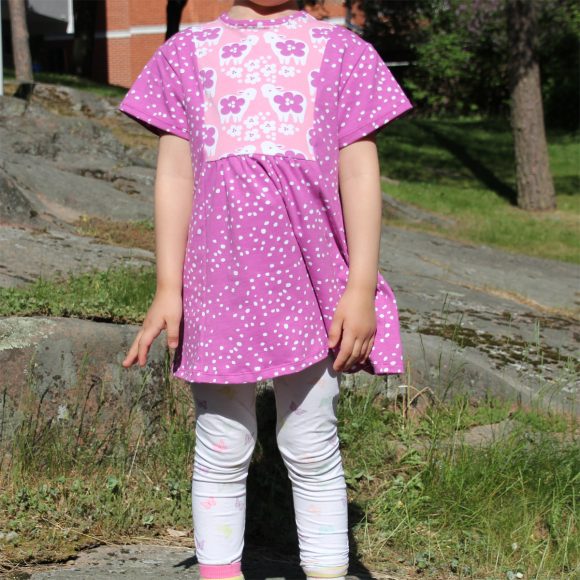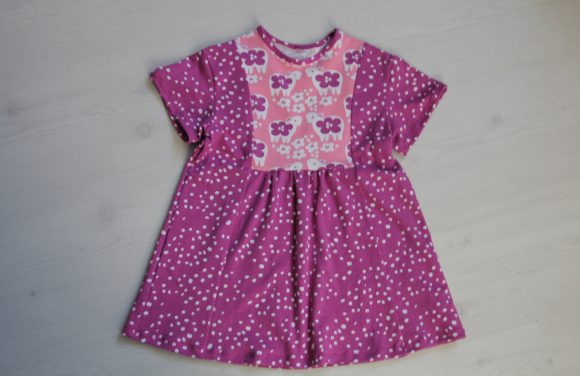 I made this Hide-and-Seek tunic for my niece. She bought the fabric and I sewed it for her.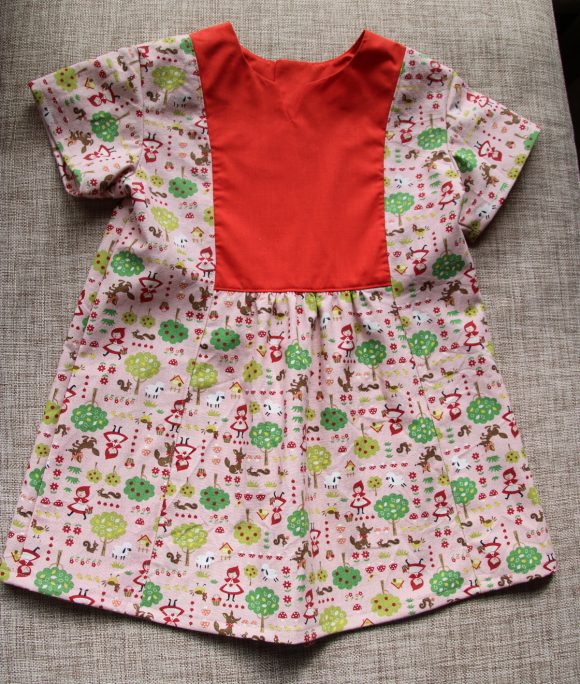 When I was asked to write about my favorite pattern I had just cut a new Hide-and-Seek dress for summer. The pink chambray is actually a bed linen.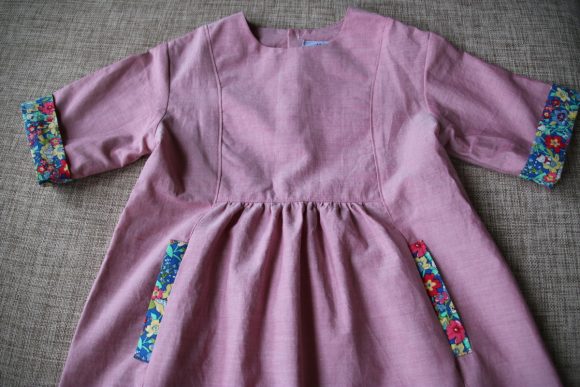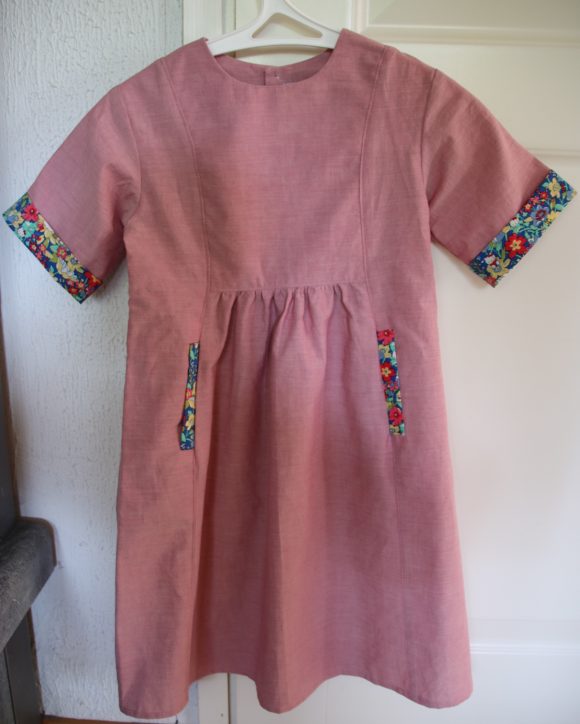 I am sure there will be more Hide-and-Seek dresses. I already have plans for the next one. I want to do some embroidery on the yoke. I already bought lilac linen for the dress.
Thanks for having me!
Would you like to take a little stroll down sewing-memory-lane? If so, head this way to see Liesl's introduction to the Hide-and-Seek pattern from March 2014!