Liesl is taking this Friday the 13th off from her usual Weekend Links post. But we didn't want to leave you without anything to read this weekend, so Shelley has stepped up to fill in. You all know Shelley, right? She's the most prolific Oliver + S pattern hacker on the beach in Australia. (I could continue with the links, but you get the point.) Here she is.
Hello everyone, I'm very excited as Liesl has handed me the reins and I'm taking over this weekend's links post!
On my sewing table (a.k.a. the dining table) at the moment is a muslin of this jacket. I'm hoping to make it in a metallic black Italian wool coating to wear to a cocktail party in June. The event is a Dressmaker's cocktail party where women (or men) who sew meet, chat and drink cocktails in outfits they've made for themselves. Most of us have never met in real life and only know each other through social media. It's a lot of fun, and since I still consider myself to be someone who "sews for their kids" I'm nervous to try and make something that is up to standard!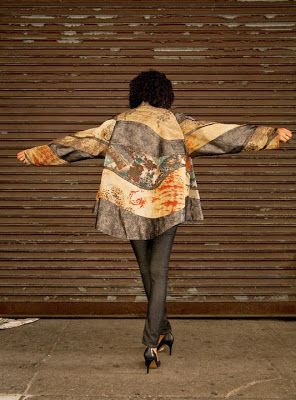 The jacket is a pattern by Koos Van Den Akker, a Dutch designer who sadly passed away last year and perhaps more sadly, will mostly only be remembered to those outside of the fashion world for the "Cosby Sweater." Van Den Akker's designs, which are undoubtedly polarising in terms of taste, are certainly deserving of recognition as art in fashion.
An astonishing collection of Parisian haute couture that I imagine will provoke much less debate as to its beauty has recently been acquired by my local state gallery. We're all keenly awaiting it's unveiling.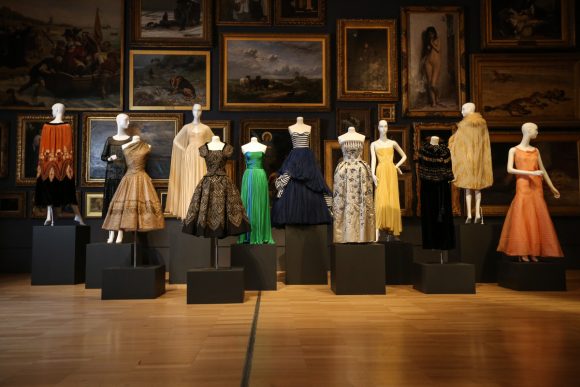 Dominique Sirop began his collection at a young age, amassing works by couturiers such as Dior and Chanel, and from what I saw on a TV news preview the full collection will be outstanding.
From art gallery news to museum news, have you heard of the website When You Work At A Museum?
It's a fantastic blog from a museum worker with such helpful things as a Never-Nude map for museum visitors who wish to avoid seeing any nudity during their visit. But what initially caught my attention was the international Museum Dance Off. Yep that's right, museum workers from museums all around the world are creating dance videos in competition with each other.
And I'm sorry Michigan but our Melbourne Museum just edged out your Henry Ford Museum's entry in Round 3.
Here's a map of the whole solar system that plots the trajectory of every orbiter, lander, rover, flyby, and impactor to ever slip the surly bonds of Earth's orbit and successfully complete its mission. That poster is destined for my son's bedroom wall as soon as his birthday comes around.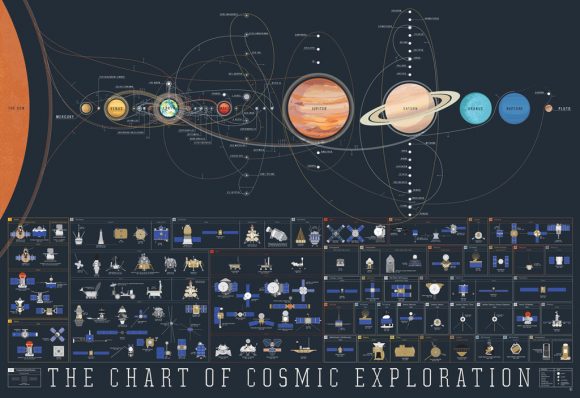 How beautiful are these? They're not flowers but a native Australian fruit known as finger limes, or caviar limes. Previously, the only well-known Australian native food to have been exported was the macadamia nut, but these delicious fruit are now being grown and sold commercially around the world. The fruit has tiny, fleshy pips similar in texture to fish roe, hence the caviar moniker, but the taste is 100% lime. While the intense lime flavour hits you upfront there is a beautiful delicate background flavour of eucalypt. I can only liken eating this to standing in a eucalypt forest during a summer rainstorm while sucking on a lime. Sensational!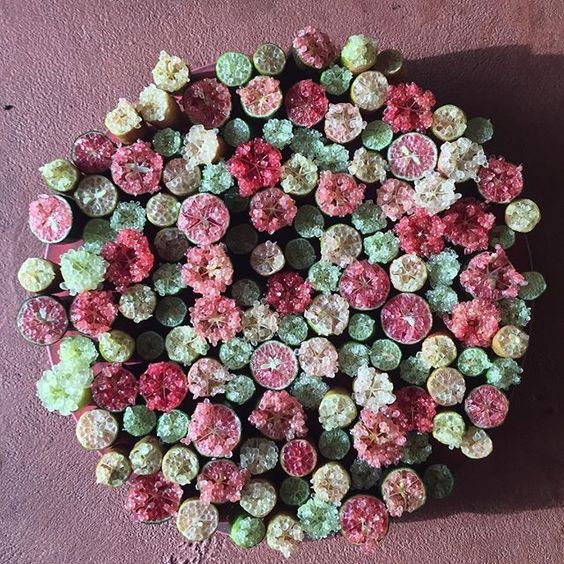 We could all do with being more knowledgeable and tolerant of other people's beliefs, so why not Speed Date a Muslim.
Do your kids sing in a choir? I'm willing to bet it doesn't look at all like this one (the emus are a giveaway). My kids and I saw this movie about an outback children's choir and laughed and cried in equal measure.
I need to get my sofa reupholstered. It's a mid-century design piece, in shabby condition, which was inherited and I'm toying with a more neutral fabric this time around. What does my taste in furniture say about me? Well, what does your sofa say about you?
We need the sofa for watching the Giro d'Italia. Even if you don't really "get" bicycle racing the scenery is always superb, although it's not quite the same anymore without the "Lion King." The man is the ultimate blend of sport, fashion and pure Italian machismo!
And now I'm back to watching the race, Ciao!