Hello friends!
What are you sewing these days? I'm in the middle of drafting the fall Liesl + Co. patterns, and that always involves lots of sample sewing. But I've also been trying to find time to sew for myself on the weekends. S needs all sorts of clothes since she's grown a tremendous amount this year, and I need a long Cinema Dress for a trip to Morocco with my sister in June. (My black linen Cinema Dress may be the wrong color for Morocco in June….) I've also found that no matter how busy I am, I need to sew for fun. Even when I'm sewing for work! This month I've been sewing up some of the fabric I brought back from London. I hope you've been making a few things for yourself here and there as well!
Are you having fun with Me Made May? The weather here in Madrid has finally turned warm and sunny, which is making it even more fun. I love pulling out clothes that were put away for the season!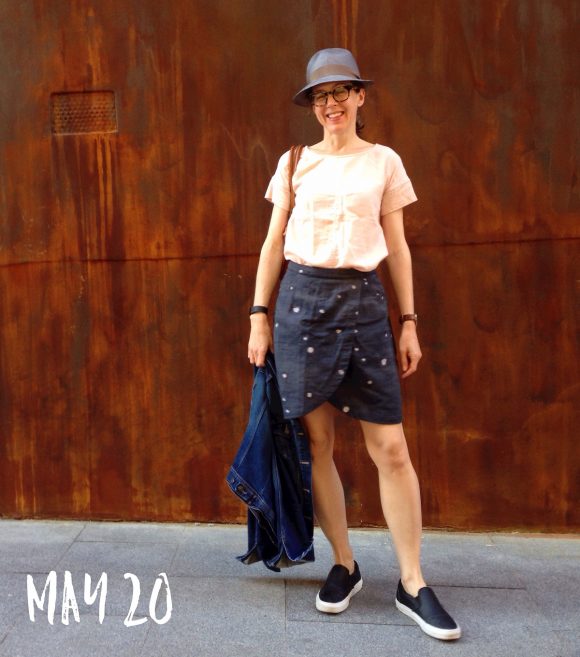 Meanwhile, we are making preparations to have a house full of visitors next month, so I'm thinking about feeding and housing them all. I'm planning to freeze some meals in preparation. Any suggestions? One thing I can't find here in Spain is fresh sweet corn, so I need to find replacement recipes for many of my old stand-bys!
Pinterest Links
Wouldn't it be fun to make a Weekend Getaway Blouse and trim it with bias like this? So simple and clever! (And lightweight for summer…)
I also love this Class Picnic Blouse with mock smocking, sewn by The Veranda.
Adorable little-girl shoes.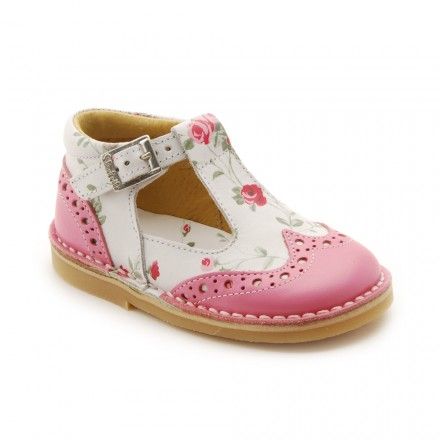 And a little vintage summer sewing inspiration. So pretty!
Weekend Reading
Have a great weekend! And don't forget that the Lisette swimsuit sew-along starts on Monday. I'm feeling ready for summer to begin, are you too?