Today it's all about ready-to-wear inspiration, and who doesn't love a bit of inspiration? Thousands of ideas for sewing girl's clothing can be found on the Oliver + S Pinterest boards (just take a look here and here). Collect some inspirational images and sew-it-yourself with Oliver + S!
Our friend Deb was inspired by a photo of a dress and wanted to recreate the look. She grabbed the Fairy Tale Dress (used the box pleats tutorial) and added the Garden Party Dress sleeves and look at the chic results!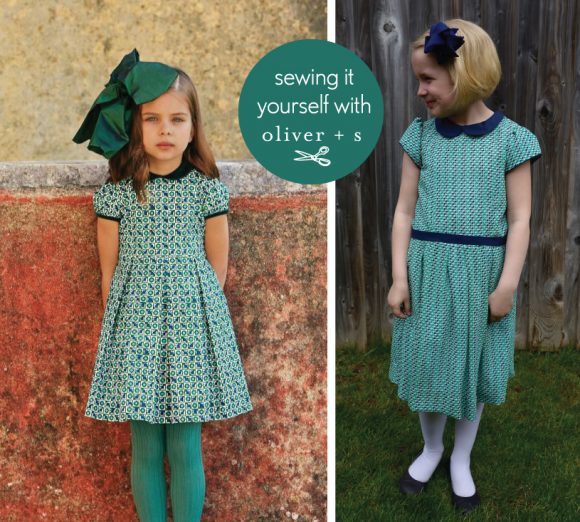 That's just one of many fantastic examples of what can be done. I've gathered here for you today several examples on how you could reproduce a look using Oliver + S patterns. Off we go!
1) First up, these skirts would be sure to brighten up anyone's day! Make them by using some fun fabric and the Hopscotch Skirt pattern.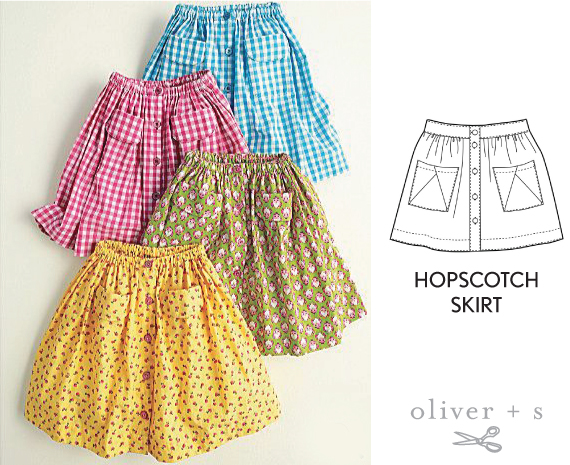 2) How about a sweet Butterfly Blouse with pintucks? Check out our tutorials here and here for help.
3) I think the Hide-and-Seek Dress would be a good one to reproduce this frock. Use chambray and do some hand embroidery (or use a floral print for the yoke).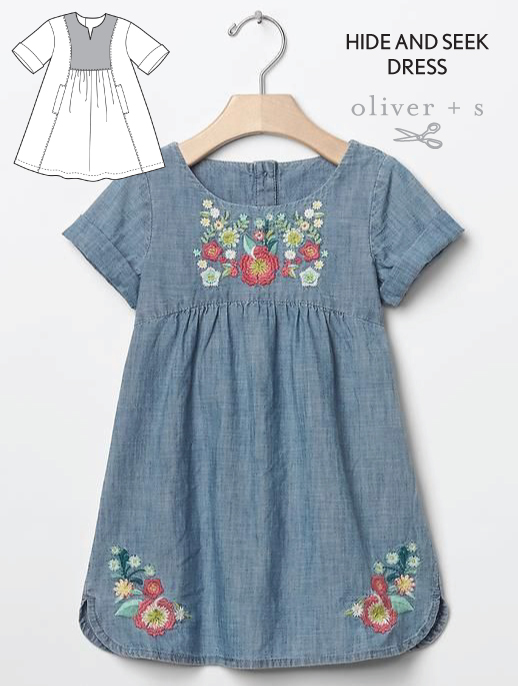 4) Next, make a darling Playtime Dress, but sleeveless.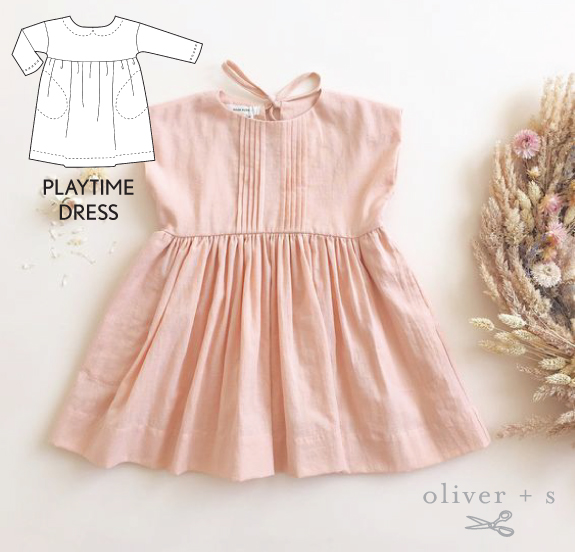 5) Sew a Hopscotch Dress with contrast binding to look like this one.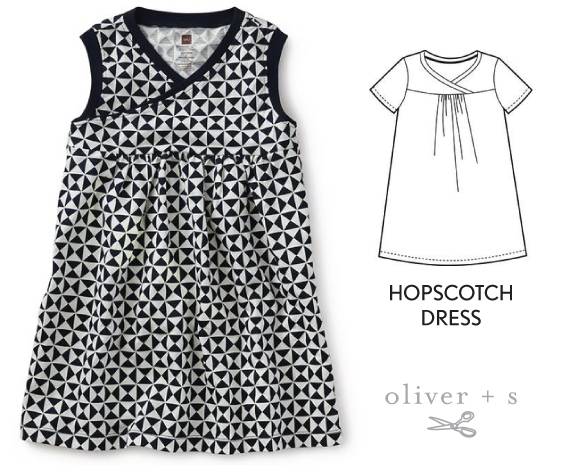 6) The Music Class Blouse and one of our skirts should do the trick. The Swingset Skirt would produce a very similar look, I think.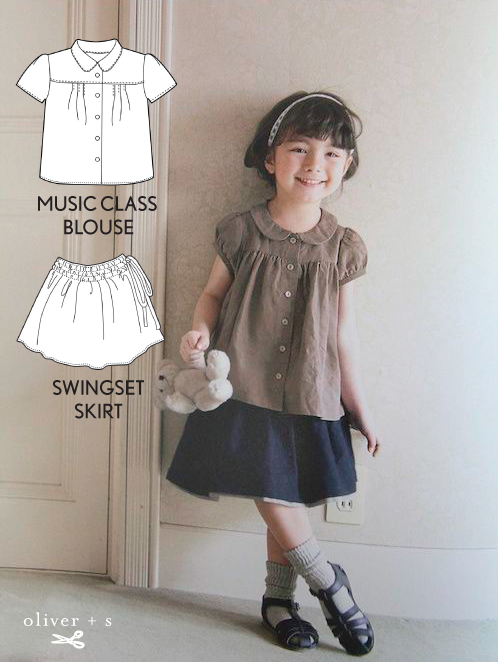 7) And finally, sew a Forest Path Cape (or the Woodland Stroll Cape) as a spring (or fall) jacket.