Here we are with another edition of Sew + Tell. We love what Audrey did with the Oliver + S 2 + 2 pattern and she is here to give us the scoop. It's bright, cheery, and perfect for a day in May!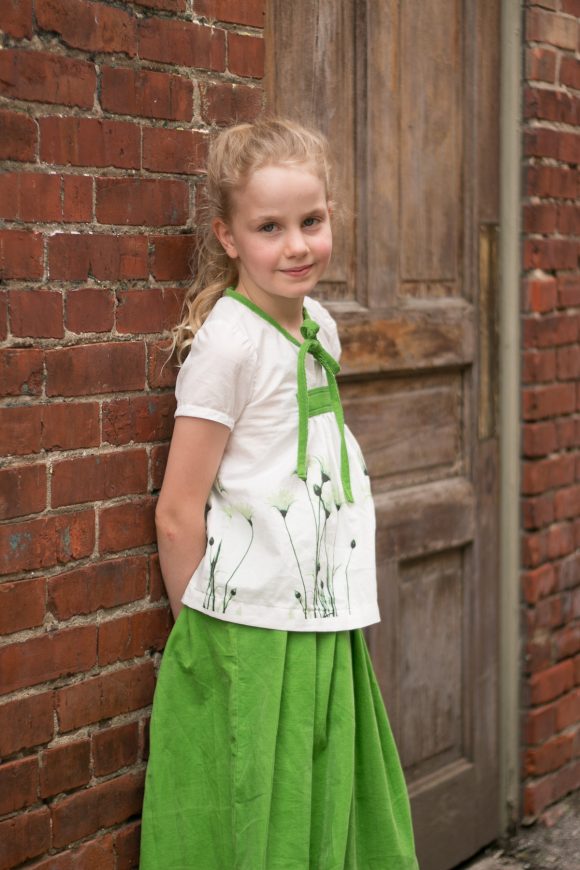 Your name: Audrey
Where can we find you on the internet? Blog, Instagram, Pinterest, Flickr
Project details
Link to your project on your blog: Skirt Fixation blog
Pattern used: Oliver + S 2 + 2 Blouse + Pleated Skirt
Fabric used: Fabric I designed! This fabric is voile, and is printed with fabric I designed. I made this fabric in two designs and eight different colors. You can see them all here. For the skirt I used green corduroy.
Did the fabric work well?
Making the 2 + 2 blouse from voile makes it a lovely weight for summer. The corduroy is also a very fine wale, so this whole outfit will hopefully last all summer. Also, the fabric is a border print, so the 2 + 2 blouse was a perfect fit as the hem is barely shaped.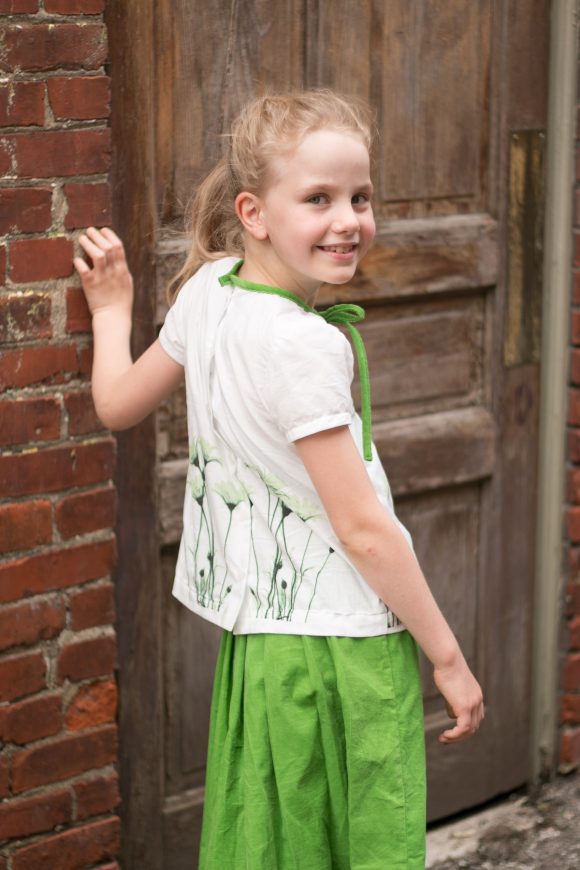 How did the sewing go?
Since this is my favorite Oliver + S pattern I really just enjoy making this pattern. Every time I make it, I get all sorts of inspired and want to make a whole bunch more! Both the pattern and the fabric were wonderful to work with.
What was the best part?
Seeing fabric I designed come to life on a fantastic pattern. Oh, and if anyone is interested, I have a giveaway for $50 to spend on fabric happening right now on my blog post. Thanks for having me and for such a spectacular pattern!