Just a quick post with a couple of announcements for you for today. Check this out from the Petit a Petit + Family blog. Your kids' favorite t-shirt pattern, the School Bus T-shirt is altered three different ways.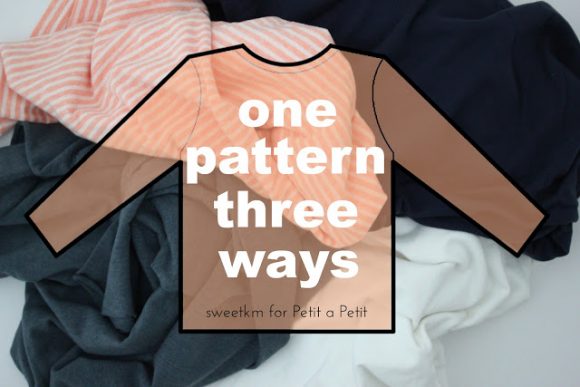 Kristi shows you how to take the School Bus T-shirt to create three wardrobe staples: a tank top, a color blocked t-shirt, and a banded sweatshirt. A couple of months ago we shared the girl version, customizing the School Bus T-shirt to create three different garments for a girl. Now the boy version is here. Enjoy!
Also, just a friendly reminder that Made for Kids Month starts tomorrow. During the month of June when your kids are wearing handmade, snap a photo. Then tag your photos with #madeforkidsmonth on Instagram so we can all see.