Hello sewing friends! Just a quick little announcement for you for today. Do you remember Made for Kids Month? We did this a couple of years ago in June. I'd say it's time to bring it back!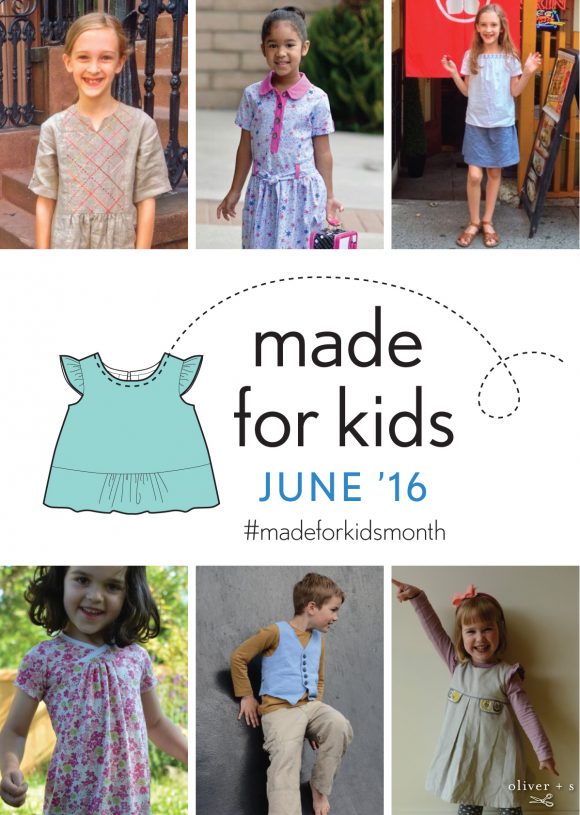 Here's the general idea: For the whole month of June, let's encourage our kids to wear and enjoy their handmade items. Whether their clothes have been made by a parent, grandparent, aunt or uncle, friend, or themselves.
It's really easy to participate. During the month of June when your kids are wearing handmade, snap a photo. Then tag your photos with #madeforkidsmonth on Instagram so we can all see.
I personally feel that sometimes it's such a pity that we see a photo of a garment right after it's finished and then we never see it again. This will be the opportunity to see them again thanks to your photos that you'll be sharing. Let's see the clothes in action!
Here are a few thoughts about the project:
Feel free to include sewn, knitted, crocheted clothing and accessories.
You don't need to participate every day during the month of June.
Participate a little or a lot.
Participate however it makes sense for you and your kids.
It's not a competition.
It's meant to be fun and that's all.
Will you join us? I hope so!