Hey there, and happy Friday! Liesl is in London this weekend for a short trip, so she wasn't able to put together her usual weekend links. While Liesl is traveling I thought I'd share some of my recommendations for the weekend.
Although Fashion Revolution Week is now behind us for this year, I enjoyed all of the camaraderie. I was reminded that I really need to get around to mending my favorite pair of jeans that I've worn so much that they now have a hole in them. I'd like to try my hand at visible mending, on my jeans using Sashiko stitching like these done by Katrina Rodabaugh. I've been following her on Instagram and if you aren't following her, you should be! She teaches workshops on visible mending, but unfortunately not in my area. So I'm secretly hoping Creativebug will invite her to make some video classes. Oh, and her "Slow Fashion is a Revolution" blog post is a must read!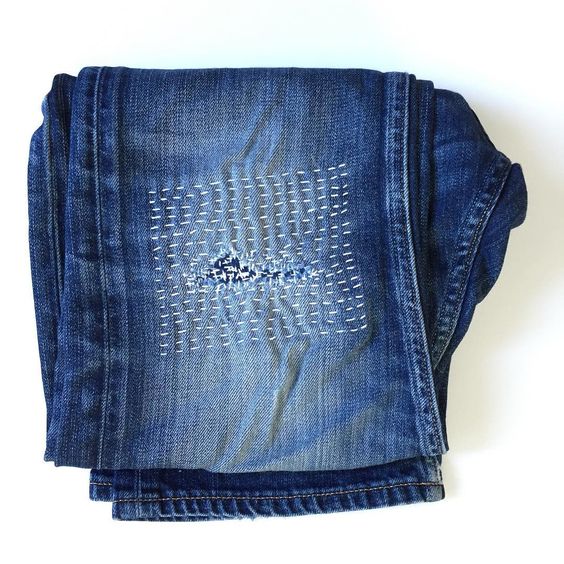 Speaking of Sashiko I really want to get my hands on this book and find a fun Sashiko design to make something beautiful like Sara did here.
About a year or so ago my daughter started reading the Sew Zoey book series. The books are aimed at girls ages eight to twelve years old and the fourteenth book in the series just came out last month. Here's the general idea of the whole book series: Zoey's middle school drops the school uniform and Zoey goes clothes shopping and doesn't find anything she likes. She then starts designing and sewing her own clothes, starts a sewing blog, opens an Etsy shop… Read all the cute book titles that they came up with.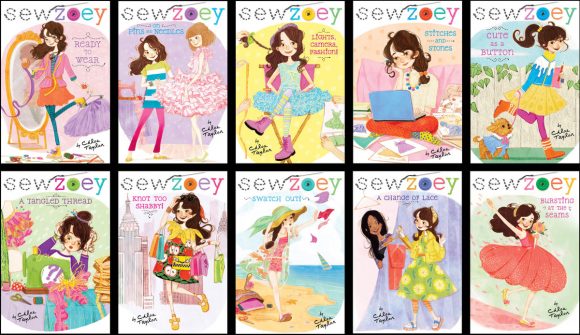 My daughter recently got this adorable LEGO Friends set which includes a sewing machine, scissors, camera, and laptop! The product description states: "Emma is sewing beautiful hair bows to sell on her e-shop. Check the sewing pattern on her whiteboard and use the sticky notes to add changes or new ideas. Then it's time to get cutting, but which color will make the nicest bows? Get to work at the sewing machine to help Emma turn her designs into beautiful creations ready to buy—she just needs to take pictures and upload them to her website." Be sure to watch the cute one minute video. All of this makes me think of the Felt Bows, free pattern and tutorial.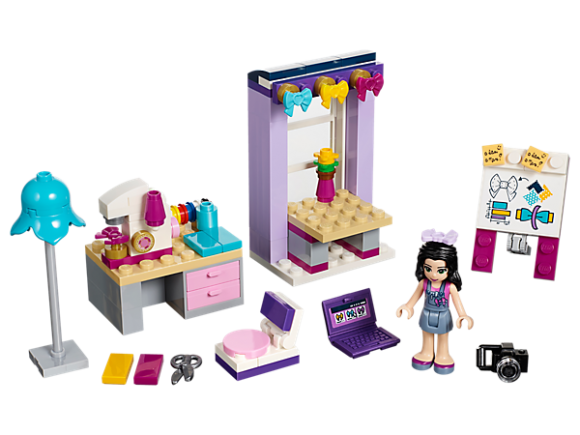 The month of May will bring us the return of the Great British Sewing Bee. The fourth season starts May 5th. (Edited to add: Sorry I spoke too soon, it appears that it has been delayed a little longer so won't be shown on May 5th as previously planned.) I'm a big fan of the show and can't wait to watch it. We were thrilled to have Matt Chapple from season three stop by to visit last year. As well as Lauren Guthrie from season one. By the way did you see that she had her first baby this month?!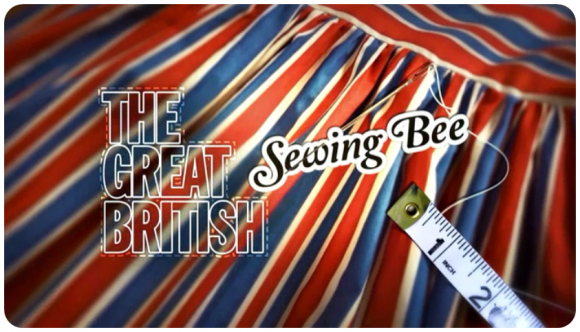 Interesting Things from around the Web
Happy weekend!