If you're between the age of 5 and 70 (and maybe even a little older or younger), there's a good chance you grew up with friends named Henry Huggins, Ribsy, Beezus Quimby and her little sister Ramona, Ralph the mouse, Ellen Tebbits, and Socks the cat. And if you are familiar with any of these characters you're probably also a fan of Beverly Cleary, the author of those wonderful books. Ms. Cleary is turning 100 today, and her books have influenced so many of us that it seemed appropriate to send her a little love.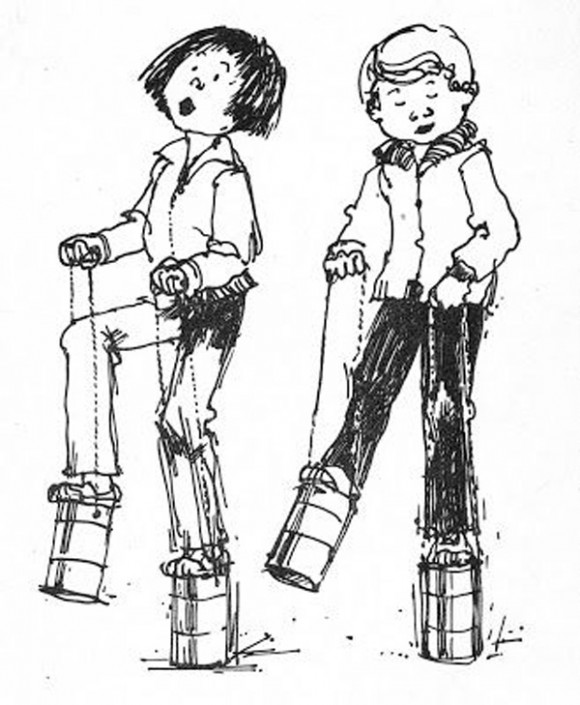 The thing I love most about Cleary's characters is how that they all embody the memories of what it feels like to be a child: to be nervous on the first day of school, eager to show how grown up you are, or to have the time and space to get lost in your imagination. All of her books capture that reality of childhood so beautifully and timelessly.
At our house, everyone's favorite character is Ramona. When I think of Ramona, I picture her just as she was in Louis Darling's wonderful illustrations, wearing a printed dress or a skirt and blouse, always with a fuzzy cardigan, socks that won't stay pulled up, and clunky oxford shoes.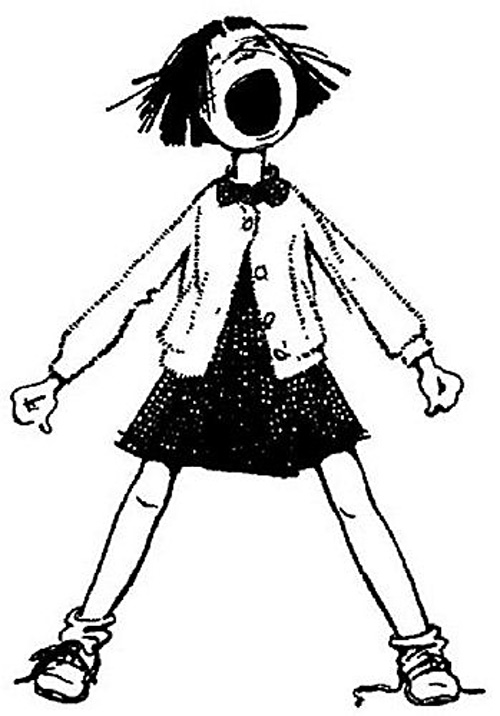 And, of course, with an inability to stay still for even a moment.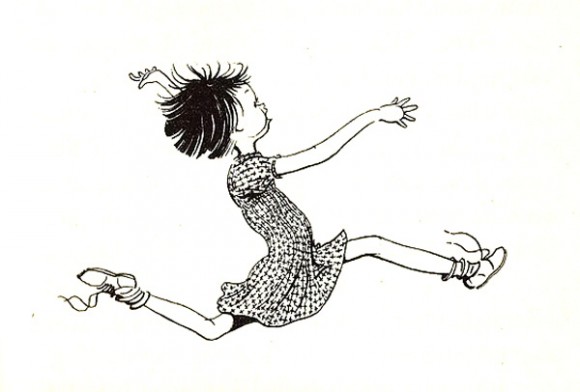 In honor of the day, we thought it would be fun to celebrate by dressing S as Ramona. Now that S is eleven, she's probably more like Beezus than Ramona, but she hasn't lost that playful spirit and sense of wonder and adventure–as evidenced by her willingness to play along for these photos.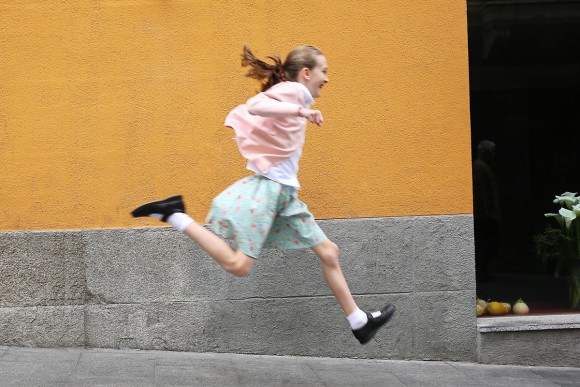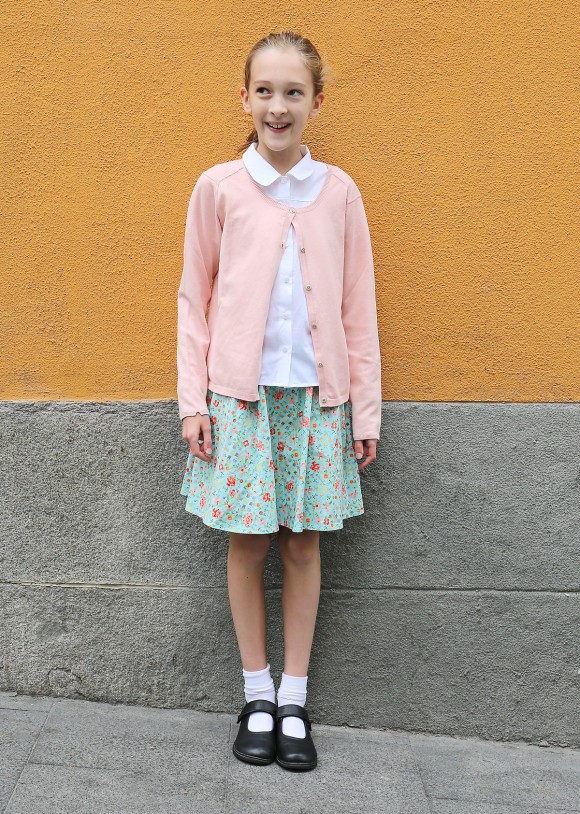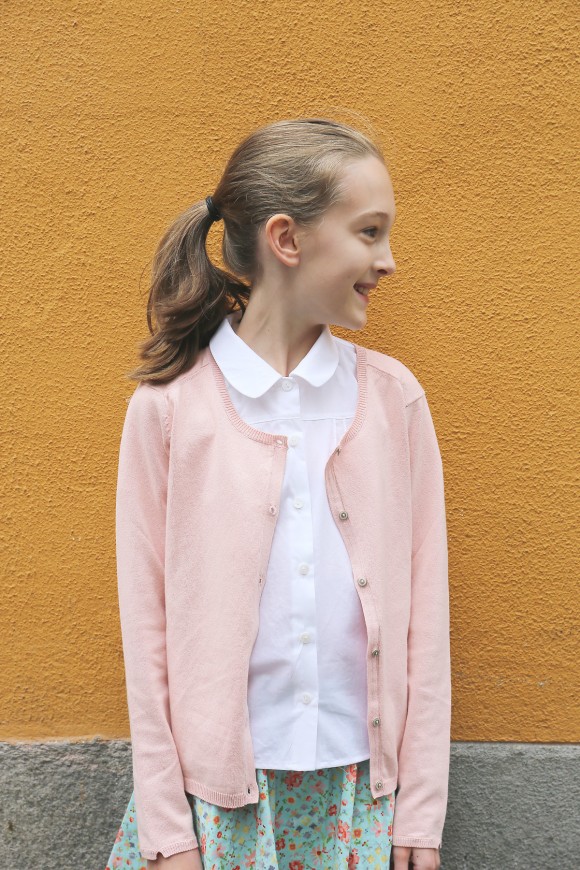 S is wearing a Swingset Skirt made with Woodland Clearing fabric and a Music Class Blouse made with Robert Kaufman Cambridge lawn (the same substrate as Woodland Clearing)
So happy 100th birthday, Beverly Cleary! Thanks for playing such an important part in the lives of so many of us, and for infusing our childhood, as well as those of our children (and grandchildren), with compassion and a playful spirit. We love you.