We love what Molly did with the Lisette B6182 pattern! She changed it up by adding some embroidery. We love pieces like that! Here's Molly to give you the details.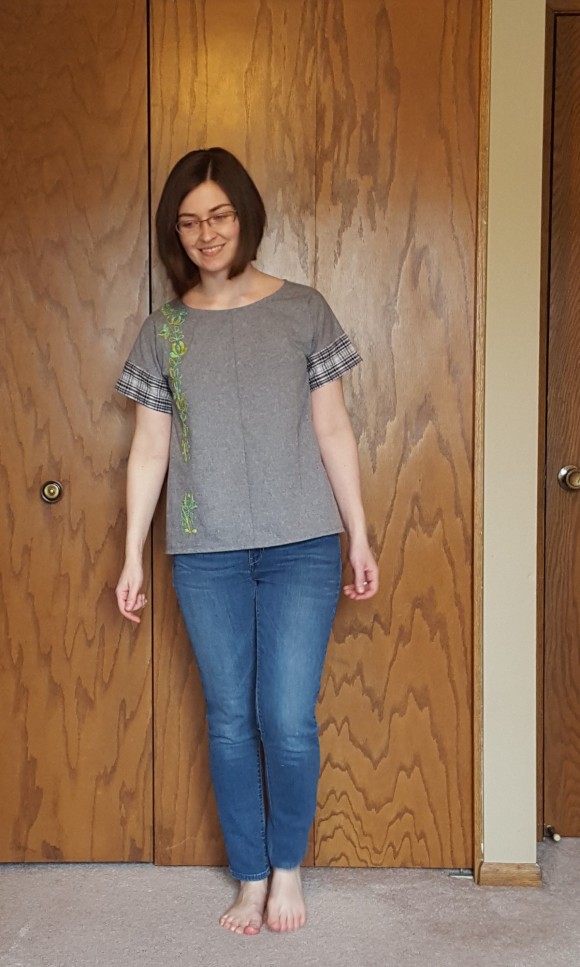 Your name: Molly Tobin
Where can we find you on the internet? Blog, Instagram, Pinterest
Project details
Link to your project on your blog: Kate and Rose and Lisette
Pattern used: Lisette for Butterick 6182
Fabric used: Scraps of cotton chambray and seersucker
Did the fabric work well?
Yes, this top does not require fabric with drape so a normal cotton shirting works great and feels great.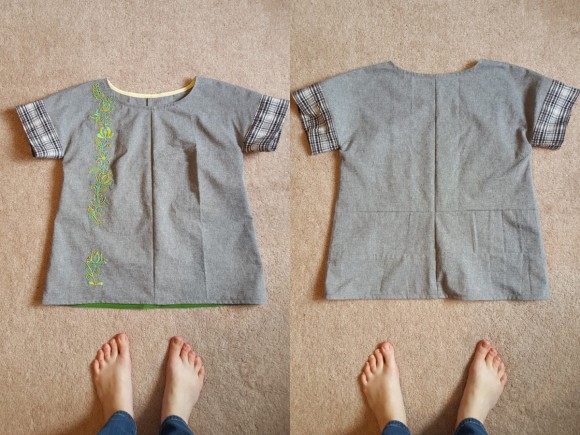 How did the sewing go?
I probably made the sewing more involved than it needed to be by using french seams and I had to piece the back together because I was working with remnants from a previous project, but it all went pretty smoothly. I sewed about half of the top (center and shoulder seams) before hand embroidering the flowers so I could find the best placement for them. Then went back and finished sewing the top. It was a little annoying stopping and starting, but I like the end result.
What was the best part?
The fit! This is going to be so awesome once summer rolls around.